Victor Vasarely - "Venus", multiple 1987 - professionally framed, museumglass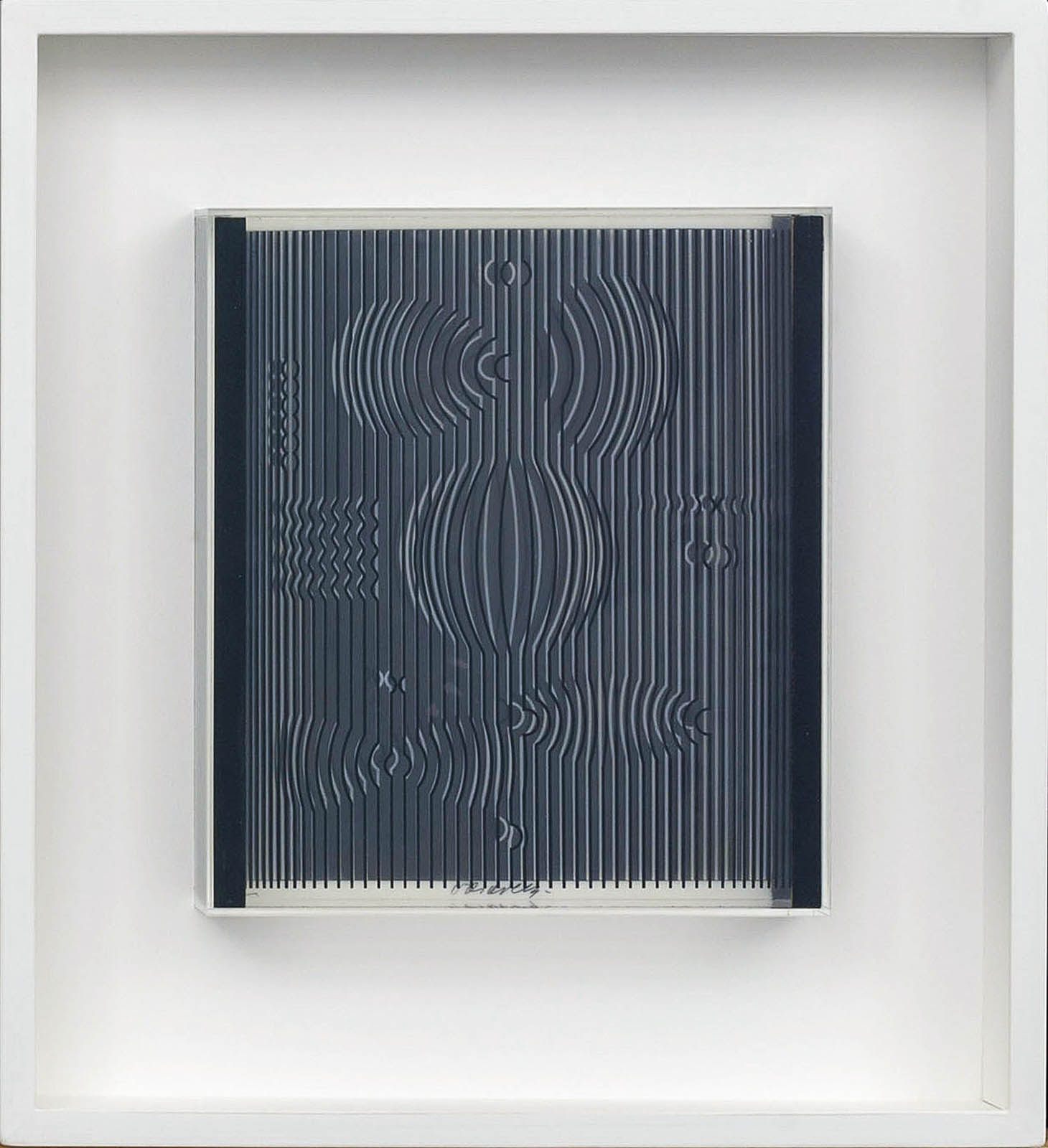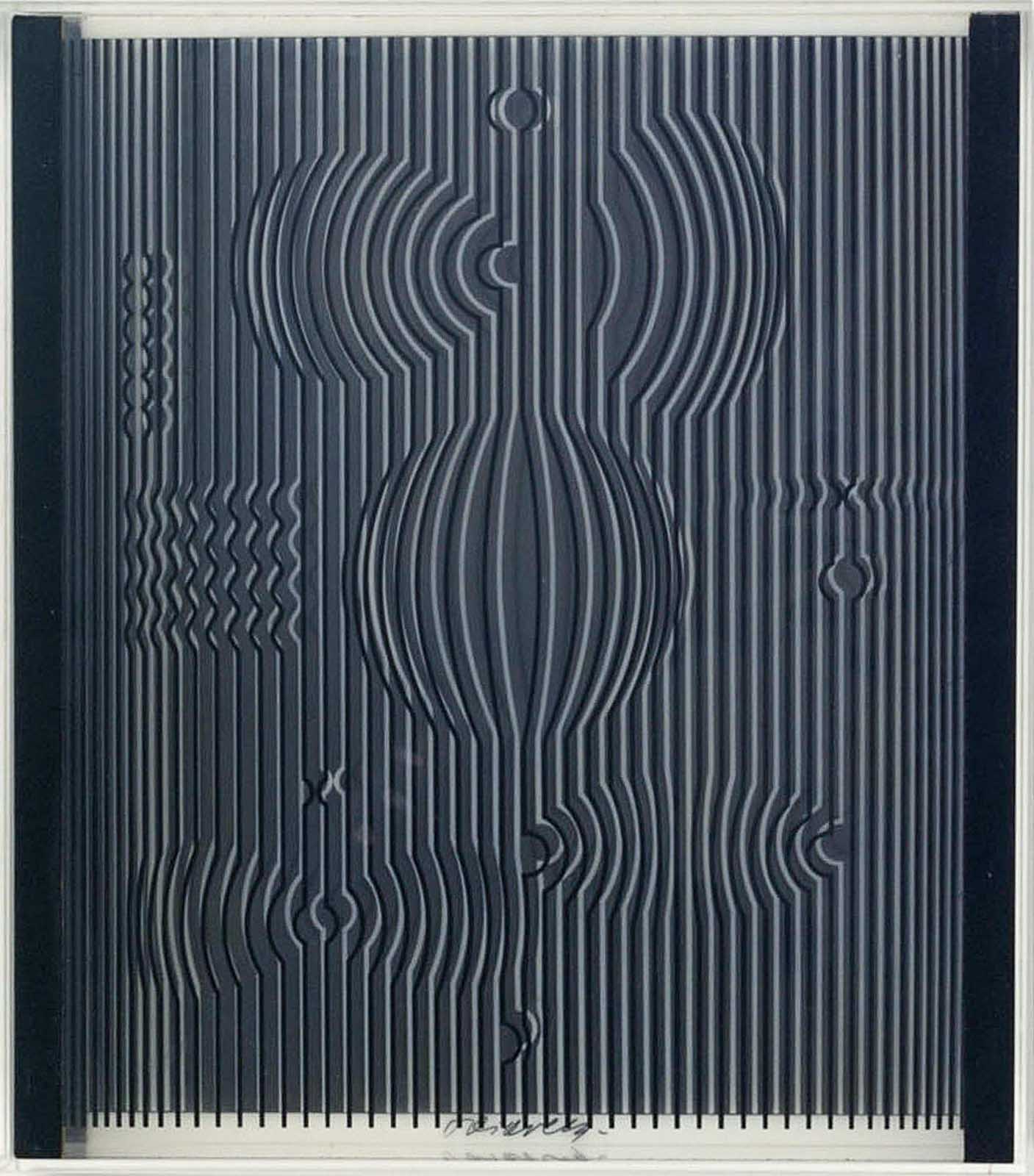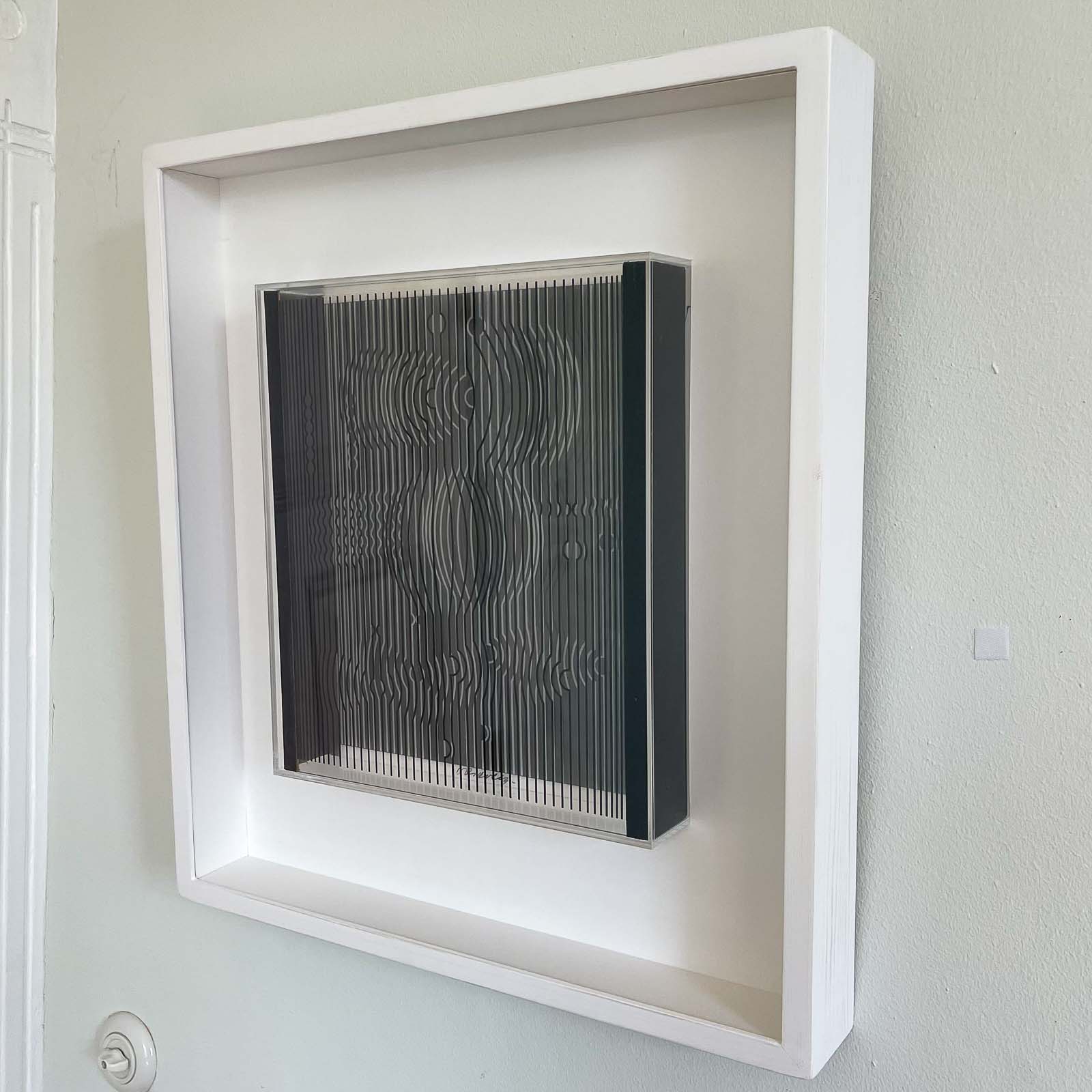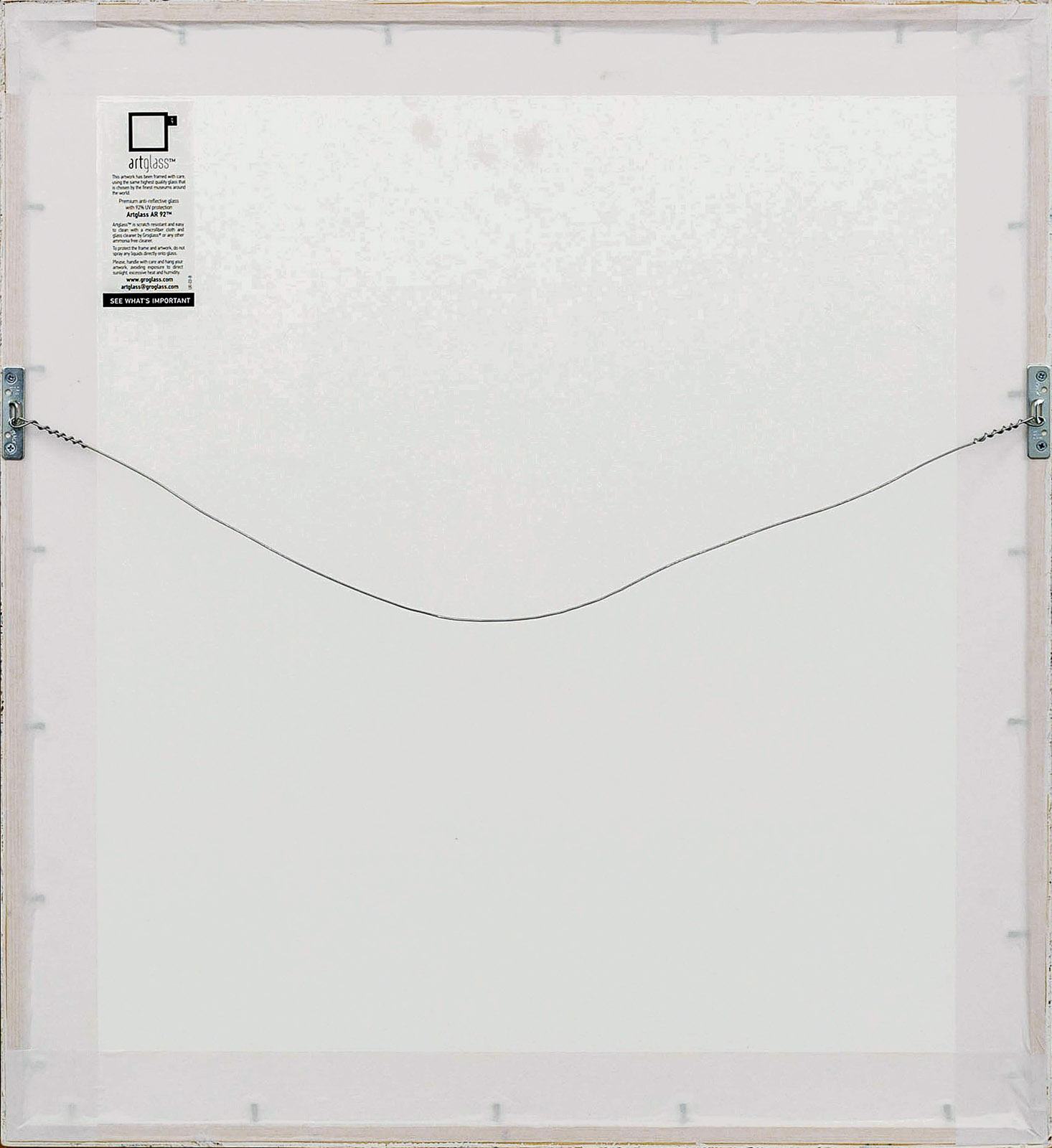 Victor Vasarely - "Venus", multiple 1987 - professionally framed, museumglass
"Venus", 1987. Silkscreen on plexiglass in plexiglass box, signed Vasarely in pen by the artist. Framed in white frame, museumglass.
Part of an edition of 250, published by Galerie Lahumiere, Paris and printed by Sillium also in Paris.
Price including VAT
About Victor Vasarely
Victor Vasarely (Pécs, Hungary 1906 – Paris, France 1997) was a Hungarian-French artist and one of the pioneers of Op art (short for "optical art"), a movement that uses optical illusions and geometric patterns to create the impression of movement or depth. Vasarely's work explores the relationship between color, form, and perception, and he is known for his use of bold, contrasting colors and repetitive, abstract shapes.
Vasarely was born in Pécs, Hungary, in 1906. His parents were both creative; his father was a graphic designer and his mother was a pianist. Vasarely studied at the University of Budapest's School of Applied Arts, where he was introduced to Bauhaus principles of art and design. After graduating in 1928, he worked as a graphic designer and eventually became an independent artist.
In the 1930s, Vasarely experimented with abstract geometric forms and created his first optical illusion works. His breakthrough came in the late 1950s, when he began to develop his signature style of bold, colorful, abstract patterns that play with the viewer's perception. He was inspired by the scientific discoveries of the time, such as the study of light and perception in physics and psychology.
Vasarely's work gained international recognition in the 1960s, and he became one of the most prominent artists of the Op art movement. His works were exhibited in major museums and galleries around the world, including the Museum of Modern Art in New York, the Centre Georges Pompidou in Paris, and the Tate Gallery in London. His art was also widely reproduced and influenced popular culture, from album covers to fashion design.
In addition to his paintings and prints, Vasarely also worked on large-scale public art projects, such as murals and sculptures. He believed that art should be accessible to everyone and often incorporated optical illusions into his public works to create an interactive experience for the viewer.
Vasarely continued to work and exhibit his art until his death in Paris in 1997. Today, his works are held in collections around the world, and his influence can be seen in the work of many contemporary artists.
Signed in pen on the bottom front