Collectie
"Art enables us to find ourselves and lose ourselves at the same time"
Thomas Merton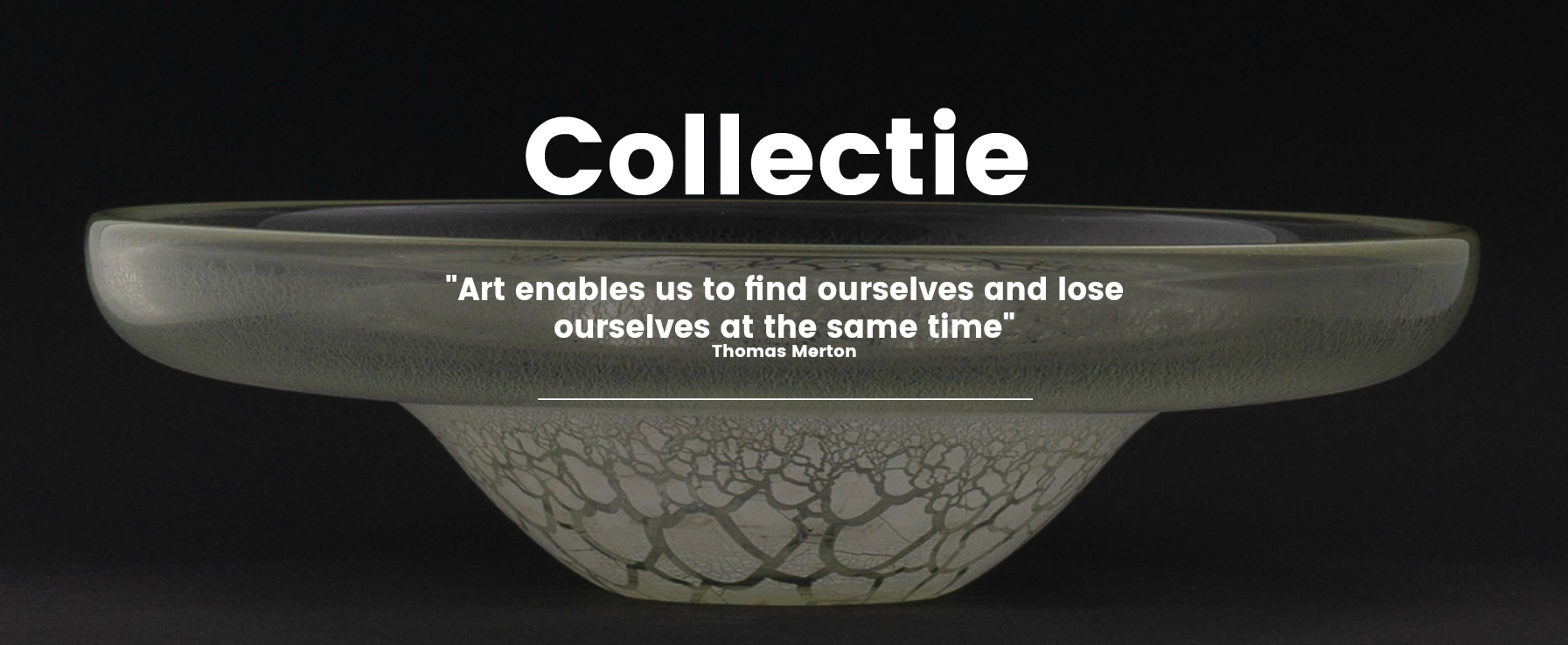 Mijn kunsthandel collectie, samengesteld uit beeldende kunst en designobjecten, is een afspiegeling van mijn persoonlijke voorkeur en expertise. De focus ligt op naoorlogse kunst, Scandinavisch modernisme en –design. Voor aanvullende informatie over prijs en herkomst klik op de onderstaande afbeeldingen.
Verschillende objecten hebben inmiddels hun weg gevonden naar gelukkige nieuwe eigenaren. Mochten er stukken tussen zitten waar u ook naar op zoek bent, neem gerust contact met ons op. Wij kunnen doormiddel van een zoekopdracht een vergelijkbaar object voor u zoeken.
Alle items
Beschikbaar
Nieuwe eigenaar gevonden
Silkscreen and photo-collage. Sheet size 90×69 cm . Framed – museumglas. This artwork is an silkscreen / collage of the proposed – not yet executed – wrapping of the Figures of the Aphai temple on the island of Aegina (Greece) exhibited in the Glyptothek Munich Museum. The entire proposed project consist of the wrapping of all the Classical sculptures in the Glyptothek. Two more silkscreens are made by Christo and Jeanne-Claude of this subject: Wrapped Statues, Sleeping Fawn, Project for the Glyptothek, Munich, 2001 and Wrapped Roman Sculptures, Project for Die Glyptothek, München,1991.
Price including VAT: SOLD