Ik maak graag tijd voor een kennismakingsgesprek
Wij zijn geopend op afspraak zodat wij alle tijd aan U kunnen besteden. Bel of mail ons om een tijdstip vast te leggen. Heeft U een andere vraag bijvoorbeeld over een specifiek item of verzending?
Neem contact met ons op, wij zijn U graag van dienst.
Adres:
Schelmseweg 8
6861 WV Oosterbeek
Overig:
Kamer van koophandel: 75765985
BTW: NL001897842B31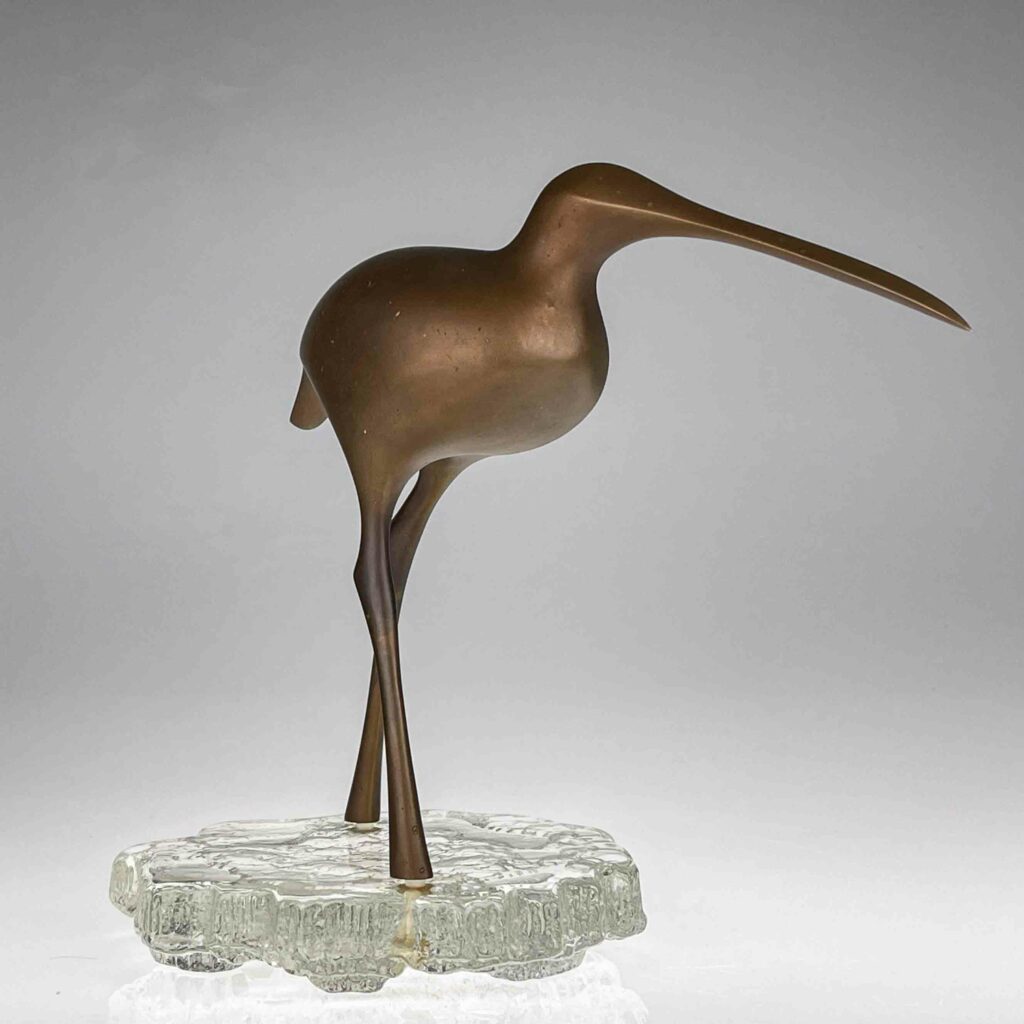 A sculpture of a bird, most resembling a snipe. The Finnish name for the sculpure is "Suokurppa", which translates into Bog or Marsh Snipe. Tapio Wirkkala sculpted these birdsculptures in 1975 and they are modelnumber TW513 in his oeuvre. The Finnish metalmaking firm, Kultakeskus made these sculptures by hand and only by order
Price including VAT: upon request