Ik maak graag tijd voor een kennismakingsgesprek
Wij zijn geopend op afspraak zodat wij alle tijd aan U kunnen besteden. Bel of mail ons om een tijdstip vast te leggen. Heeft U een andere vraag bijvoorbeeld over een specifiek item of verzending?
Neem contact met ons op, wij zijn U graag van dienst.
Adres:
Schelmseweg 8
6861 WV Oosterbeek
Overig:
Kamer van koophandel: 75765985
BTW: NL001897842B31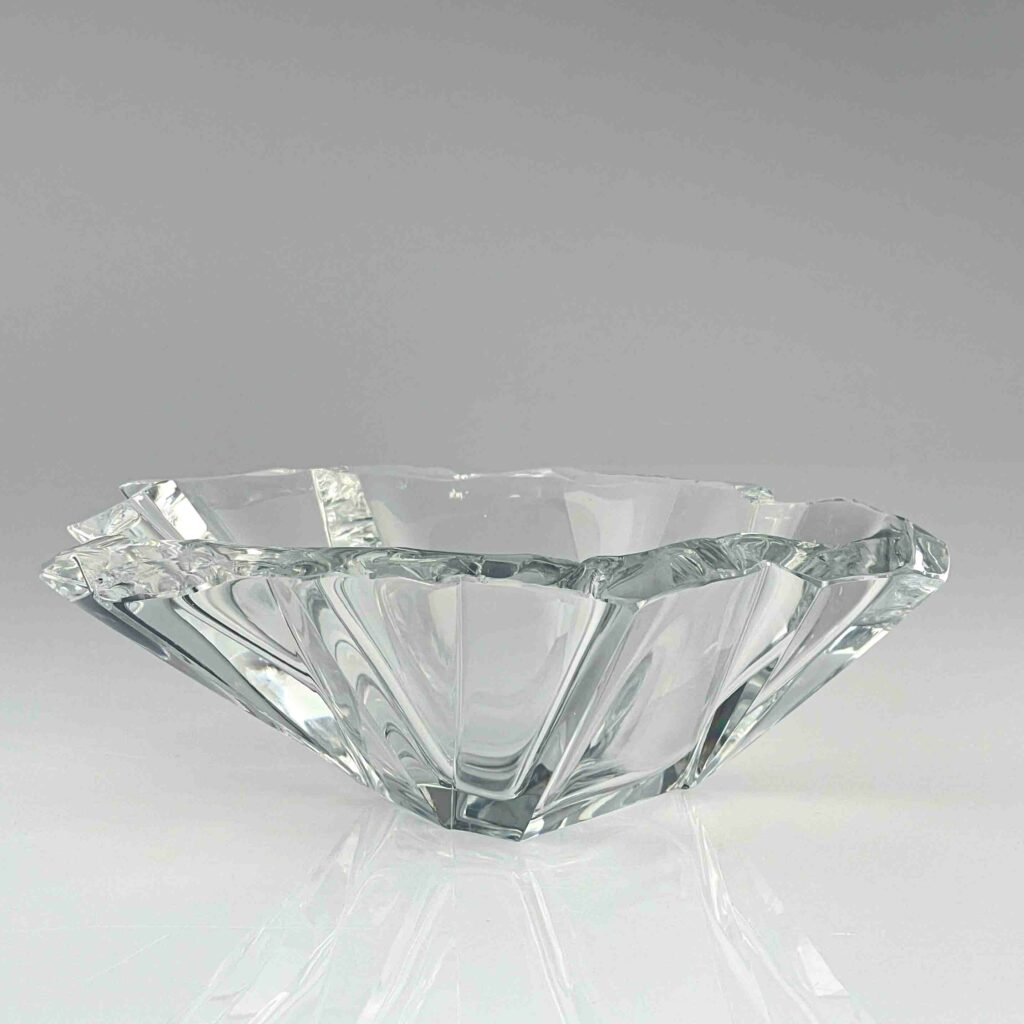 A still-mold blown, cut crystal Art-object with hammered rim, "Jäänsäro" or "Iceblock", model 3551. Designed by Tapio Wirkkala in 1951 and executed by the Iittala glassworks circa 1960.
For this glass object, among others, Tapio Wirkkala won the Grand Prix, the highest award given at the IX Milan Triennale (1951).
Price including VAT: € 1050