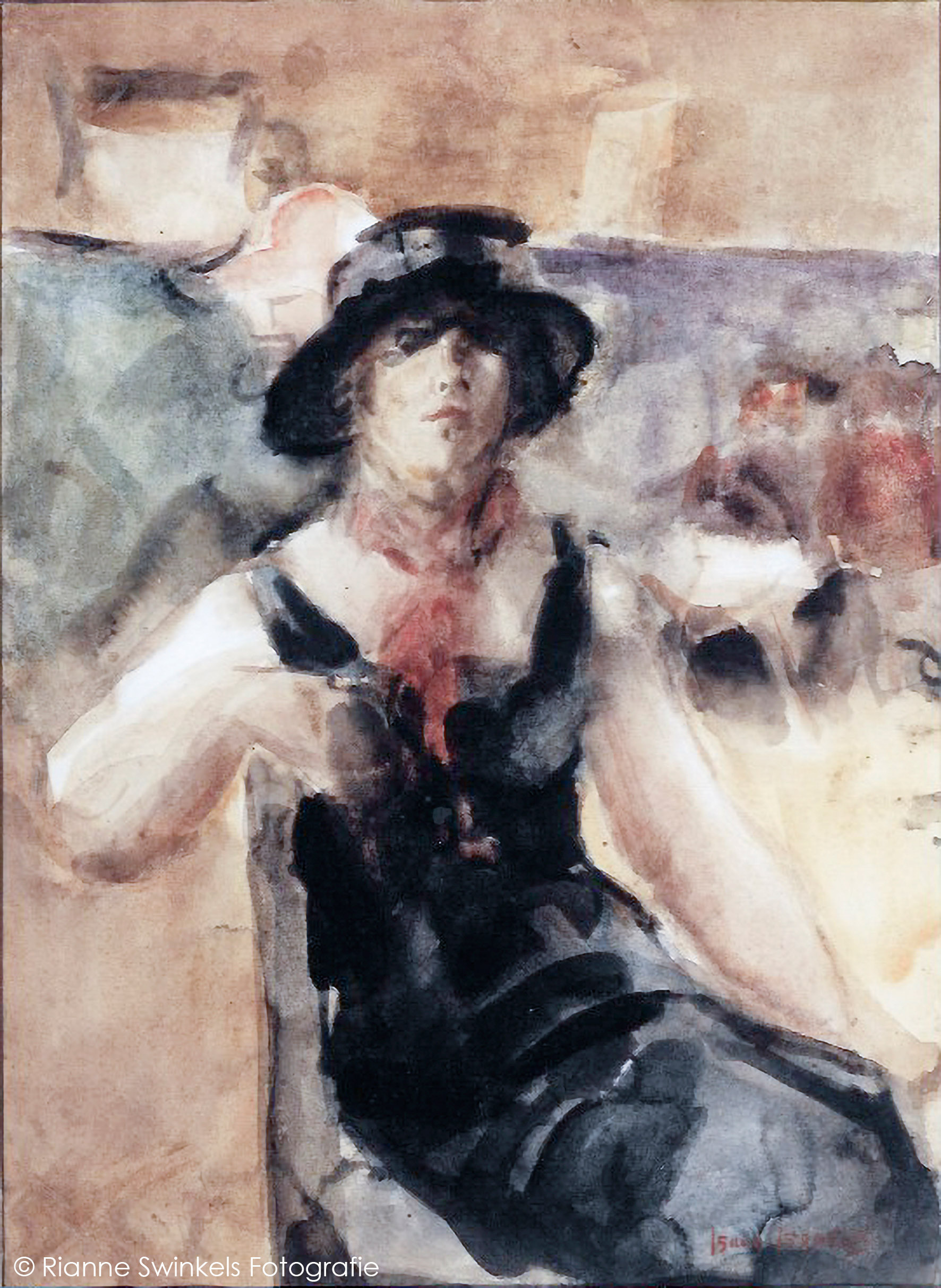 Artist
Isaac Israëls (1865 Amsterdam, The Netherlands – 1934 The Haque, The Netherlands) Was a well known Dutch Impressionist painter. Son of one of the founders of the "Haagse school" painters Josef Israëls and together with George Breitner the most well known members of the "Amsterdams Impressionisten". These late 19th century painters focussed on painting city-life, in a manner closely related to French Impressionism and the "Haagse school". Israëls lived in Paris– the centre of the cultural world until 1945 - for quite an extended period from 1903 until 1913. Between 1913 and 1915 he lived and worked in London and between 1921 and 1923 he travelled to Dutch Indonesia (Jawa and Bali). When he returned to The Netherlands in 1923 he settled in The Haque in his late father's house where he lived and worked until his death in 1934.
Works by Israëls are highly sought after. The world record for a painting by Isaac Israëls was reached for the oil painting "A table au Restaurant Le Perroquet, Paris", sold by Christie's for close to € 500.000,00.
Numerous Museums have works of Israëls in their public collection: Van Gogh Museum Amsterdam, Rijksmuseum Amsterdam, Kröller-Müller Museum, Otterlo.
Description
"Young lady in dancehall", ca. 1925. Aquarel on paper, signed not dated. Framed in gilded frame. A beautiful "Amsterdam Impressionist" work of art, painted in his typical spontaneous, fluent style. The piece is not dated but several related works are painted around 1925 (source RKD).
Provenance
In private collection the last 20 years, bought by previous owner at Van Voorst Van Beest gallery The Haque
Price including VAT: upon request