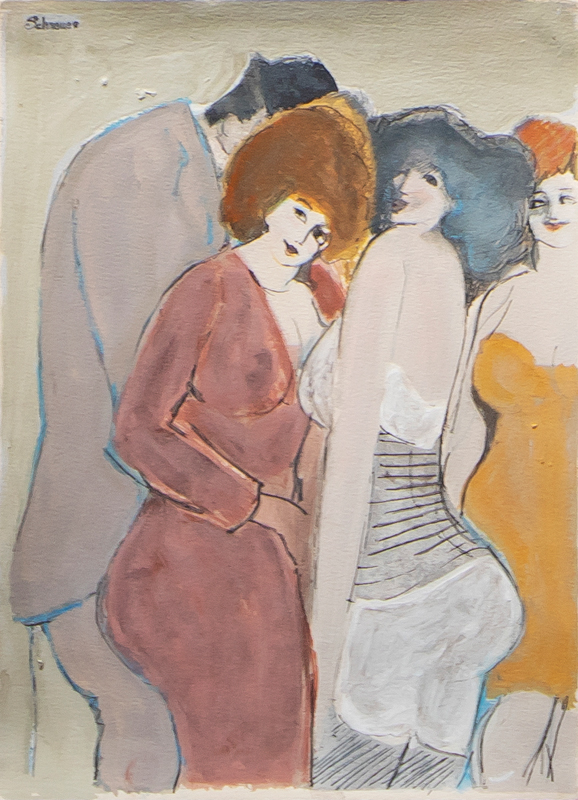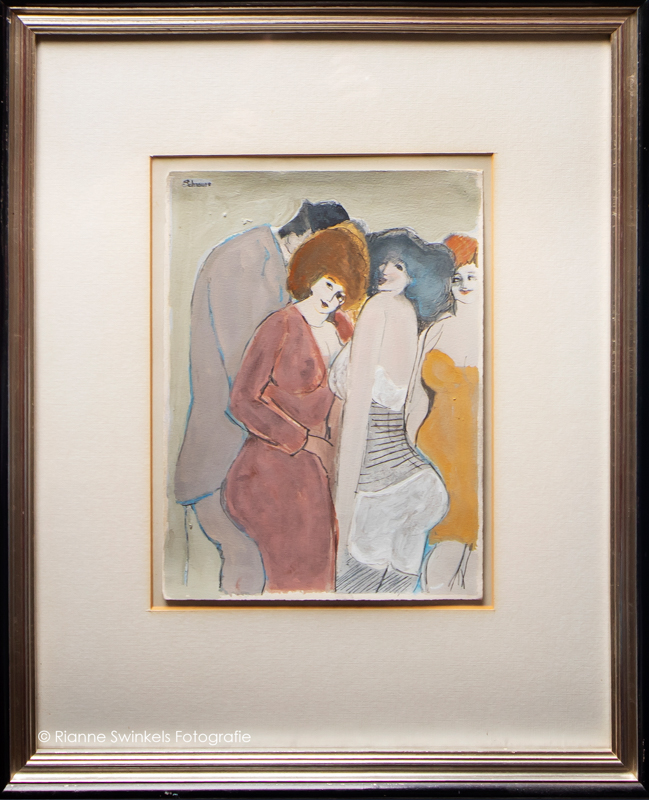 Artist
David Schneuer (1905, Przemyśl, Poland – 1988, Tel Aviv, Israel) was a Polish born, Israeli artist. Born in Poland in 1905 he grew up in Berlin, Germany. After his education he moved to Paris where he collaborated with many leading artist. Between 1927 and 1932 he lived in Munich, Germany and worked for the theatre, mostly painting posters and designing stage sets. In 1932 he was briefly arrested for artistic dissidence for producing work from a Jewish perspective and sent to Dachau. Upon his release he managed to travel to Prague and then to Israel, thus escaping the horrors of the holocaust.
Most known for his expressionistic paintings of men and women in bars and nightclubs his style is often compared to painters like Otto Dix and George Grosz. He continued working and developing his style until he died In 1988. Many of his works are in public collections like: Boston Museum of Fine Art, Fine Arts Museum of Long Island,Israel Museum, Jerusalem, Joensuu Art Museum, Finland, Munich Municipal Museum, Germany, Rijksmuseum, Amsterdam, The Netherlands, Rupertinum, Salzburg, Austria, Skirball Museum, Los Angeles, Spertus Museum, Chicago, USA, Tel Aviv Museum, Israel and Vancouver Museum, Canada.
Description
David Schneuer – Three ladies and a gentleman in – Gouache on paper, framed.
The work is signed in the left upper corner, not dated.
Price including VAT: € 4.000,00