Ik maak graag tijd voor een kennismakingsgesprek
Wij zijn geopend op afspraak zodat wij alle tijd aan U kunnen besteden. Bel of mail ons om een tijdstip vast te leggen. Heeft U een andere vraag bijvoorbeeld over een specifiek item of verzending?
Neem contact met ons op, wij zijn U graag van dienst.
Adres:
Schelmseweg 8
6861 WV Oosterbeek
Overig:
Kamer van koophandel: 75765985
BTW: NL001897842B31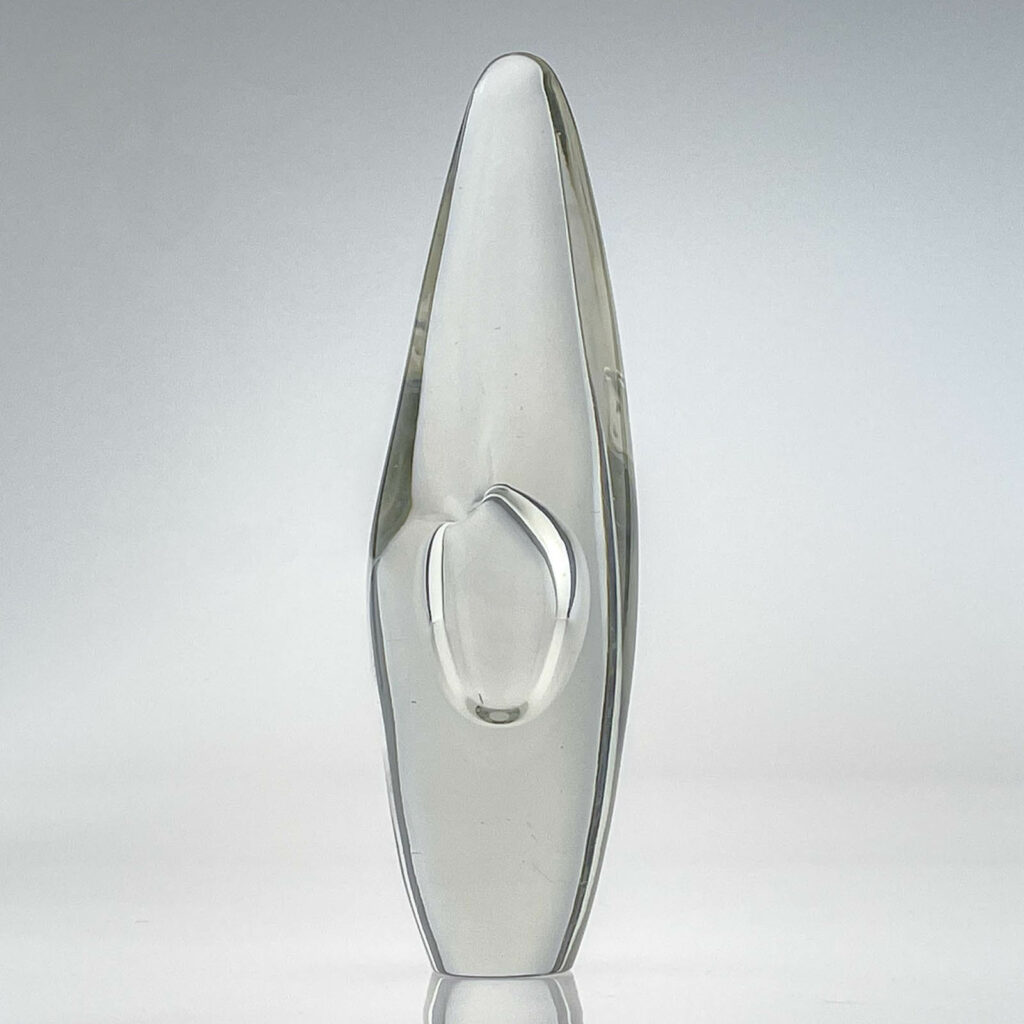 Large size, clear lead crystal Art-object / sculpture "Orkidea" (Orchid), model 3568. Designed by famous Finnish artist prof. Timo Sarpaneva in 1953 and executed by Iittala glassworks in 1957.
Price including VAT: € 800