Ik maak graag tijd voor een kennismakingsgesprek
Wij zijn geopend op afspraak zodat wij alle tijd aan U kunnen besteden. Bel of mail ons om een tijdstip vast te leggen. Heeft U een andere vraag bijvoorbeeld over een specifiek item of verzending?
Neem contact met ons op, wij zijn U graag van dienst.
Adres:
Schelmseweg 8
6861 WV Oosterbeek
Overig:
Kamer van koophandel: 75765985
BTW: NL001897842B31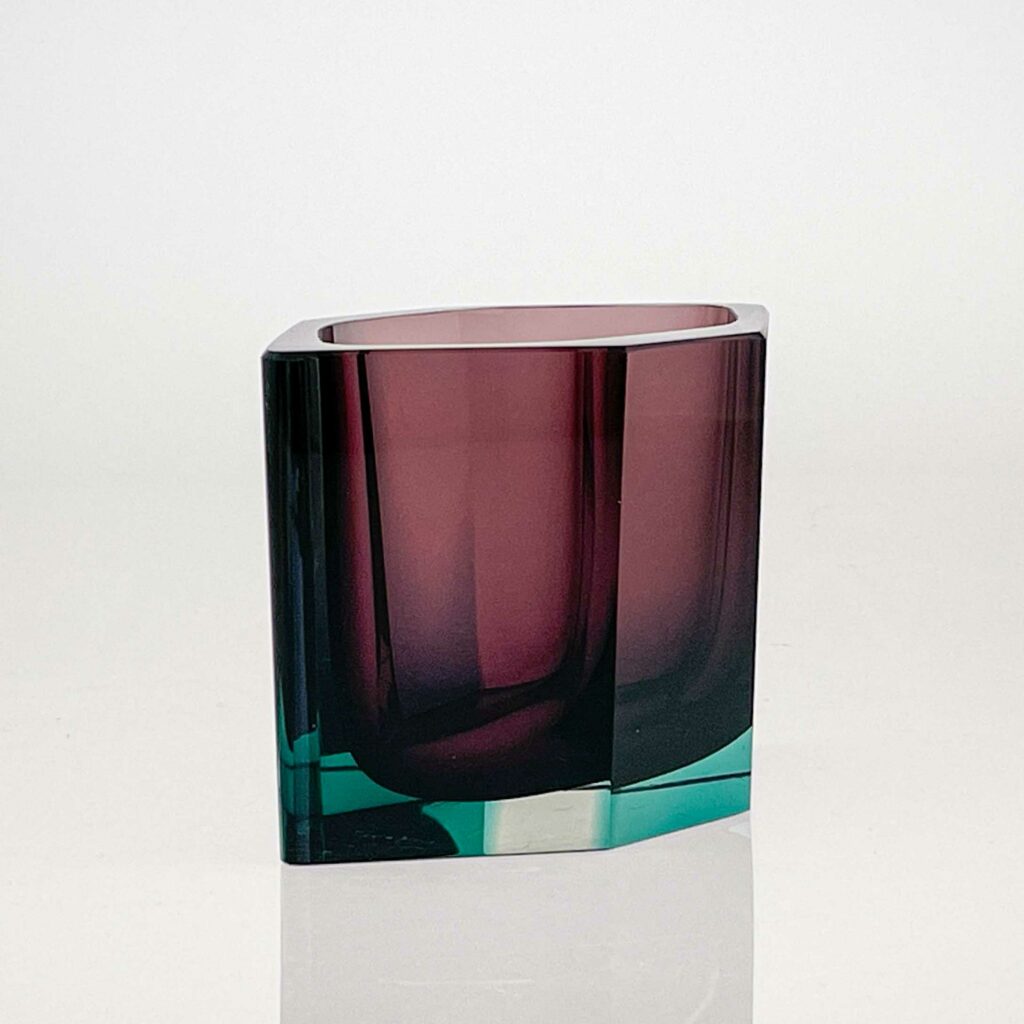 A turned mould blown, cased glass, facet cut Art-object "Pilari", model KF 250, in purple and turquoise hues. Designed by Kaj Franck in 1958 and executed by the Nuutajärvi-Notsjö glassworks, Finland in 1959.
Price including VAT: € 1650