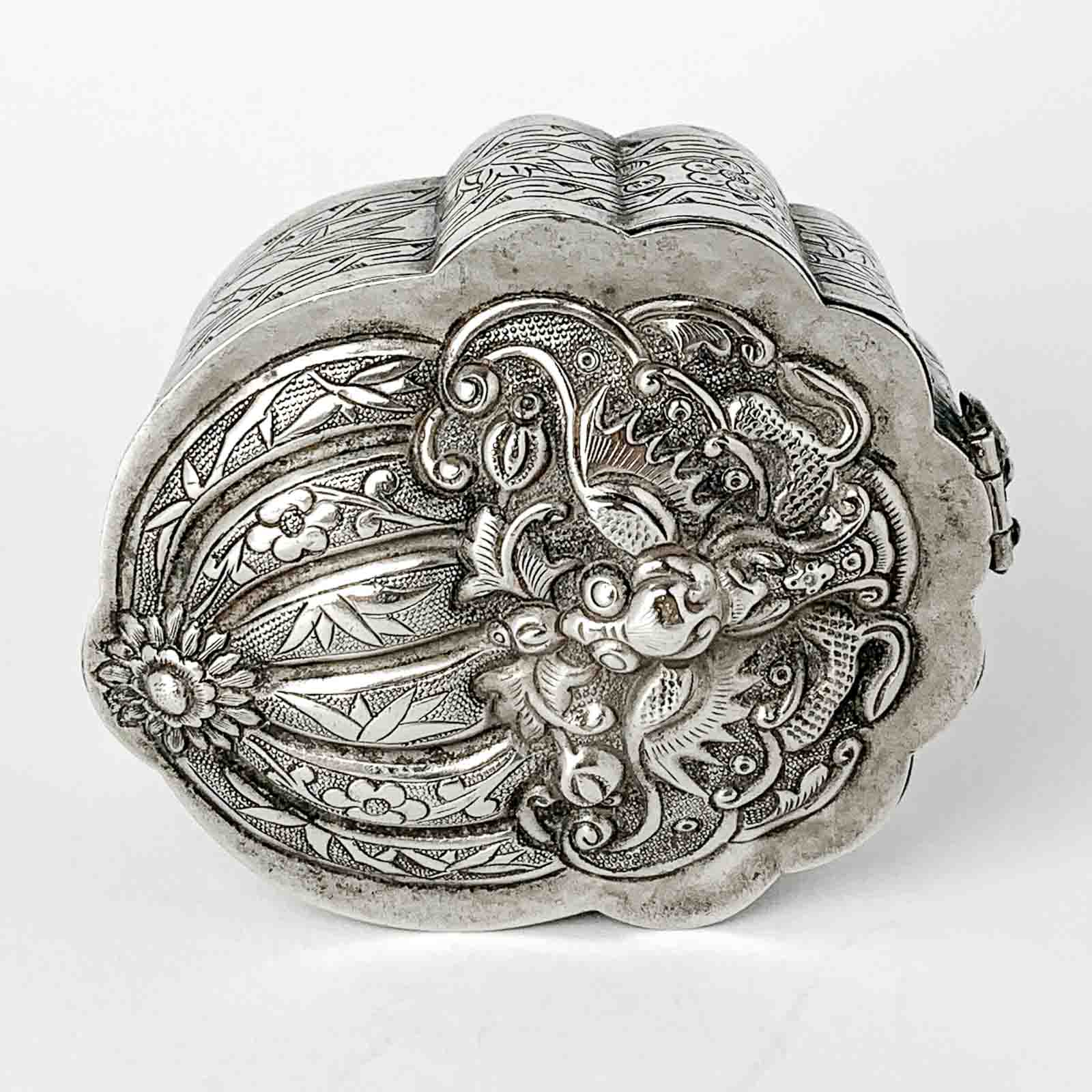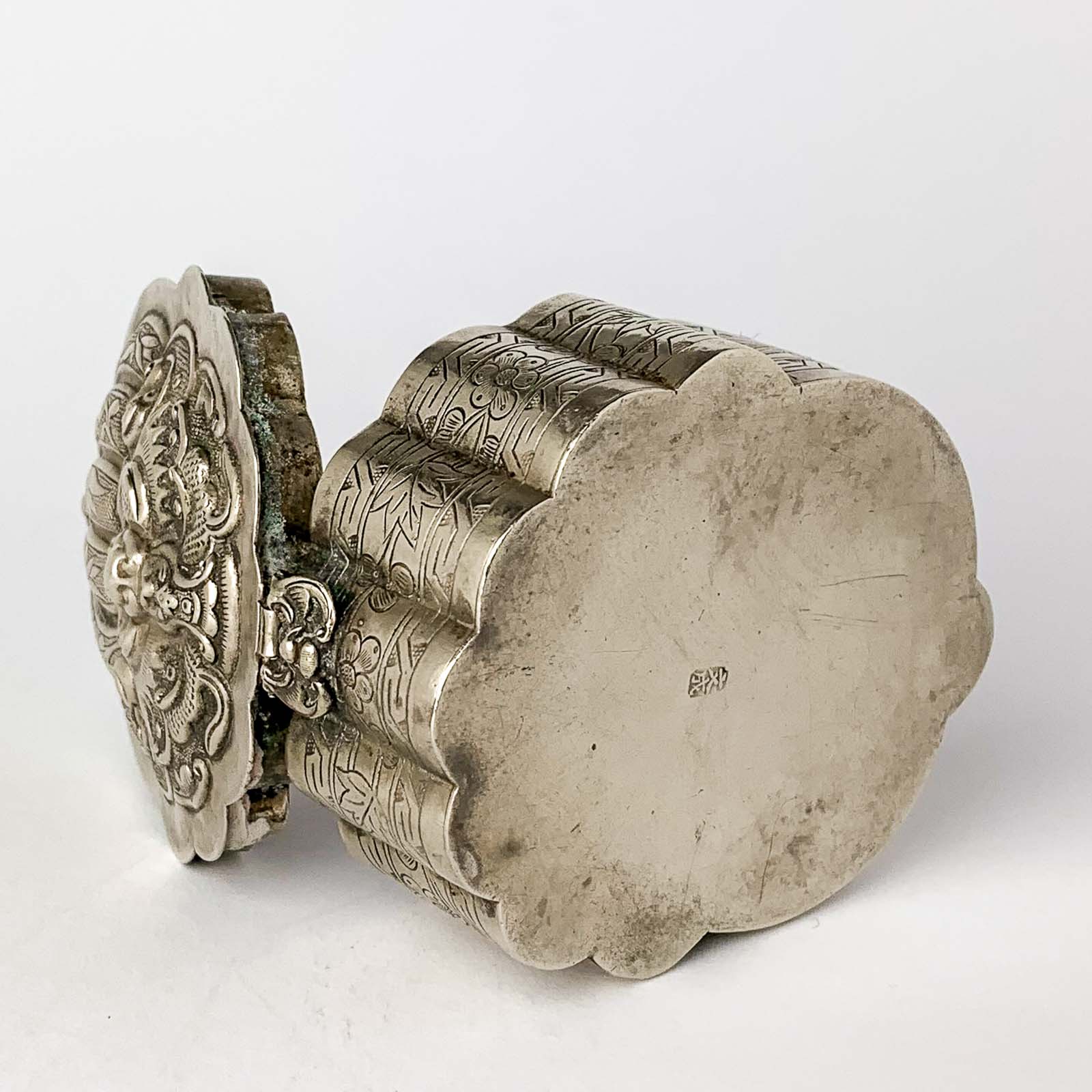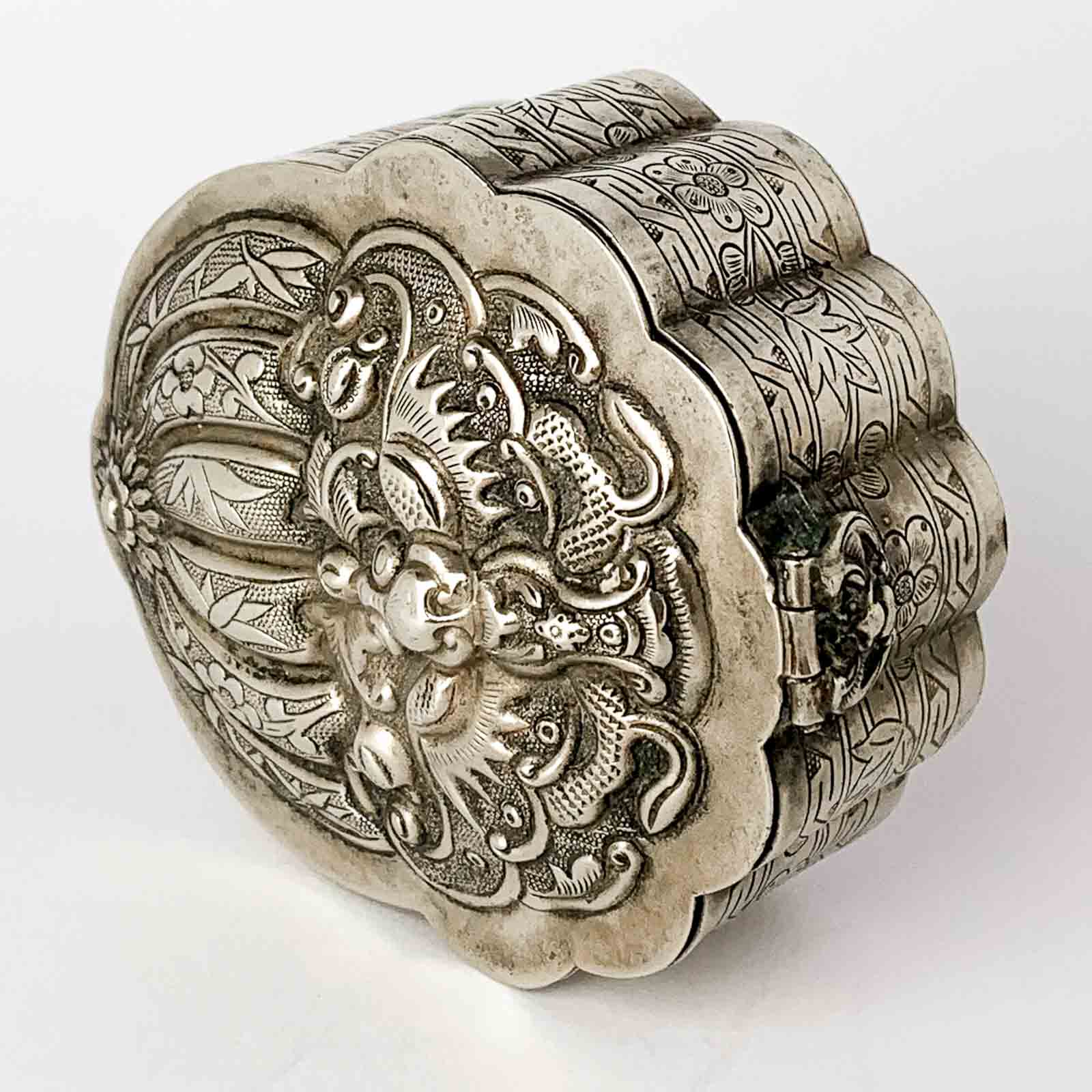 A small silver makeup-box decorated with bats and a peach, China Qing dynasty.
Often mistakenly identified as Qingming boxes after the important Chinese Qingming Jie festival. This holiday is also called "tomb sweeping day" and as such is a day - much like "all souls day" - where people visits and tidy up graves of familymembers. Qingming Jie is very much associated with Moths (associated with the souls of the deceased people) and the highly stylised bats on these kind of boxes are often mistaken for Moths, Hence the name Qingming boxes.
In fact the bat and peach decoration has a very long tradition in Chinese symbolism. As a decorative motive the Bat stands for happiness, as the Chinese words for bat and happiness are both fú (they sound the same although the Chinese characters differ and as such are called homonyms). The peach (Tao) is among the most used symbols in Chinese culture and refers to longevity.
These kind of silver boxes became highly popular in court culture during the Qing dynasty. This particular box is fitted with 3 compartments (for various kind of cosmetics) and has a hinged lit. On the hinge is another bat, that hangs upside down. This also has deeper meaning. The Chinese phrase of "upside down" (Dao) sounds similar to "has arrived" (Dao) again an homonym. That way the combined symbols – Fú, Tao and Dao - on this box are to be interpreted that lifelong happiness has arrived, making it a talisman, wishing the holder a long life of happiness.
The silver box bears a stamped unidentified mark. On the sides it bears an engraved frieze of stylised leaves and flowers It's most likely made in the 2nd half of the 19th century.
Price including VAT: Sold