Walasse Ting
Walasse Ting (Ding Xiongquan – 丁雄泉) (Wuxi, China 1929 – New York, USA 2010) was an American artist, mostly associated with paintings of ladies surrounded by colourful birds or other animals, he produced after 1975.
But prior to this – during the late 1950 and 1960's – Ting's work was strongly influenced by the abstract expressionist painters he met in New York, most notably the American painter Sam Francis. During this period, he incorporated the bold strokes of traditional Chinese calligraphy into his practice.
Finding critical acclaim, he was awarded the Guggenheim Fellowship in 1970. Many important museums around the world have exhibited his work: the Stedelijk Museum Amsterdam, Shanghai Museum of Art, Chicago Art Institute, Hong Kong Museum of Art, Centre Georges Pompidou in Paris and The Museum of Modern Art, the Metropolitan and Guggenheim Museum in New York.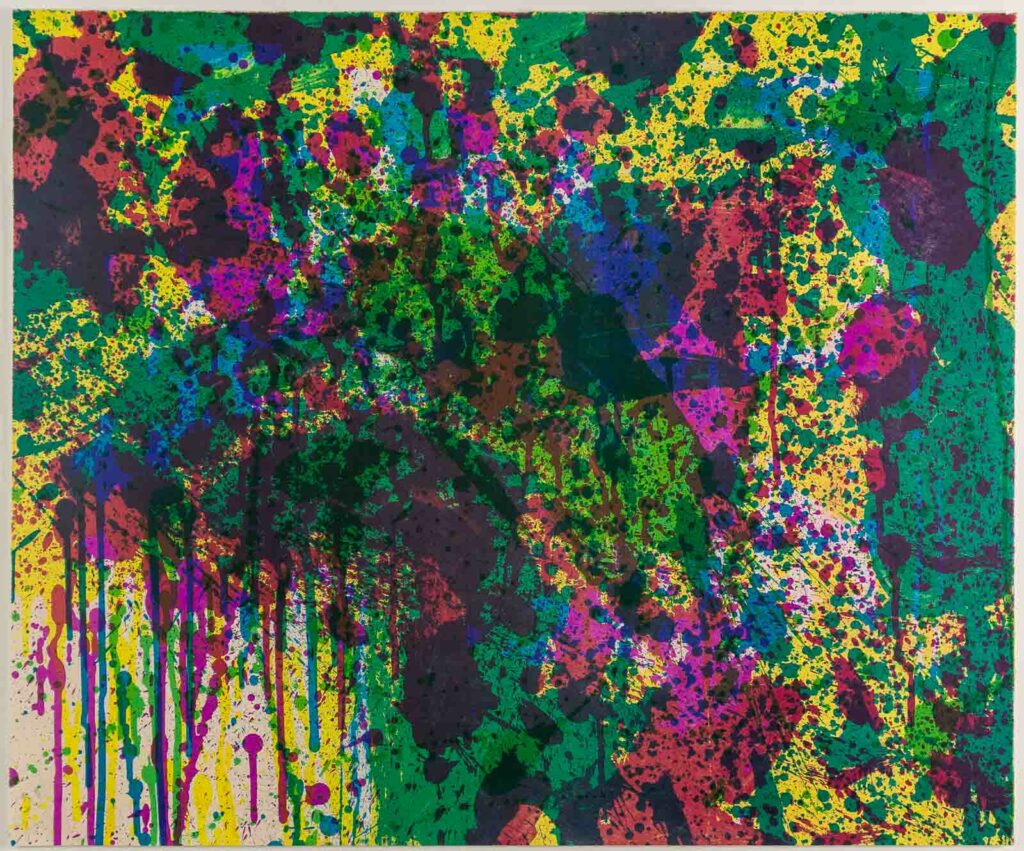 Untitled, ca. 1968. lithograph Signed in ink though very faded Ting and EA. Framed.
Price including VAT: SOLD