Victor Vasarely - "Bora-D", screenprint 1968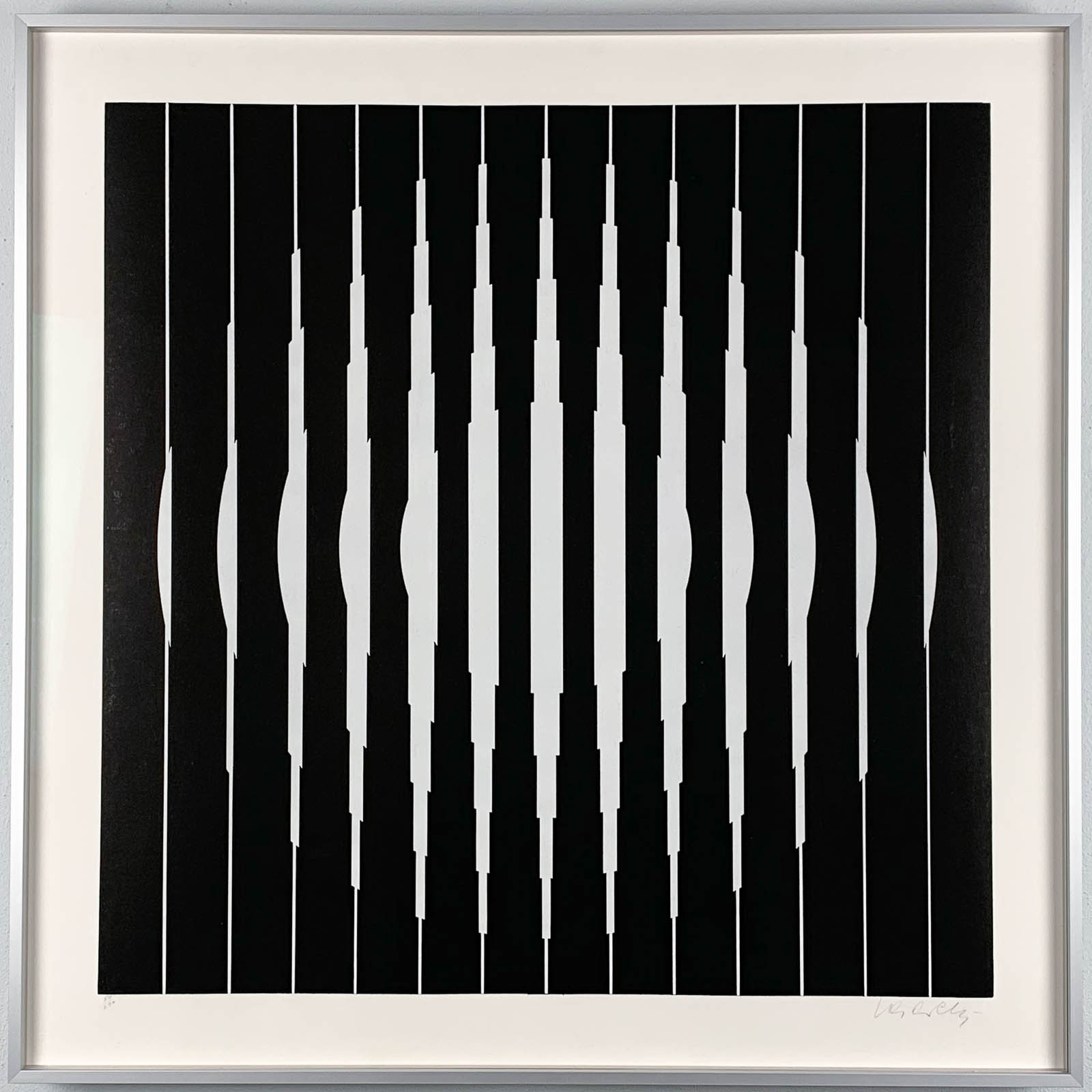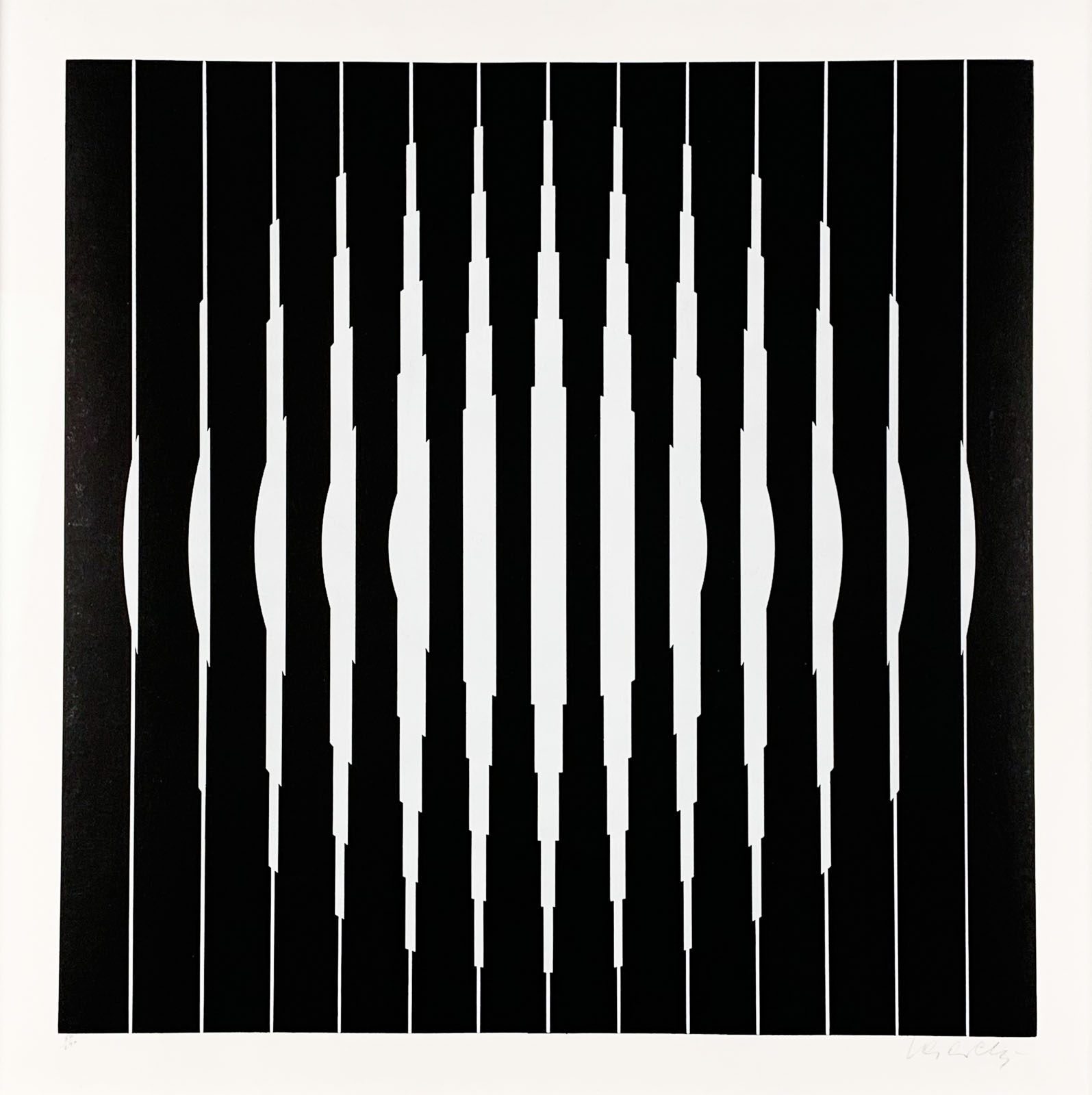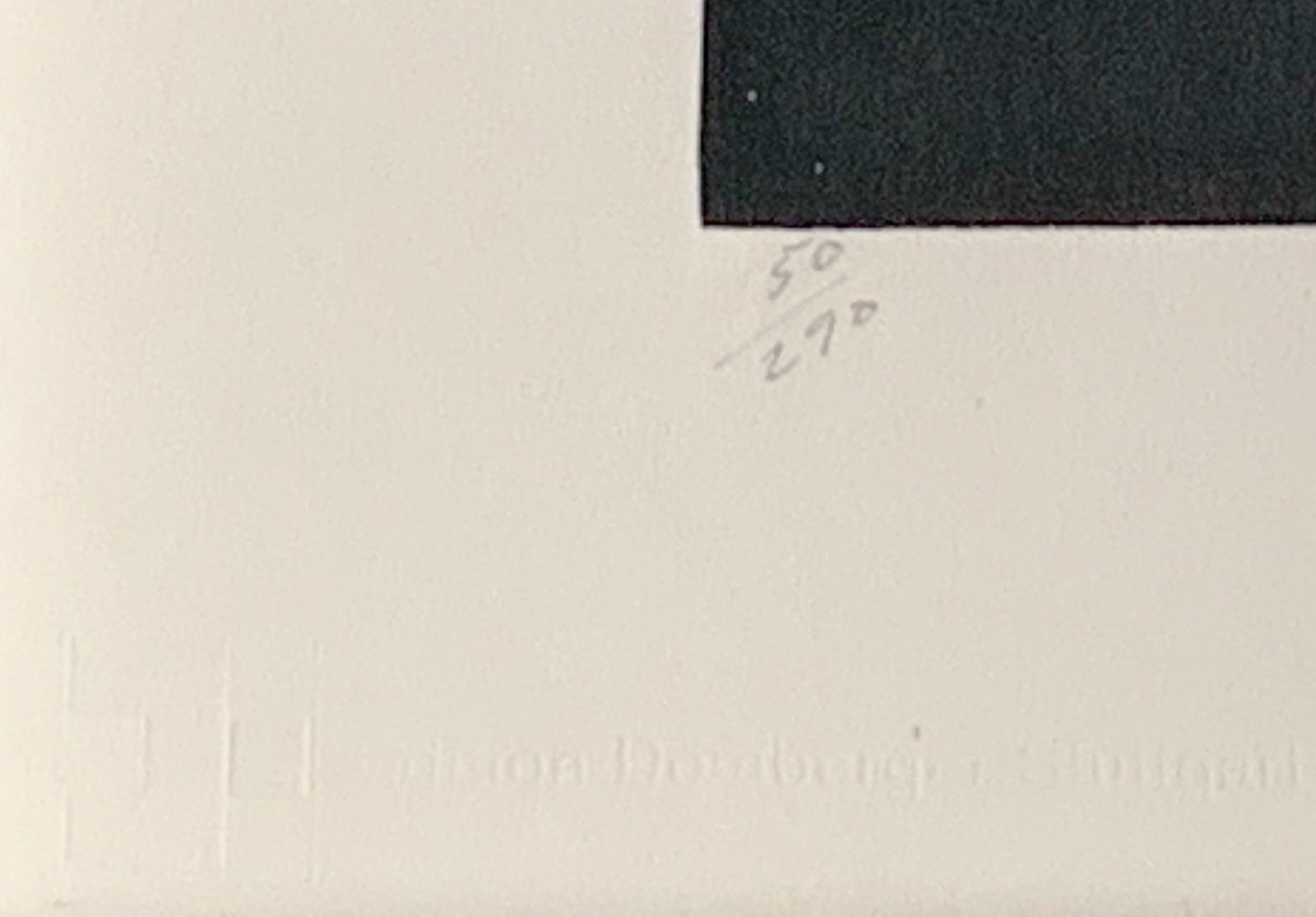 Artist
Victor Vasarely (Pécs, Hungary 1906 – Paris, France 1997) is one of the founding fathers of the Op-Art movement in Europe. Victor Vasarely's brightly coloured optical patterns introduced a visually kinetic aspect to the traditionally flat paintings of his generation.
Among the many awards Vasarely received are the Guggenheim prize in 1964, the Art critics prize in Brussels and the Gold medal in the Milan Triennial.
His works are presently held in the collections of the Art Institute of Chicago, the Tate Gallery in London, and the Peggy Guggenheim Collection in Venice.
In 2019, a temporary exhibition of Vasarely's work entitled Le Partage des Formes was displayed in the Centre Georges Pompidou in Paris.
Description
Victor Vasarely "Bora D", 1968. Silkscreen on wove-paper, signed Vasarely (bottom right) in pencil by the artist, numbered 50/290 (bottom left), and with embossed stamp: Edition Domberger Stuttgart, bottom left.
Professionally framed in in a brushed aluminium frame, museum-glass.
Price including VAT: Sold
Signed in pencil on the bottom right.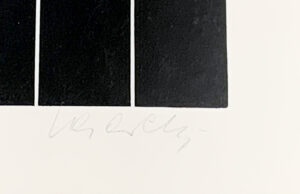 Part of an edition of 290. Published by Hans Mayer Krefeld and printed by Domberger, Stuttgart in 1968.
Pedro Benavides, Michele Vasarely (ed.), Victor Vasarely Catalogue Raisonée 1: Printed editions 1949-1991. Page 156, 158 (illustrated)
Good overall condition, full margins, some minor rubbing on the edges.
Sheet
H. 67 cm x W. 67 cm
Image
H. 56.5 cm x W. 56.5 cm
Frame
H. 67,5 cm x W. 67,5 cm x D. 3,5 cm