Verner Panton - A first edition "Panthella" floorlamp - Louis Poulsen, Denmark circa 1975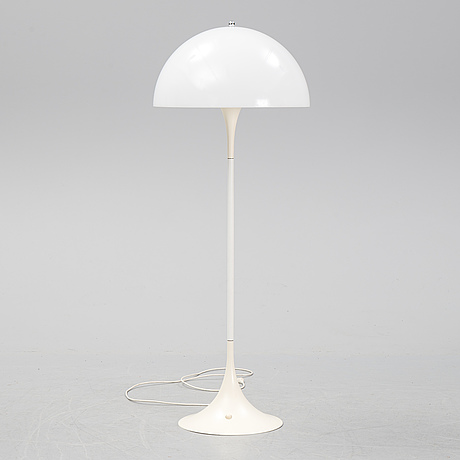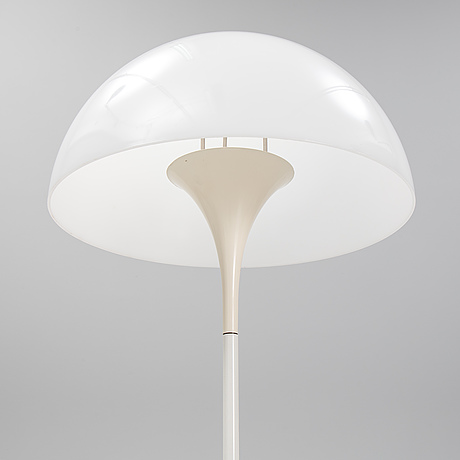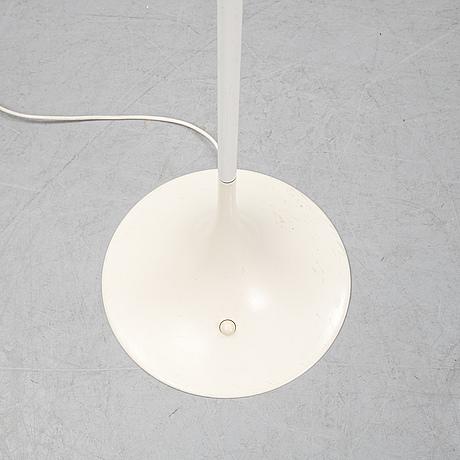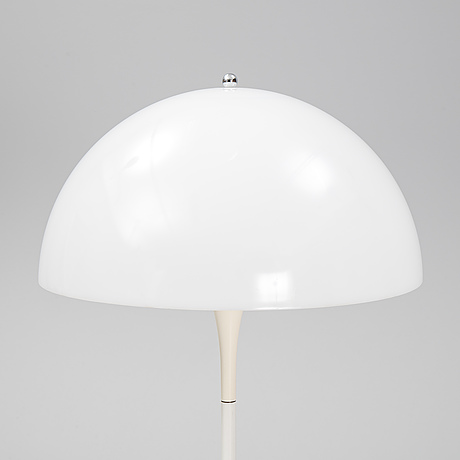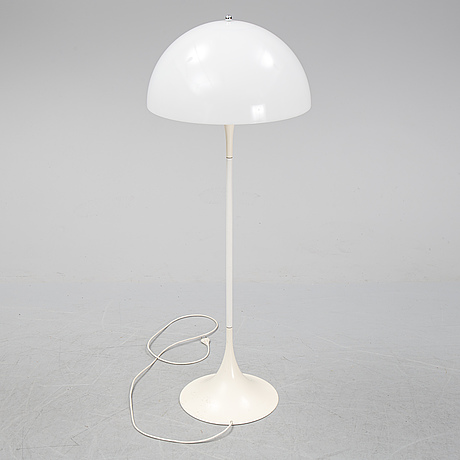 Artist
Verner Panton (1926 Gamtofte - 1998 Copenhagen) is considered one of Denmark's most influential 20th-century furniture and interior designers.
Panton studied architecture at the Royal Danish Academy of Fine Arts (Det Kongelige Danske Kunstakademi) graduating in 1951. During the first two years of his career, 1950–1952, he worked at the architectural practice of Arne Jacobsen.
In the late 1960s and early 1970s, Verner Panton experimented with designing entire environments: radical and psychedelic interiors that were an ensemble of his curved furniture, wall upholstering, textiles and lighting.
The recipient of many awards, most notably the International Design Award, Dansk Designgråd Årspris and the Federal German 'Gute Form' Prize among many other.
Today his pieces can be found in numerous international collections, including the Stedelijk Museum in Amsterdam, the Cooper Hewitt Smithsonian Design Museum in New York, and the Vitra Design Museum in Weil am Rhein.
Description
A first edition "Panthella" floorlamp. Designed by Verner Panton in 1971 and executed by Louis Poulsen in the 1970's. This design classic won the Bundespreis "Gute Form" in 1972.
It's line is of utmost simplicity, with it's translucent plastic shade atop a stem that is reminiscent of Eero Saarinen's "Pedestal"range.
The first edition had a ball-shaped switch incorperated in the base. The switch operates in a 3-stages as the "Panthella" was designed with the Philips 3-stage light in mind that had three light levels.
Price including VAT: Sold
Marked with Louis Poulsen label