Tapio Wirkkala - A Sterling silver dish with teakwood handle, model TW85, Handmade to Order - Kultakeskus, Finland 1965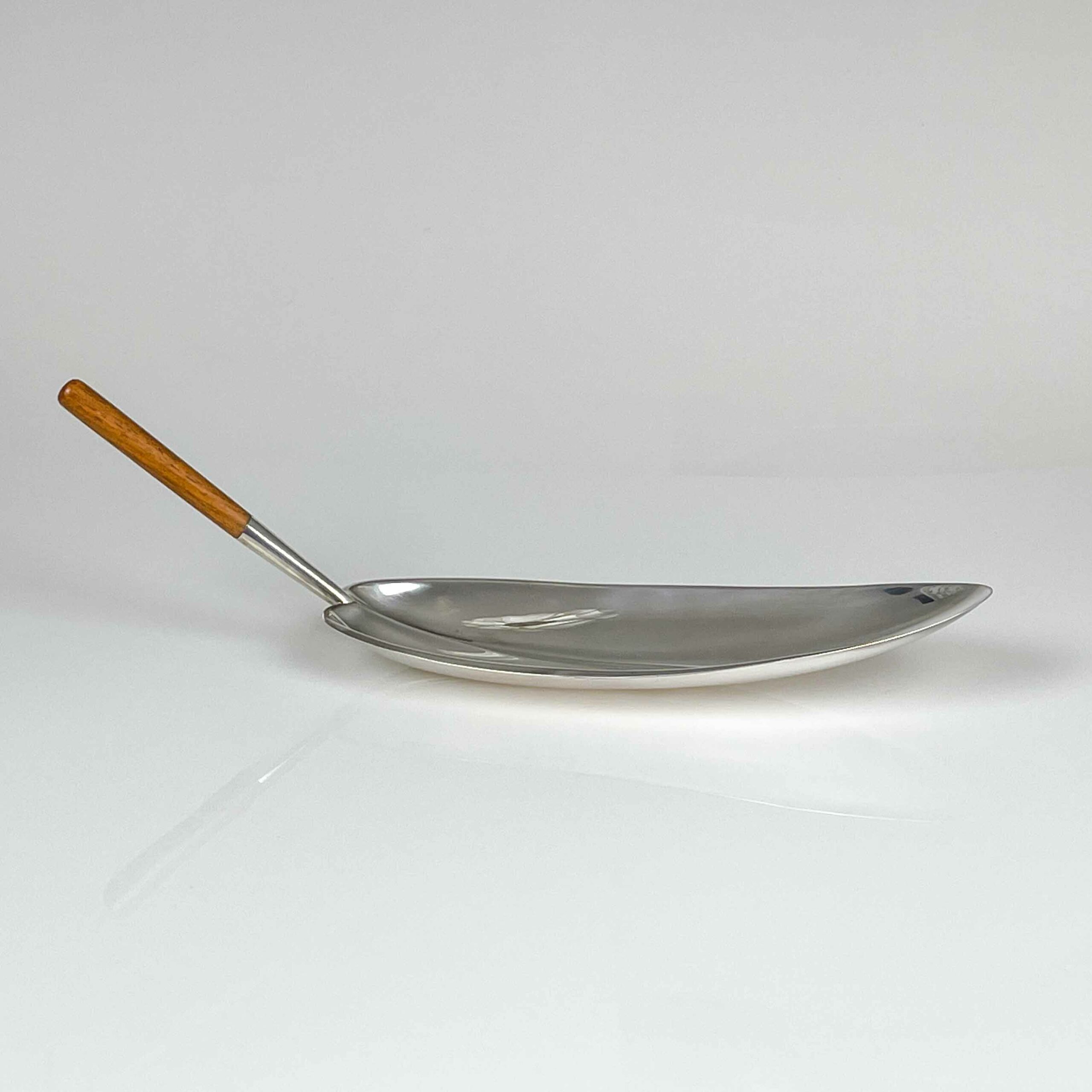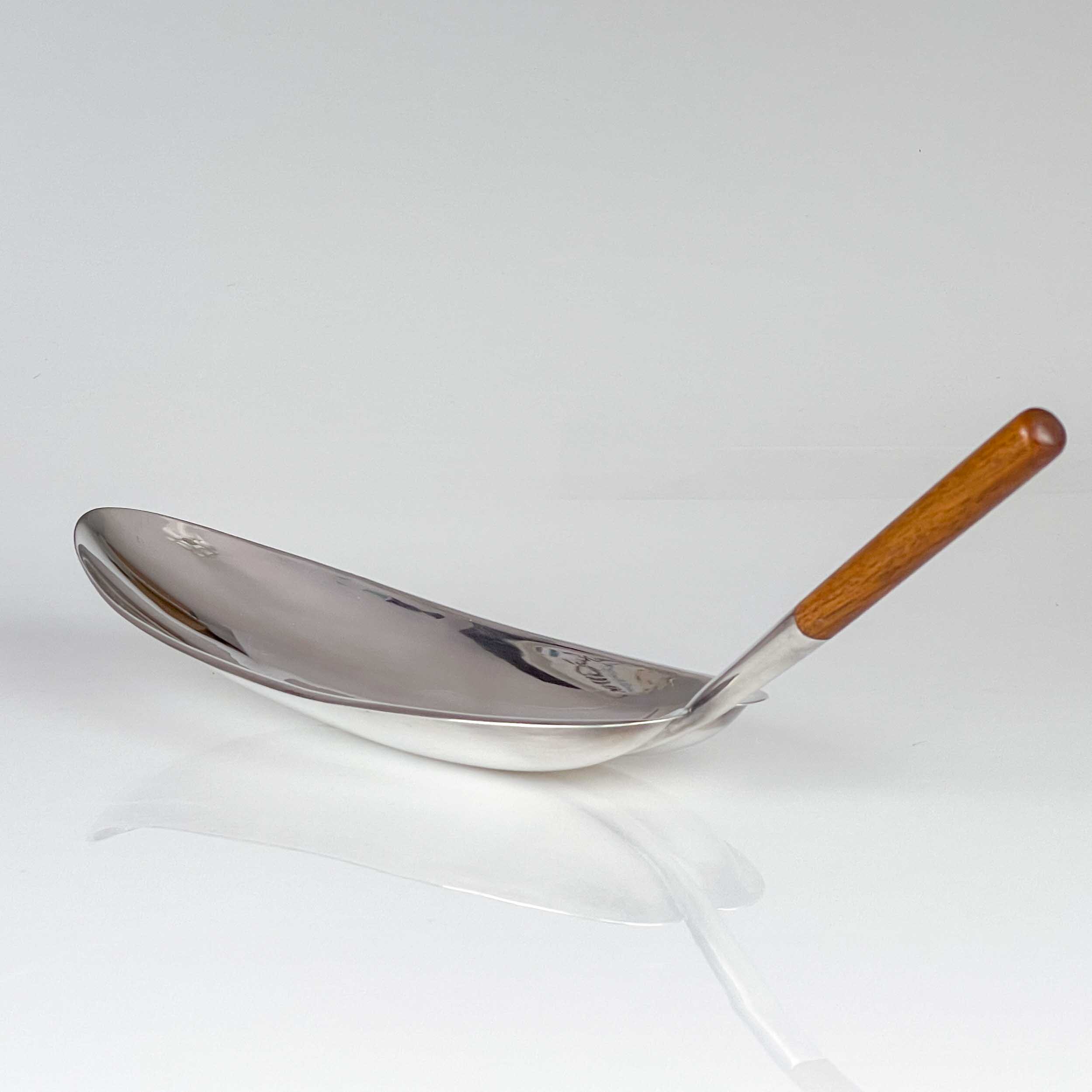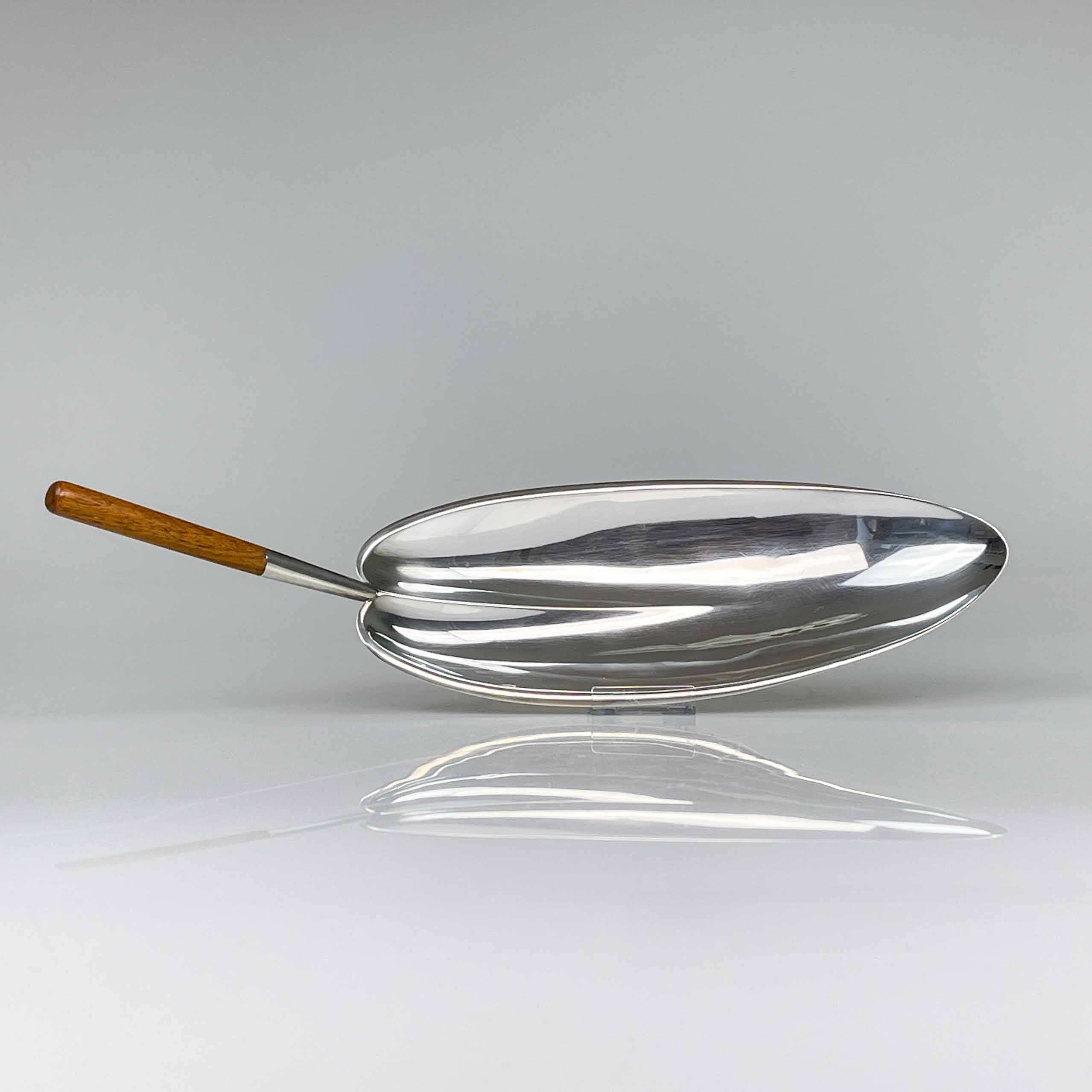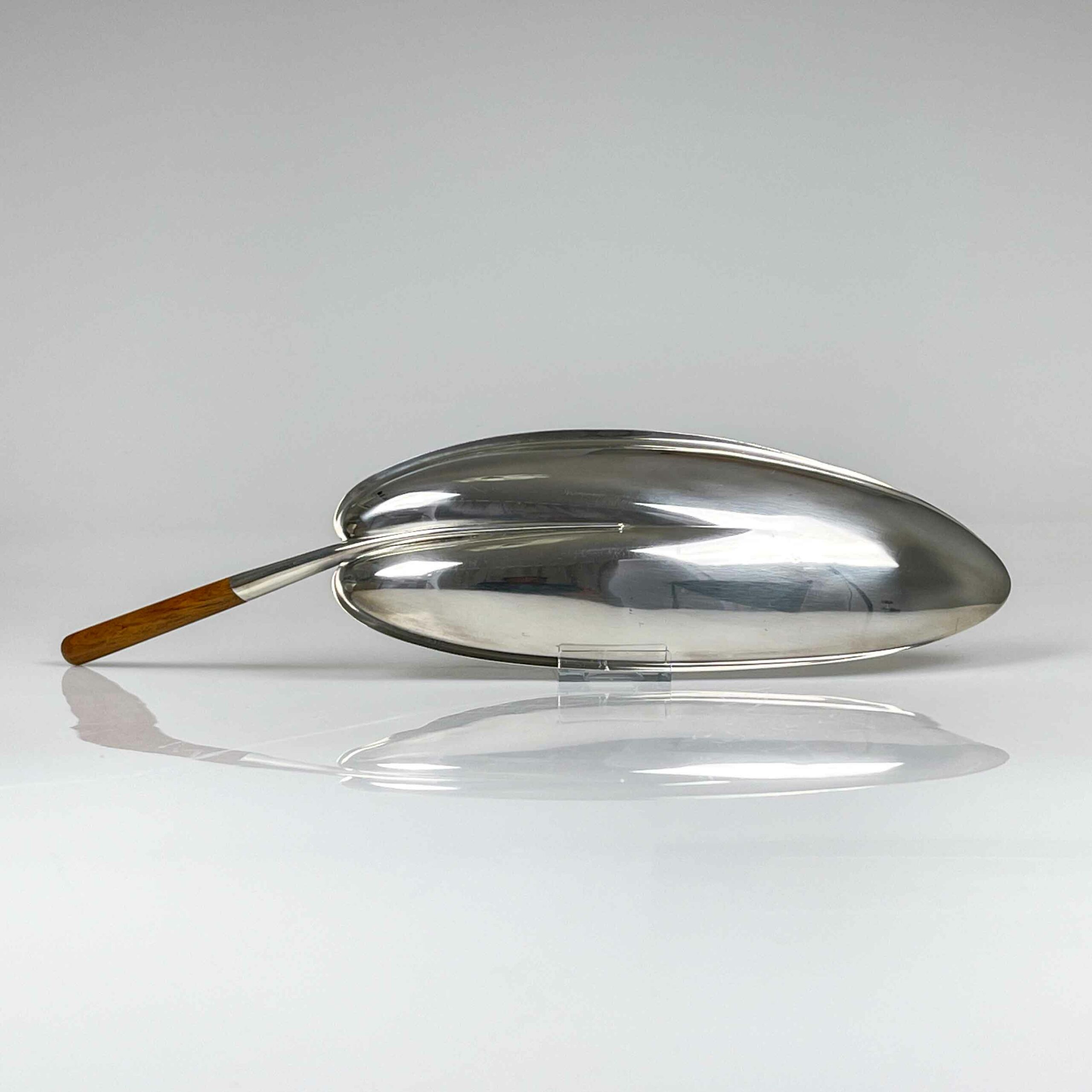 Tapio Wirkkala - A Sterling silver dish with teakwood handle, model TW85, Handmade to Order - Kultakeskus, Finland 1965
A rare leafshaped Sterling silver dish with teakwood handle. Designed by Tapio Wirkkala in 1955 and handmade to order by the craftsmen of Kultakeskus in 1965.
This elegant piece is model TW80 in the oeuvre of the Finnish master and was never made in serial production. It could only be bought by placing a special order.
It was only made in one size and it is fully hallmarked on the side and is in good vintage condition.
Price including VAT
About Tapio Wirkkala
Tapio Wirkkala (1915 Hanko, Finland - 1985 Helsinki, Finland) was a Finnish designer and artist, best known for his work in glass and other materials. Born in Hanko, Finland, Wirkkala studied at the Central School of Arts and Crafts in Helsinki and later at the Helsinki University of Technology. Throughout his career, Wirkkala worked in a wide range of mediums, including glass, ceramics, metal, and wood, and was known for his innovative use of materials and his ability to create pieces that were both aesthetically pleasing and functional.
Wirkkala's work is characterized by his use of clean lines, organic shapes, and natural forms. He was particularly inspired by nature and was known for his ability to capture the essence of organic forms in his designs. For example, one of his most famous pieces is the "Birch" vase, which was created by casting liquid glass into a mold made from the trunk of a birch tree. This piece is a prime example of Wirkkala's ability to combine his love of nature with his expertise in glassblowing techniques.
In addition to his work in glass, Wirkkala was also highly regarded for his work in ceramics. He collaborated with several Finnish ceramics companies, including Arabia and Iittala, and was known for his ability to create pieces that were both beautiful and functional. Some of his most famous ceramics designs include the "Finlandia" vase and the "Rye" dish. These pieces, like much of Wirkkala's work, are recognized for their simple yet elegant designs and their timeless appeal.
Wirkkala was also a prolific industrial designer and worked with a number of well-known Finnish companies, including Kultakeskus, Nuutajärvi, and Iittala. He was known for his ability to create functional and stylish products that were made with the highest quality materials. For example, he designed a range of cutlery for Iittala that is still in production today and is considered to be a classic example of Finnish design.
Throughout his career, Wirkkala received numerous awards and honors for his work. He was a member of the Royal Academy of Fine Arts in Finland, and his work was exhibited in museums and galleries around the world. Despite his success, Wirkkala remained humble and dedicated to his craft. He once said, "Design should be like a river, flowing and changing with time."
Handmade to order. Kultakeskus, Finland 1965