Tapio Wirkkala - A complete set of all sizes "Tatti" (Boletus), model 3552 - Iittala Finland circa 1955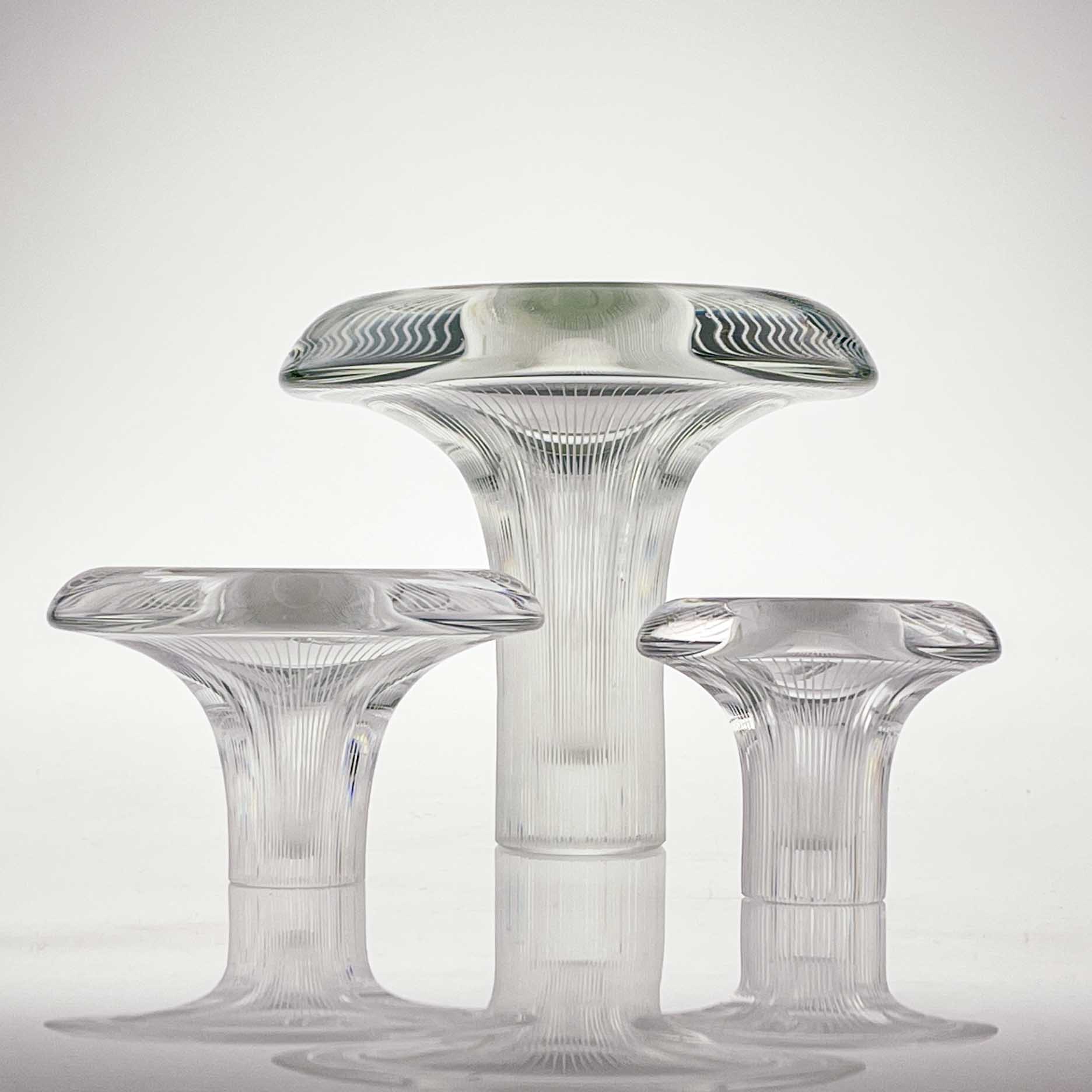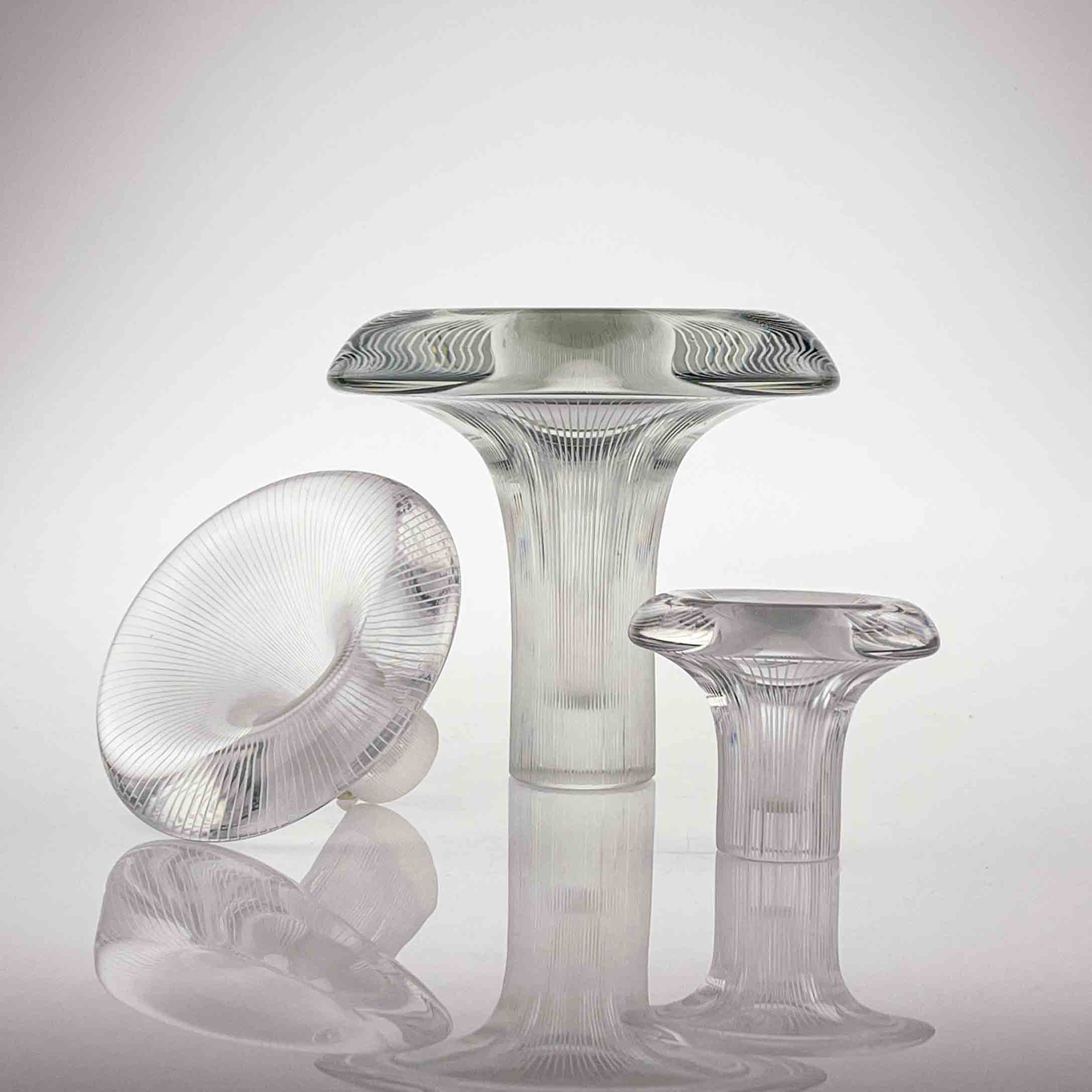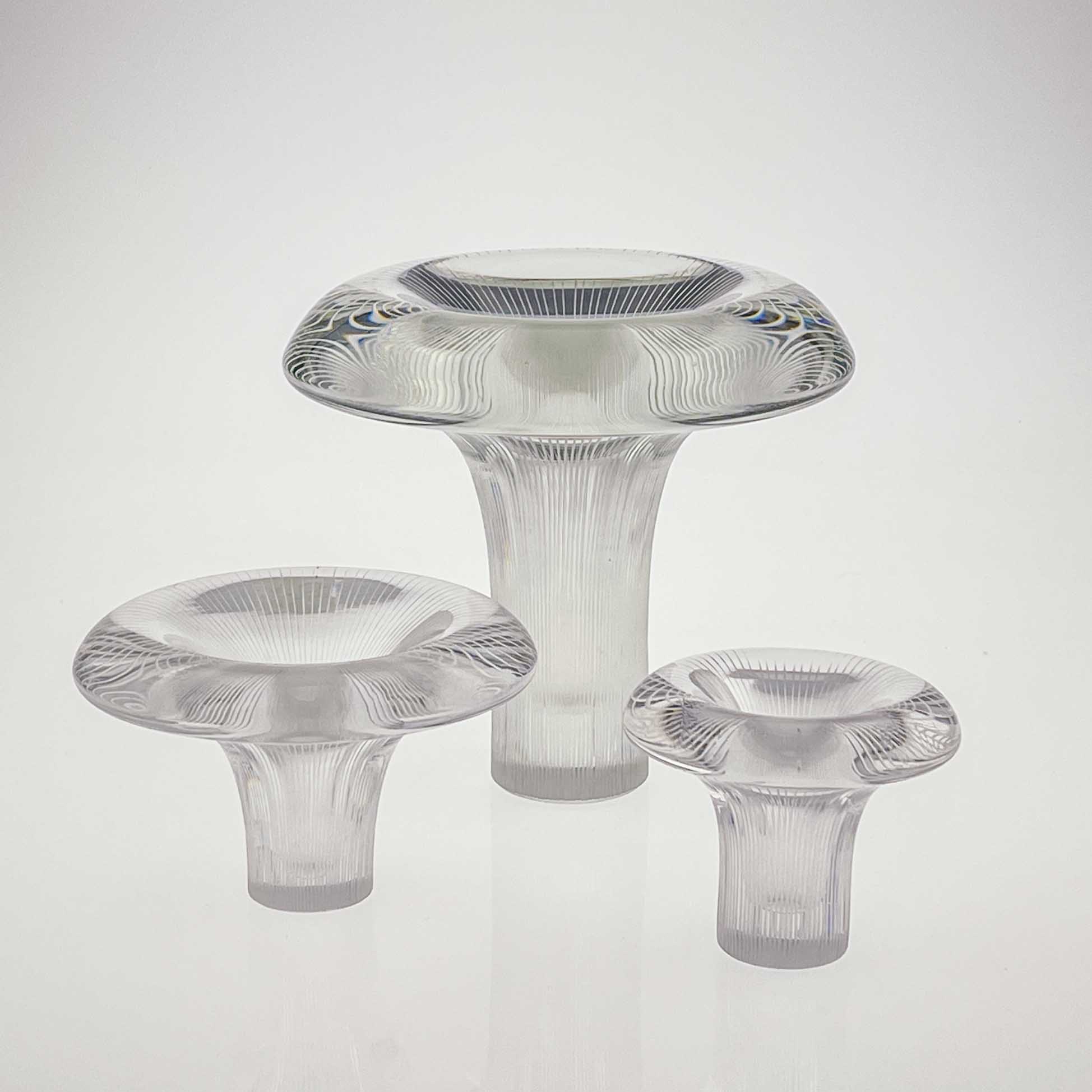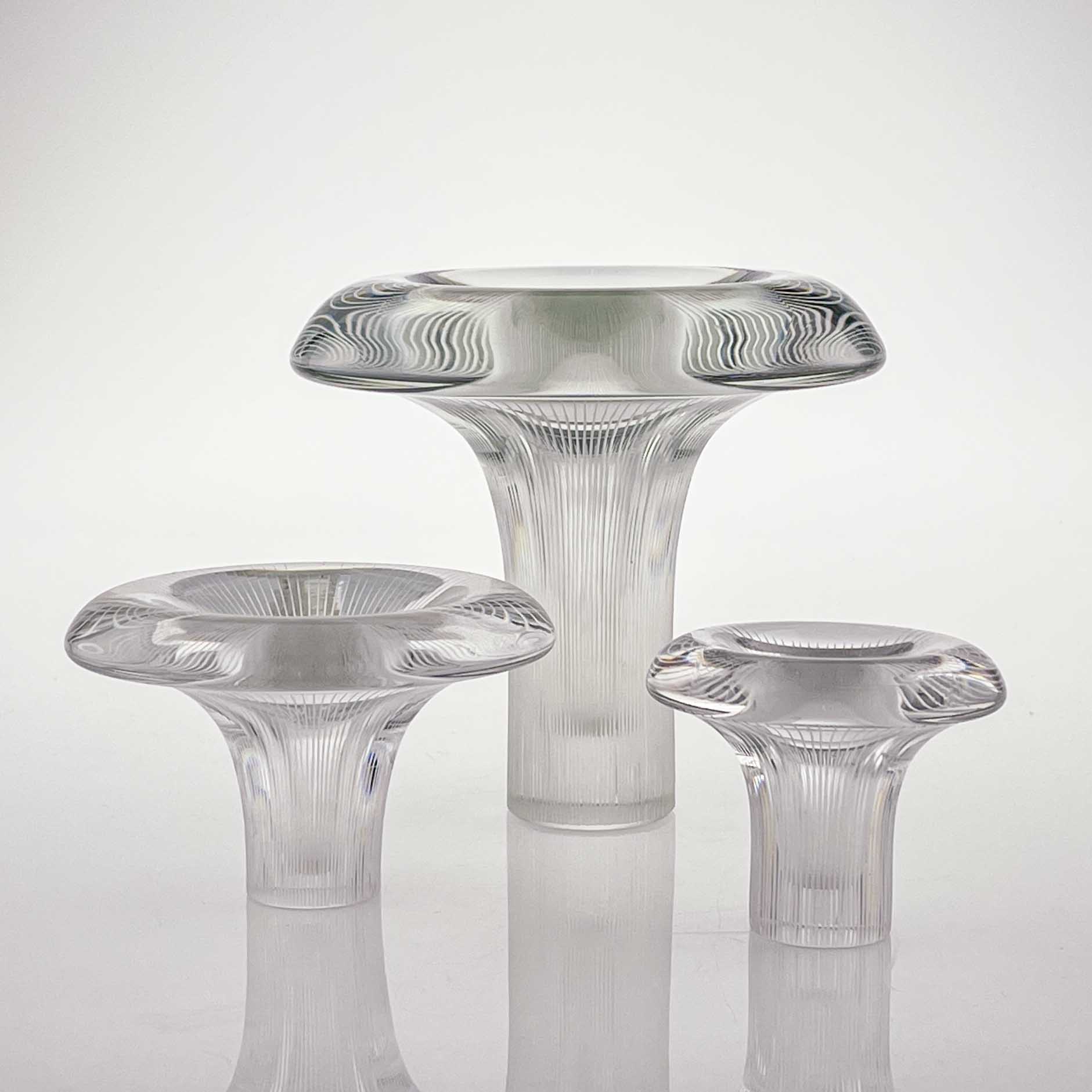 Tapio Wirkkala - A complete set of all sizes "Tatti" (Boletus), model 3552 - Iittala Finland circa 1955
Three turned mold-blown, line cut crystal Art-object "Tatti" (Boletus), model 3552. Designed in 1946, executed by Iittala glassworks, Finland ca. 1955.  
As in many designs Wirkkala got his inspiration from nature. Formed in the shape of the Boletus mushroom.
Tatti's has been in production at the Iittala glassworks between 1953 and 1959 and were made in three different sizes. This being a rare complete set in very good vintage comndition.
They are all signed in diamondpen underneath the base. The smallest one is also dated.
Price including VAT: Sold
About Tapio Wirkkala
Tapio Wirkkala (1915 Hanko, Finland - 1985 Helsinki, Finland) A giant of Finnish design, Tapio Wirkkala was an artist of great diversity for whom no material was alien and who left no area of design unexplored.
A glass design competition held by the Iittala glassworks in 1946 was the event that set his career in motion; the first prize went jointly to Wirkkala and Kaj Franck.
With an oeuvre that ranges from exceptionally beautiful pieces of glass art to industrial design in the form of beer bottles and banknotes, Wirkkala also designed jewellery, sculptures, and furniture.
The recipient of many awards, honorary titles, and a doctorate, Wirkkala won three Grand Prix medals at the Milan Triennale in 1954 and an additional Grand Prix medal and gold medal at the Milan Triennale in 1960.
Marked in diamond-pen: Tapio Wirkkala Iittala.
The smallest one is also dated 1956