Tapio Wirkkala – Scandinavian Modern silver vase, model TW226, Handmade to Order – Kultakeskus, Finland 1985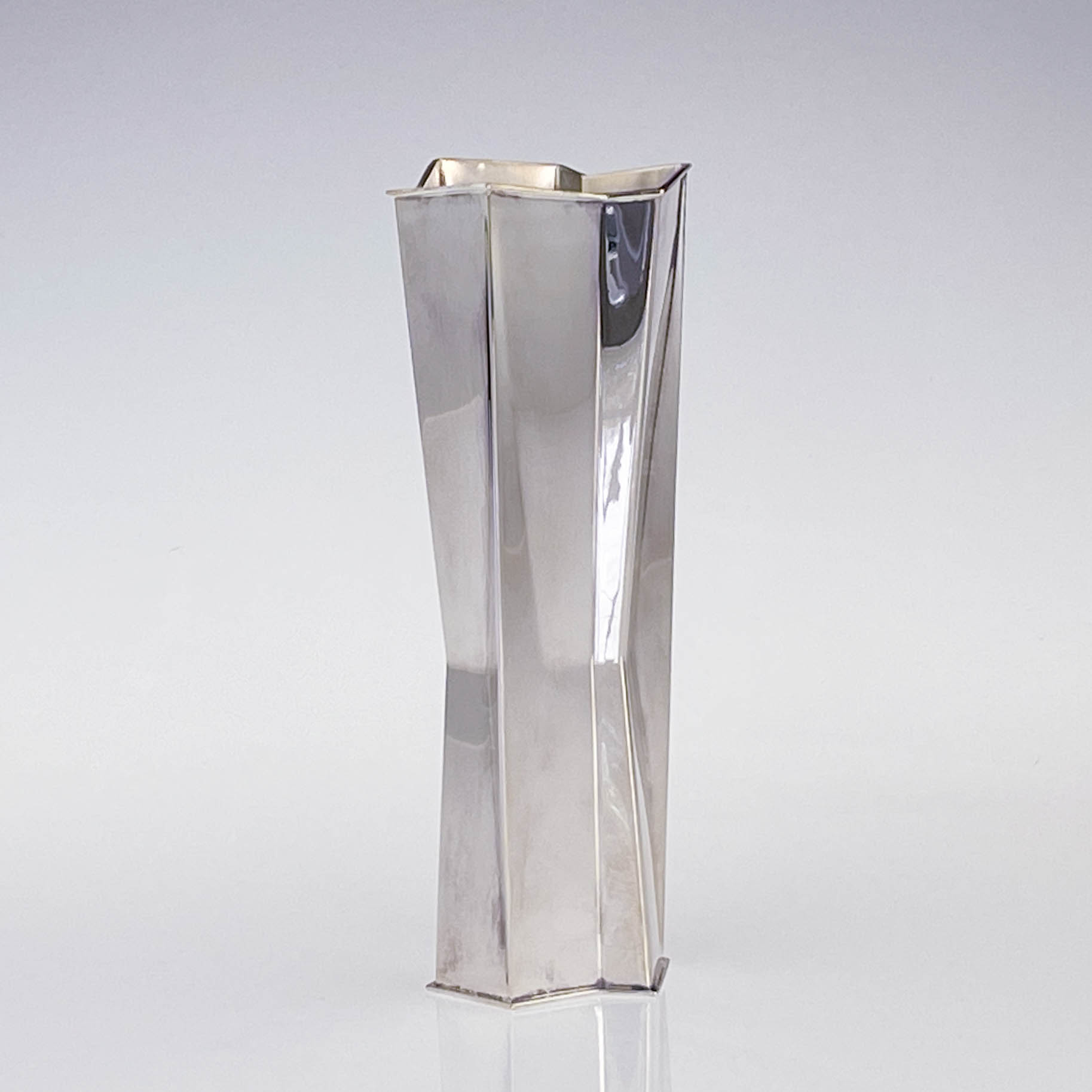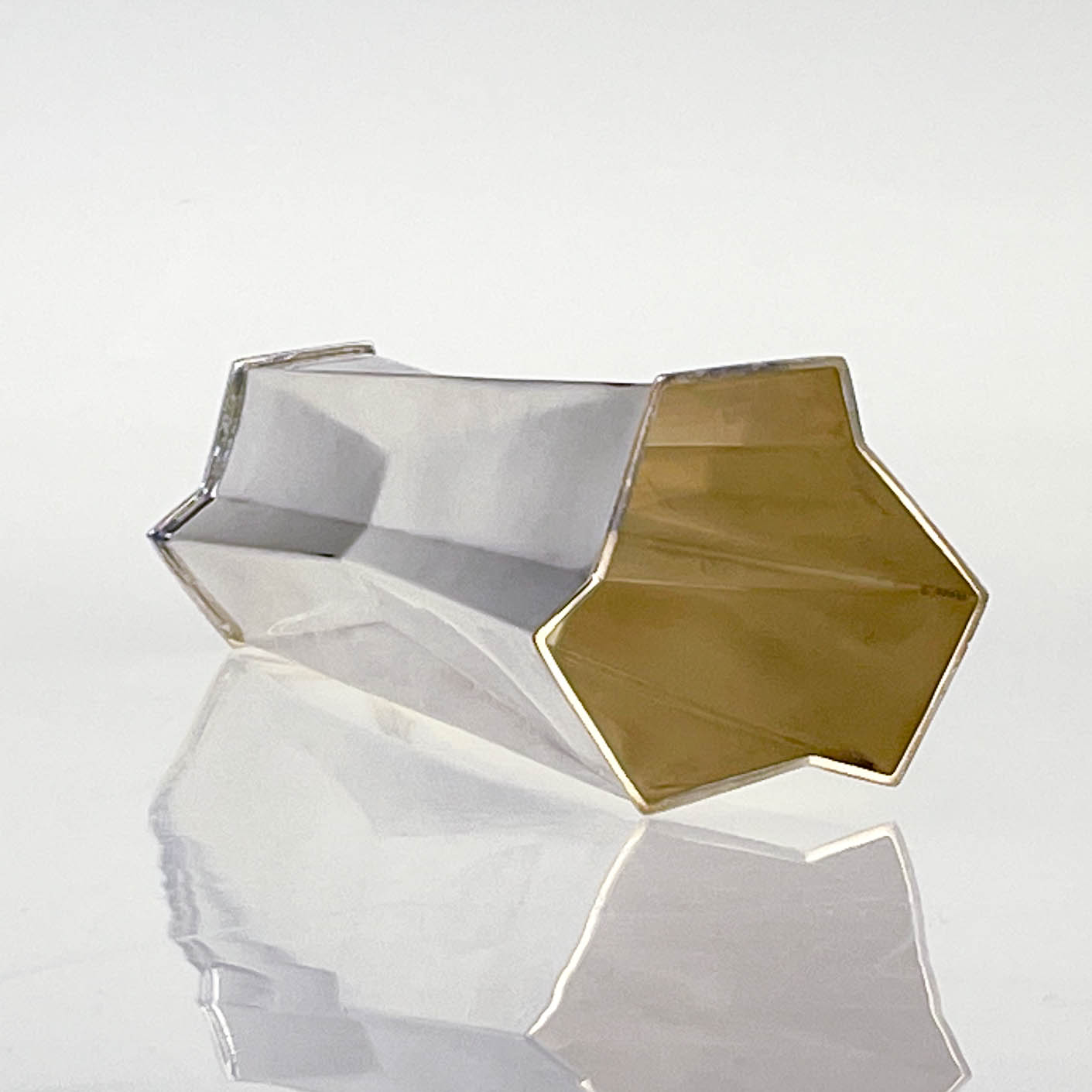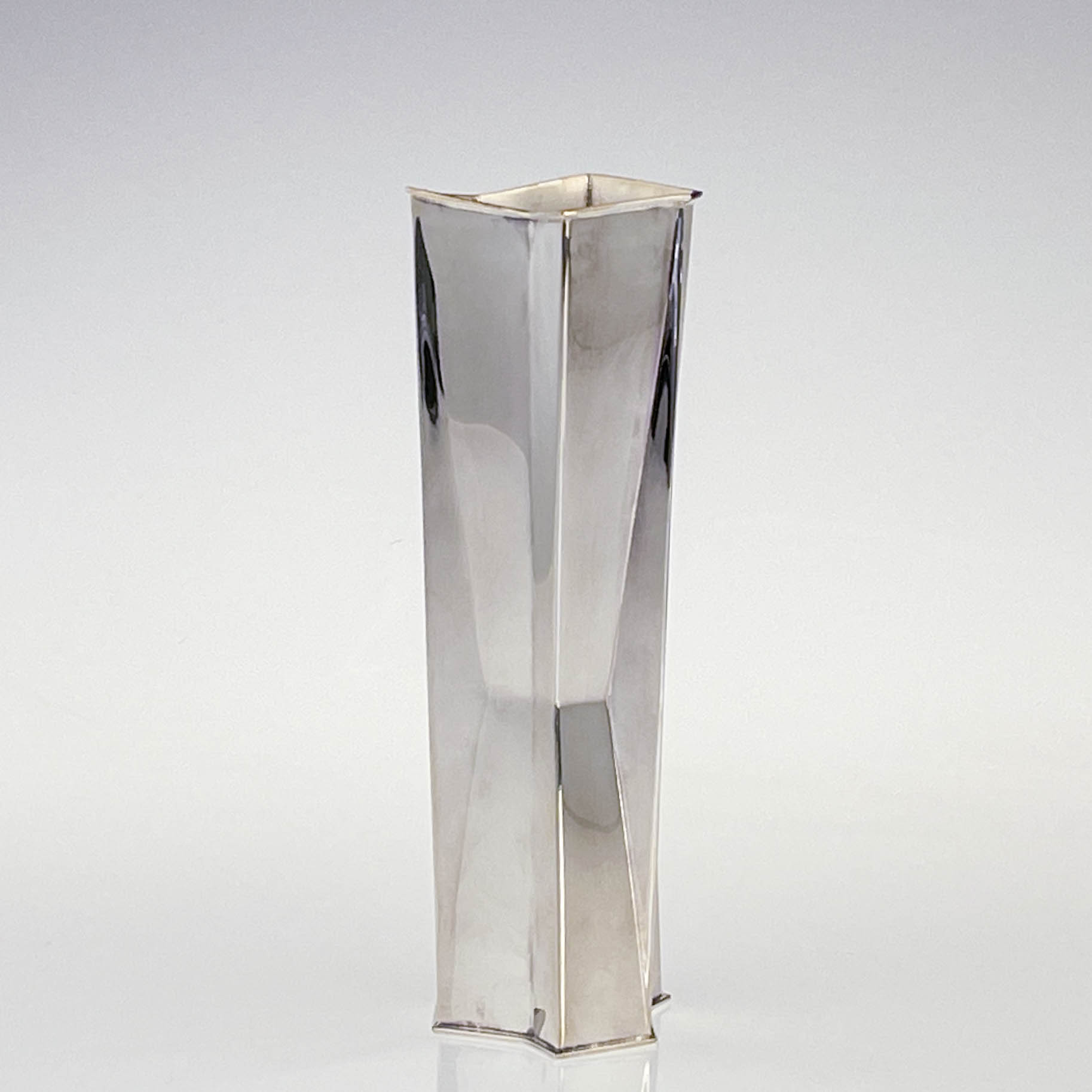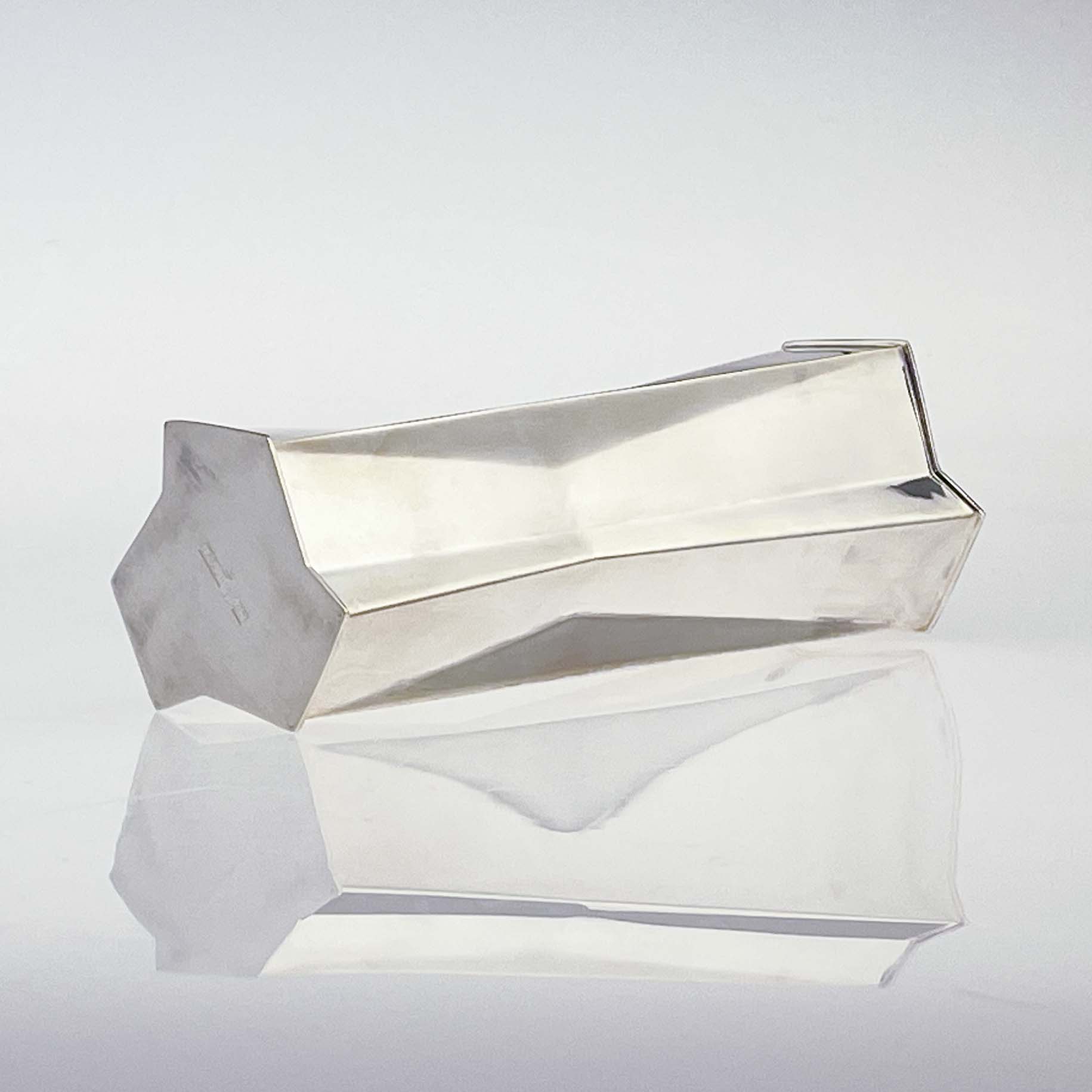 Tapio Wirkkala – Scandinavian Modern silver vase, model TW226, Handmade to Order – Kultakeskus, Finland 1985
A Modernist silver vase, model TW226. Designed by Tapio Wirkkala in 1960 and handmade to order by the craftsmen of Kultakeskus in 1985.
Model TW226 was never made in serial production and could only be bought by placing a special order. Kultakeskus made the object in three different variants (2,3 or 4 segments) and two different finishes (smooth or Somodorok technique).
This particular example is 3-segmented smooth example made in 1985. It is fully hallmarked underneath the base and is in very good condition.
Price including VAT
About Tapio Wirkkala
Tapio Wirkkala (1915 Hanko, Finland – 1985 Helsinki, Finland) A giant of Finnish design, possessed an extraordinary creative spirit that knew no boundaries. His artistic repertoire traversed diverse materials and transcended conventional design disciplines, leaving an indelible mark on the world of art and craftsmanship.
The trajectory of Wirkkala's illustrious career was set in motion by a momentous glass design competition held by the revered Iittala glassworks in 1946. It was during this transformative event that Wirkkala, alongside the esteemed Kaj Franck, emerged as the joint recipients of the first prize. This recognition propelled Wirkkala into the spotlight, setting the stage for his remarkable artistic journey.
Wirkkala's creative genius knew no bounds. His oeuvre spanned a vast spectrum, encompassing exceptionally beautiful glass art pieces, innovative industrial designs such as beer bottles and banknotes, meticulously crafted jewelry, evocative sculptures, and thoughtfully designed furniture. Each creation bore the unmistakable imprint of Wirkkala's artistic prowess, showcasing his mastery over form, function, and aesthetics.
Throughout his illustrious career, Wirkkala amassed a multitude of accolades, honorary titles, and a doctorate, cementing his position as one of the most revered figures in the design world. His remarkable achievements include three Grand Prix medals at the prestigious Milan Triennale in 1954, followed by yet another Grand Prix medal and gold medal at the Milan Triennale in 1960. These prestigious awards not only celebrated Wirkkala's unrivaled talent but also underscored his profound impact on the global design landscape.
Wirkkala's creative journey was an embodiment of innovation, pushing the boundaries of design and challenging conventional norms. His unparalleled ability to infuse beauty into everyday objects and elevate them to the realm of art garnered admiration and acclaim from enthusiasts and experts alike.
Today, we celebrate Tapio Wirkkala as a visionary pioneer who seamlessly merged artistry with functionality. His enduring legacy serves as a testament to the limitless possibilities of design, inspiring generations of artists and designers to think beyond the confines of tradition and embrace their creative instincts.
Handmade to order. Kultakeskus, Finland 1985