Tapio Wirkkala – A crystal Art-object "Jäänsäro" or "Iceblock", model 3847 – Iittala, Finland circa 1960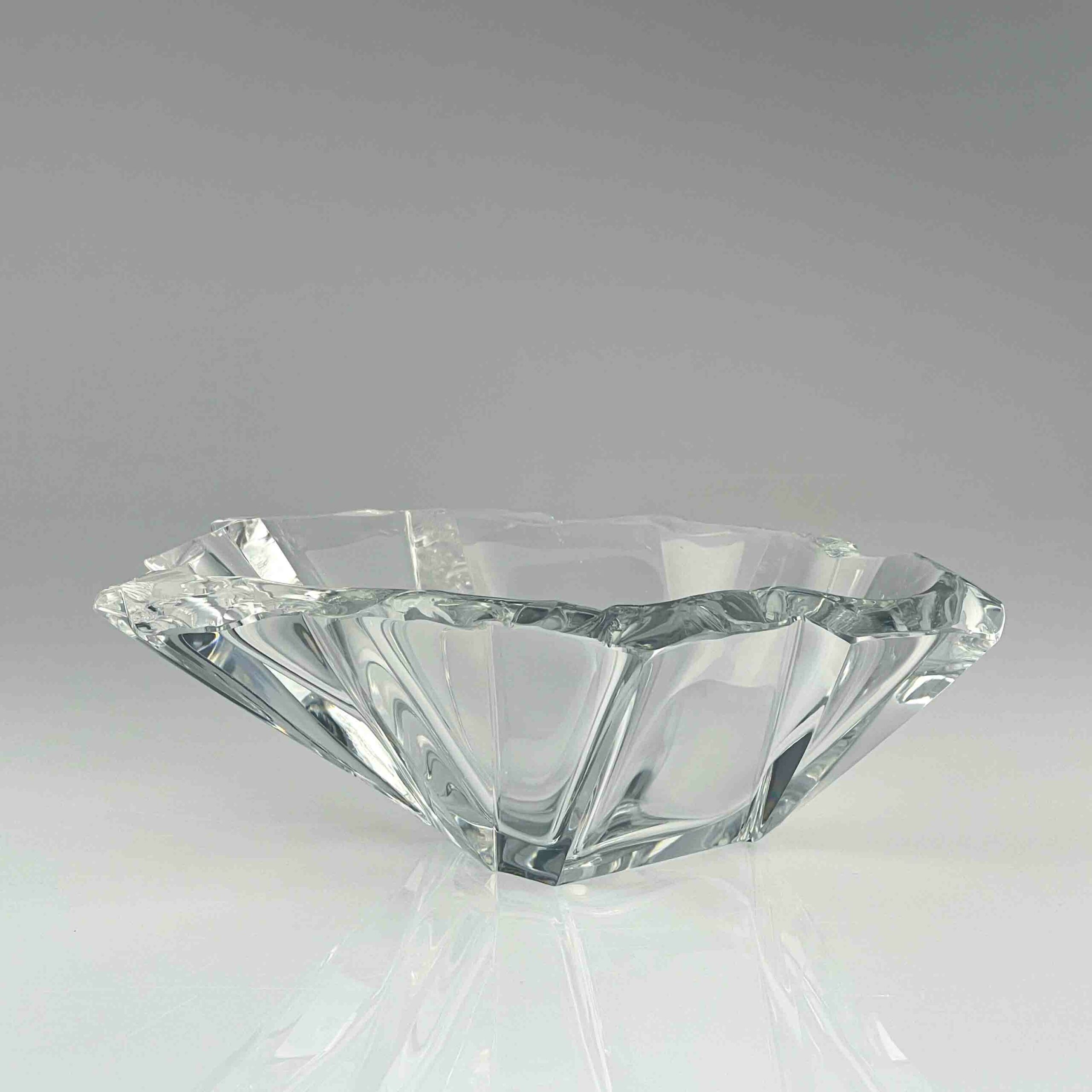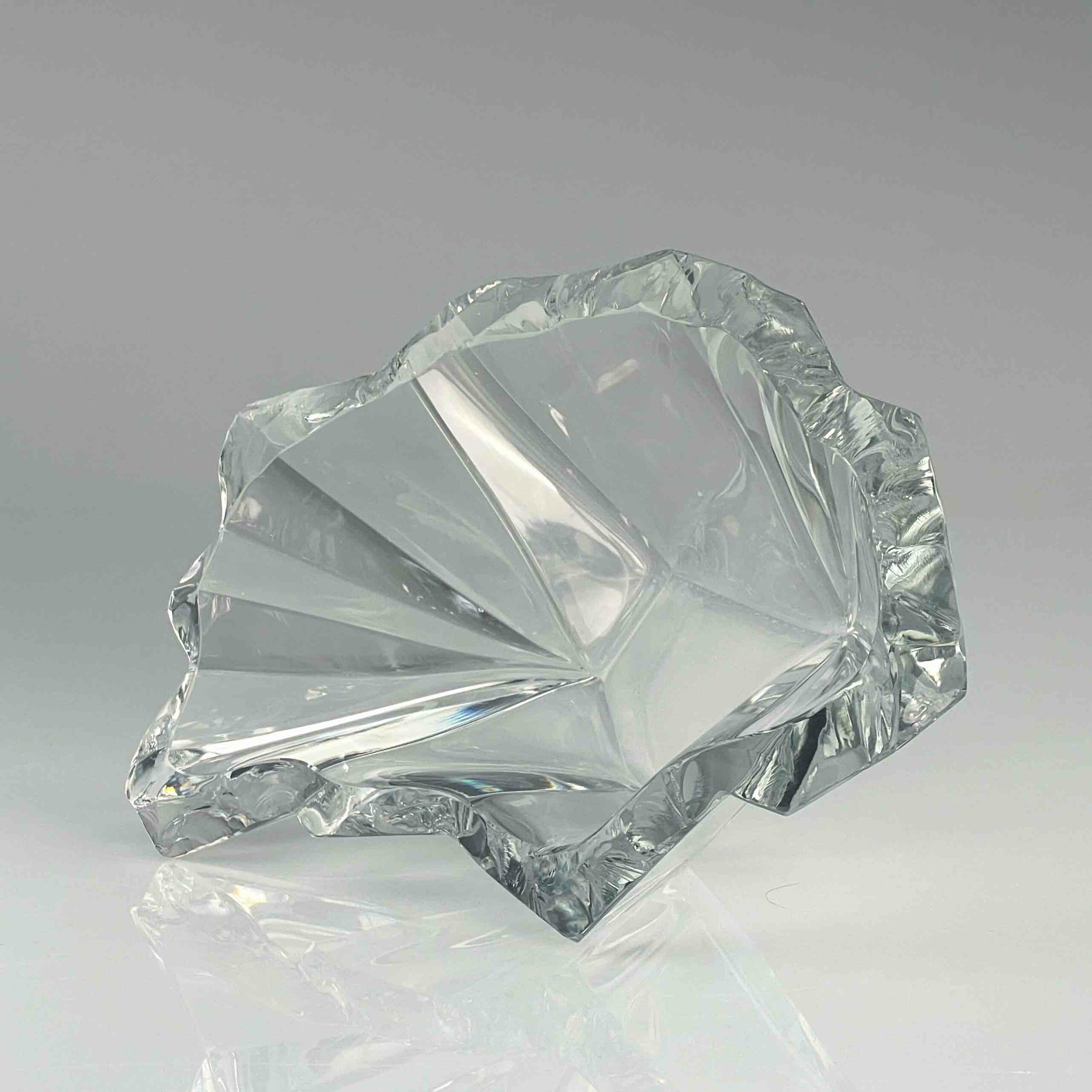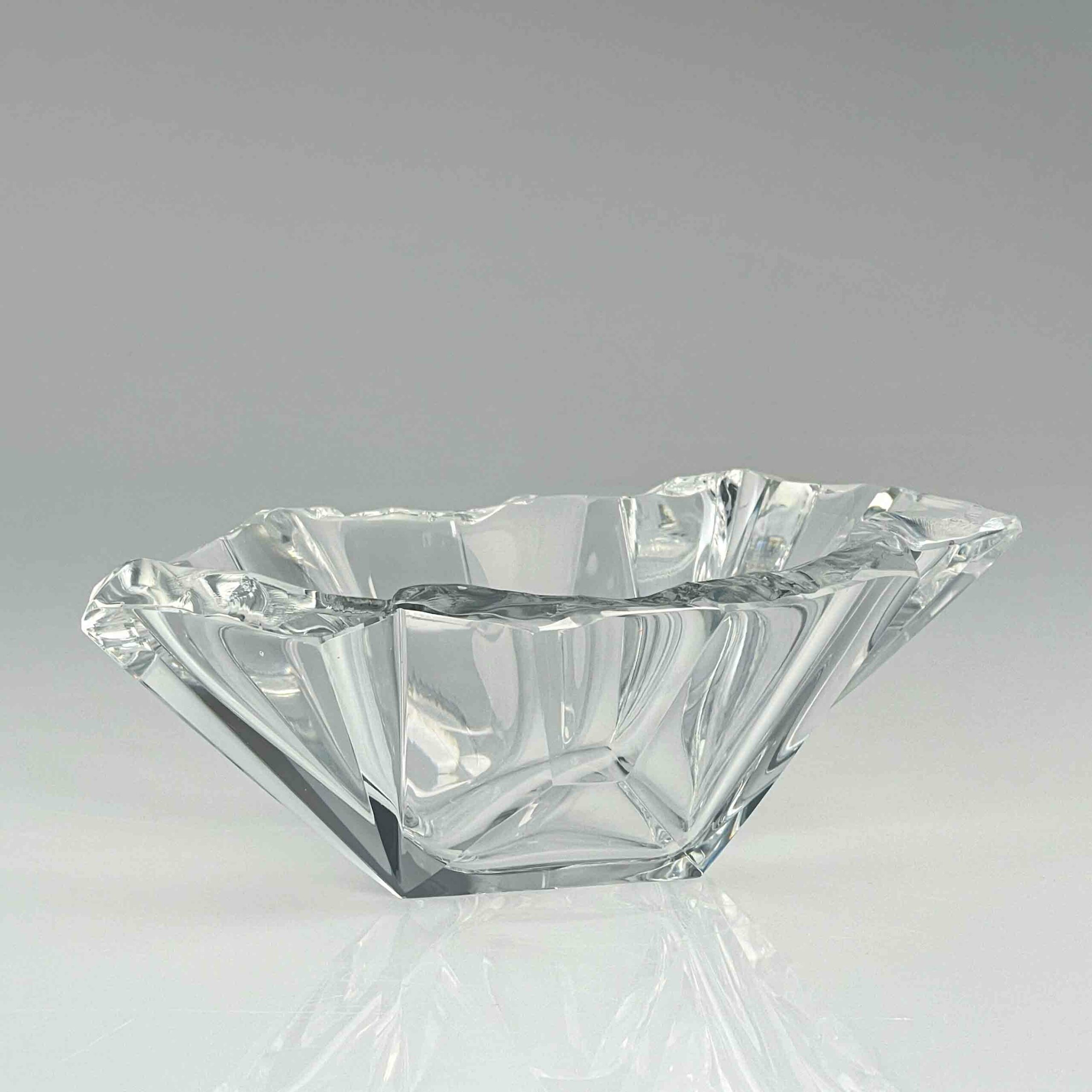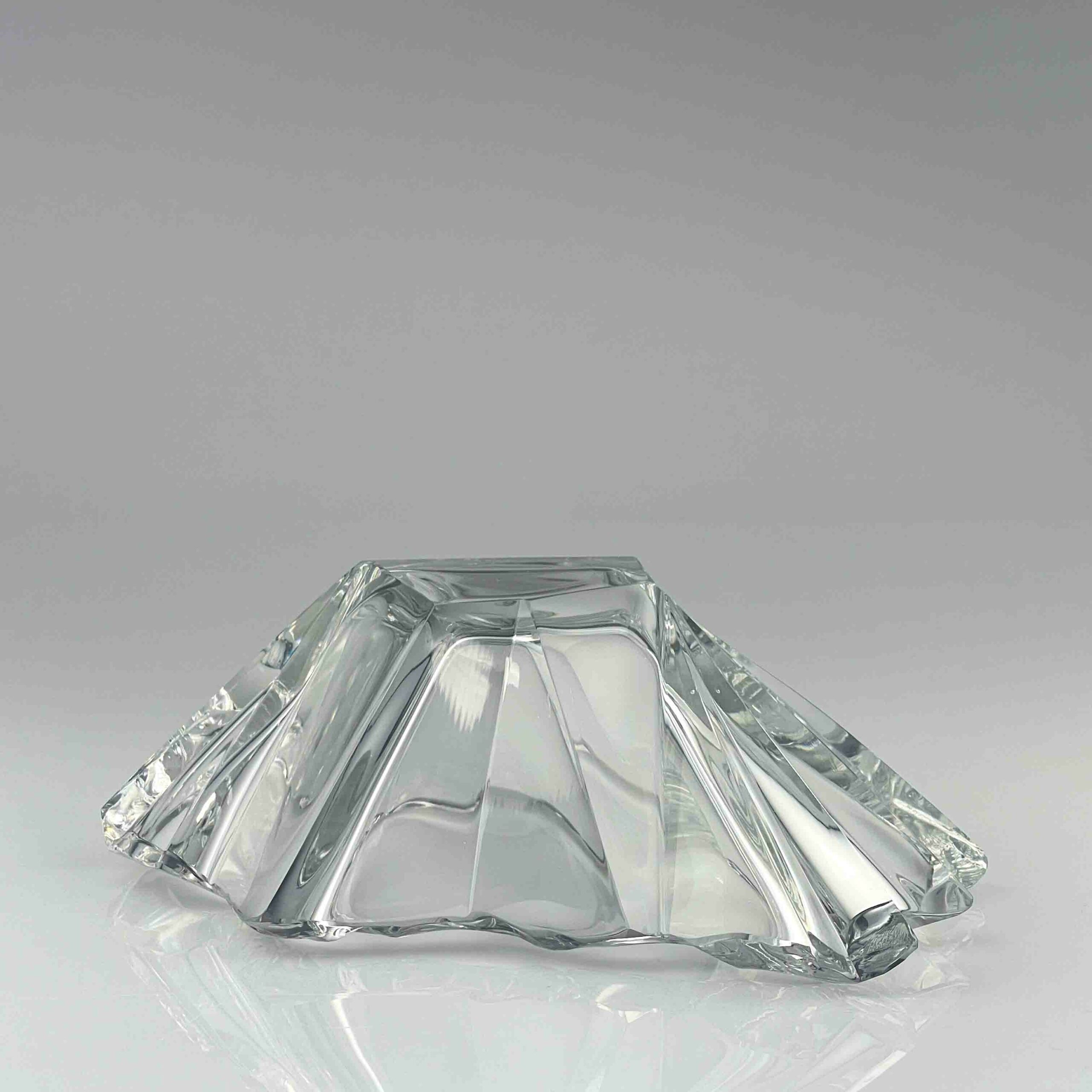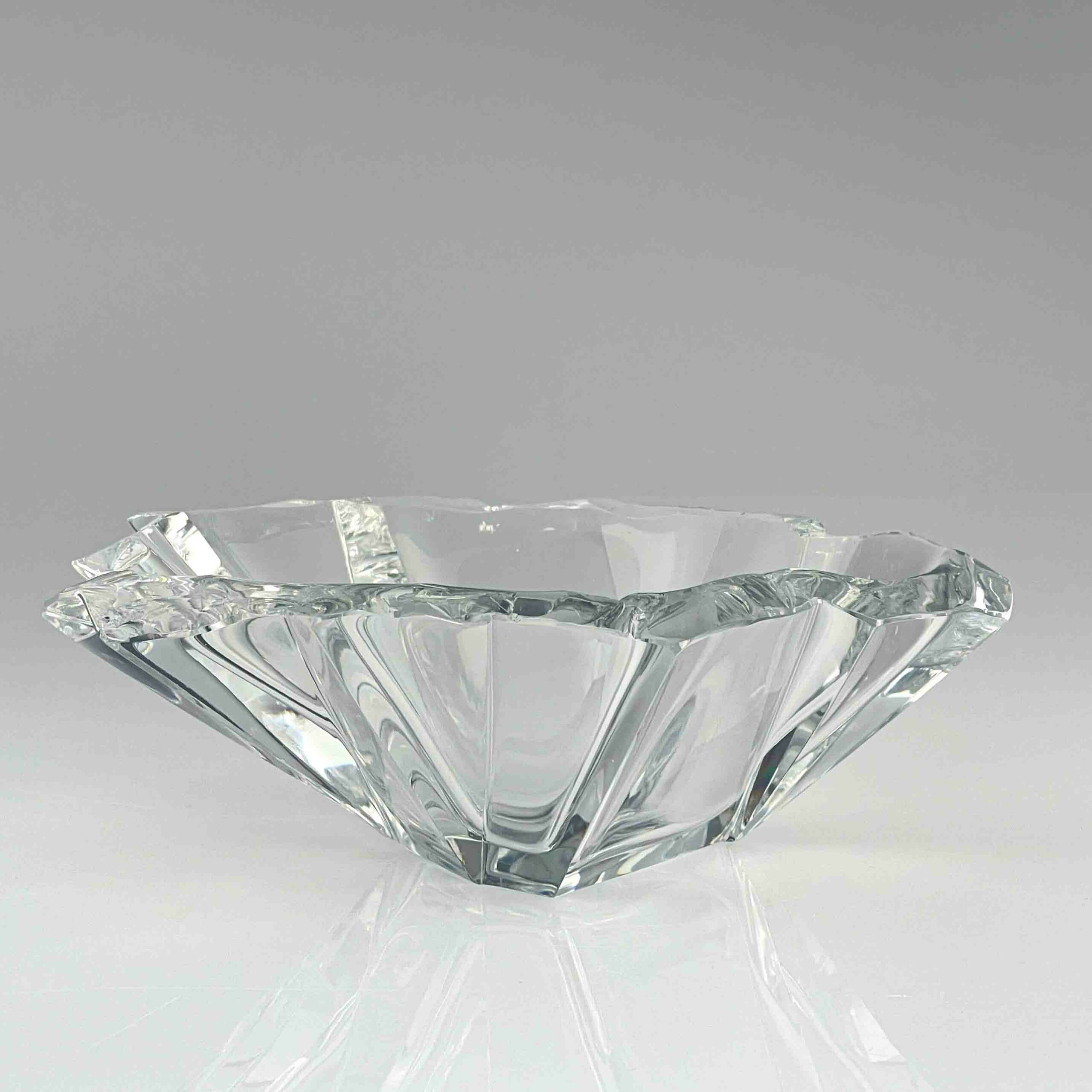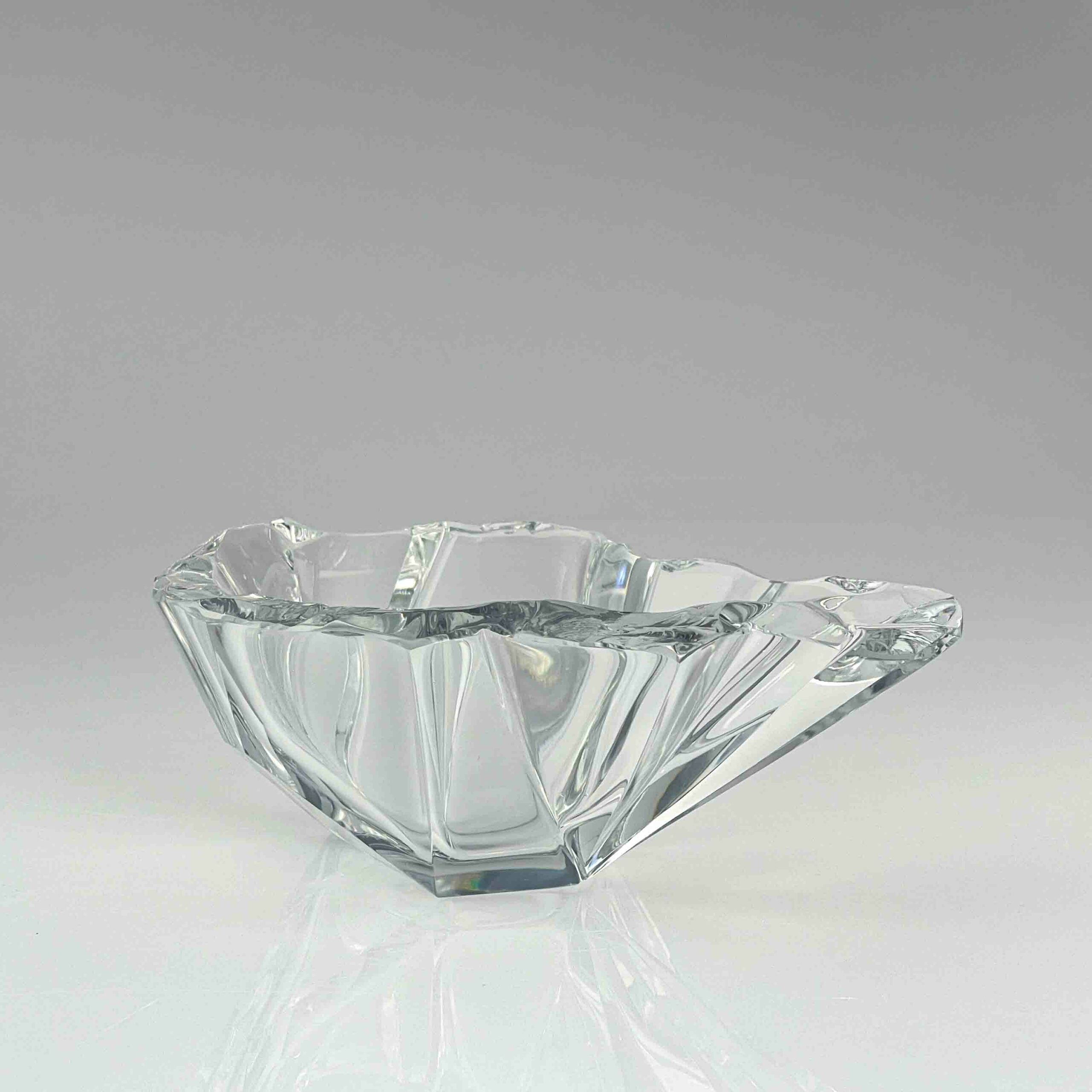 Tapio Wirkkala – A crystal Art-object "Jäänsäro" or "Iceblock", model 3847 – Iittala, Finland circa 1960
A mesmerizing blend of stillness and craftsmanship, the "Jäänsäro" or "Iceblock" is a mold-blown, crystal cut art object that stands as a testament to the genius of Finnish designer Tapio Wirkkala. Designed in 1951 and executed by the esteemed Iittala glassworks circa 1960, this exquisite piece showcases the artistry and innovation that propelled Wirkkala to international acclaim.
The significance of the "Iceblock" reaches far beyond its striking beauty. Among a distinguished array of glass objects, this masterpiece earned Wirkkala the coveted Grand Prix, the highest accolade bestowed at the IX Milan Triennale in 1951. This seminal exhibition marked a breakthrough moment for Wirkkala on the international stage, solidifying his position as a visionary in the world of design.
Crafted with meticulous attention to detail, the "Iceblock" boasts a hammered rim that adds a touch of uniqueness to its crystal-cut composition. However, due to the delicate nature of the production process, the rims of this model are often susceptible to damage. Thus, finding an example of the "Iceblock" without chips or cracks is a rarity in itself.
This particular piece, offered to discerning collectors, is a true gem. It is a pristine example, free from the imperfections that often plague its counterparts. Signed underneath the base in diamond pen, the markings serve as a testament to its authenticity: Tapio Wirkkala Iittala 3847.
Price including VAT
About Tapio Wirkkala
Tapio Wirkkala (1915 Hanko, Finland - 1985 Helsinki, Finland) A giant of Finnish design, possessed an extraordinary creative spirit that knew no boundaries. His artistic repertoire traversed diverse materials and transcended conventional design disciplines, leaving an indelible mark on the world of art and craftsmanship.
The trajectory of Wirkkala's illustrious career was set in motion by a momentous glass design competition held by the revered Iittala glassworks in 1946. It was during this transformative event that Wirkkala, alongside the esteemed Kaj Franck, emerged as the joint recipients of the first prize. This recognition propelled Wirkkala into the spotlight, setting the stage for his remarkable artistic journey.
Wirkkala's creative genius knew no bounds. His oeuvre spanned a vast spectrum, encompassing exceptionally beautiful glass art pieces, innovative industrial designs such as beer bottles and banknotes, meticulously crafted jewelry, evocative sculptures, and thoughtfully designed furniture. Each creation bore the unmistakable imprint of Wirkkala's artistic prowess, showcasing his mastery over form, function, and aesthetics.
Throughout his illustrious career, Wirkkala amassed a multitude of accolades, honorary titles, and a doctorate, cementing his position as one of the most revered figures in the design world. His remarkable achievements include three Grand Prix medals at the prestigious Milan Triennale in 1954, followed by yet another Grand Prix medal and gold medal at the Milan Triennale in 1960. These prestigious awards not only celebrated Wirkkala's unrivaled talent but also underscored his profound impact on the global design landscape.
Wirkkala's creative journey was an embodiment of innovation, pushing the boundaries of design and challenging conventional norms. His unparalleled ability to infuse beauty into everyday objects and elevate them to the realm of art garnered admiration and acclaim from enthusiasts and experts alike.
Today, we celebrate Tapio Wirkkala as a visionary pioneer who seamlessly merged artistry with functionality. His enduring legacy serves as a testament to the limitless possibilities of design, inspiring generations of artists and designers to think beyond the confines of tradition and embrace their creative instincts.
Signed in diamondpen underneath the base: Tapio Wirkkala - Iittala - 3847 (modelnumber)