Simon P. Henningsen - Vintage "Divan II" pendant - Lyfa, Denmark circa 1970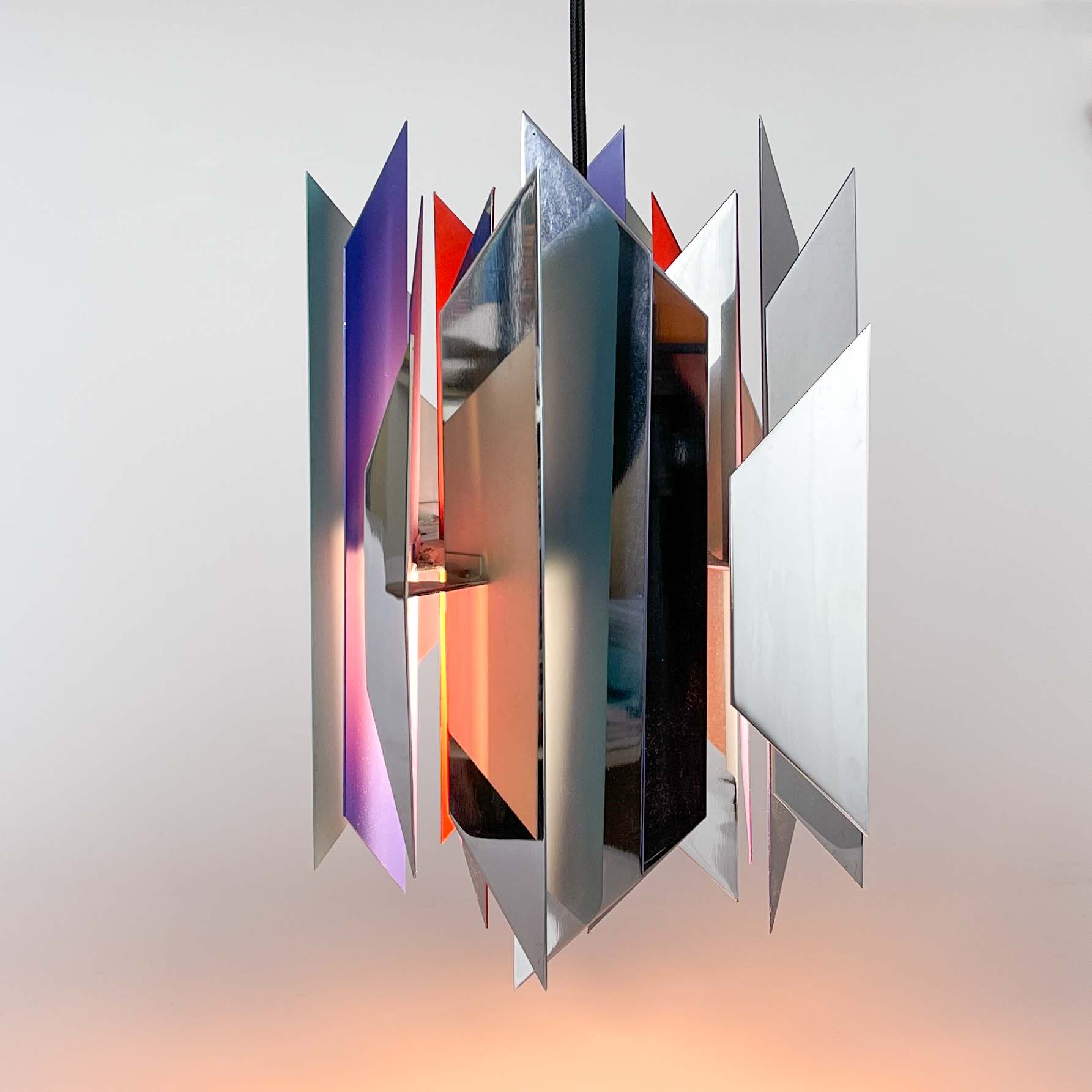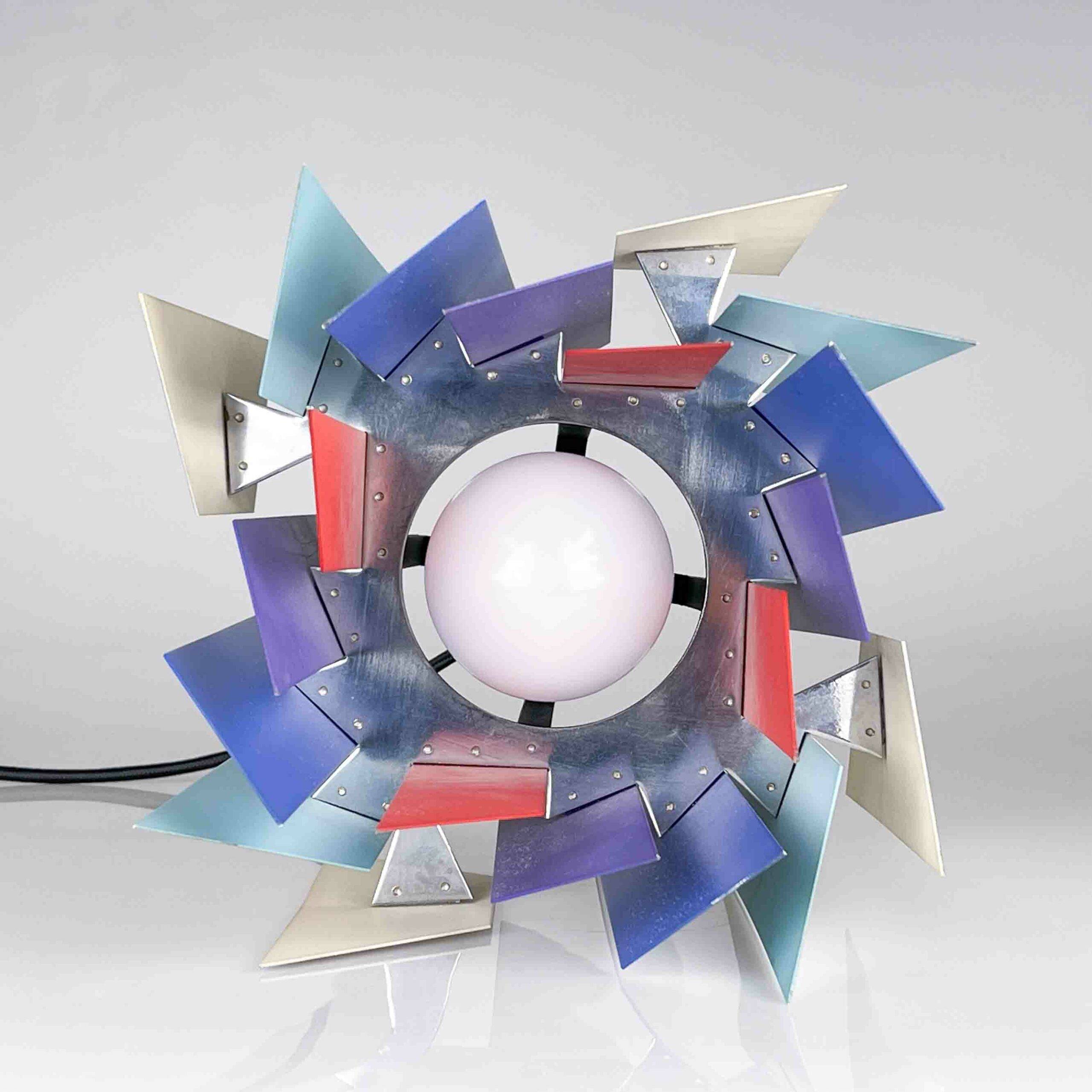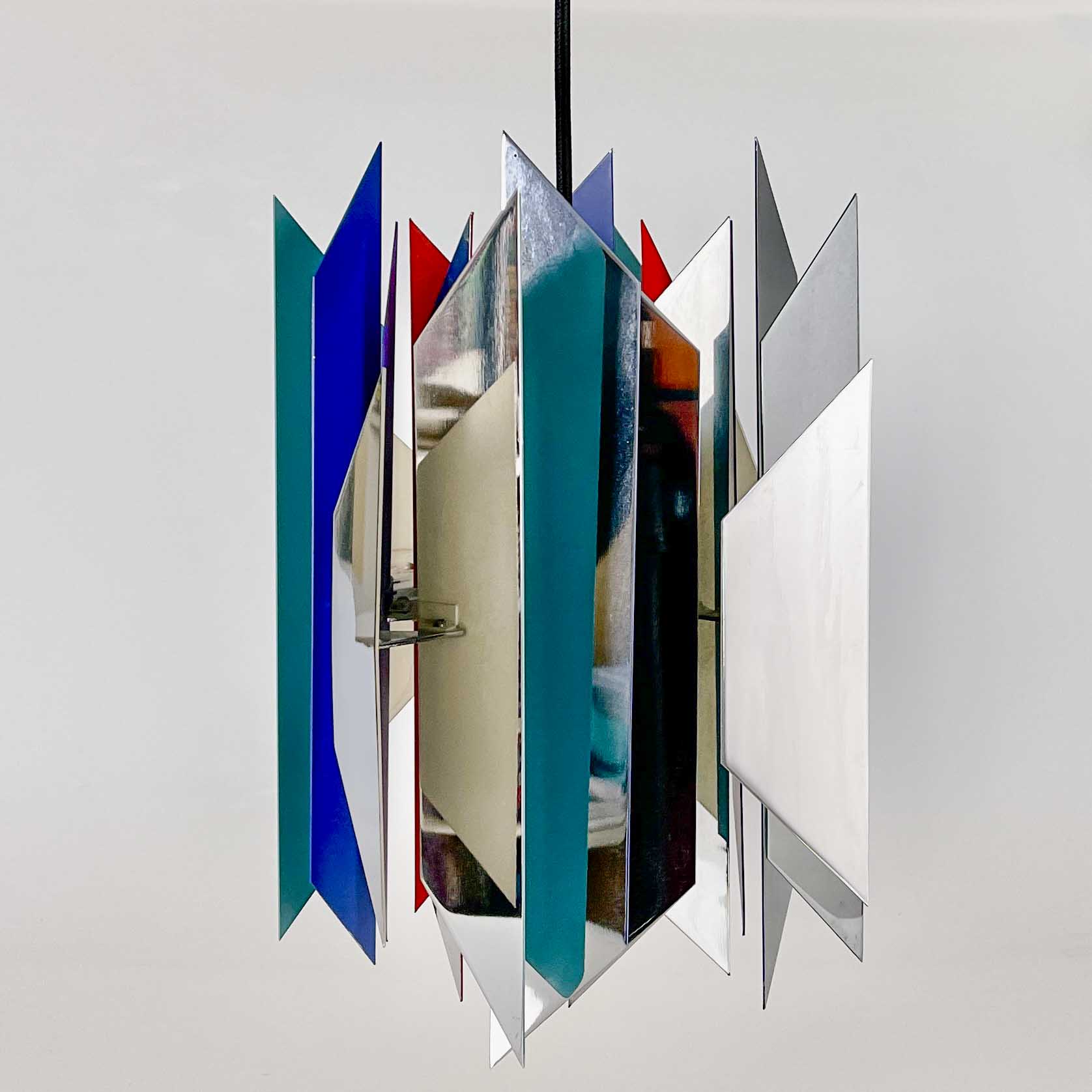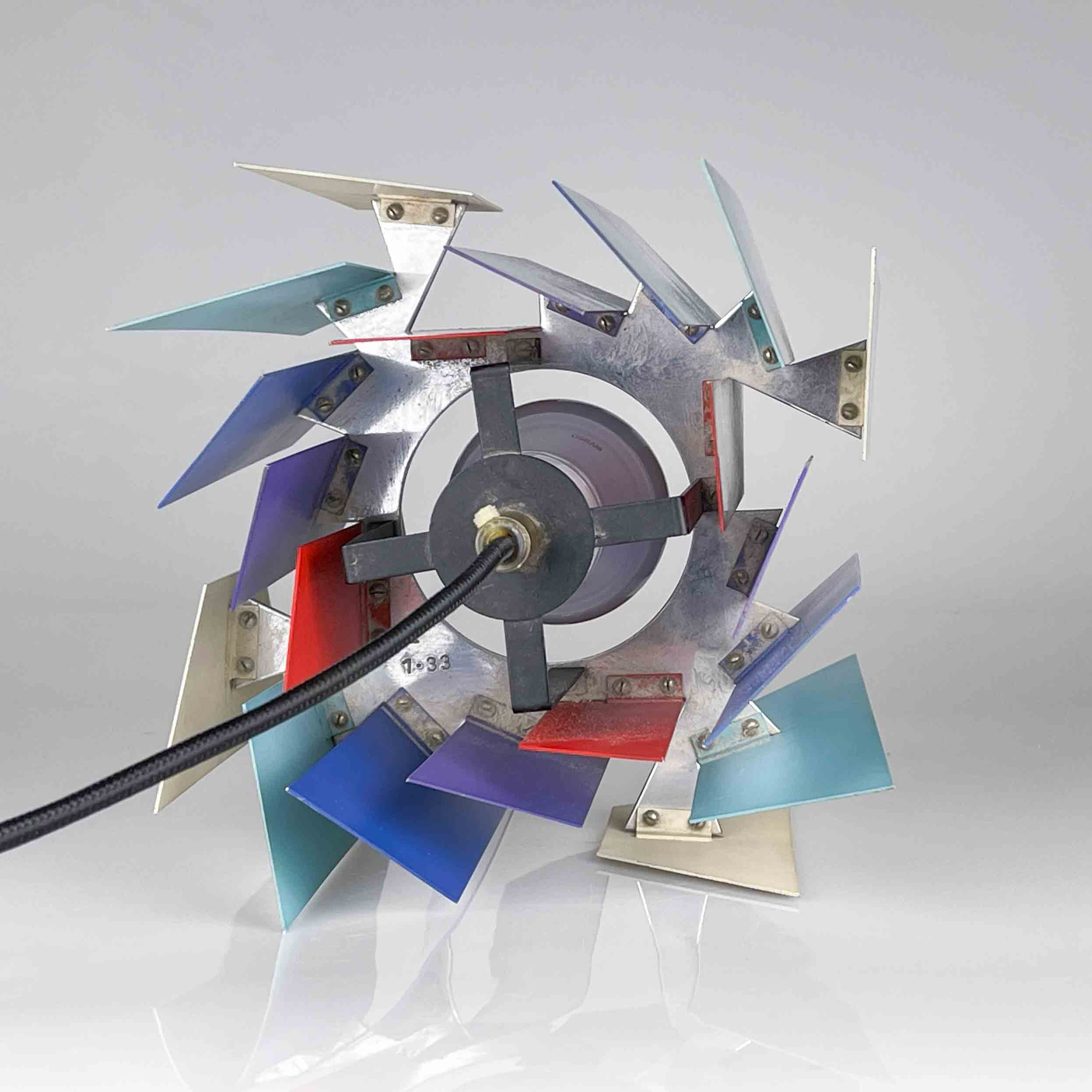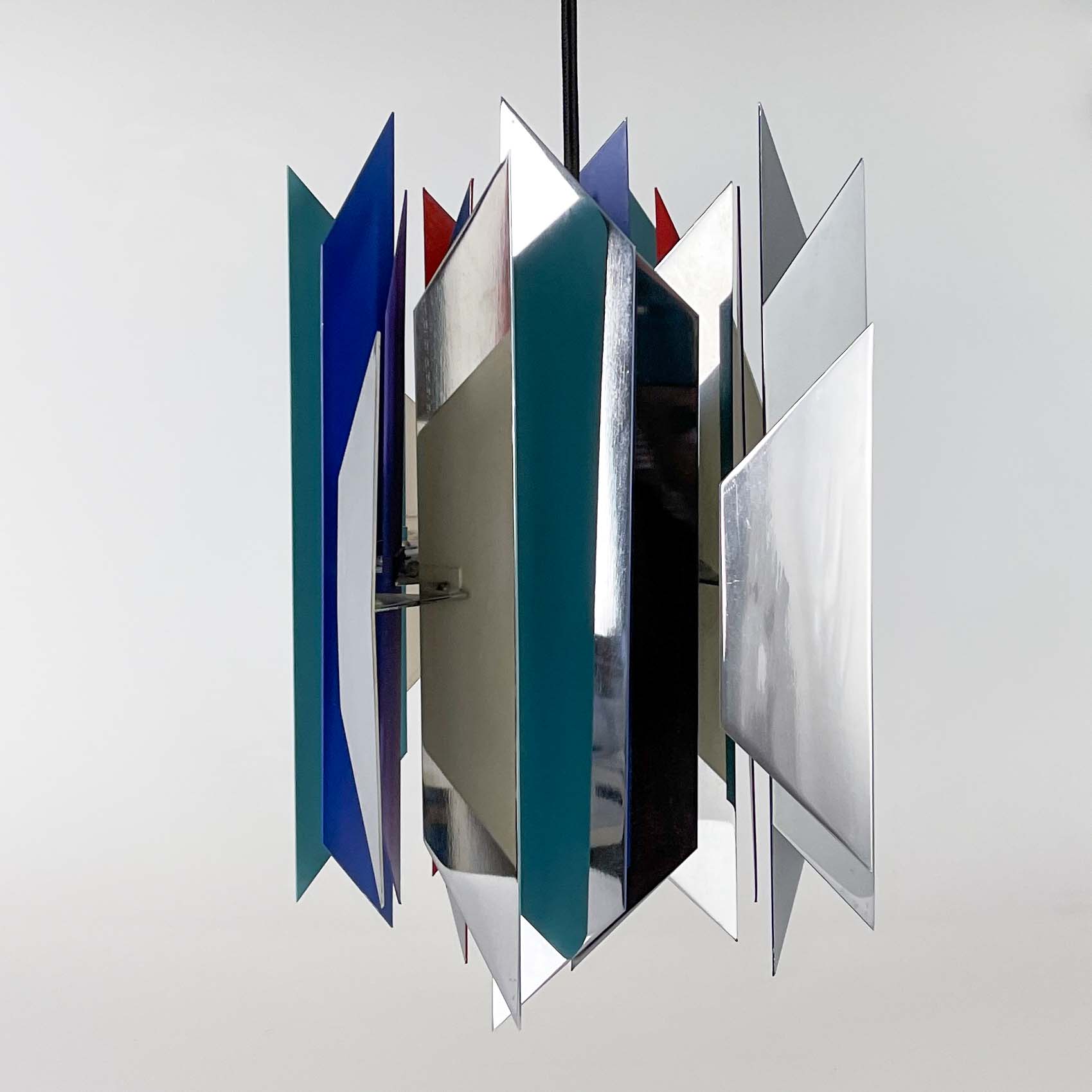 Simon P. Henningsen - Vintage "Divan II" pendant - Lyfa, Denmark circa 1970
A chromed and lacquered steel pendant, model "Divan II". Designed in 1962 by Simon Henningsen and executed by Lyfa, Denmark circa 1970.
This light was designed for the "Divan II" restaurant that stood on a beautiful location in the Tivoli amusement park in Copenhagen between 1962 and 2011 when it unfortunately closed.
The lamp consists of 20 trapezium shaped metal shades that are chromed on the outside and lacquered on the inside. The colours used are red, purple, blue, aqua and cream (inside to outside).
The shades are angled in such a way that you cannot be blinded by the bulbe and the same time the different colours are reflected by chromed side of the shades.
This pendant is a vintage example in a very good original condition. Our estimation is that it is probably produced circa 1970.
Price including VAT
About Simon P. Henningsen
Simon Poul Henningsen (1920 Gentofte – 1974 Copenhagen) was a Danish architect and designer.
Son of the famous Danish designer of lighting Poul Henningsen and his first wife Else Strøyberg, Simon Henningsen grew up in the heart of Danish cultural life.
Like his father Simon studied Architecture and like his father he did not finish his education. He worked together with his father on several designs for the Tivoli amusement park in Copenhagen, eventually following in his footsteps as the chief architect in 1948.
As he died at a young age, he was only 54 years old. He occupied himself with lighting designs only for about a decade. His first lamp Simon designed in 1954 and was dubbed the SH lamp, in the 1950's his lights had more organic forms compared the his designs from the 1960's.
His two most well known designs were the Divan II, designed for the Divan restaurant in Tivoli and the Casablanca / Kassablanka lamp. Both of these designs were made by Lyfa and were complex and expensive to produce because of the materials and craftmanship used.
Made by Lyfa, Denmark
Stamped: 1-33