Saara Hopea - A multicoloured enameled copper plate - 1960's or 1970's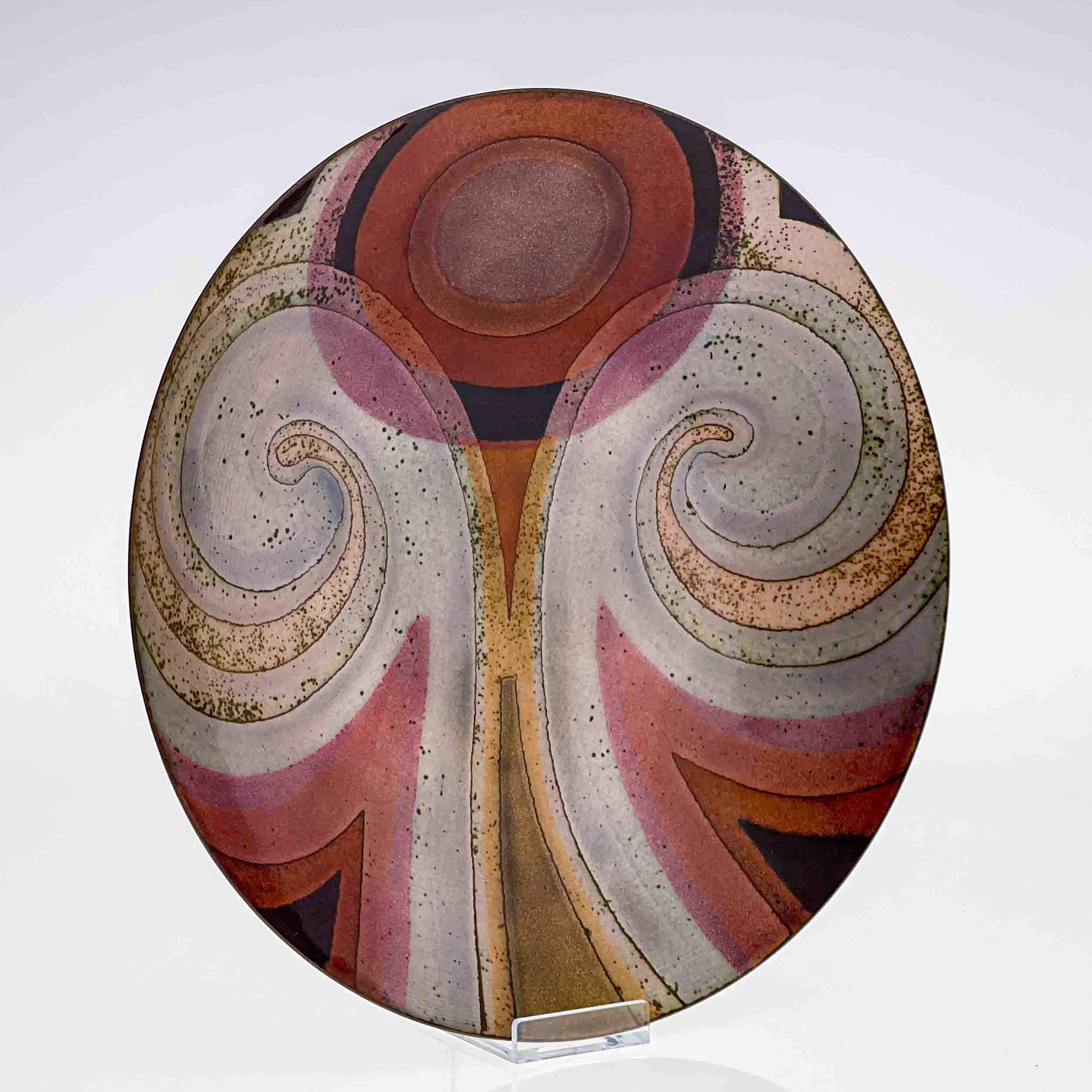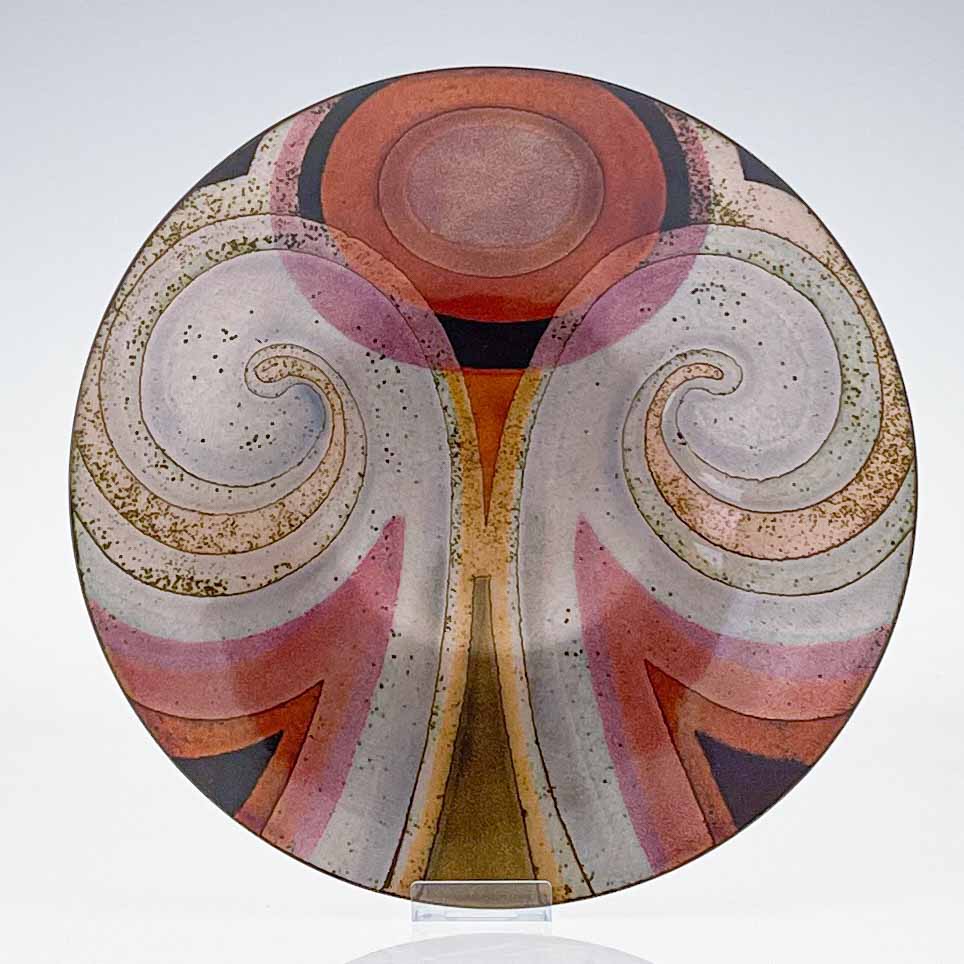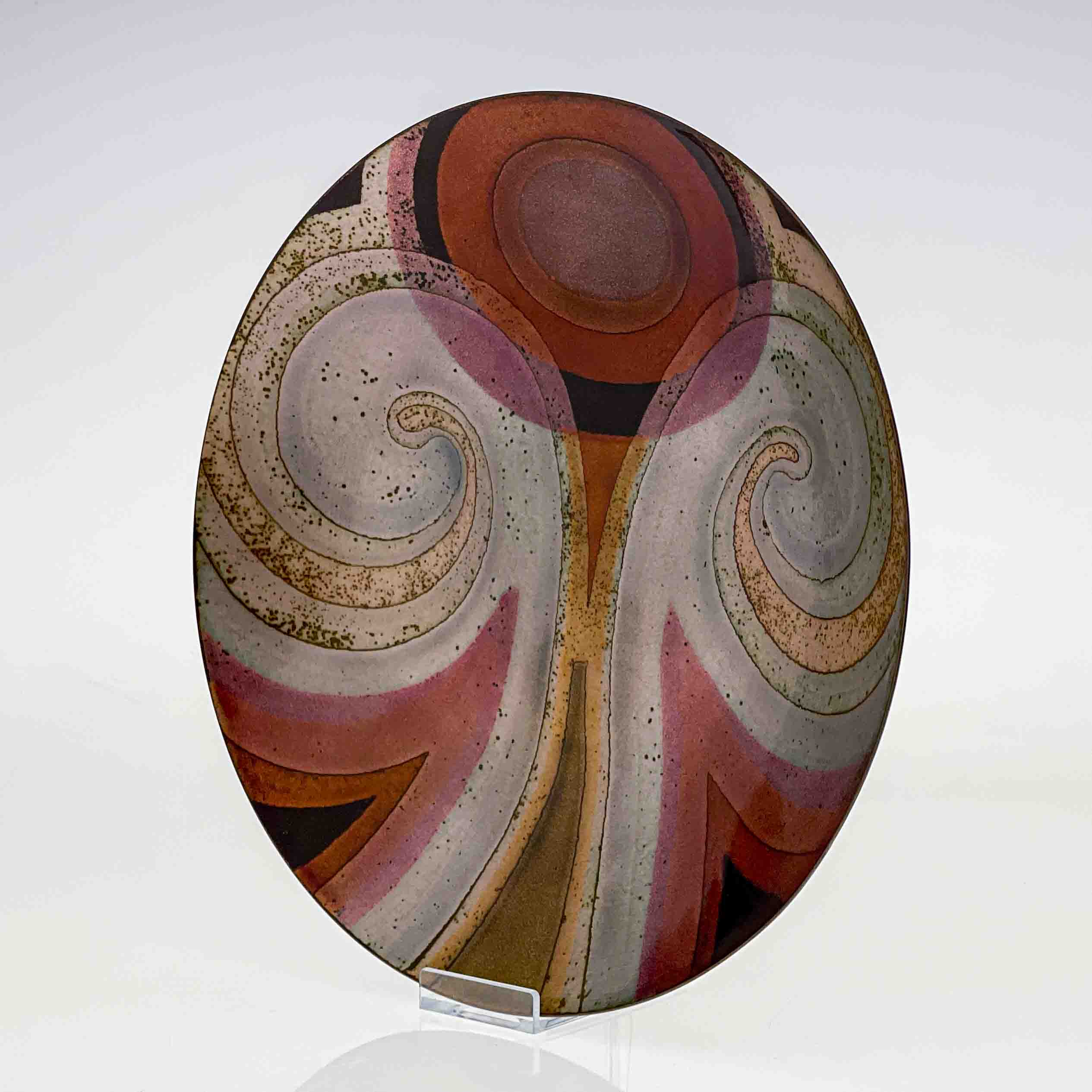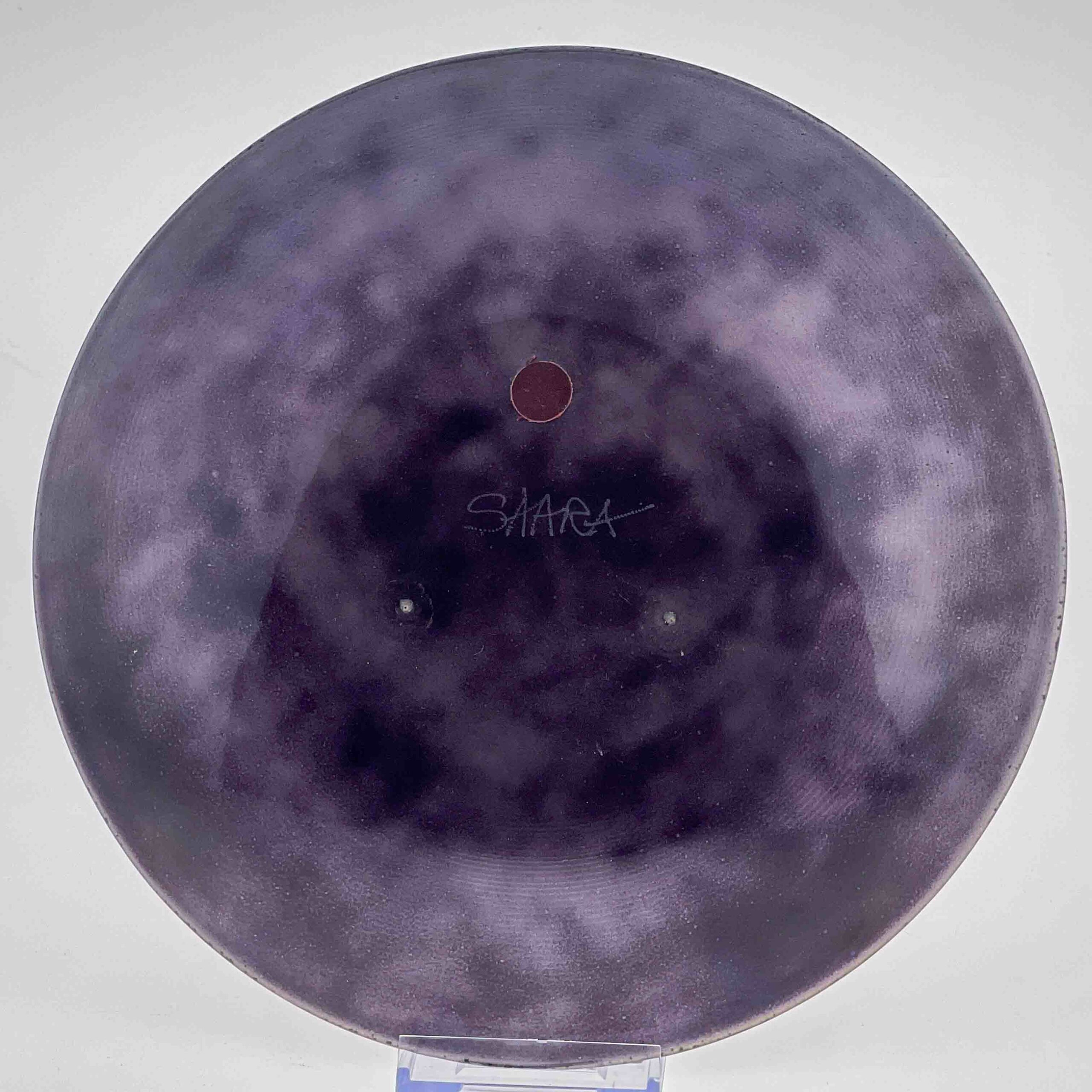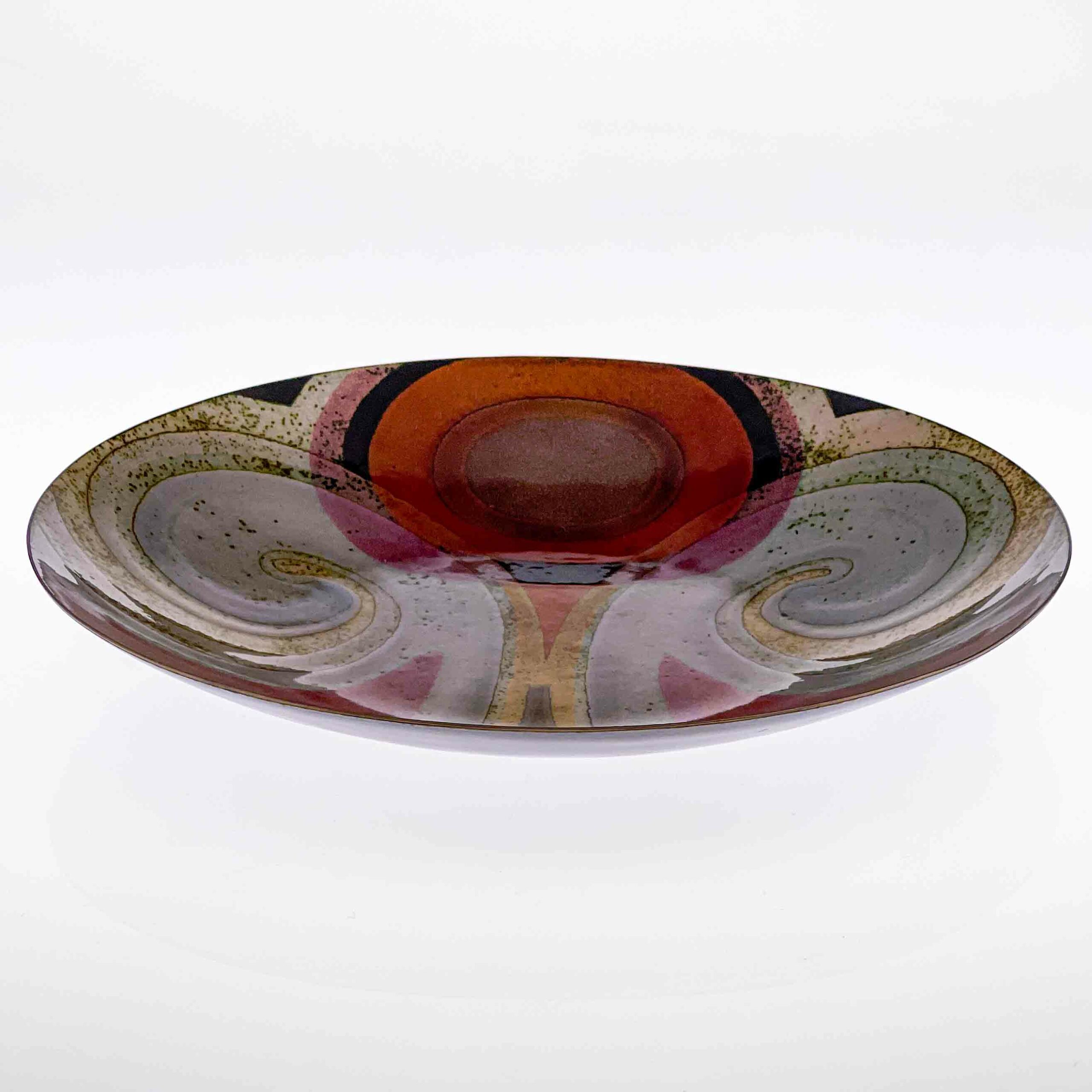 Saara Hopea - A multicoloured enameled copper plate - 1960's or 1970's
A multicoloured enameled copper plate, with spot textured areas. Handmade by Saara Hopea in her own workshop in the 1960's or 1970's. The plate is signed on the reverse by the artist in diamondpen: Saara.
Saara Hopea started making these copper enameled plates in 1960 when she lived in New York City. The enameling on copper she learned from her husband Oppi Untracht who taught enameling at the Brooklyn Museum Art school. In a very short time she mastered this craft and in the early 1960's several of her plates were bought by the Museum of Modern Art. The copper plates Saara Hopea used were hand lathe spun by Abram Bender in New York.
Saara's enamel work was interupted between 1963 and 1967 when she lived in India and Nepal. When she moved back to Finland she established a new workshop in Porvoo. She kept making these enameled plates by hand until 1980.
Price including VAT
About Saara Hopea
Saara Elisabet Hopea (Porvoo 1925 - Porvoo 1984), a prominent Finnish designer renowned for her innovative creations in art-glass, furniture, and jewelry, left an indelible mark on the world of design during her lifetime. Born in 1925 in the scenic town of Porvoo, situated in the southern region of Finland, Hopea's artistic prowess and unwavering dedication to her craft propelled her to international recognition.
The daughter of Ossian Hopea and Lempi Westerlund, who owned a reputable goldsmithing company, Hopea was exposed to the world of design from an early age. After completing her secondary education, she honed her skills at the Interior Design Department of the Central School of Art and Design, now known as the esteemed Aalto University of Art and Design.
In 1946, Hopea proudly graduated, armed with a wealth of knowledge and a burning passion for design. She embarked on her professional journey as an illustrator before joining the lighting factory of Taito Oy, a renowned establishment under the guidance of celebrated designer Paavo Tynell.
However, it was in the early 1950s that Saara Hopea found her true calling when she delved into the realm of glass design. With an innate talent and an insatiable curiosity, she joined the Nuutajärvi glass factory, where she had the privilege of working alongside the esteemed artistic director, Kaj Franck.
In 1959, tragedy struck as Hopea's father passed away, and she courageously took the helm of the family business, Ossian Hopea Oy. As the artistic director from 1959 to 1960 and later from 1967, she left an indelible mark on the company's direction and was responsible for numerous iconic jewelry designs.
Her creative journey took an unexpected turn in 1960 when she married Oppi Untracht, an accomplished American goldsmith, photographer, and writer. Together, they embarked on an adventurous life that led them to reside in New York City, Nepal, and India, before eventually settling in Porvoo in 1967.
Hopea's exceptional designs earned her widespread acclaim and accolades. Her glass creations were honored with silver medals at the esteemed Milan Triennials in both 1954 and 1957, showcasing her mastery of the craft on an international stage. She also received notable recognition closer to home, including the prestigious Porvoo City Culture Prize in 1981 and the State Arts and Crafts Prize in 1982.
Today, Saara Hopea's impact resonates globally, with her works showcased in renowned institutions. The British Museum in London boasts an impressive collection of 28 of her pieces, while the Museum of Modern Art (MoMA) in New York proudly displays 11 of her distinctive creations.
Although she left this world in 1984, Hopea's artistic legacy continues to inspire and captivate design enthusiasts. Her retrospective exhibition at the Museum of Arts and Crafts in Helsinki in 1987 served as a testament to her enduring influence, ensuring her innovative designs remain cherished and celebrated for generations to come.
Marked in diamondpen underneath the base: