Nils Thorsson - Two vases and two dishes, Baca Series - Royal Copenhagen, Denmark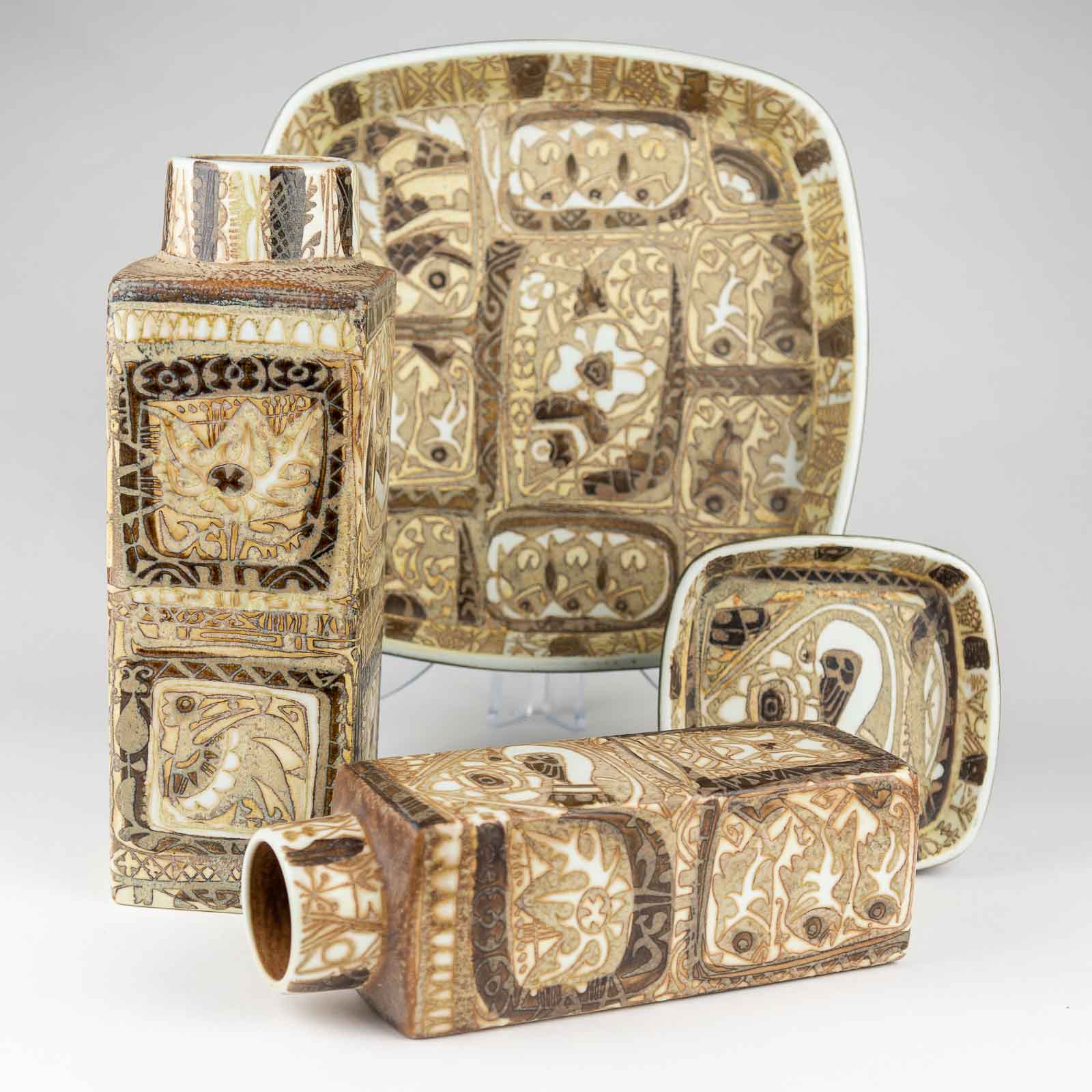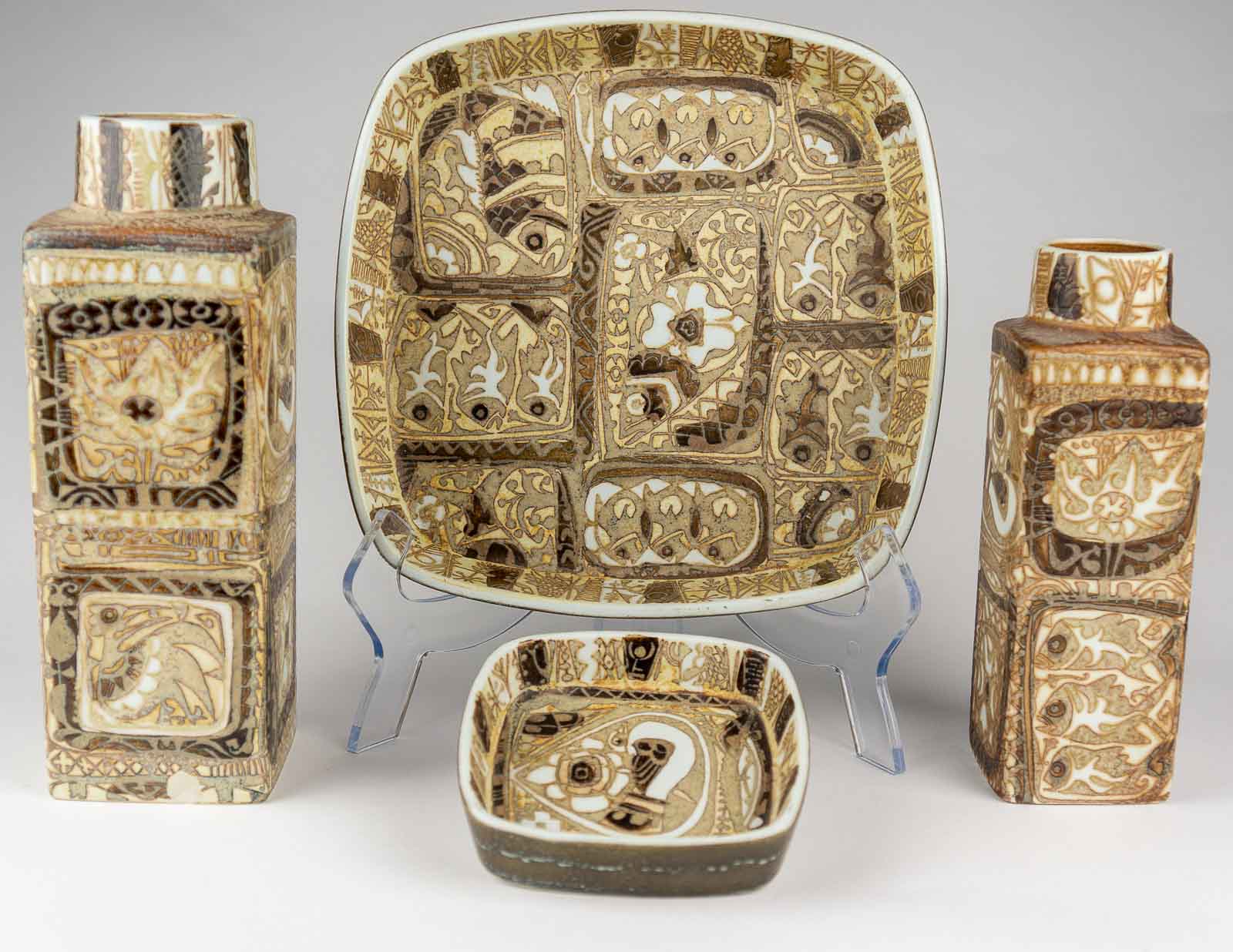 Artist
Nils Thorsson for Royal Copenhagen.  The design group led by Nils Thorsson were responsible for the hugely popular "Tenara" and "Baca" earthenware series produced by Aluminia and Royal Copenhagen between 1962 and 1984.
There were 10 décor designers who each had their own monogram stamped underneath each piece. In the Baca series these monograms were placed within a circle hence the name Baca (Baca translates into round fruit / berry from Latin).
Most of the form were designed by Nils Thorsson and a special glazing technique was developed by him so every piece turned out slightly different, giving a handmade appearance.
Description
Two dishes (models 2884 & 2882) and two vases (model 3455 & 3259) from the "Baca" Fajance series Royal Copenhagen.
Décor (no 719) designed by Nils Thorsson, depicting abstracted flowers and animals in different shades of brown and sand.
Price including VAT:

Sold
Royal Copenhagen, Denmark 1963-1979