Maurice Estève - Bank Street, 1967 - Lithograph on Arches paper, professionally framed, museum-glass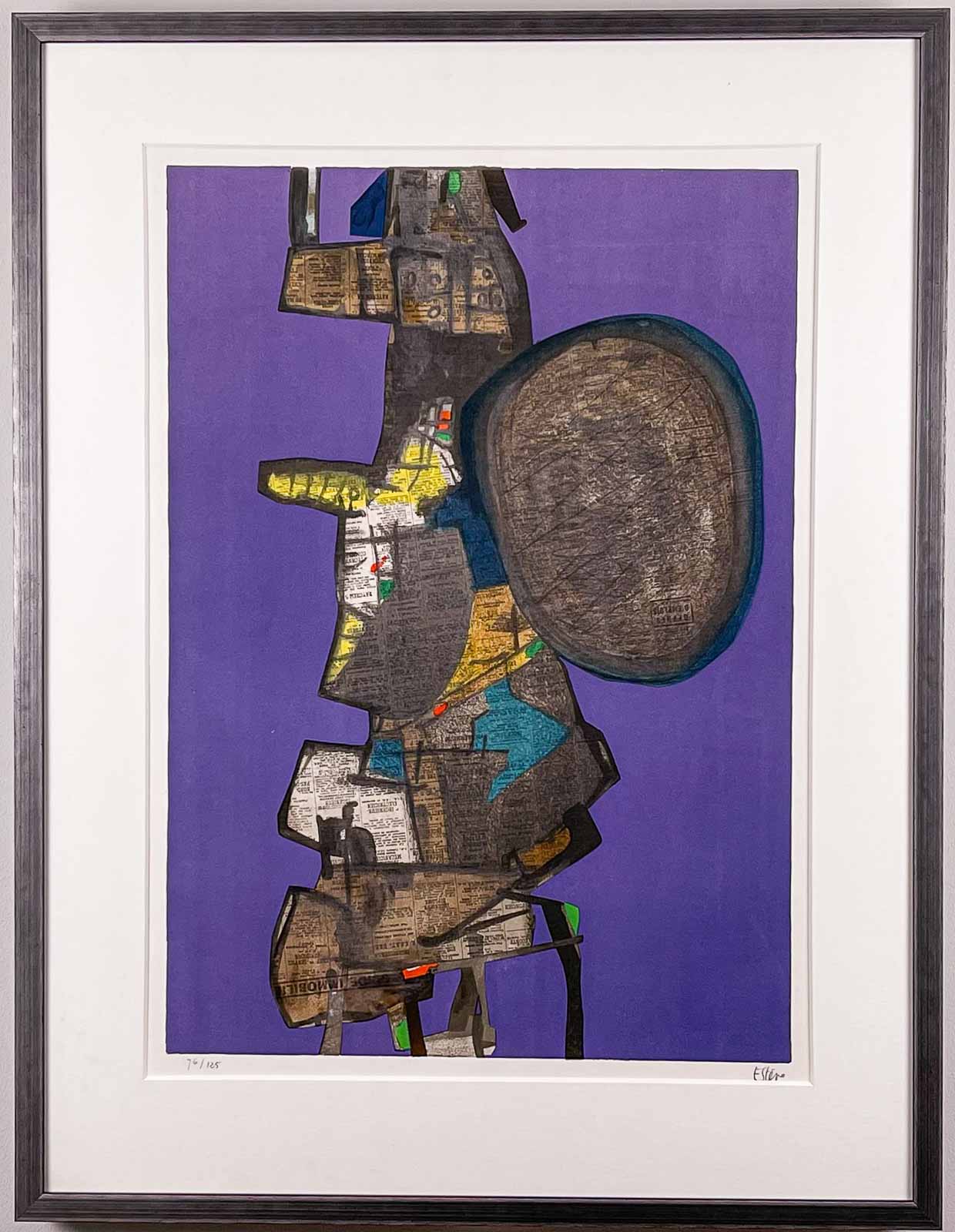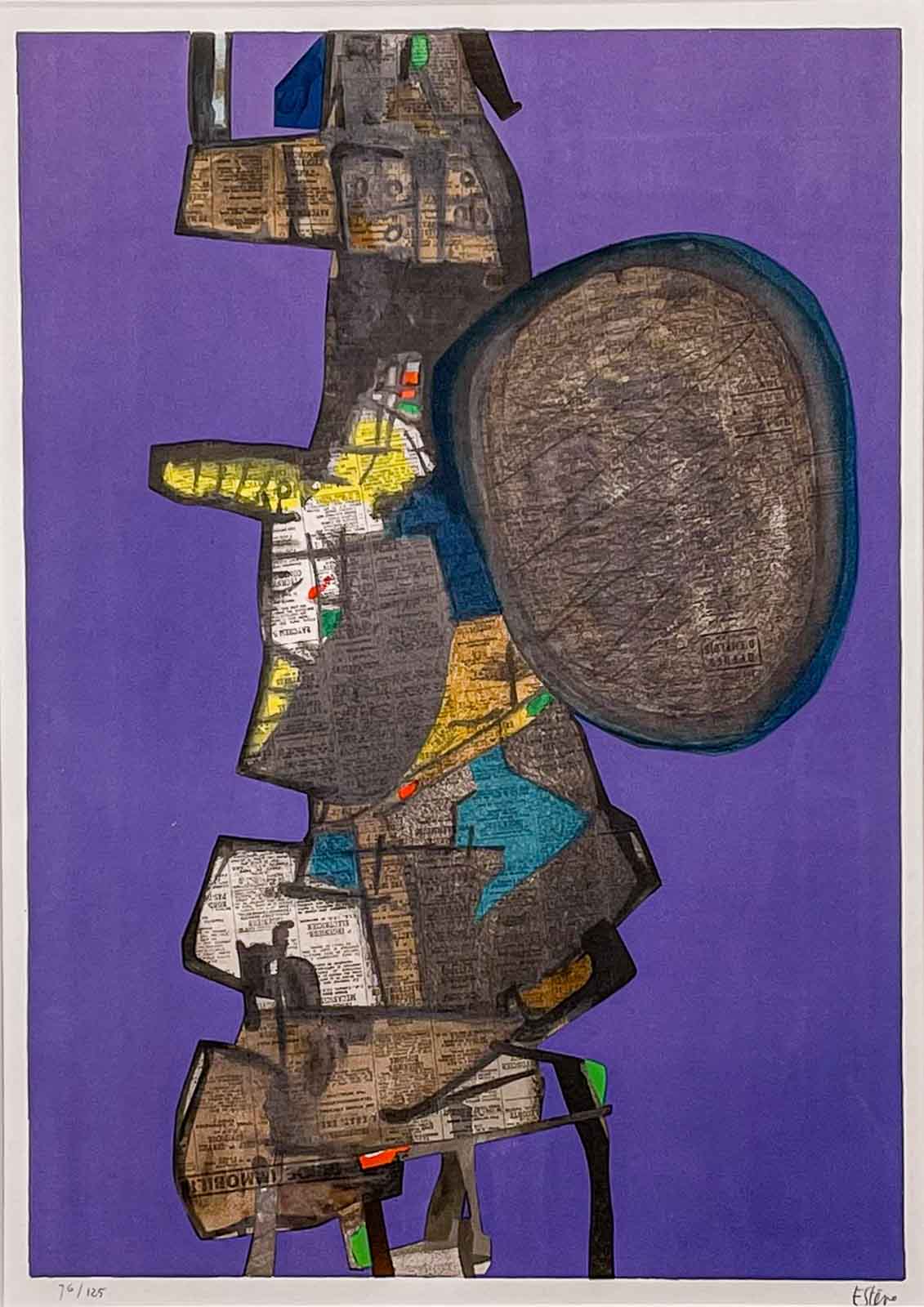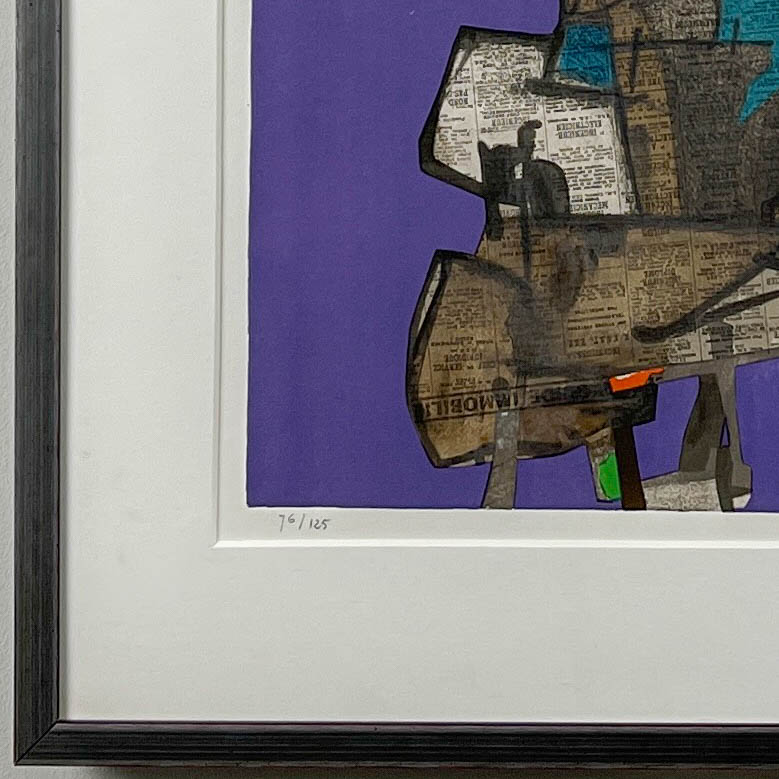 Maurice Estève - Bank Street, 1967 - Lithograph on Arches paper, professionally framed, museum-glass
"Bank Street", 1967. Colour lithograph on Arches paper. Signed and numbered (76/125) by the artist in pencil. This print is part of an edition of 140 (125 + XV EA), published by Atelier Mourlot Ltd (New York) and printed by Mourlot in Paris.
Atelier Mourlot in New York, located at 115 bank Street in 1967 chose this work to be depicted on the exibition poster.
This work has been professionally framed in a black lacquered wooden frame with silver line facing and museum-glass to minimize reflections.
Price including VAT
About Maurice Estève
Maurice Estève (1904 Culan - 2001 Culan) was a largely self-taught French painter.
Born in the small town Culan in the Val de Loire, he moved to Paris with his parents in 1913, where he began his education as an artist. He attended the free studio of the Académie Colarossi in 1924 and developed a style inspired by the French Cubist painters Georges Braque and Fernand Léger.
He held his first solo exibition in 1930 at the Galery Yvangot in Paris. In the 1940's Estève slowly evolved is style into complete abstraction with tight-knit interlocking shapes in rich, bold colors.
Maurice Estève took part in the Venice Biennale in 1954. His works have established themselves in many well-known museums and collections around the world, like MoMa, San Fransico Museum of Modern Art, Kimbell Art Museum and the Art Institute of Chicago.
Signed and numbered by the artist in pencil.