Lino Sabattini – Salad Serving Set - Sabattini Argenteria, Italy circa 1980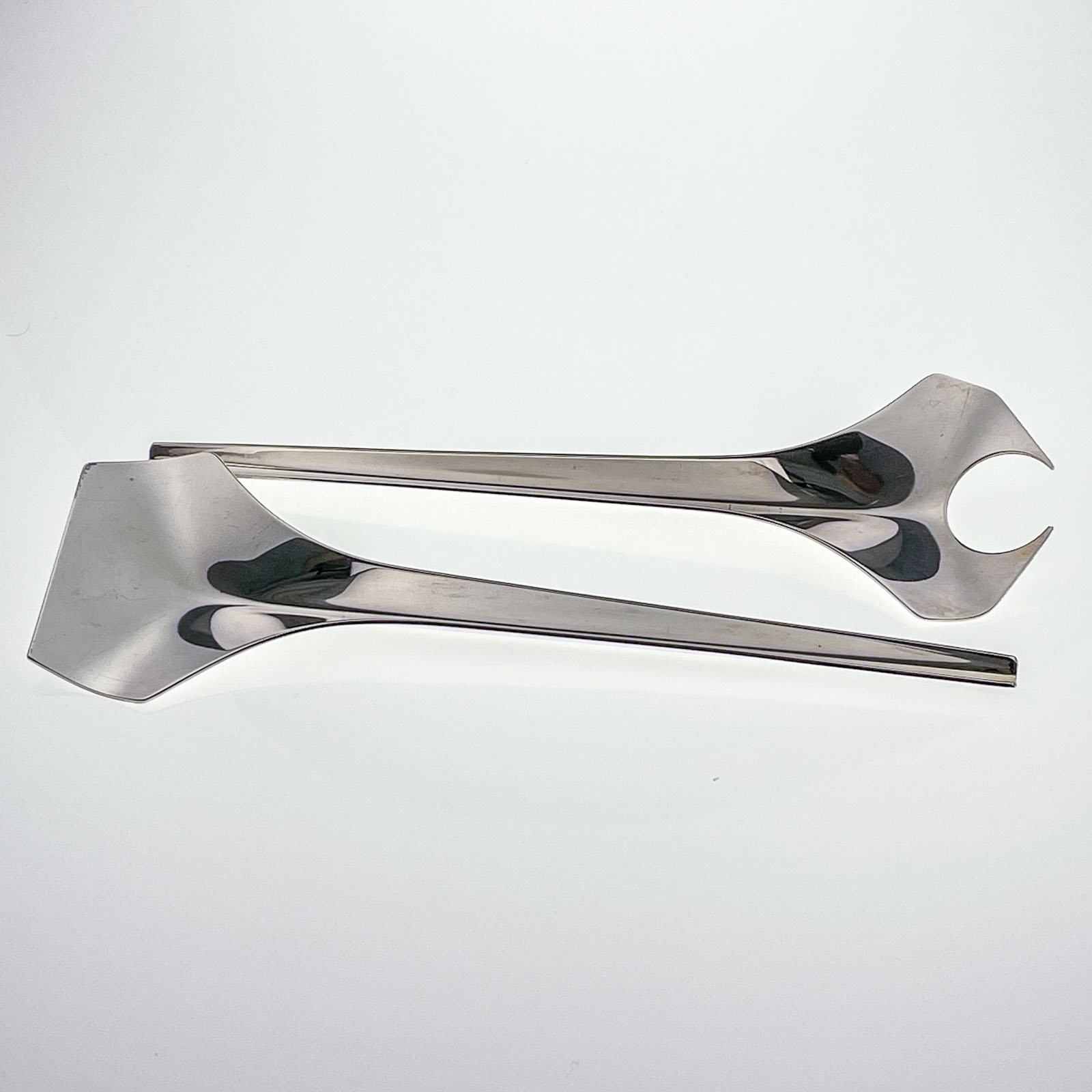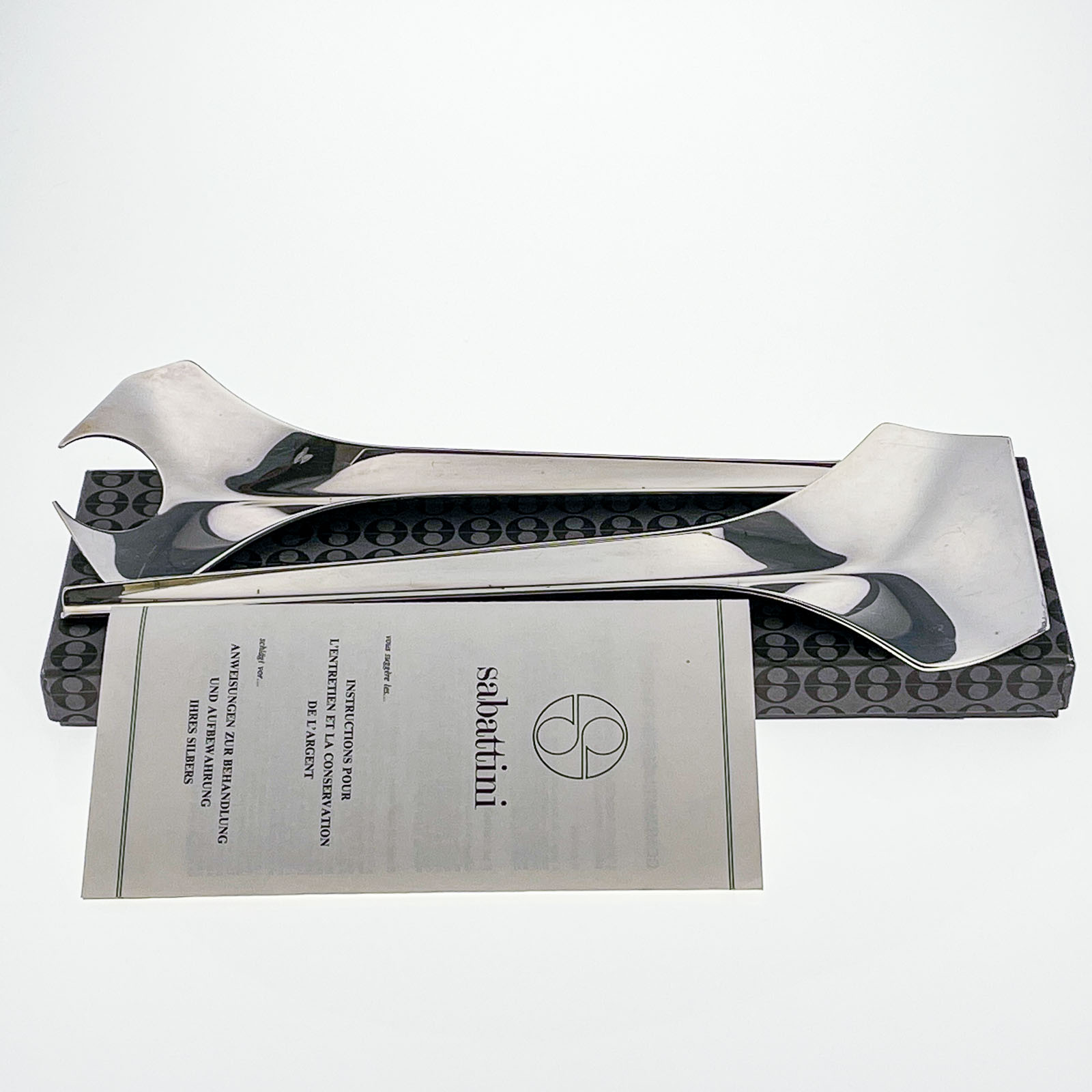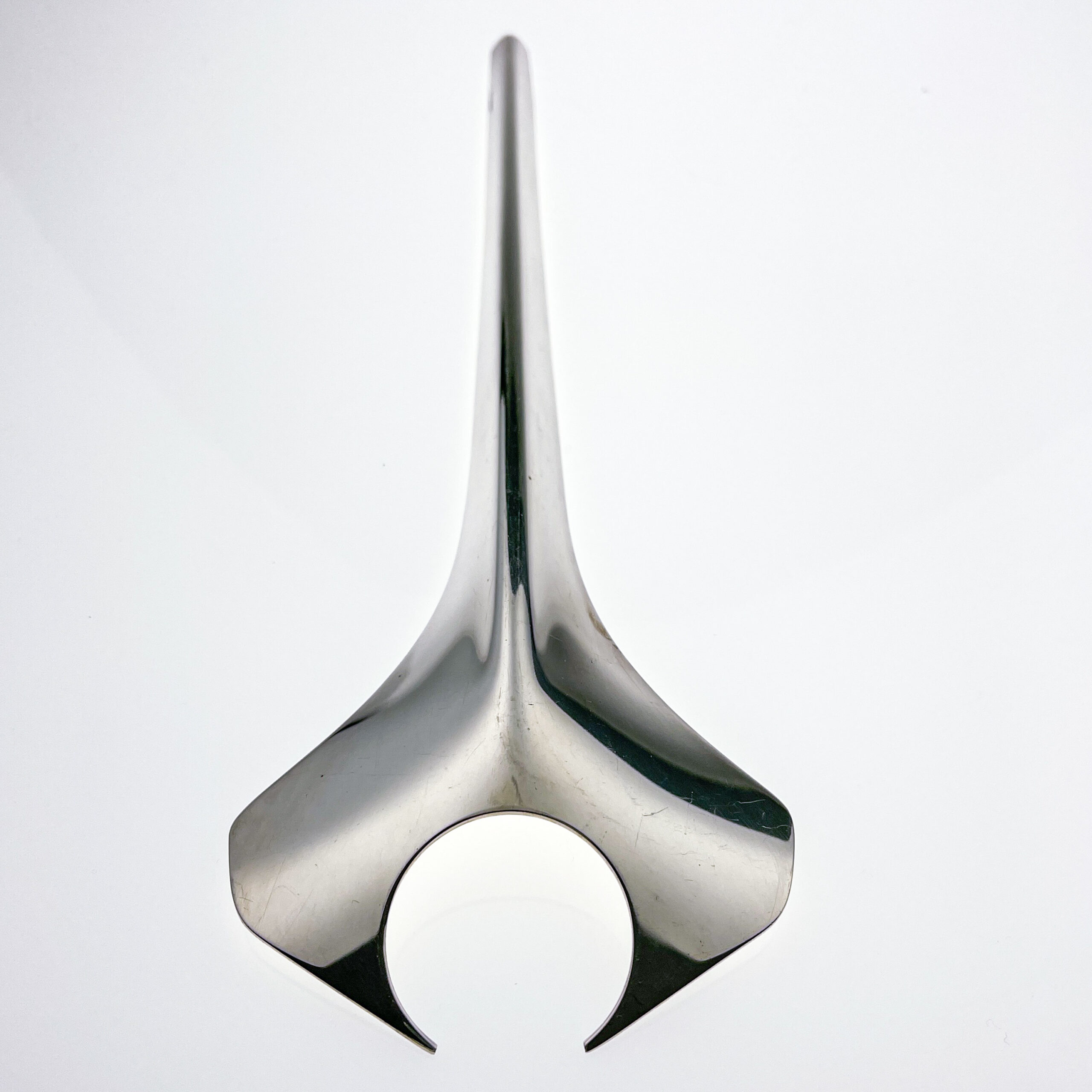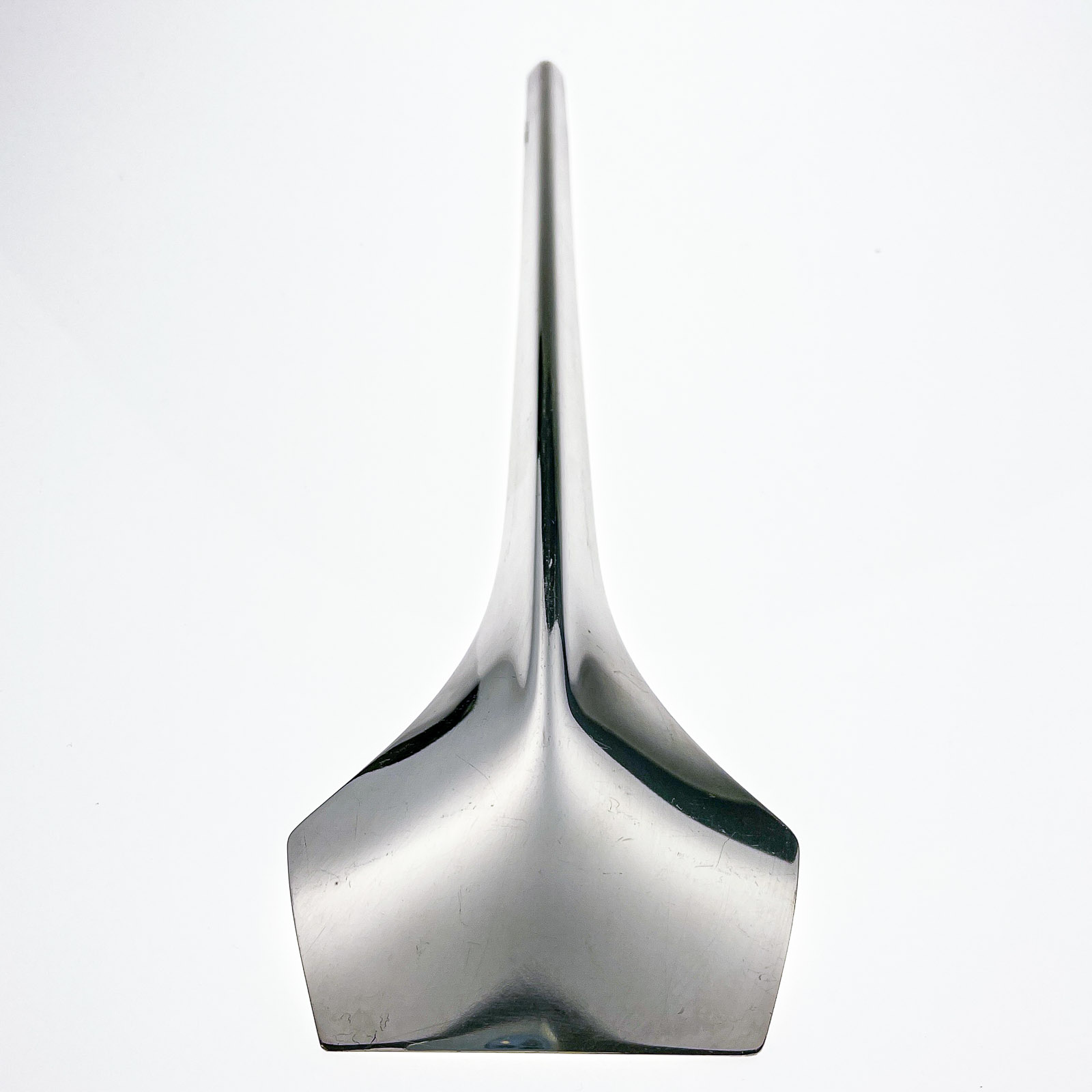 Lino Sabattini - Salad Serving Set - Sabattini Argenteria, Italy circa 1980
A two-piece salad serving set, designed by Lino Sabattini circa 1965 right after he established his own designstudio - Sabattini Argenteria - in Bregnano Italy.
The set was most likely produced in the 1980's and has had one previous owner who rarely used it. It is therefore in very good vintage condition and comes with the original packaging and original documentation.
The heavy weight set (circa 458 grams), was made of silver plated brass and is marked on the stem "Sabattini Italy"". It's a very sought after design due to the limited numbers that were ever produced.
Price including VAT
About Lino Sabattini
Lino Sabattini (1925 Corregio, Italy - 2016 Bregnano, Italy) was an Italian designer best known for his innovative designs of silver-plated candlesticks, vases and other household items. 
Lino Sabattini was born in 1925 close to Modena. He studied metalworking while working in a brass store as a teenager, and later learned pottery from a German artisan Rolando Hettner.
In the 1950's Sabattini worked in Paris and Milan for the Christofle company and eventually founded his own company, Argenteria Sabattini, in 1964.
Sabattini worked in the same spirit as his friend and mentor, the architect Gio Ponti and was interested in fusing neoclassicism with modernist and minimalist aesthetics.
Today, his works are included in the collections of The Museum of Modern Art in New York, the Dallas Museum of Art, the Victoria and Albert Museum in London, and the Philadelphia Museum of Art, among others.
Marked Sabattini Italy