Liisa Hallamaa Larsen - Unique glazed stoneware bowl - Arabia, Finland ca. 1960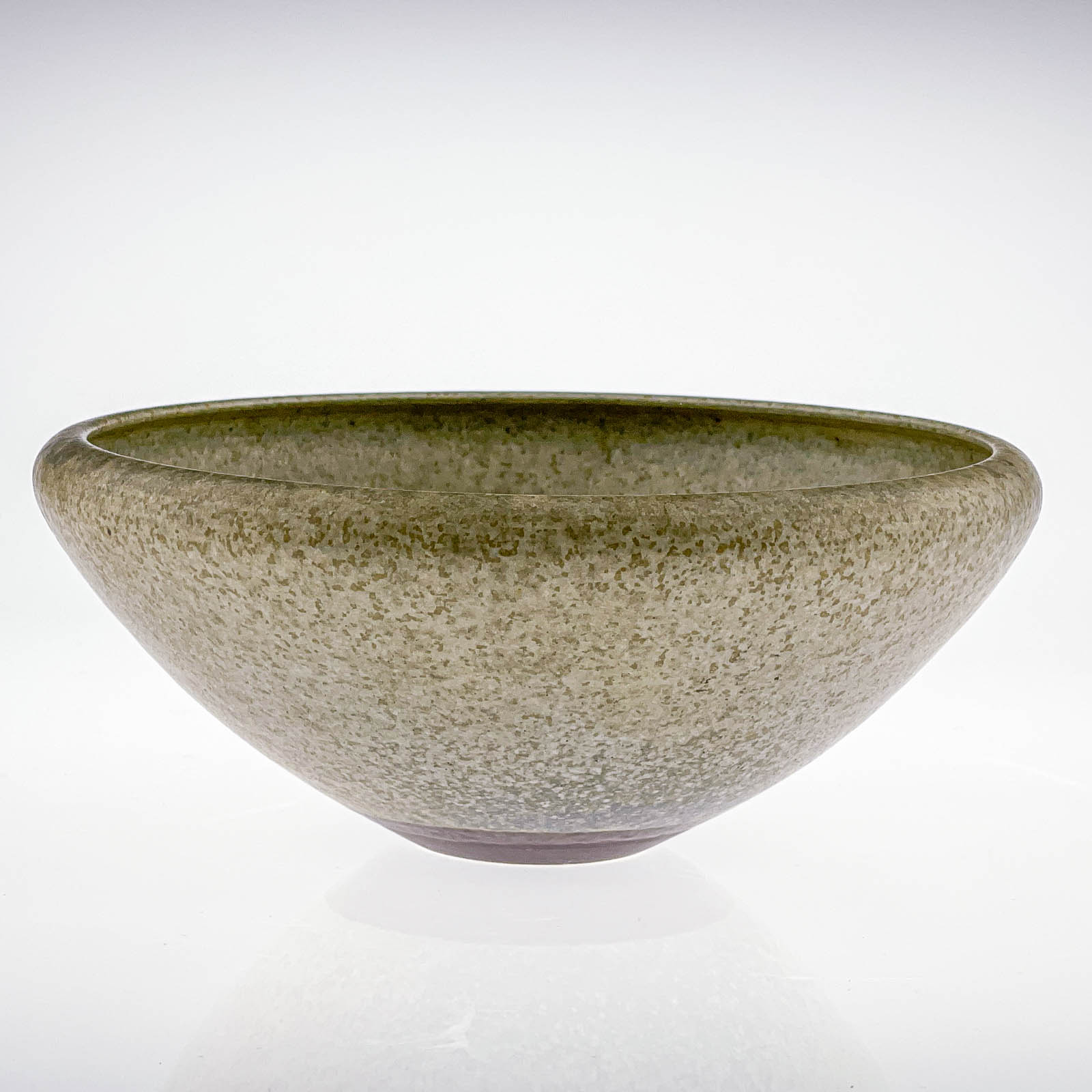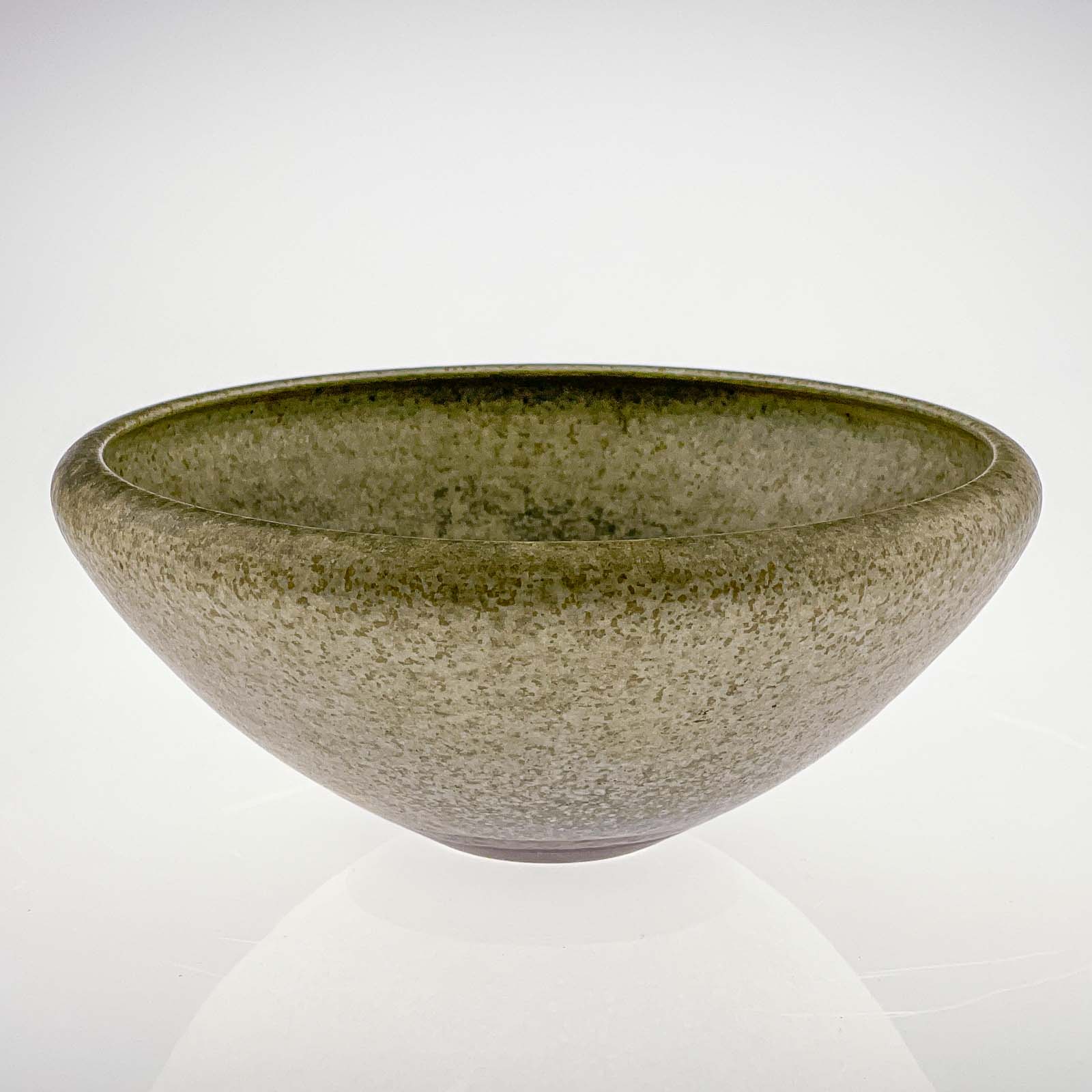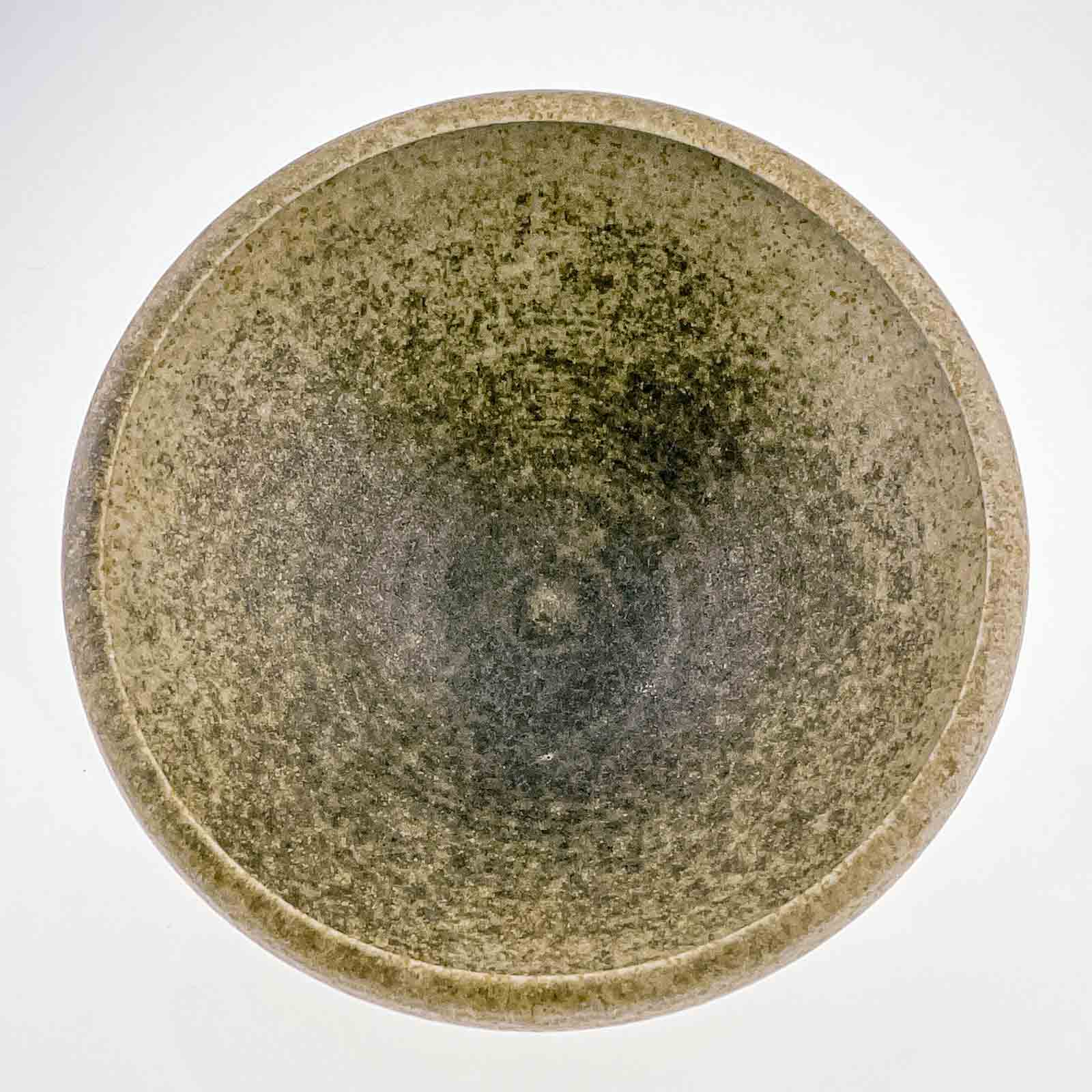 Liisa Hallamaa Larsen - Unique glazed stoneware bowl - Arabia Finland ca. 1960
A wheel-turned Unique stoneware bowl, glazed in a speckled grey green glaze. The base darkbrown, underneath incised LL (Liissa Larsen) and Arabia. This piece was handmade, most likely in the late 1950's or early 1960's.
Price including VAT: Sold
About Liisa Hallamaa Larsen
Liisa Hallamaa Larsen (1925 Helsinki - 2008 Perniö) was a Finnish Ceramic artist. Hallamaa graduated in 1949 from the ceramics department of the Central School of Art & Industry (now part of the Aalto University).
She started working for Arabia as a student as early as 1945, where she painted floral designs and made small ceramic dolls, designed by Anna-Liisa Eriksson.
After graduation she was employed as an artist at Arabia's art department until 1971. She both designed and made wheeled-turned one off pieces of Chamotte and stoneware. She applied her own glazes, of which oxblood glaze and various celadon greens were the most common.
In 1974 she founded Alamaan Ceramics in Mikkeli. In the 1980's she moved to Perniö where she made mostly wall reliefs.
Hallamaa exibited extensively both in Finland and abroad and she received numerous awards for her work. Her work is in the collection of the Helsinki museum of applied arts, among other.
Arabia, Finland circa 1960