Klaus Staudt - "Haus für Rietveld" 2006 - polystyrol, lacquer, plexiglass, edition 5/5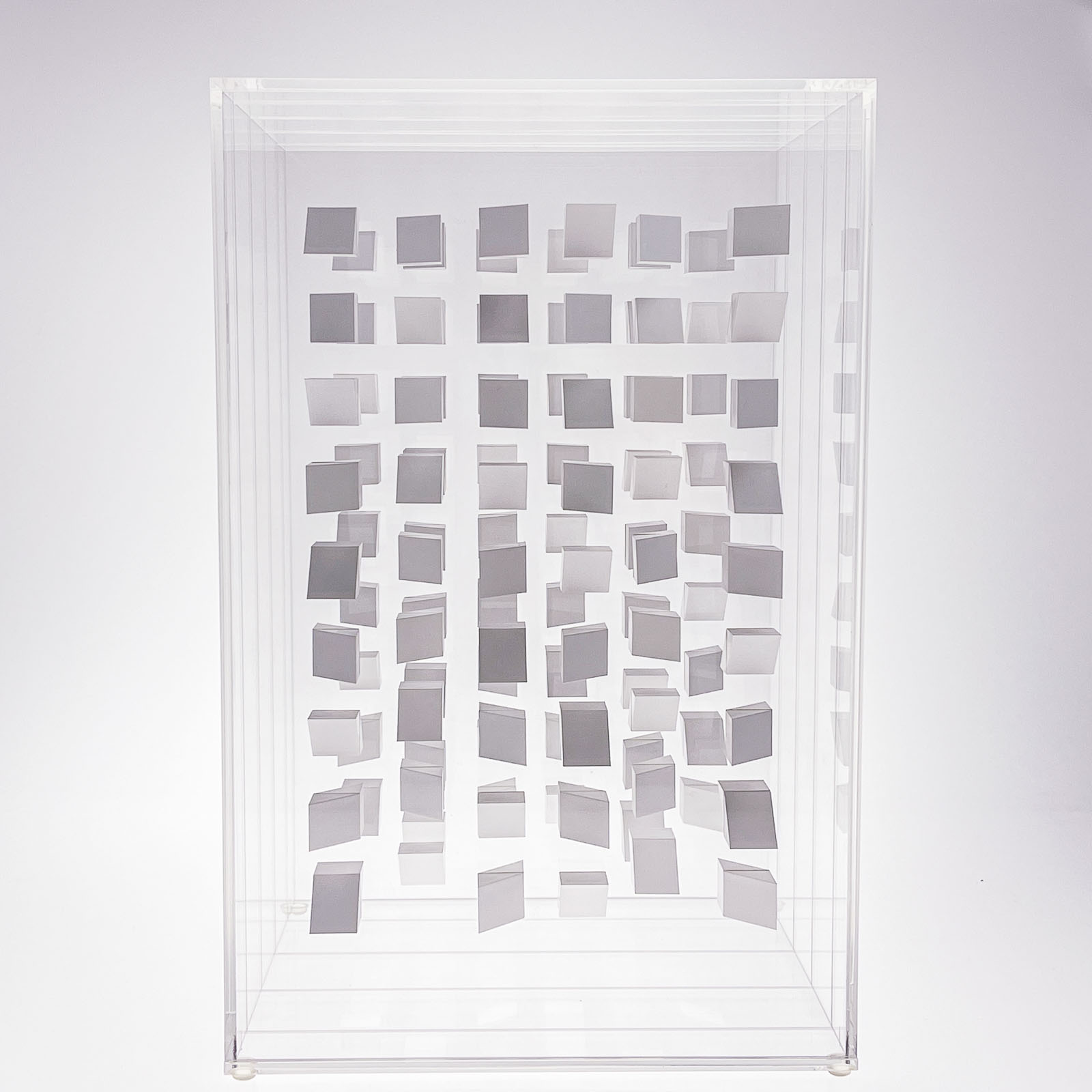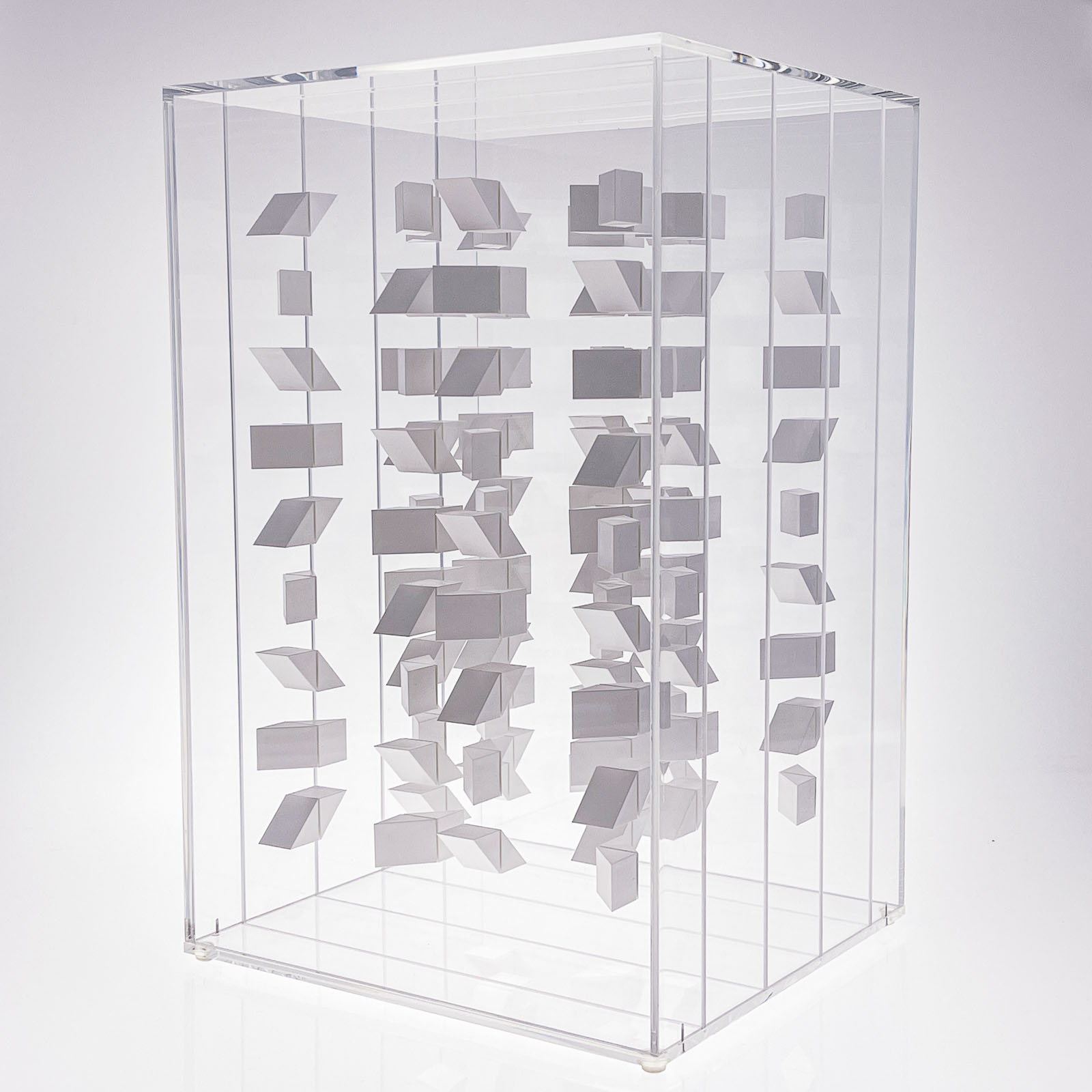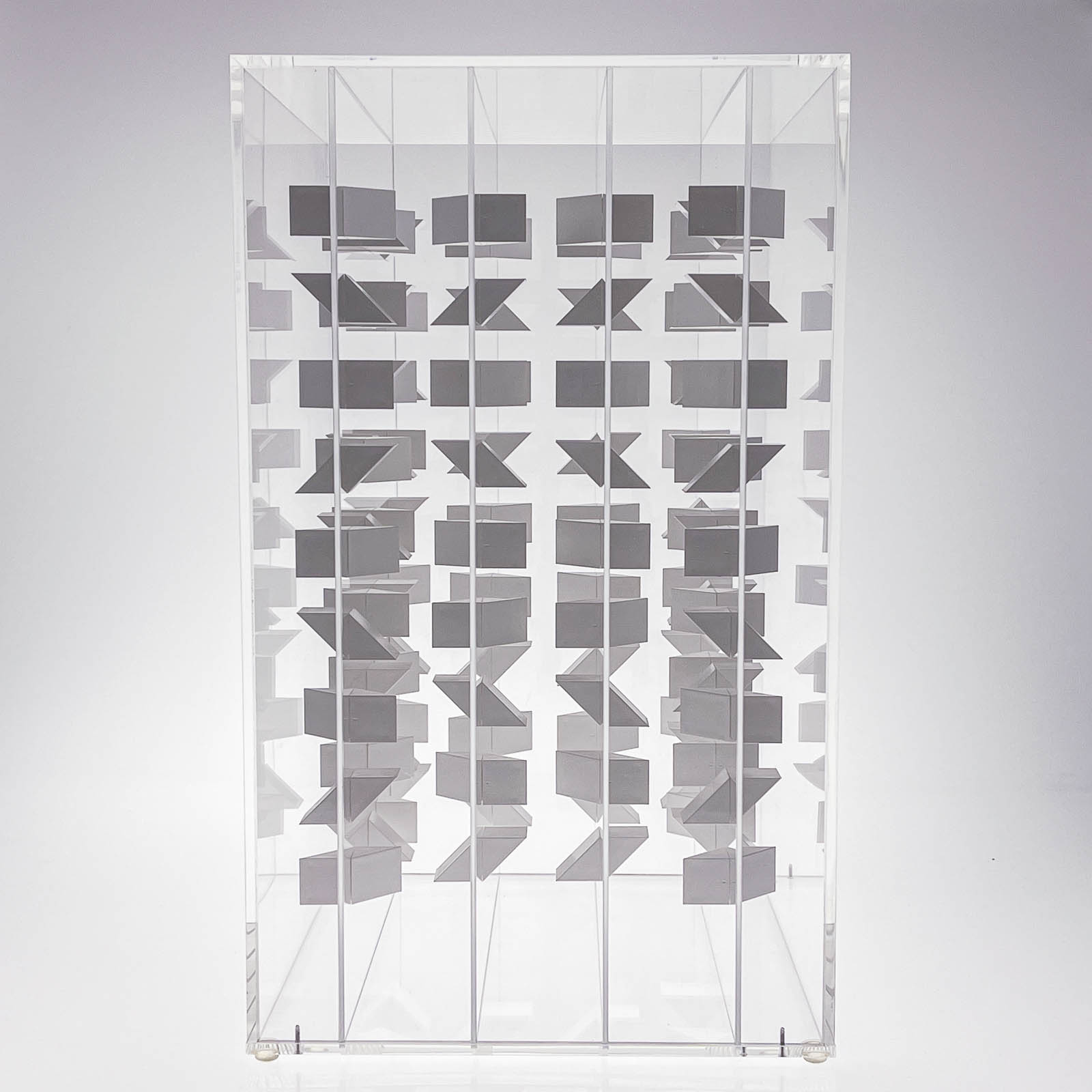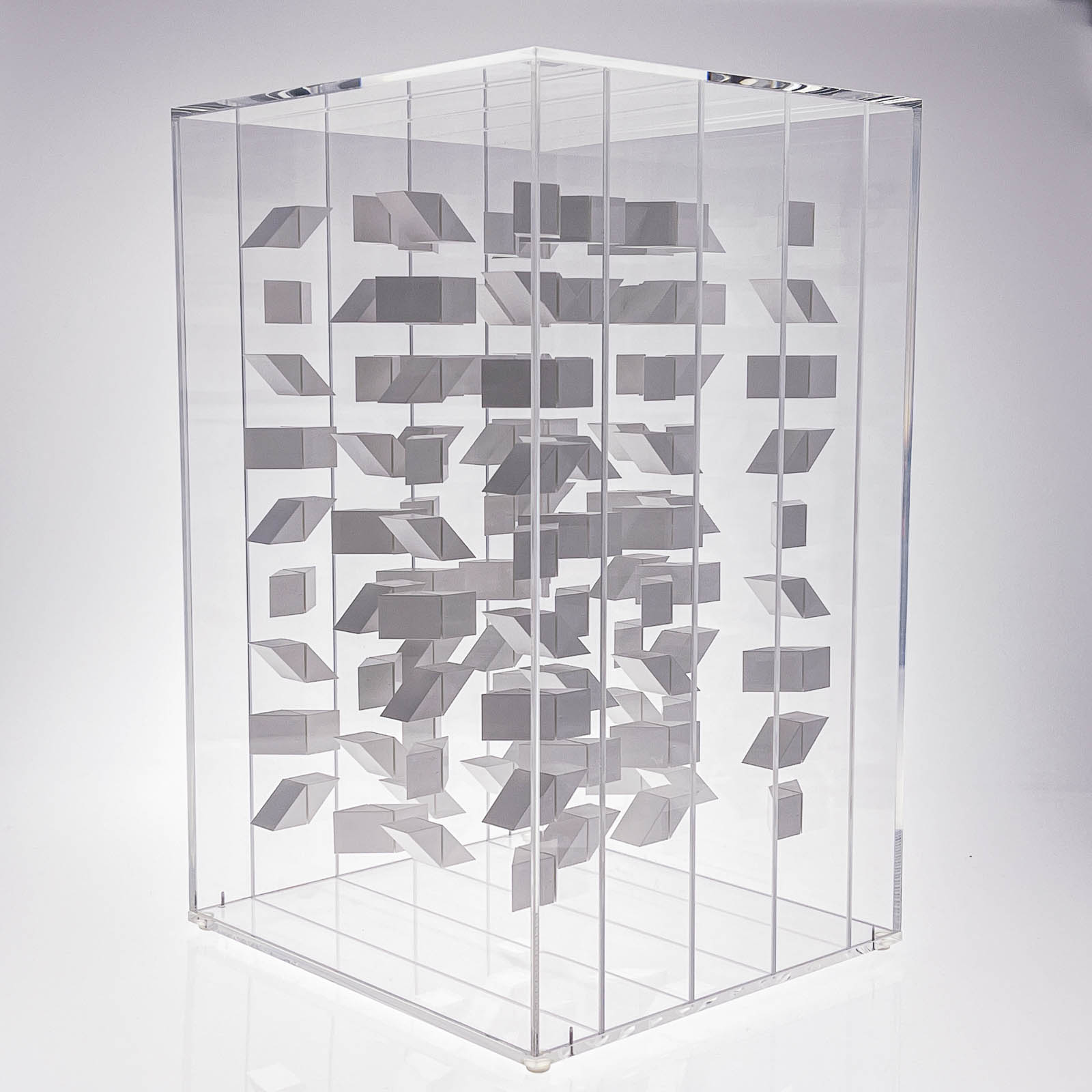 Klaus Staudt - "Haus für Rietveld" 2006 - polystyrol, lacquer, plexiglass, edition 5/5
A three-dimensional relief / sculpture in polystyrol, lacquer and plexiglass. Edition 5/5.
Signed, titled and dated by the artist in diamondpen on one of the internal plexiglass sheets.
Price including VAT: Upon Request
About Klaus Staudt
Klaus Staudt (1932 Otterndorf, Germany - ) is a contemporary German artist, known for his geometric reliefs. He lives and works in Frankfurt, Germany.
Staudt was born in 1932 in the northern German town of Otterndorf. Between 1954 and 1959 he studied medicine in Marburg and Munich. In 1957 he came into contact with Ernst Geitliger, a lecturer at the Akademie der Bildenden Künste in Munich, and in 1959 Staudt decided to study there.
In 1963 Staudt joined the international Avant Garde artist group Neue Tendenzen. A characteristic of this group was the pursuit of optical research into the surface, structure and the objects themselves.
From 1974 to 1994 Staudt was a professor at the Hochschule für Gestaltung in Offenbach am Main. At the same time, he was responsible for the conception and development of the collection of the Museum gegenstandsfreier Kunst.
Klaus Staudt is regarded as one of the most important representatives of Konstruktiv-Konkreter Kunst in Germany. In particular, the aesthetics of uniform grid structures was pioneered in his work.
His works are part of numerous international private, corporate and museum collections, such as the Daimler AG Collection, the Museum of Concrete Art, Ingolstadt, the Haus Konstruktiv, Zurich, and the Kunstmuseum Basel.
Signed, titled and dated in siamondpen by the artist.