Kaj Franck - Art Object KF 304 - Nuutajärvi-Notsjö, Finland circa 1967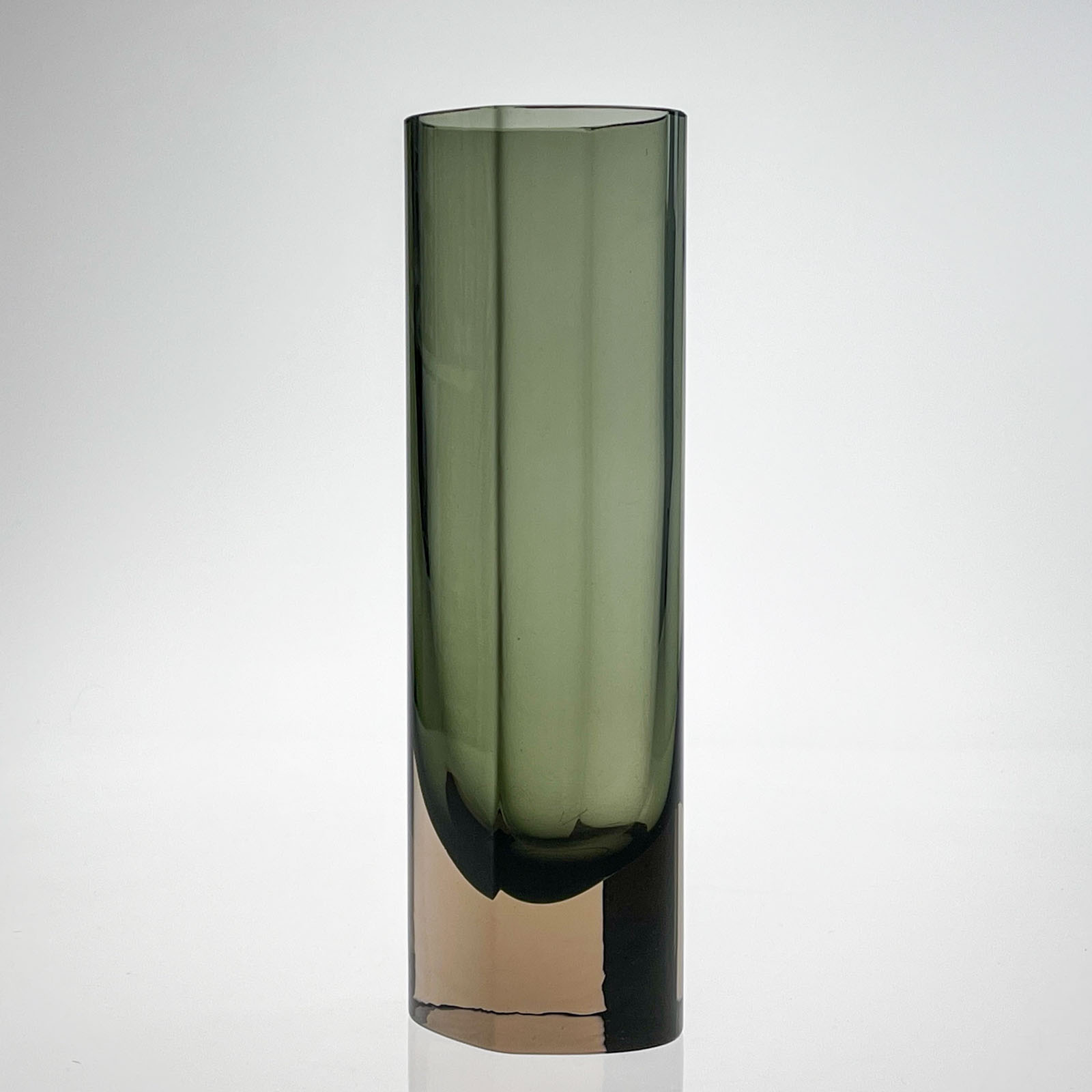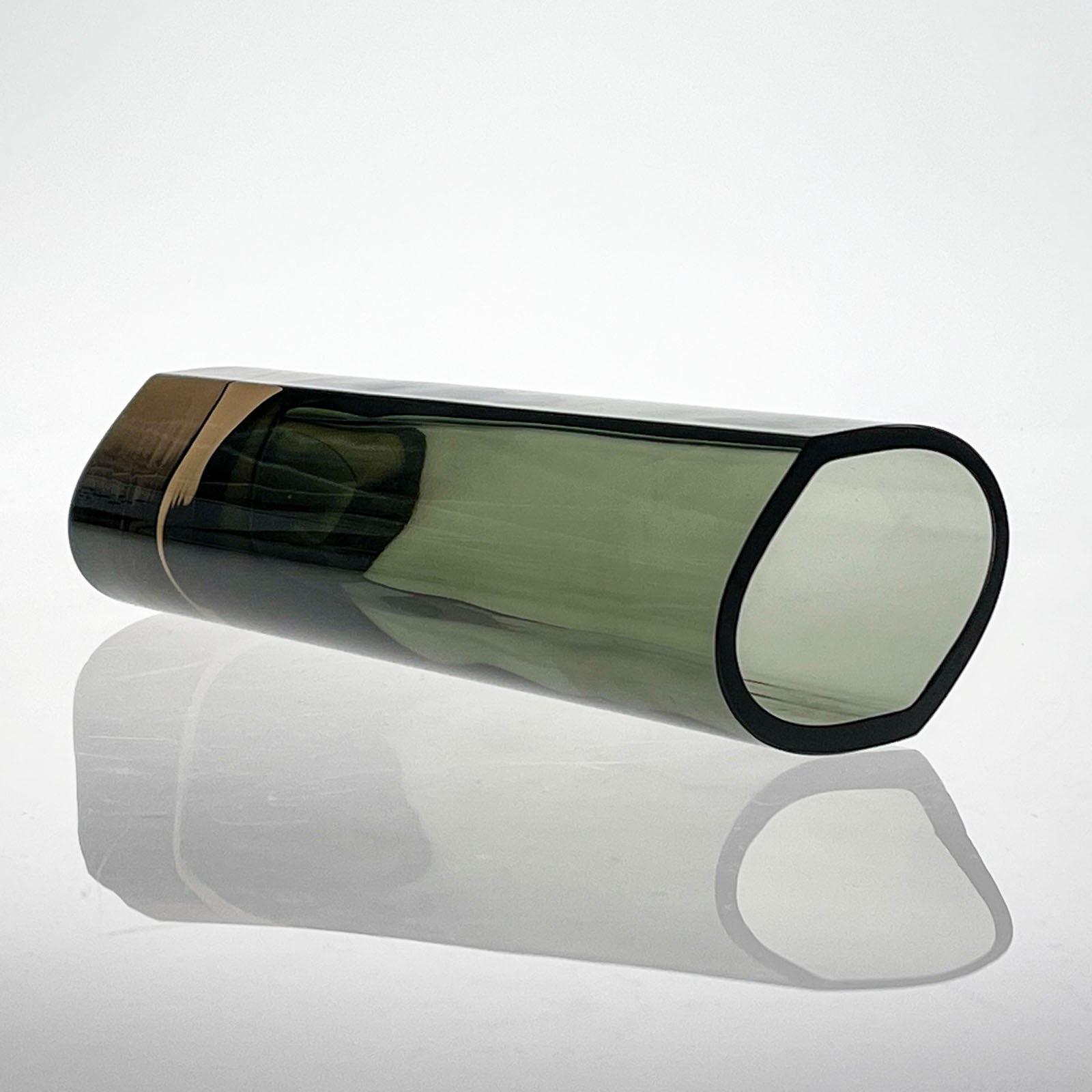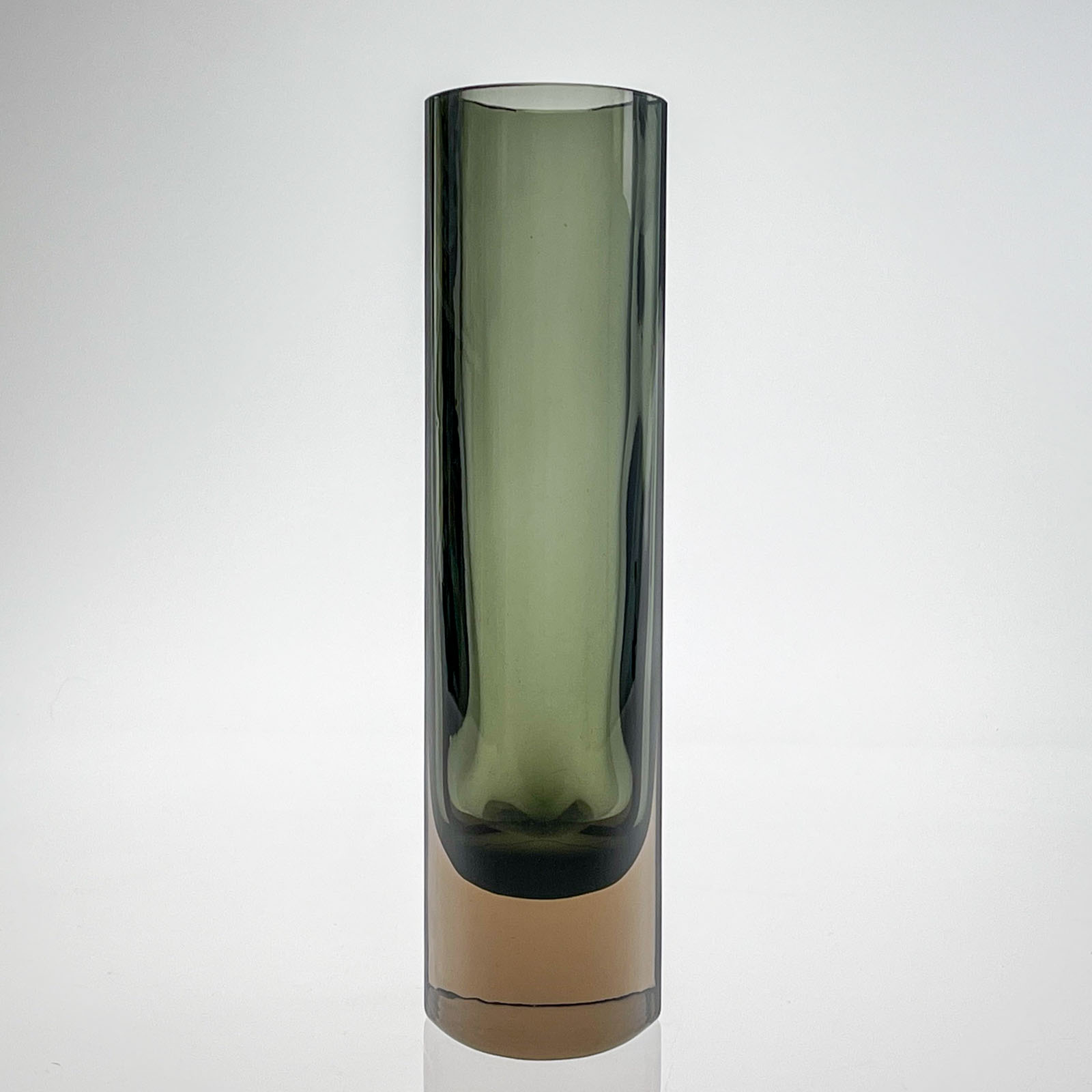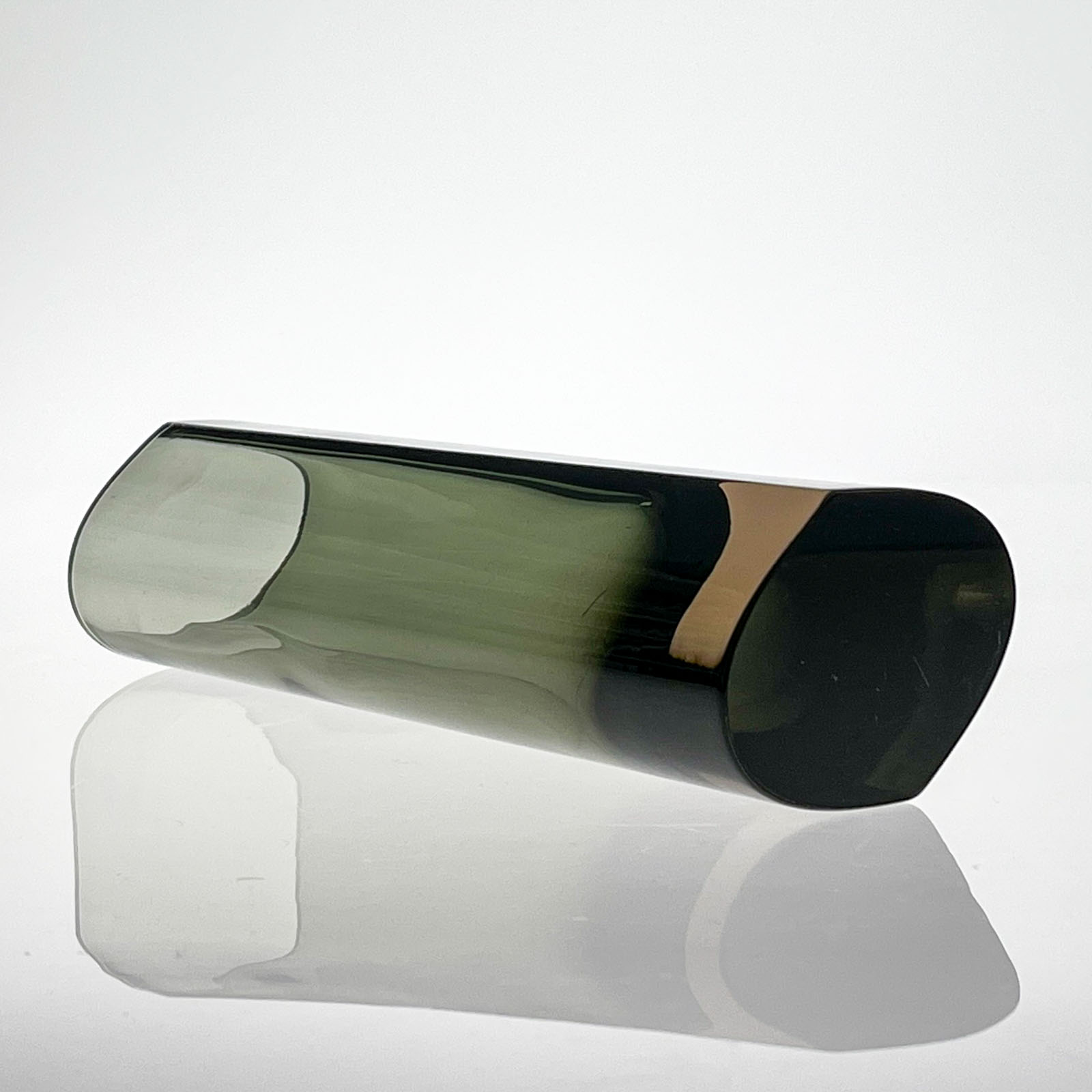 Kaj Franck - Art Object KF 304 - Nuutajärvi-Notsjö, Finland circa 1967
A fixed mould blown, cased glass art-object ", model KF304, in green and brown coloured glass. Designed by Kaj Franck in 1966 and executed by the Nuutajärvi-Notsjö glassworks, Finland circa 1967.
KF304's were only made between 1966 and 1968 in three colour-combinations (clear turquoise, grey/rose and green/brown).
It is marked underneath the base: Nuutajärvi-Notsjö. In accordance with Kaj Franck's ideas regarding the role of the artist in the creative process, his designs were - from mid-1960's to the late 1970's - signed with the factory name only .
Price including VAT
About Kaj Franck
Kaj Franck (Vyborg, Finland 1911 – Santorini, Greece 1989) was an influential Finnish designer and leading figure in Finnish art-world between 1940-1980. Today his name is used for the prestigious "The Kaj Franck Design Prize" annually awarded by the Finnish Design Forum. 
Born in 1911 on the Finnish Russian border in a family of architects (his grandfather was director of the famous Arabia Ceramics factory) of Finnish-German-Swedish decent.
He attended the furniture department of Taideteollinen korkeakoulu (todays Aalto university school of Arts, Design and Architecture) in Helsinki.  
After his studies he worked as a freelance designer until he joined Arabia as a designer in 1945. In 1950 he became Arabia's Artistic Director. He also designed glass-objects for Iittala between 1946 and 1950 and between 1950 and 1976 for Nuutajärvi-Notsjö glassworks. 
From 1945 onwards he worked as and educator at Taideteollinen korkeakoulu and he became the institute's Artistic Director in 1960.
His modernist designs in everyday tableware glass are considered to be a revolution and classic Finnish design object (most notably his Kilta tableware and Kartio glassware). 
He is often referred to as "the conscience of Finnish design", moderation, ecology and equality were Franck's principles. He strove to minimise the number of everyday objects we need in our lives, drawing attention to the sustainability and life cycle of products. 
Kay Franck's designs are in collections of numerous museums all over the world. Among others: Design Museum Helsinki, Museum of Modern Art, New York, Stedelijk Museum Amsterdam and The British Museum, London. He was a recipient of many prizes. Most notably the Lunning prize in 1955, a "Grand prix" and several "Gold medals" at the Triennale di Milano.  
Marked in diamondpen underneath the base: Nuutajärvi-Notsjö.