Kaj Franck - A blue and clear glass art-object "Lansetti" (Lancet), model KF219 - Nuutajärvi-Notsjö, Finland 1957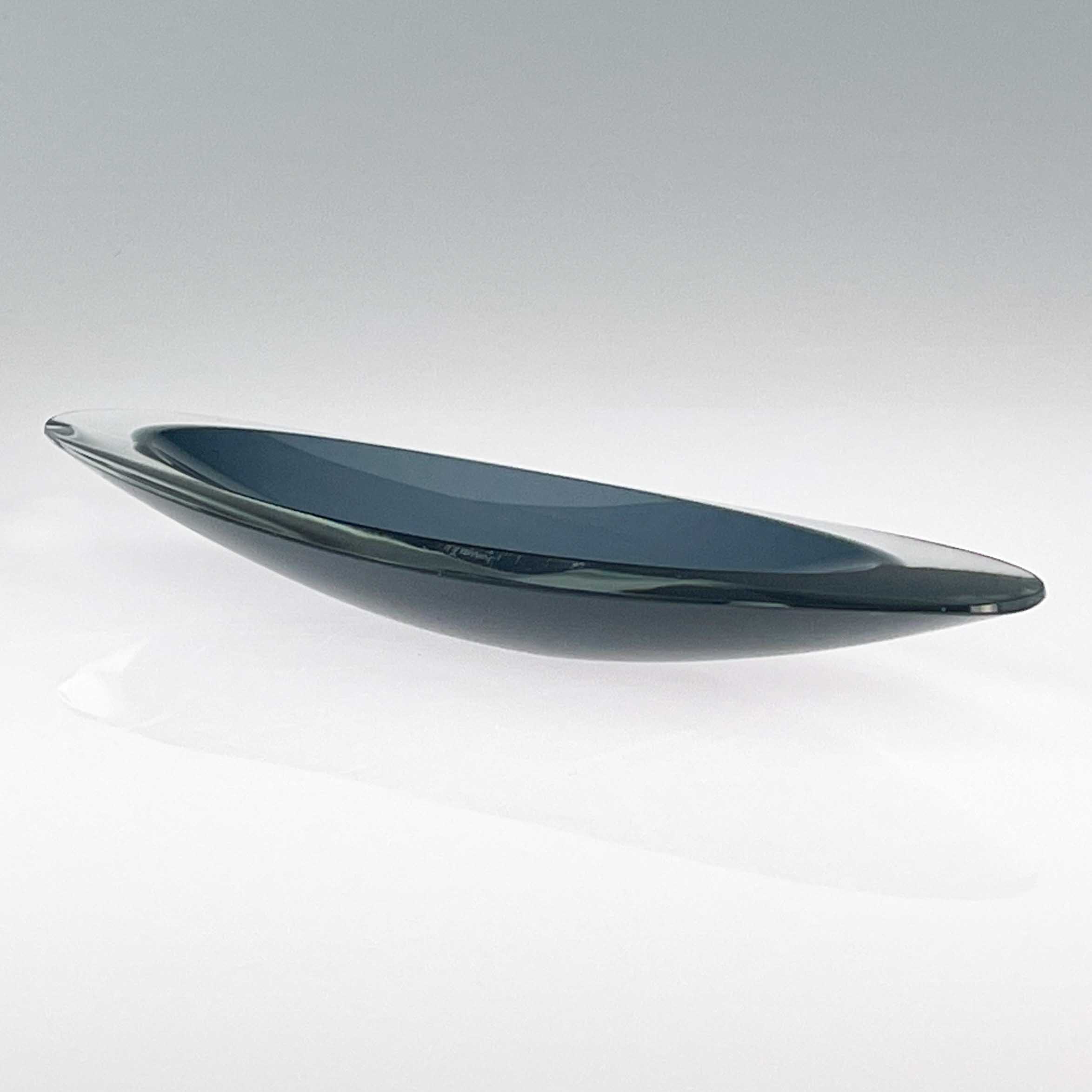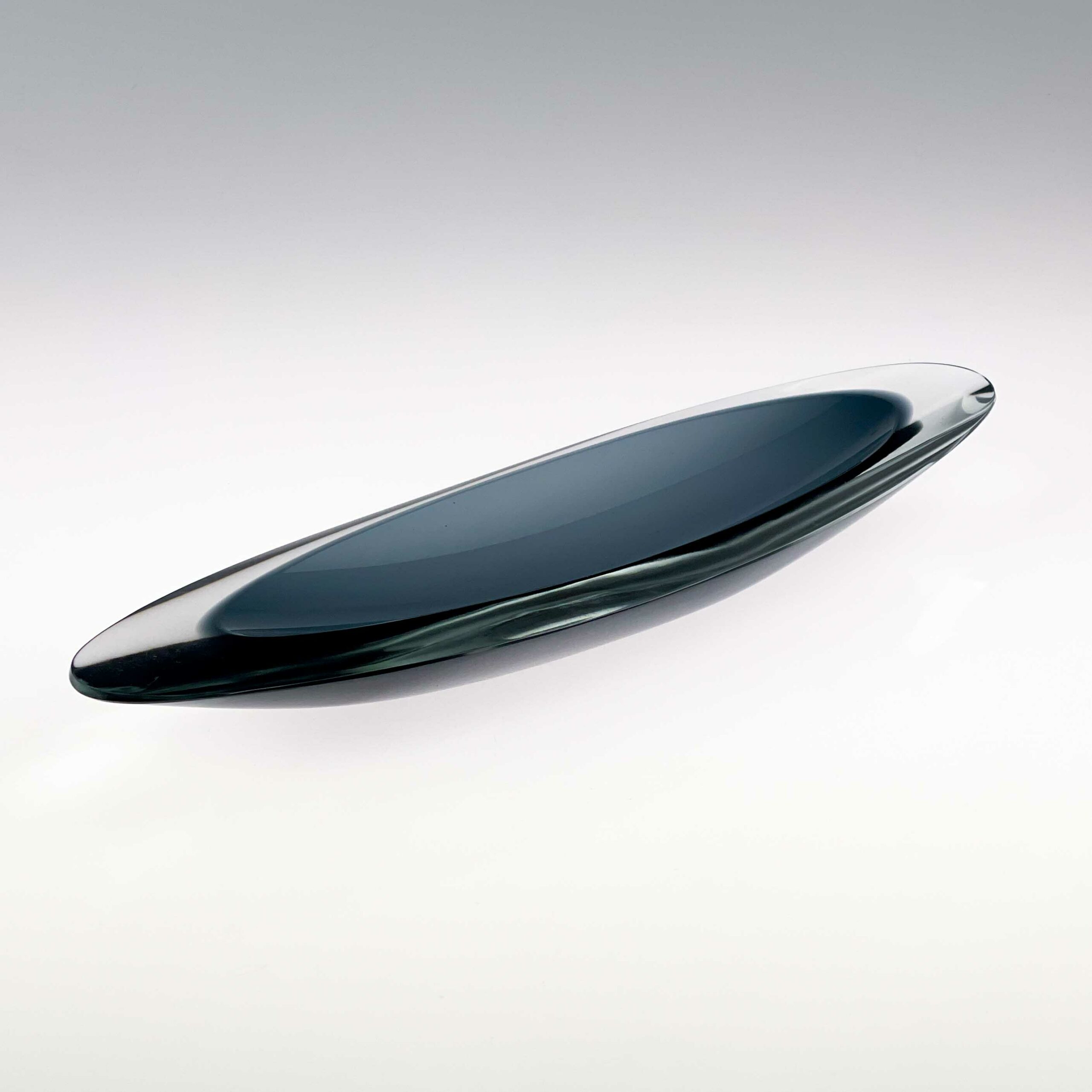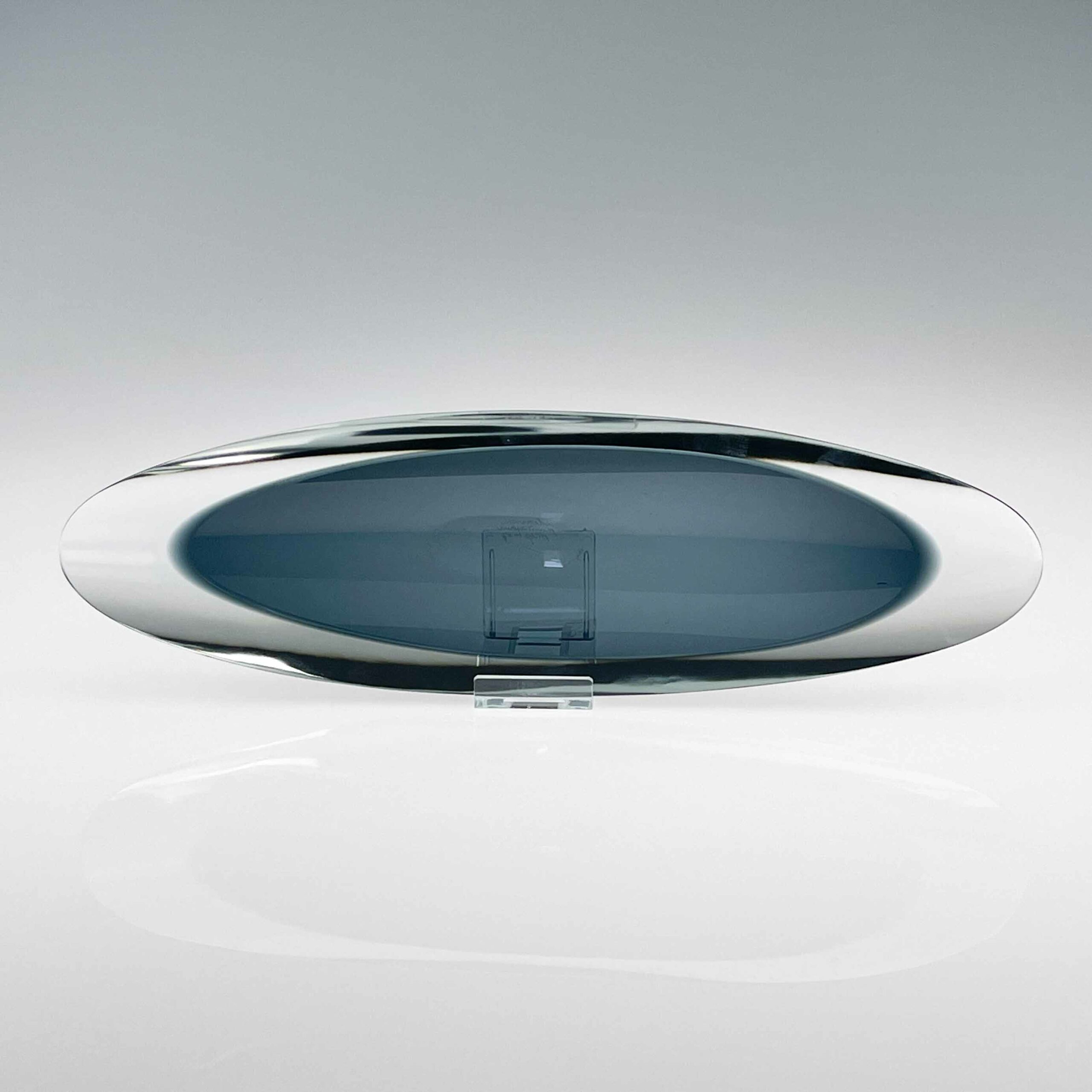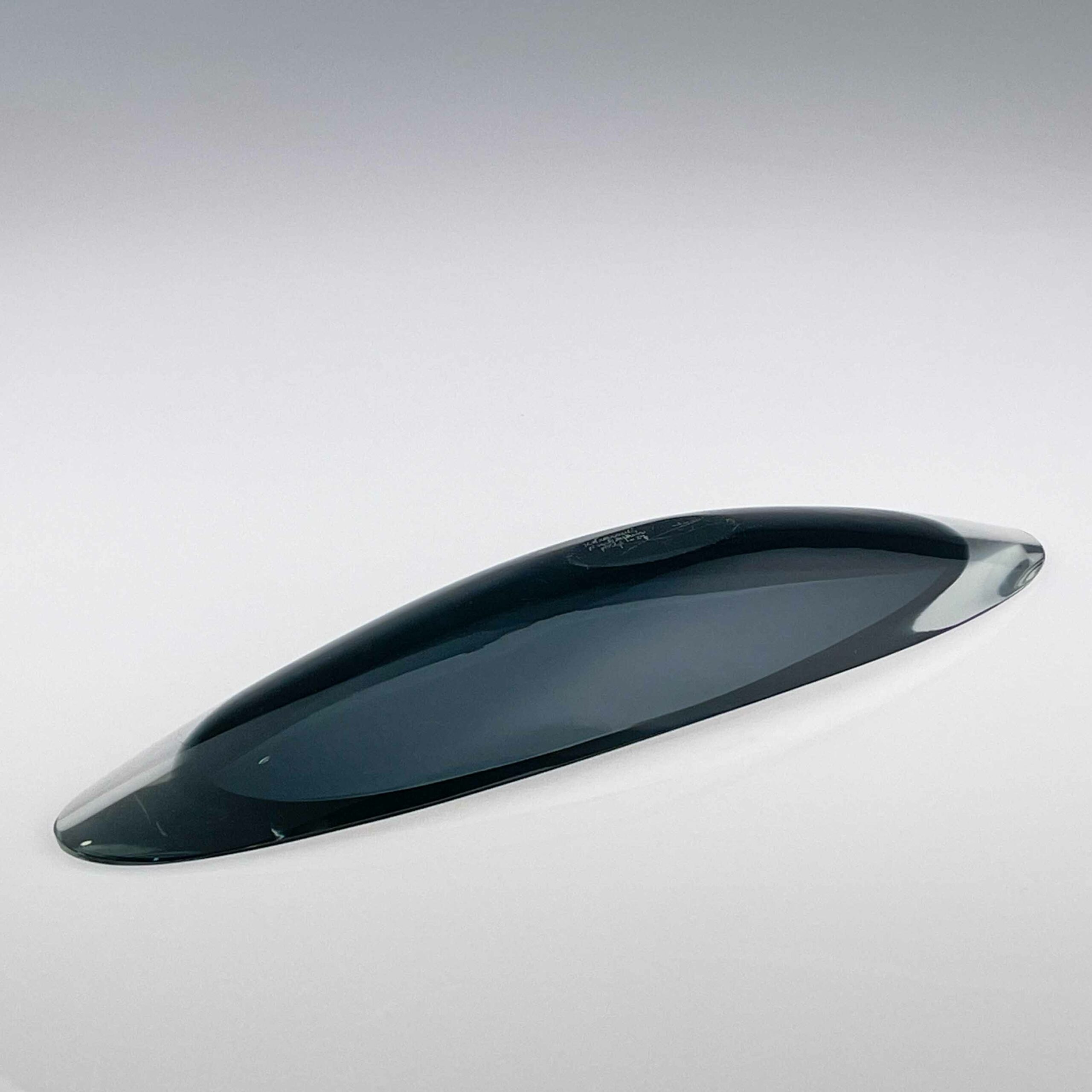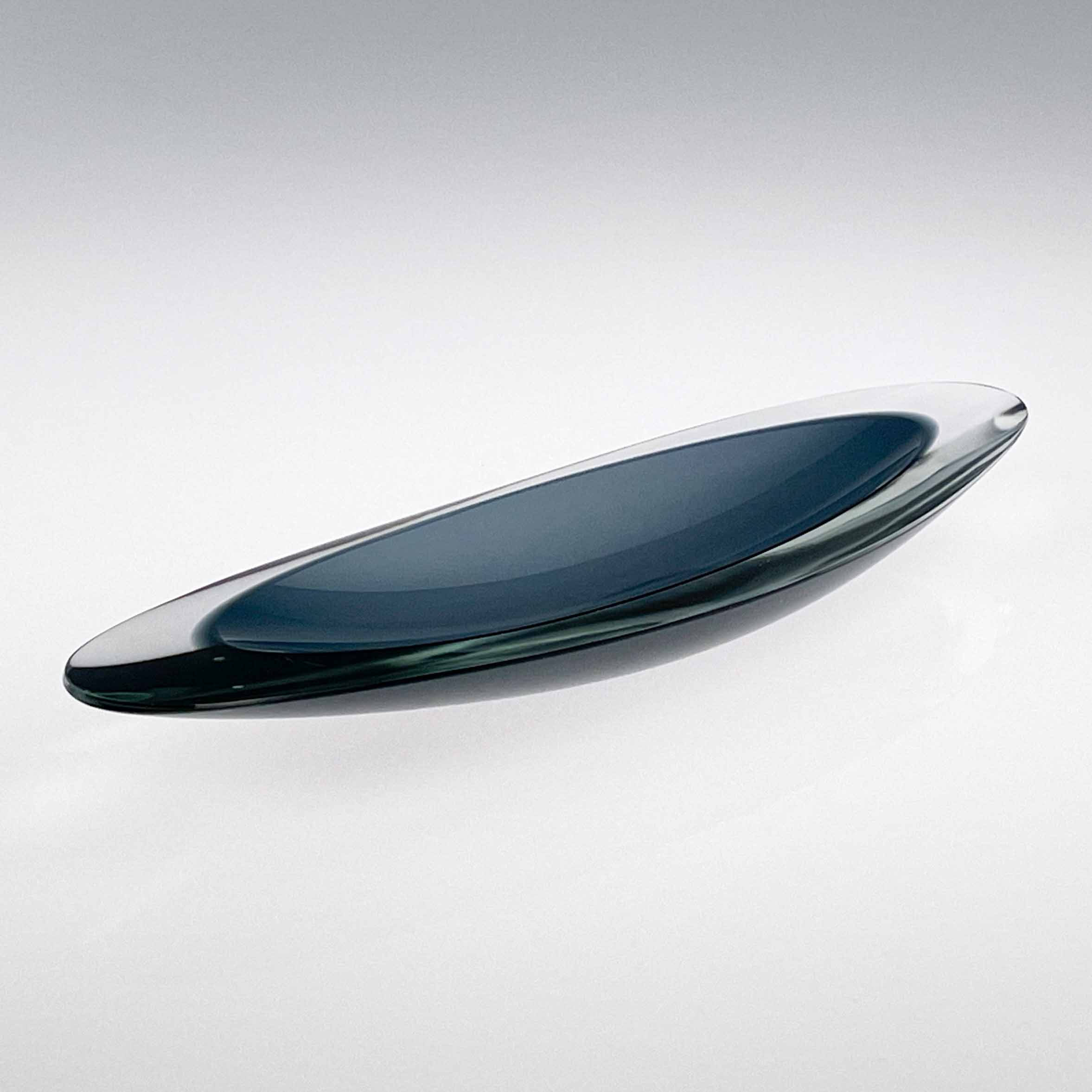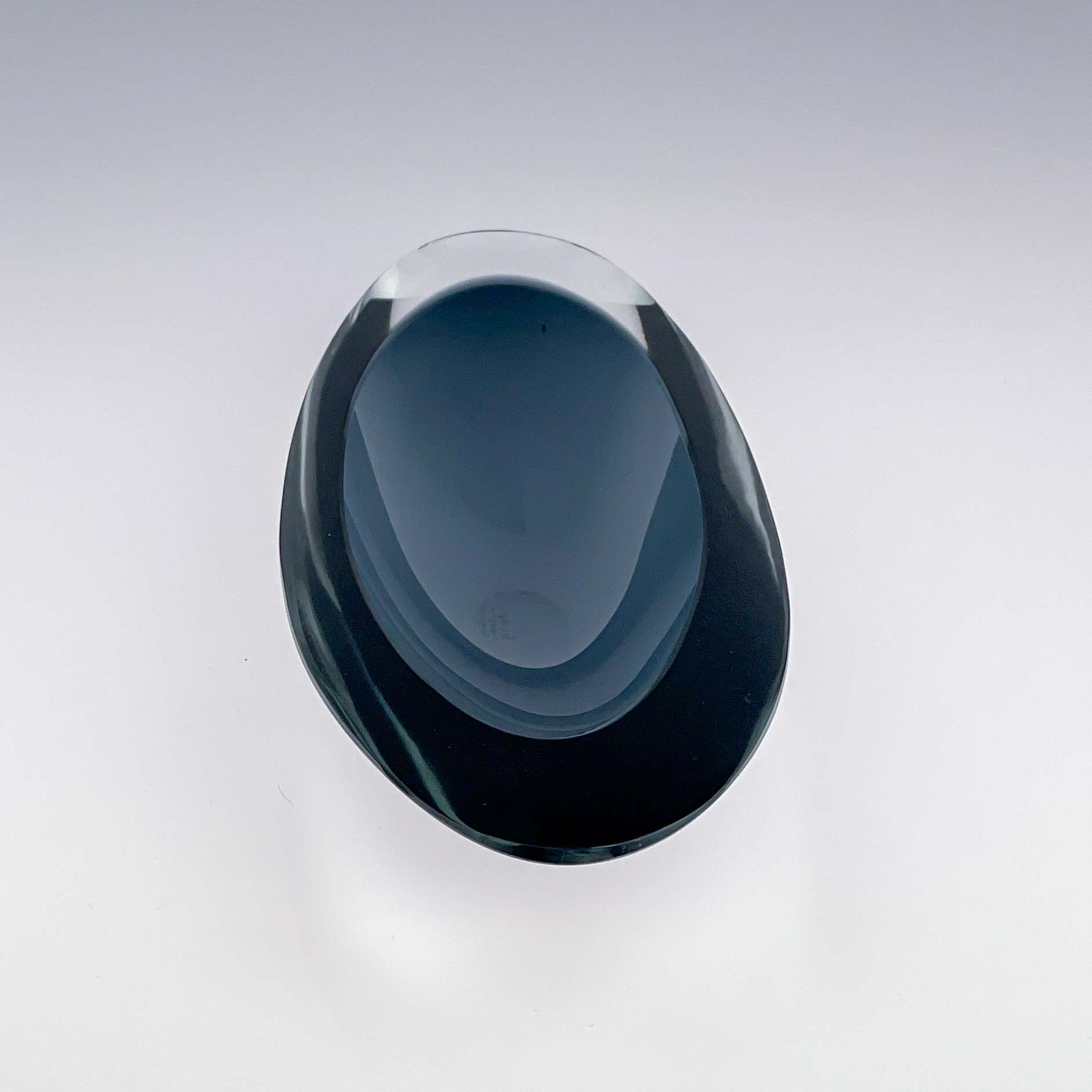 Kaj Franck - A blue and clear glass art-object "Lansetti" (Lancet), model KF219 - Nuutajärvi-Notsjö, Finland 1957
A free blown and cut and polished blue and clear cased artglass object "Lansetti" (Lancet), model KF219. Designed by Kaj Franck in 1954, it was skillfully brought to life by the artisans of the Nuutajärvi-Notsjö glassworks in 1957.
These coveted objects, produced between 1954 and 1961 in two different sizes and several colour combinations. This particular example is an early smaller sized "Lancet", featuring a delicate interplay of blue and clear glass. It is worth mentioning that Franck also designed a more curved variant of the "Lancet," known as model KF218, which is a better-known model.
This artglass object, a testament to its age, bears the gentle marks of its vintage journey. In good condition, it retains its inherent charm. The base proudly carries the fully signed and dated inscription: K. Franck Nuutajärvi-Notsjö '57.
Price including VAT
About Kaj Franck
Kaj Franck (Vyborg, Finland 1911 – Santorini, Greece 1989), a pioneering Finnish designer and a prominent figure in the Finnish art world from 1940 to 1980, left an indelible mark on the design landscape. Today, his name is synonymous with excellence and innovation, as exemplified by the prestigious "The Kaj Franck Design Prize," which is annually awarded by the esteemed Finnish Design Forum.
Born in 1911 on the Finnish-Russian border into a family with a rich architectural heritage, Franck had design in his blood. His grandfather held a prominent position as the director of the renowned Arabia Ceramics factory, underscoring the influence and inspiration that surrounded him from an early age.
Franck pursued his passion for design by studying at the furniture department of Taideteollinen korkeakoulu, known today as the Aalto University School of Arts, Design, and Architecture, in Helsinki. Equipped with a solid foundation in design principles, he embarked on a career as a freelance designer before joining Arabia in 1945. It was during his time at Arabia that Franck's talent truly flourished, and in 1950, he assumed the role of the company's Artistic Director.
While his contributions to Arabia were significant, Franck's creative vision extended beyond ceramics. He also designed glass objects for Iittala between 1946 and 1950, and later for Nuutajärvi-Notsjö glassworks from 1950 to 1976. His designs, particularly in everyday tableware and glassware, propelled him to the forefront of the design world. Notably, his iconic Kilta tableware and Kartio glassware are celebrated as revolutionary and enduring symbols of classic Finnish design.
Franck's design philosophy embodied a profound commitment to principles of moderation, ecology, and equality. Often referred to as "the conscience of Finnish design," he advocated for minimalism and the conscious reduction of everyday objects, emphasizing the importance of sustainability and product life cycles. Franck's designs were a testament to his belief that beauty and functionality could coexist harmoniously, enhancing the lives of individuals while respecting the environment.
Recognized for his exceptional contributions, Franck's works grace the collections of esteemed museums worldwide. Noteworthy institutions such as the Design Museum Helsinki, the Museum of Modern Art in New York, the Stedelijk Museum Amsterdam, and The British Museum in London all proudly display his creations. Throughout his illustrious career, Franck received numerous accolades, including the prestigious Lunning Prize in 1955, as well as "Grand Prix" and multiple "Gold Medals" at the renowned Triennale di Milano.
Kaj Franck's enduring legacy rests not only on his remarkable designs but also on his unwavering commitment to advancing the field of design. His vision, which emphasized sustainability, simplicity, and social consciousness, continues to inspire designers and enthusiasts alike, ensuring that his influence will be felt for generations to come.
Marked in diamondpen underneath the base: K. Franck Nuutajärvi-Notsjö '57 (1957)