Jørgen Nash - "La Danse", 1960's - Gouache and aquarelle on paper, professionally framed, museumglass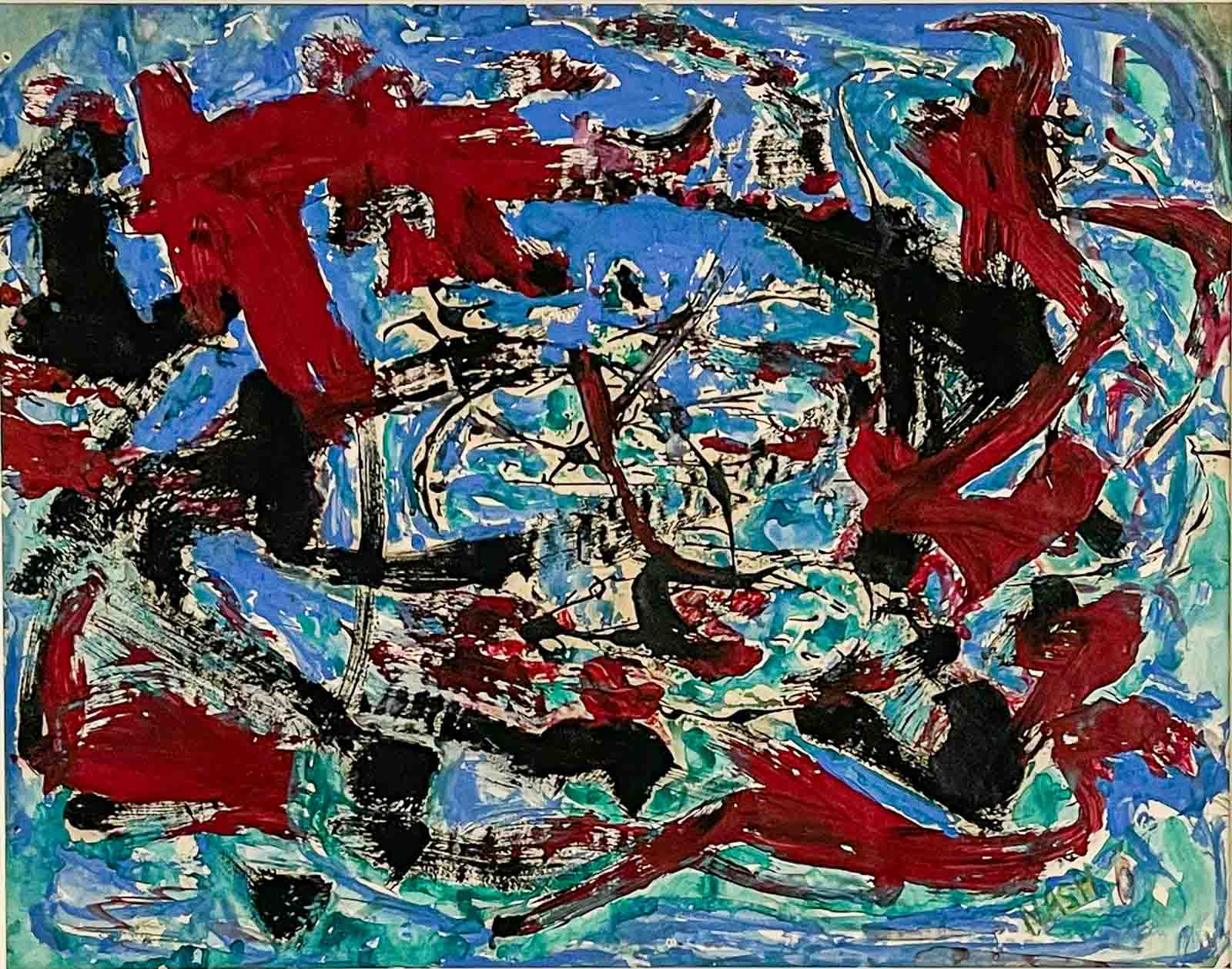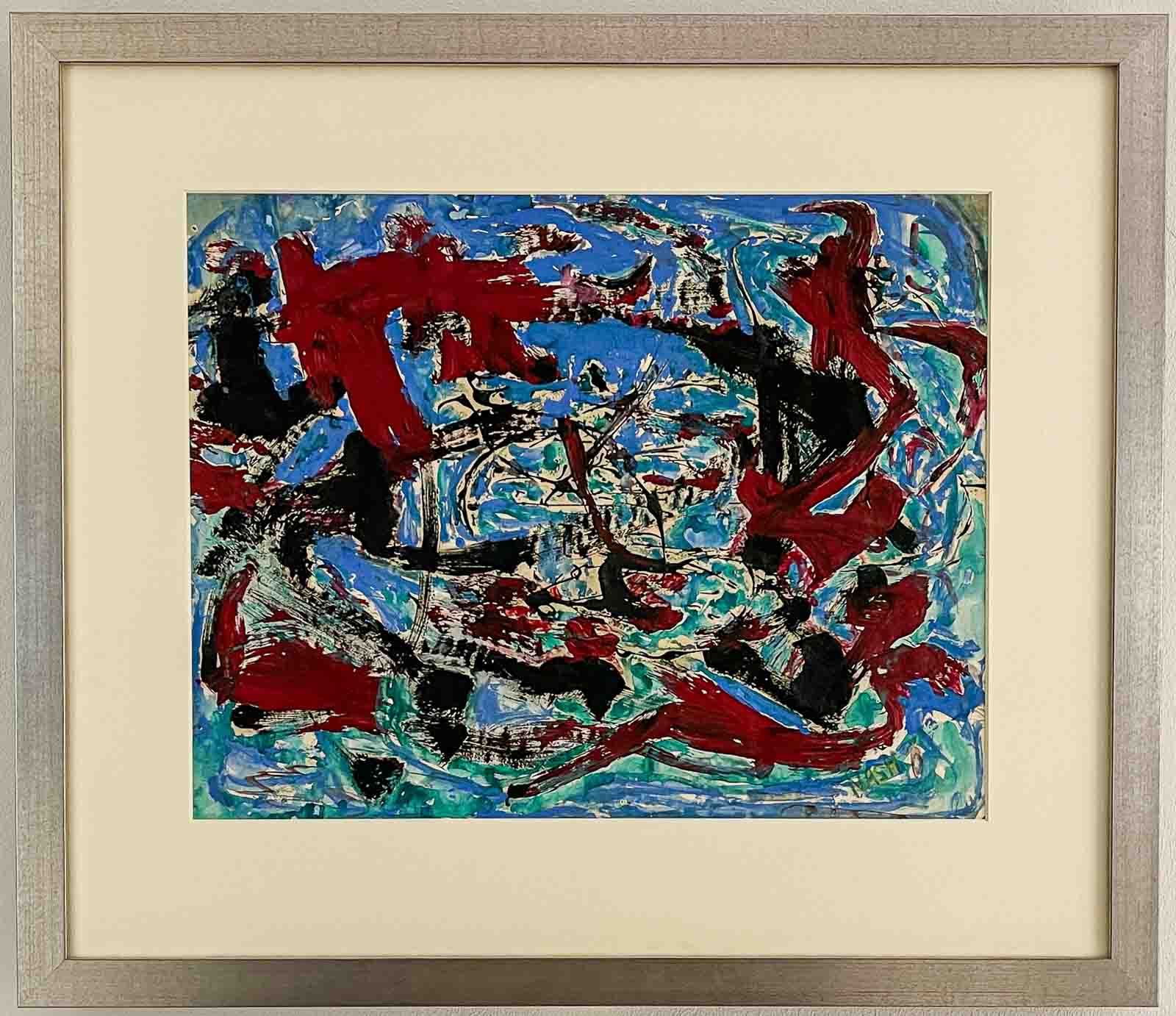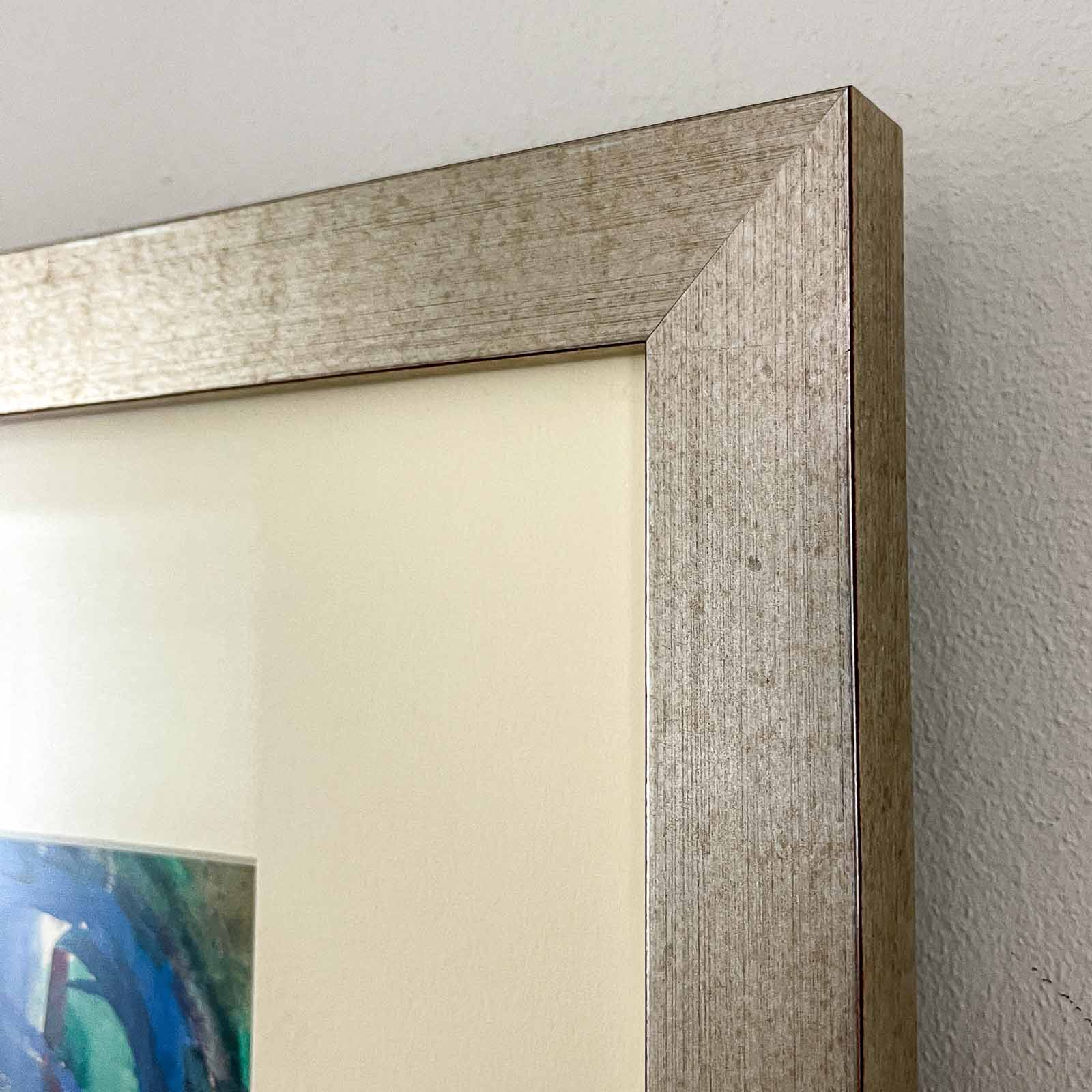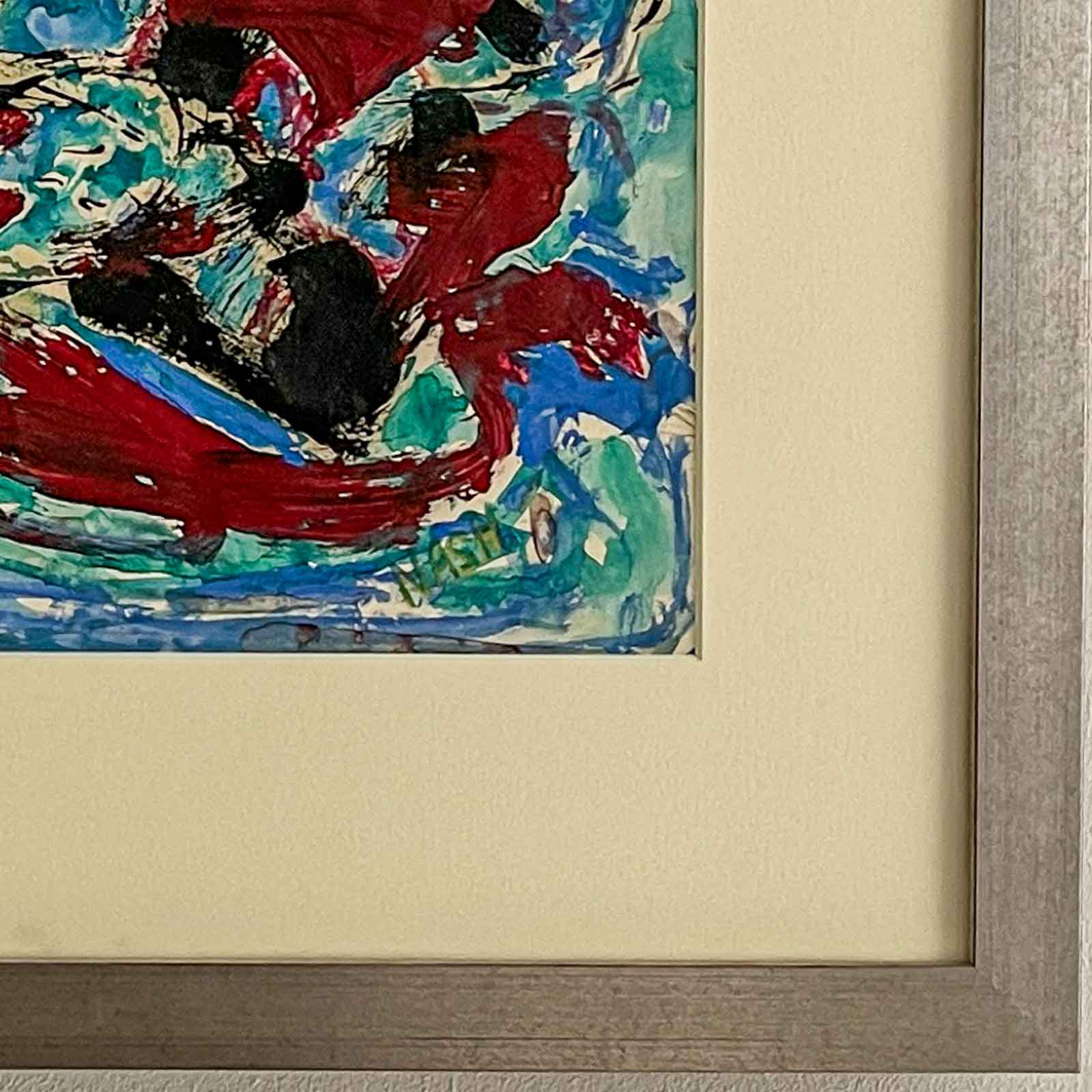 Jørgen Nash - "La Danse", 1960's - Gouache and aquarelle on paper.
An original gouache and aquarelle on paper. Signed "Nash" by the artist (front, bottom right).
Professionally framed in a gilded, wooden frame, passepartout and museumglass.
Price including VAT
About Jørgen Nash
Jørgen Nash born Jørgen Axel Jørgensen (Vejrum 1920 - Copenhagen 2004) was a Danish painter, writer, poet and situationist activist. Born in the small town of Vejrum on Jutland in Denmark Jørgen Nash grew up in a devout Christian family as one of six children. One of his older siblings was Asger Jorn, who's greater fame brought him to change his family name to Nash.
Like his brother he studied at the Royal Danish Academy of Fine Arts in Copenhagen (Det Kongelige Danske Kunstakademi). During the second World War the two brothers were heavily involved in the resistance movement. Nash was arrested twice by the Germans and eventually had to flee to Neutral Sweden.
Between 1947 and 1951 Nash was a member of the CoBrA movement, the most important international avant-garde movement in art in Europe immediately after the Second World War.
In the late 1950's Nash joined the Situationist International, an international organization of social revolutionaries made up of avant-garde artists, intellectuals, and political theorists.
In the 1960's Nash became a famous provocateur, authoring many happenings and Situationist acts. The best known of those was the decapitation of the bronze sculpture of "The Little Mermaid" in Copenhagen harbour in april 1964.
Many of Jørgen Nash's works are part of the collections of International Museums and (private) collections like The Museum of Modern Art, New York City, Centre Pompidou, Paris, Museu Dárt Contemporani, Barcelona, National Museum of Modern Art, Tokyo among others.
Signed "Nash" bottom-right