Henry Heerup – "Bird's Nest", 1950 - Linocut on paper, framed, museumglass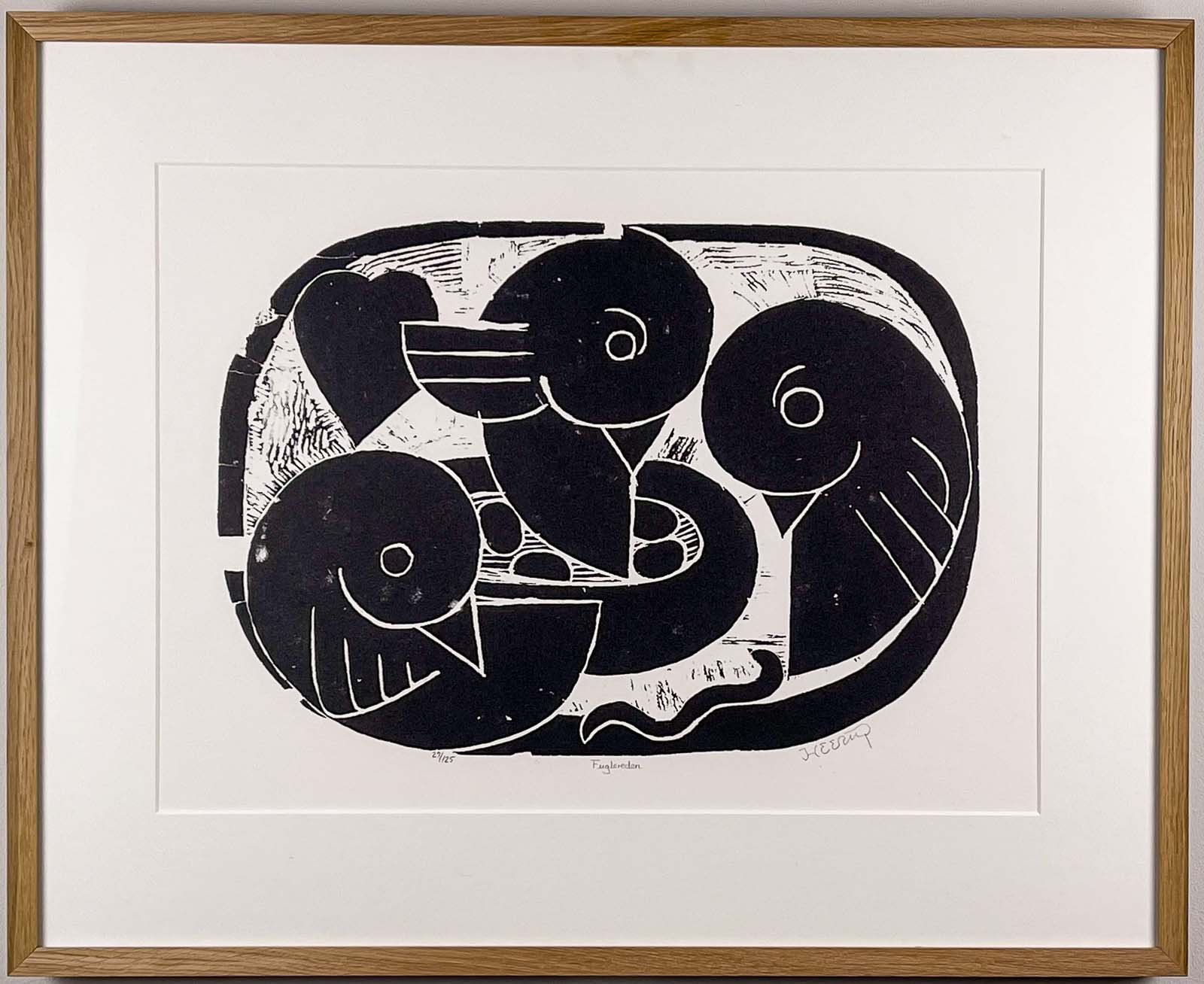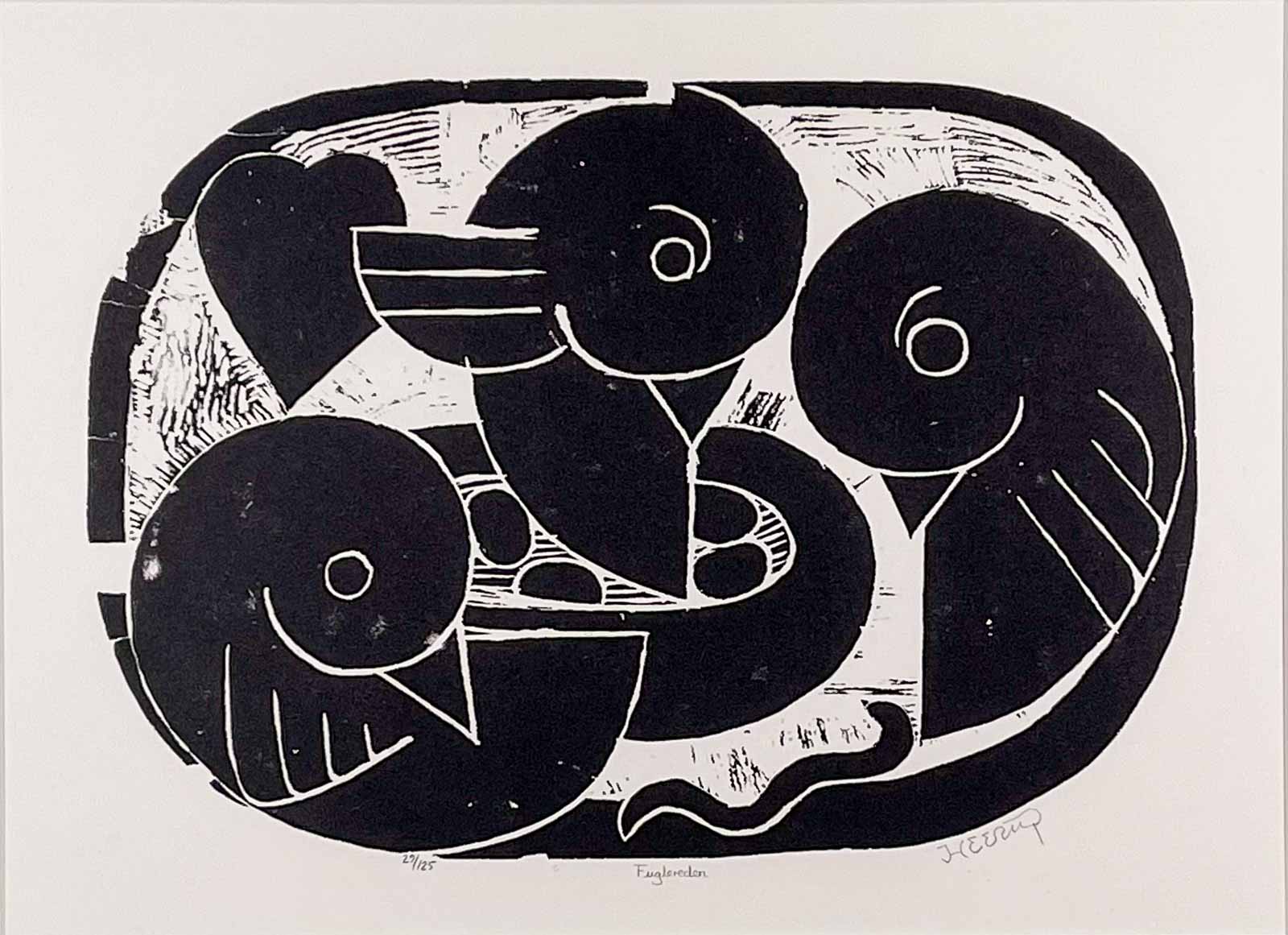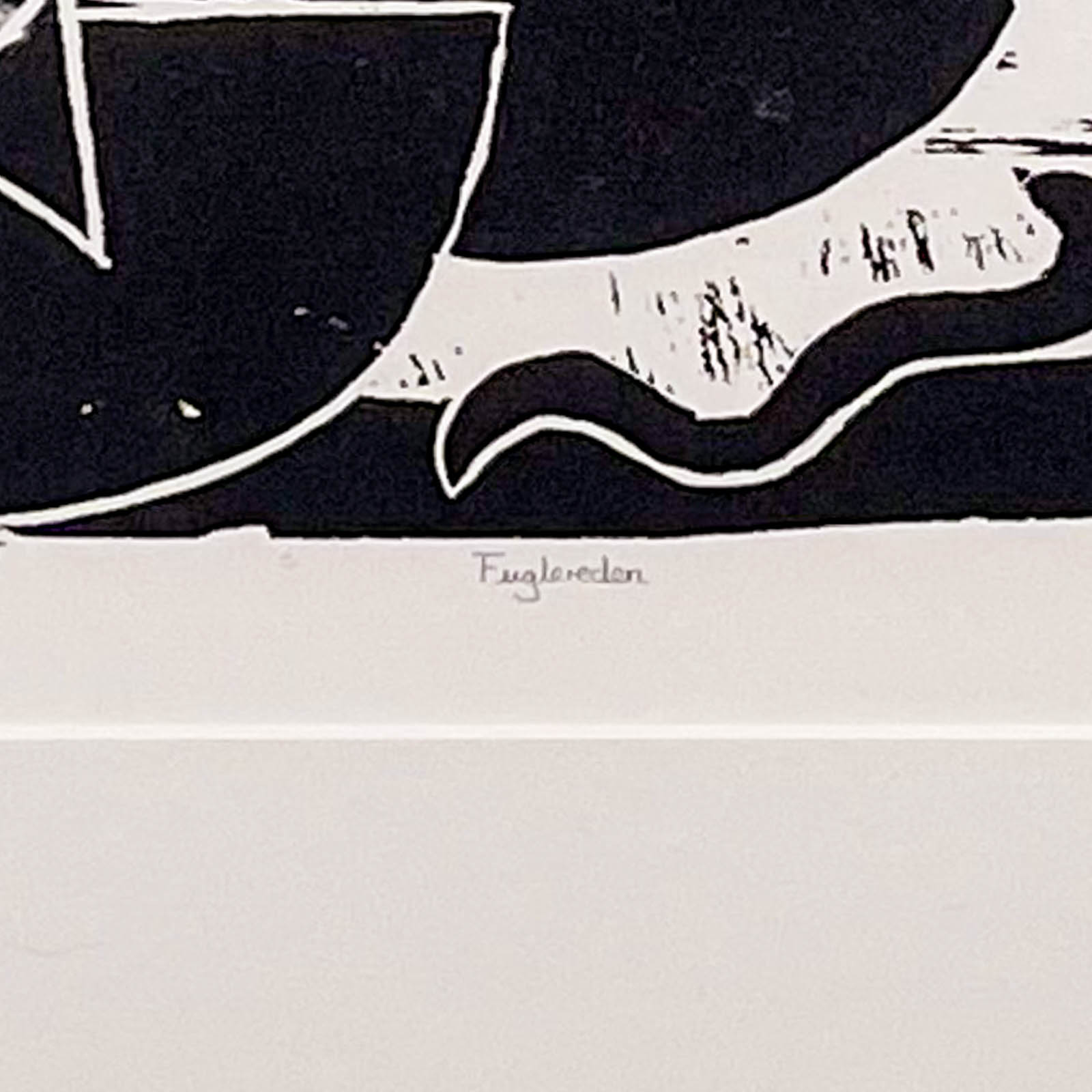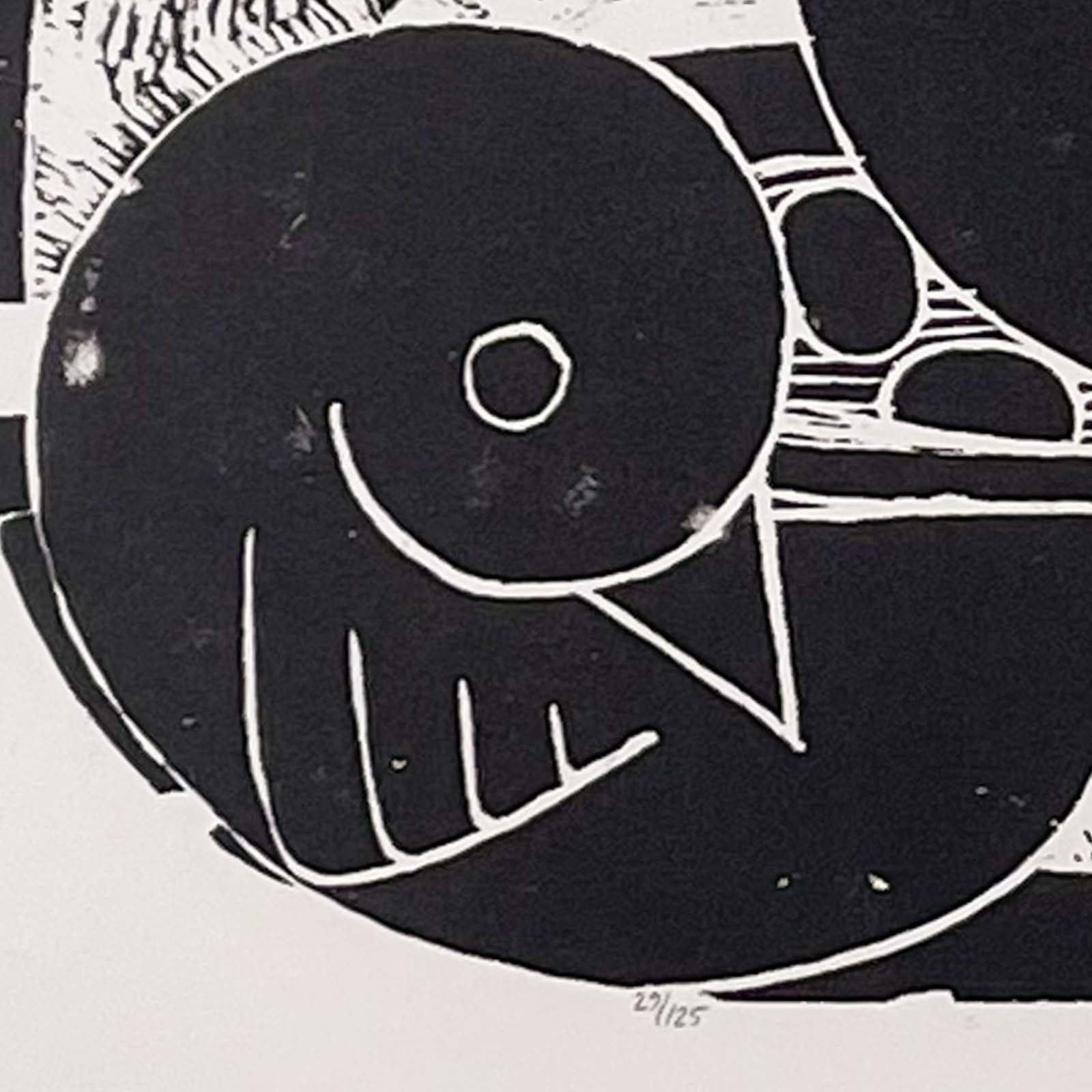 Artist
Henry Heerup (1907 Frederiksberg - 1993 Vanløse) was a Danish painter, sculptur and printmaker, known for his colourful and very personal symbol and image style, reminiscent of Danish Myth and Folktales.
He was educated at the Royal Danish Academy of Fine Arts (1927–32) and became very active in several artist collaborations. He joined "Linien", an artists association in Denmark in the 1930's and 1940's focusing on Abstraction and Symbolism. The group's exhibitions in Copenhagen created wide international participation.
In 1949 Heerup became part of artists' association CoBrA. The name of the group is derived from Copenhagen, Brussels, and Amsterdam, the home cities of the member artists.
During and after his CoBrA years Heerup developed an international reputation exhibiting across Europe and North America. From 1946 until his death in 1993, he maintained a studio and gallery in Rødovre, where in 2000 a museum was opened dedicated to his work.
Heerup was a recipient of many prices, awards and grants an his works can be viewed in many International Museums.
Description
"Fuglereden" or "Bird's Nest", linocut on paper. Printed in 1950 in an edition of 125, this being number 29 of that edition. The artist has signed and numbered the work in pencil as well as written the title underneath the image.
The work has full margins, is in good overall conditions (no creases) and is professionally framed in a solid light oak frame with museum-glass. Ready to hang.
Price including VAT: Sold
Signed and numbered by the artist in pencil.