Henning Koppel - Two Sterling silver bowls, model 1131B and 1132B - Georg Jensen, Denmark circa 1965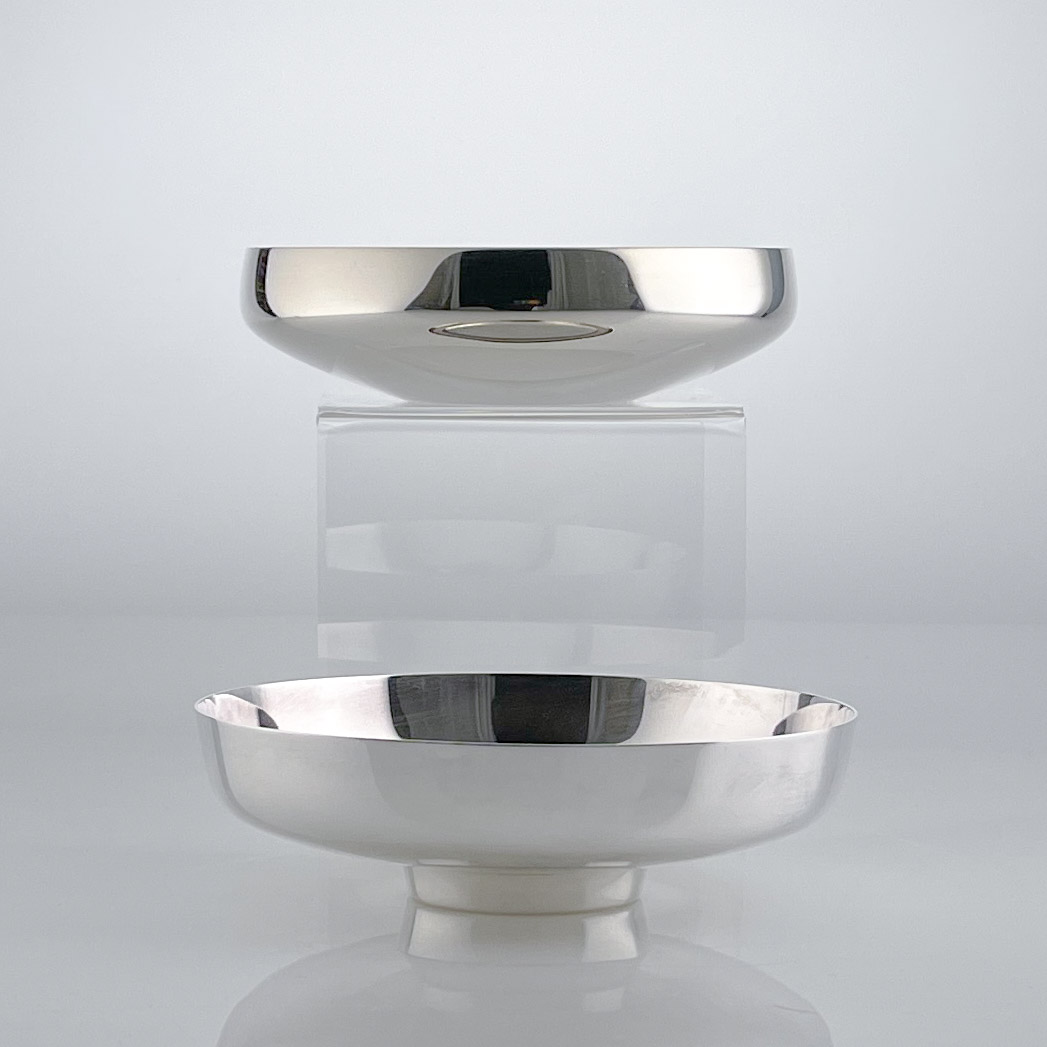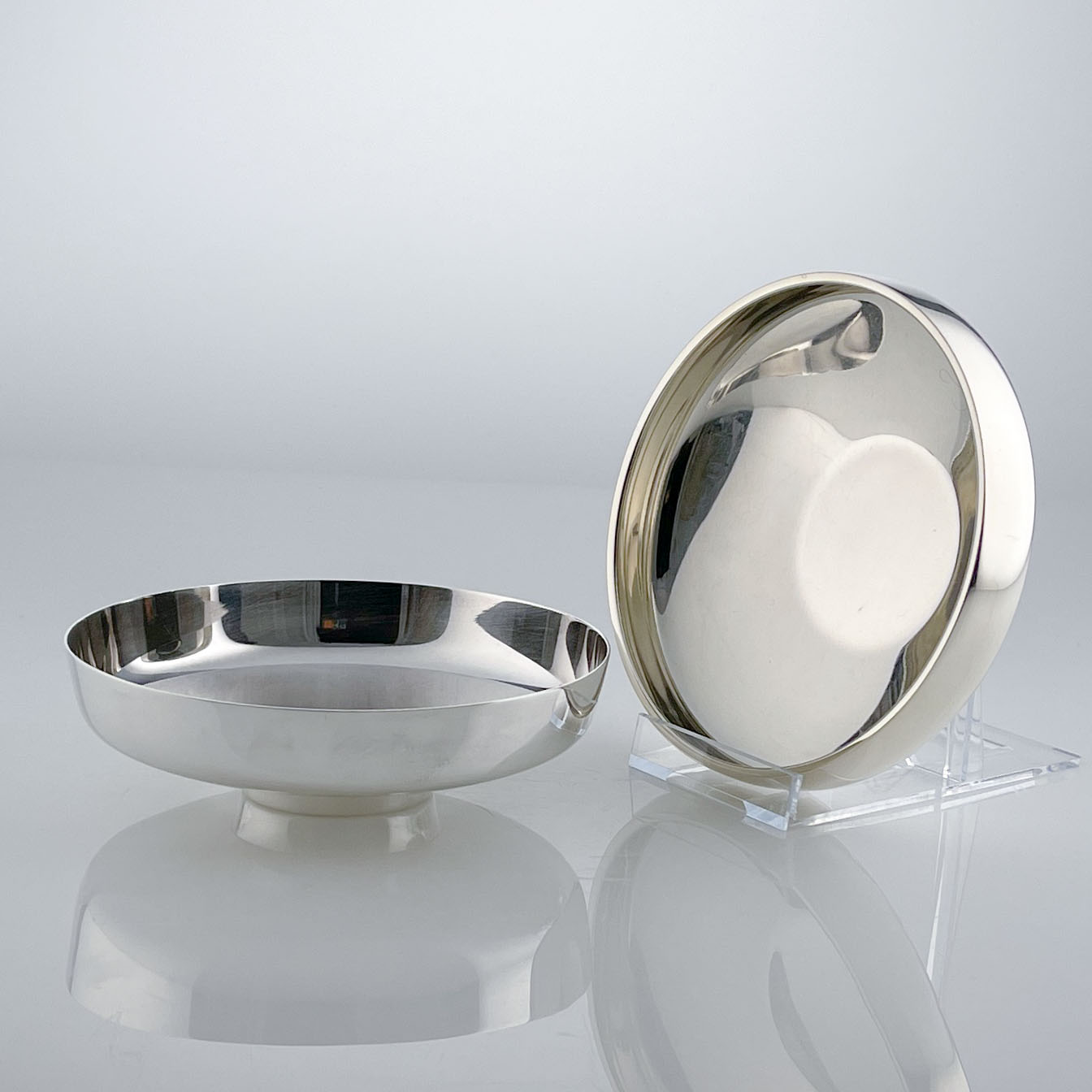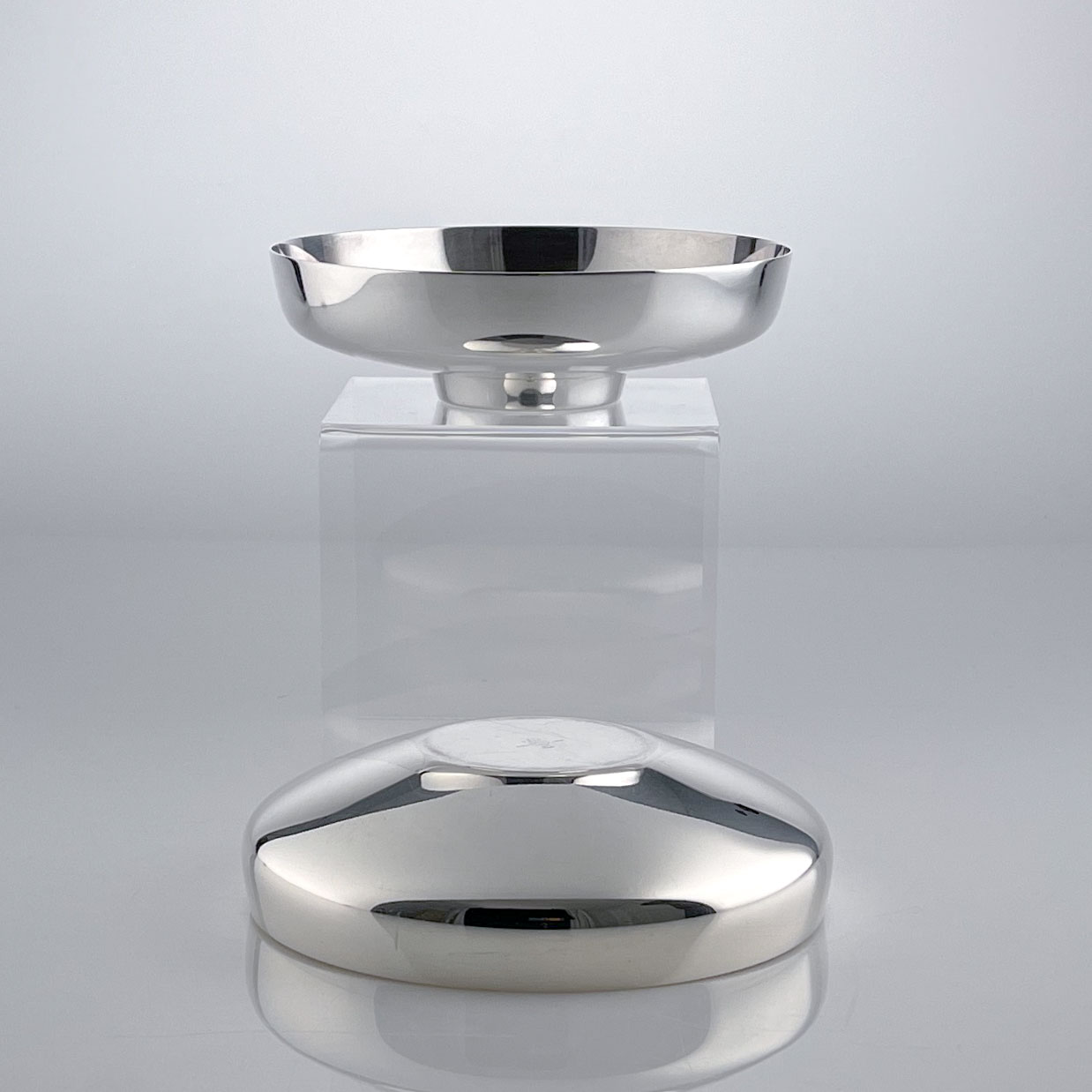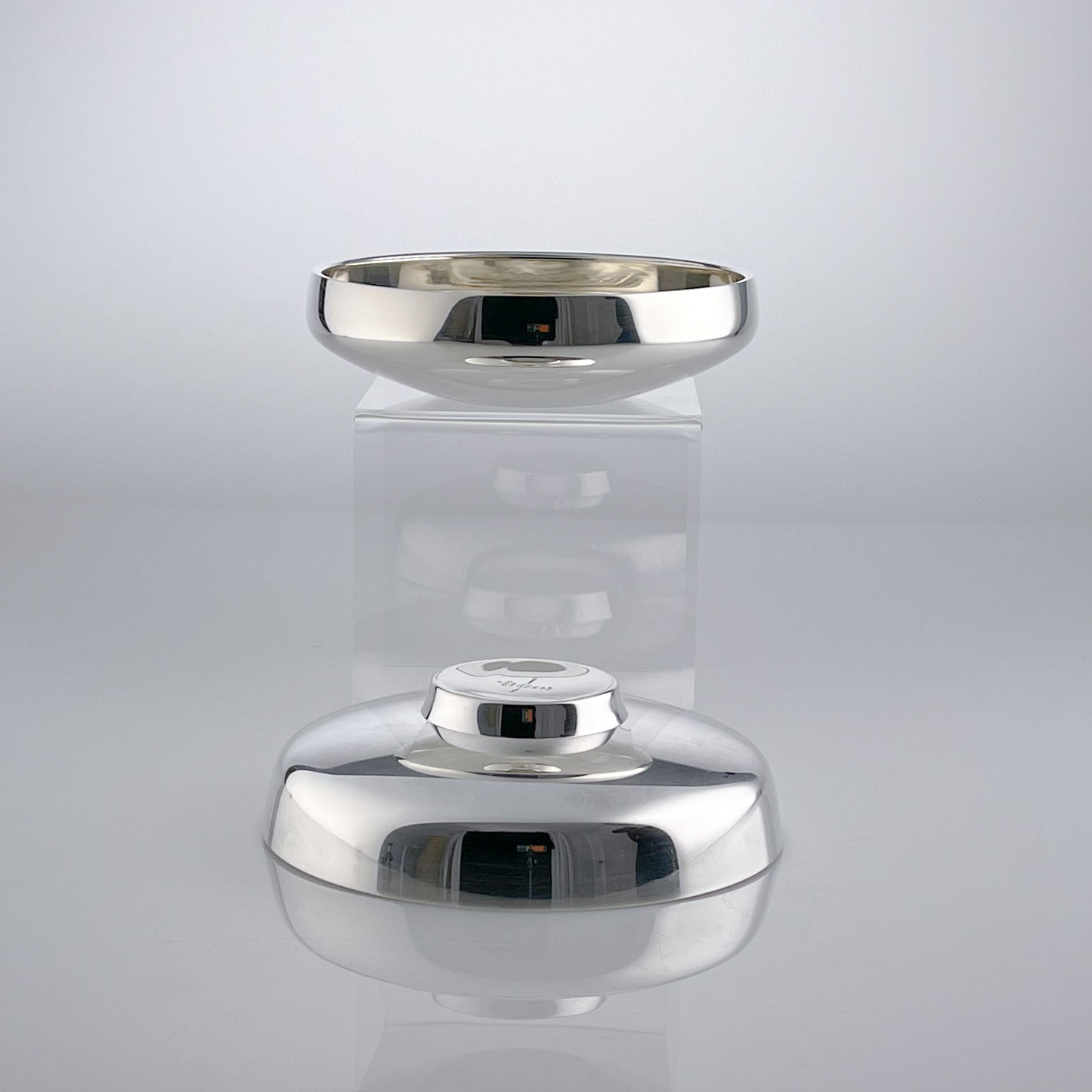 Henning Koppel - Two Sterling silver bowls, model 1131B and 1132B - Georg Jensen, Denmark circa 1965
Two Sterling silver bowls. Designed by Henning Koppel for Georg Jensen in 1965. They are handmade by the craftsmen of the renowned silver smith in Copenhagen, Denmark.
Henning Koppel designed several iconic silver objects for Georg Jensen, some of which are still orderable as handmade to order.
These two rare bowls are not among those and are only available as vintage items.
Price including VAT
About Henning Koppel
Henning Koppel (1918 Copenhagen, Denmark – 1981 Copenhagen, Denmark) was a Danish artist, most known for his work for Georg Jensen in the years after World War II.
Koppel was born on the 8th of May 1918 in Copenhagen, the son of editor and later editor-in-chief Valdemar Koppel and translator Elise Jørgensen.
He trained at Øregårds Gymnasium and then studied under Professor Einar Utzon-Frank at the sculpture school of the Royal Danish Academy of Fine Arts and at the Académie Ranson in Paris.
As a result of his Jewish background, Koppel had to seek refuge in Sweden during World War II. He gained great recognition for his work as a jewellery designer for Svenskt Tenn.
Back in Denmark in 1945, he got a contract with Georg Jensen, a collaboration that would last for the rest of his life. His designs for Georg Jensen included hollowware silver, jewellery, watches and cutlery patterns such as Caravel (silver, 1957) and New York (steel, 1963).
In 1961, Koppel also began working for Bing & Grøndahl. His designs for this company included coffee and tea sets, cutlery patterns and a number of jugs and serving dishes.
Henning Koppel also designed glassware for Holmegaard and Orrefors. In 1963, he won first prize in a competition to design a new series of stamps for Post Danmark, but his design proposal was never realised.
For his designs he received numerous prestigious international design awards among them: 1963 International Design Award, USA; three gold medals at the Milan Triennale (1951,1954,1957); 1970 Gold medal Florence, Italy and the 1953 Lunning Award, Copenhagen, Denmark.
Koppel's work has been featured in numerous exhibitions in Denmark and abroad and he is represented in the collections of many leading design museums internationally.
Georg Jensen Silversmith Ltd, Copenhagen, circa 1965