Hans Jørgen Hvid - Geometric abstract painting - Acrylic on canvas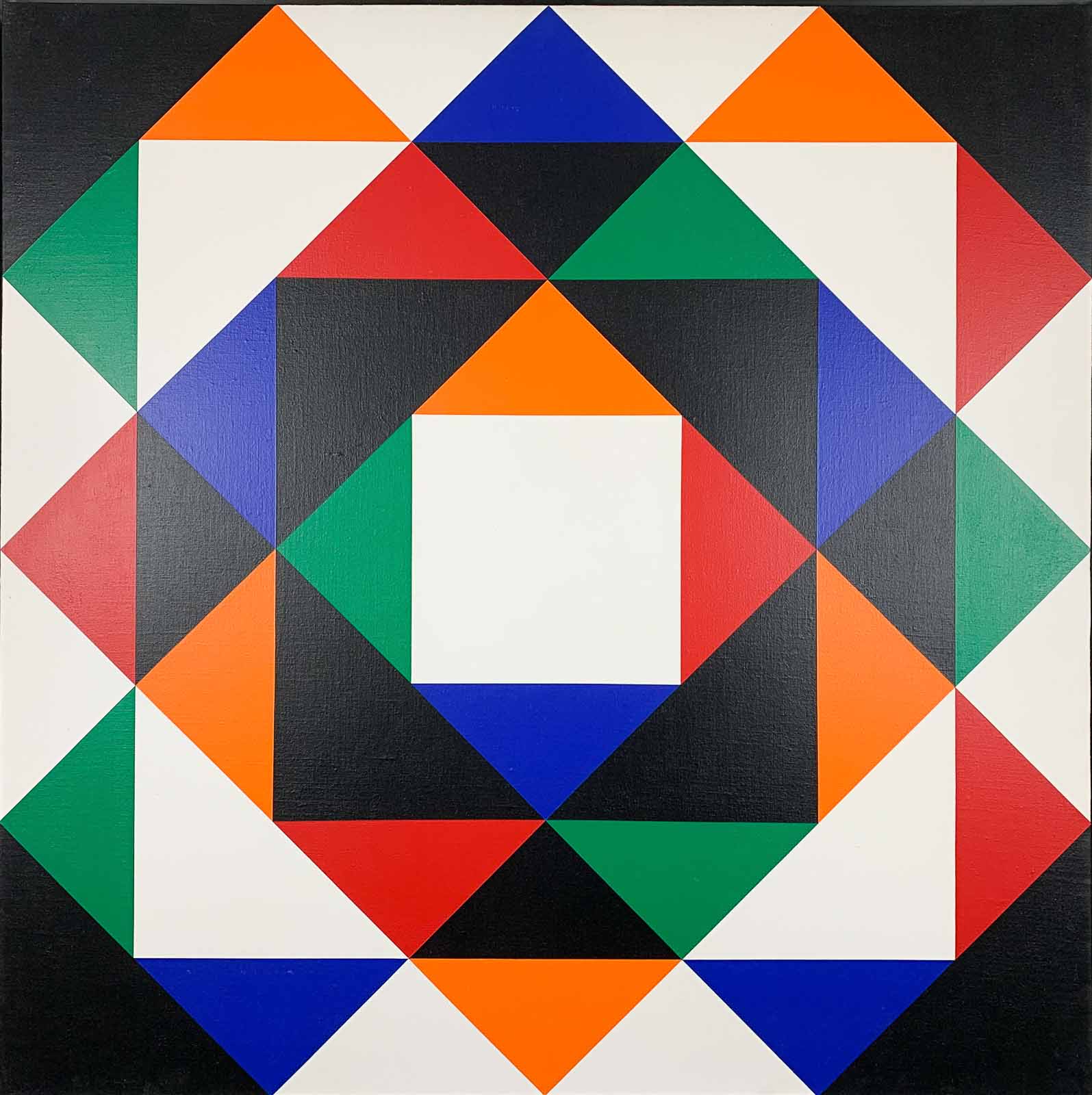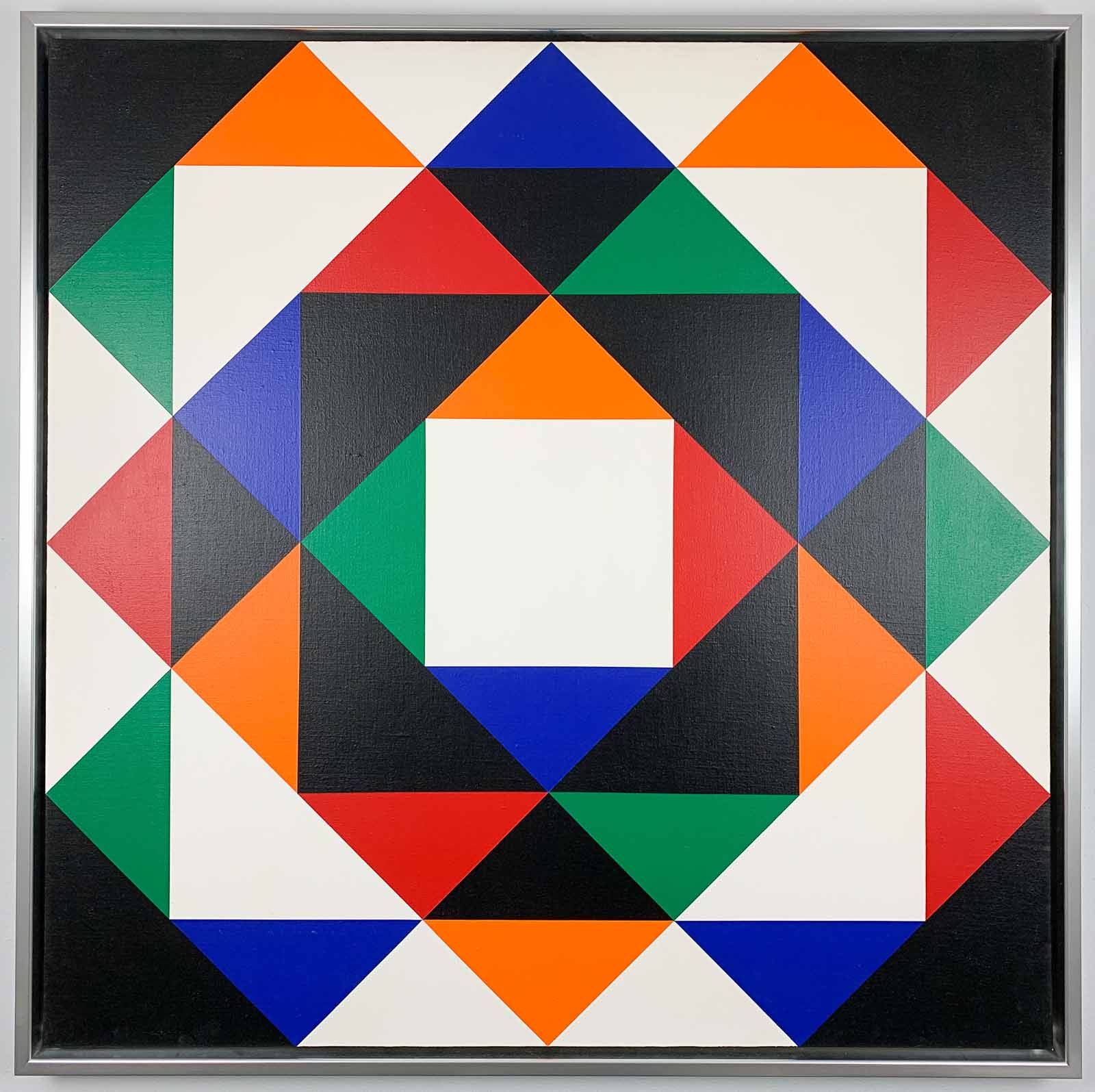 Artist
Hans Jørgen Hvid (Viborg, Denmark 1945 - ) is a contemporary Danish artist, known for his Concrete-Art paintings. Hans Jørgen Hvid works in this tradition since 1966 until this day. He lives and works in Copenhagen, Denmark.
Concrete art is an art movement with a strong emphasis on geometrical abstraction. The term was first formulated by Theo van Doesburg and was then used by him in 1930 to define the difference between his vision of art and that of other abstract artists of the time.
After his death in 1931, the term was further defined and popularized by Max Bill, who organized the first international exhibition in 1944 and went on to help promote the style in Latin America.
The term was taken up widely after World War II and promoted through a number of international exhibitions and art movements.
In 1947, a number of artists including Ib Geertsen, Bamse Kragh-Jacobsen, Niels Macholm, Albert Mertz and Richard Winther created Linien II with an exhibition in Tokanten's gallery in Copenhagen.
An exhibition the following year presented Constructive works, providing support for Concretism in Denmark. In 1950, Linien II held Denmark's largest exhibition of Concrete art with wide international participation including works by Kandinsky, Léger, Calder and Vasarely. Two further exhibitions were held: Linien 3, konkret realisme (Linien 3, Concrete Realism) in 1956 and Linien igen (Linien Again) in 1958. They presented works by more recent Concrete artists including Ole Schwalbe, Jørn Larsen and Mogens Lohmann.
Description
Hans Jørgen Hvid - Large geometric abstract composition - acrylic on canvas, framed.
The painting is signed on the reverse. The canvas has been reused by the artist and there is a part of a second painting visible on the backside.
Price including VAT: Sold