Hans J. Wegner, "The Deckchair", model PP-524 - PP Møbler, Danmark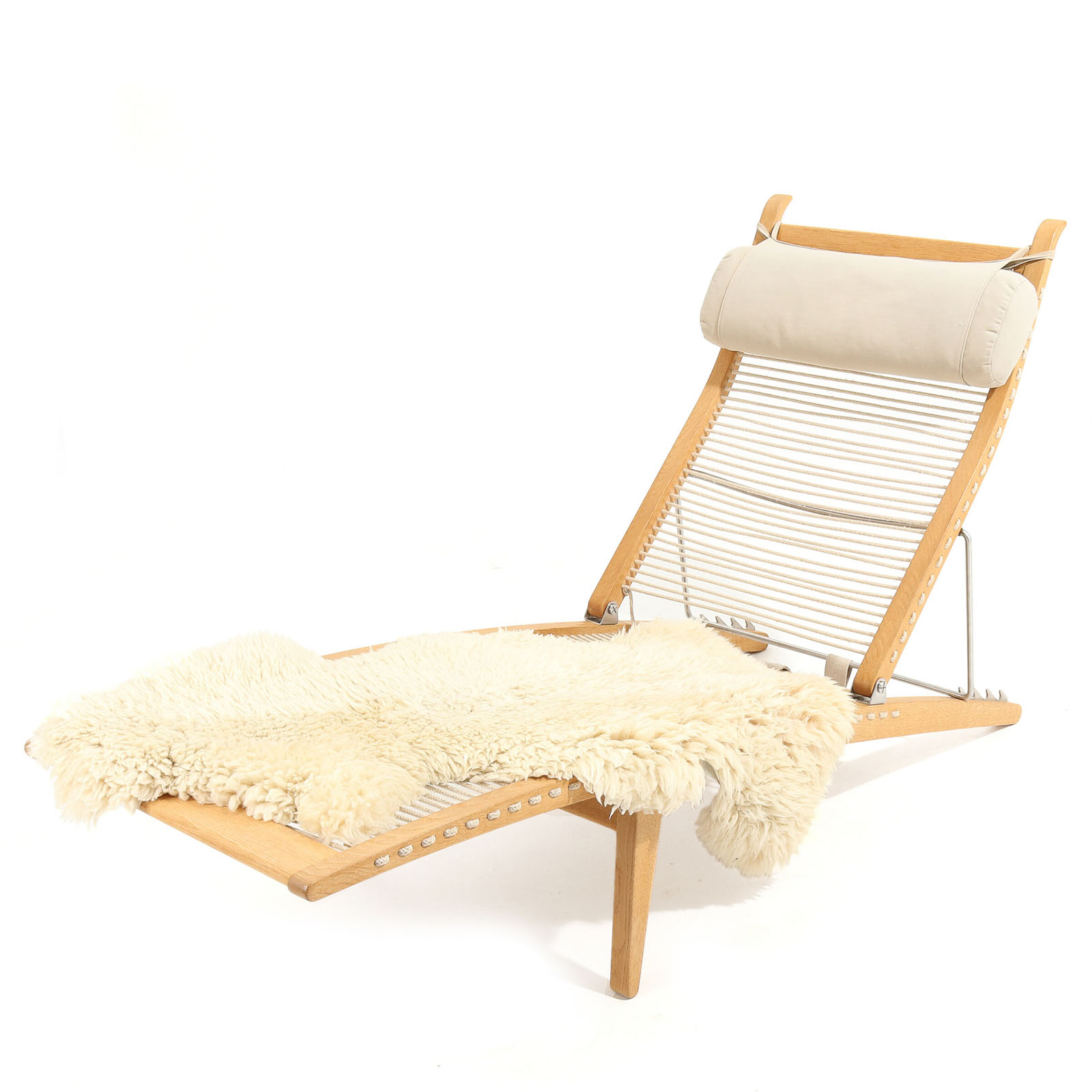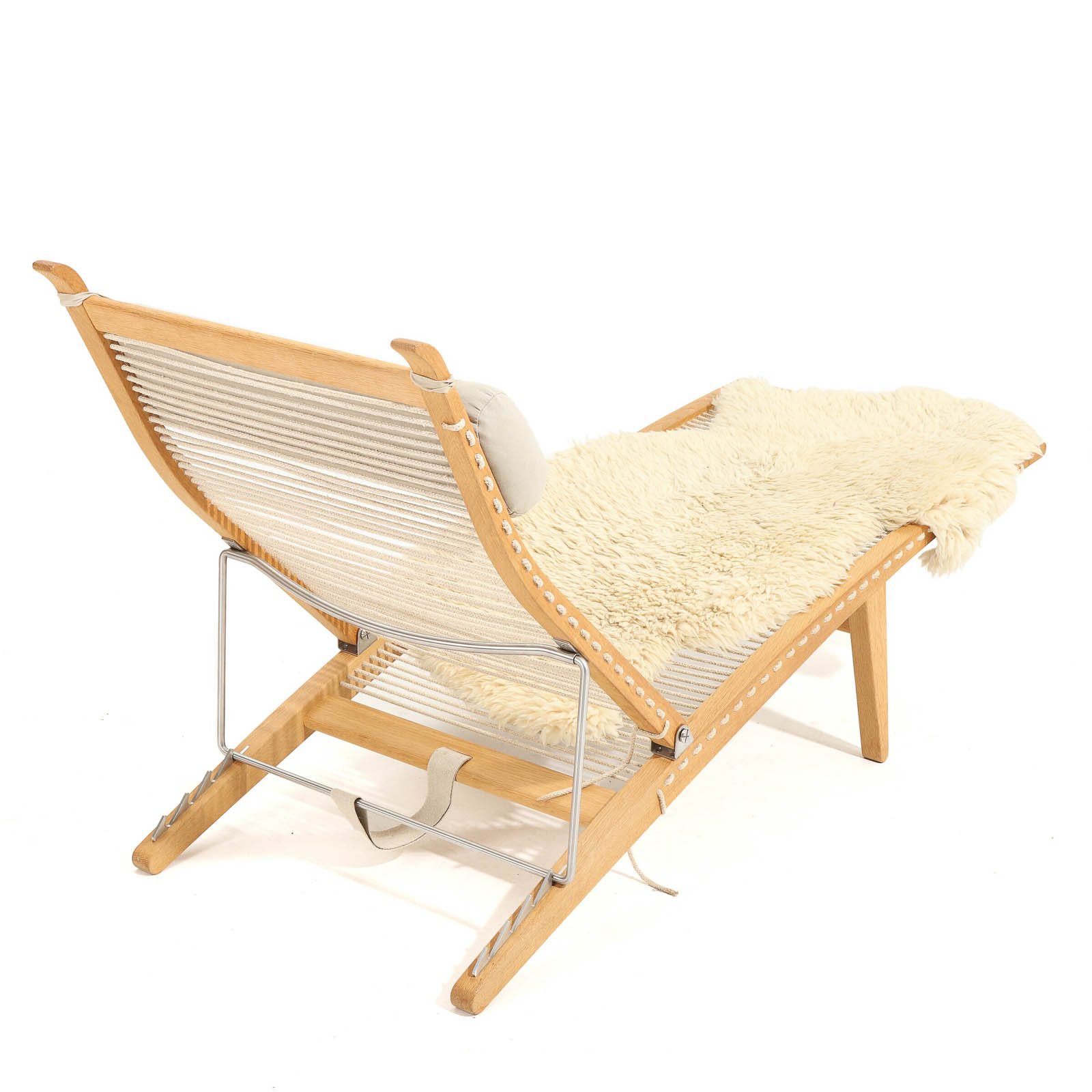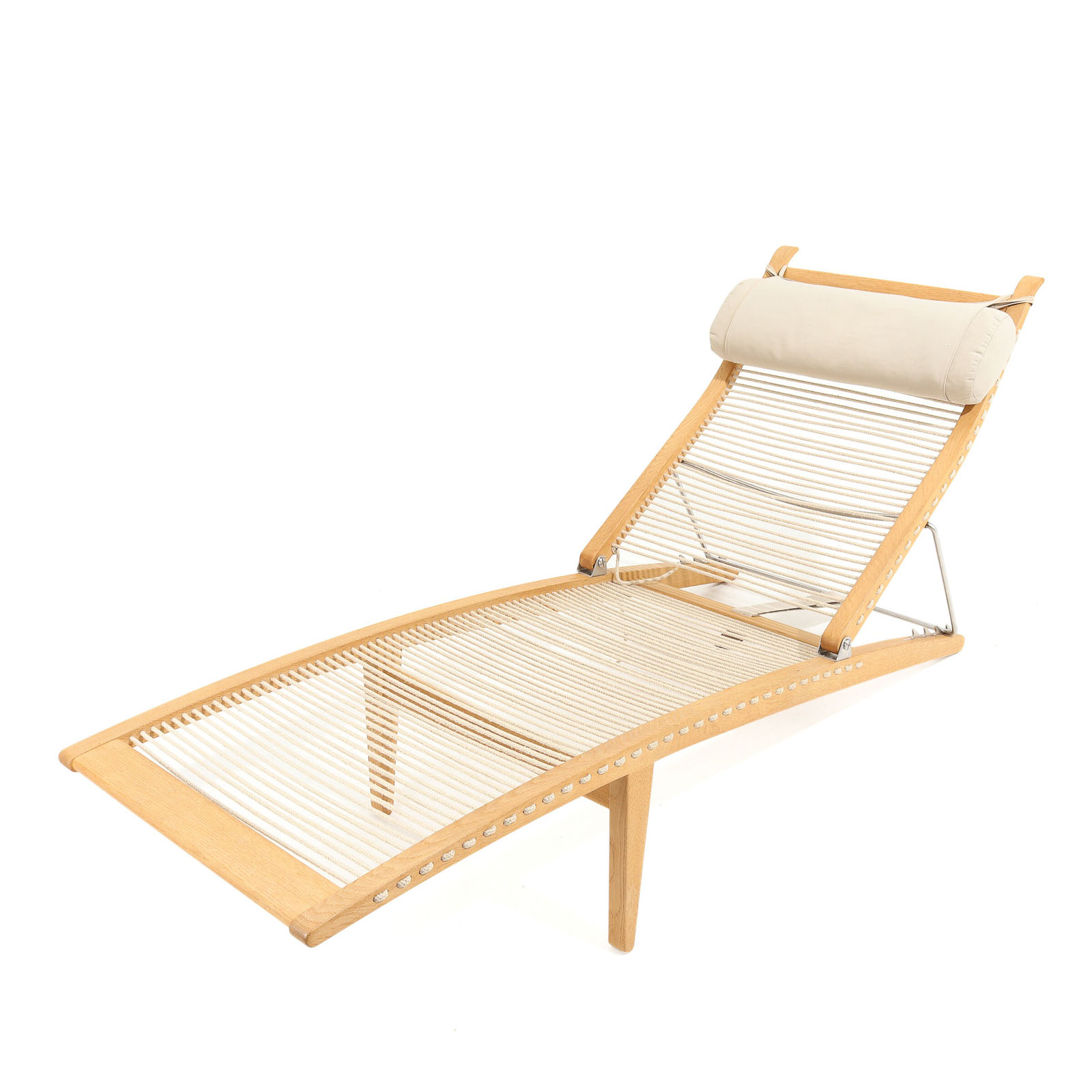 Hans J. Wegner, "The Deckchair", model PP-524 - PP Møbler, Danmark
"The Deckchair", model PP-524, designed by Hans J. Wegner in 1958. Executed by PP Møbler, Denmark's most respected joinery and cabinetmaker in 2005.
This chair was designed in the same period as the PP-512 folding chair and basically shares the same construction.
The Deckchair is normally made by order in either oak or ash, this particular chair is made of soap treated oak and flag halyard.
It bares the original label, which indicates that it was made in a limited edition of 30 pieces (this being no. 28/30). It comes with it's original canvas headcushion (sandcoloured) and optional sheepskin.
Price including VAT
About Hans Wegner
Hans J. Wegner (1914 Tønder, Denmark – 2007) was a famous Danish designer, renowned for his furniture designs.
In his lifetime he designed over 500 different chairs, over 100 of which were put into mass production and many of which have become recognizable design icons.
His designs were praised for their beauty as well as their functionality and Wegner received many prizes for his work: the Lunning Prize in 1951, the Eckersberg Medal in 1955, and the 8th International Design Award in 1997, among others.
Many of Wegner's designs are included in permanent collections of famous international museums like the MoMa in New York, the Stedelijk museum in Amsterdam and Die Neue Sammlung in Munich.
PP Møbler, Denmark 2005. Edition 28/30.