Hans-Agne Jakobsson - Tablelamp, model BN 26 - AB Hans-Agne Jacobsson Markaryd, Sweden ca. 1975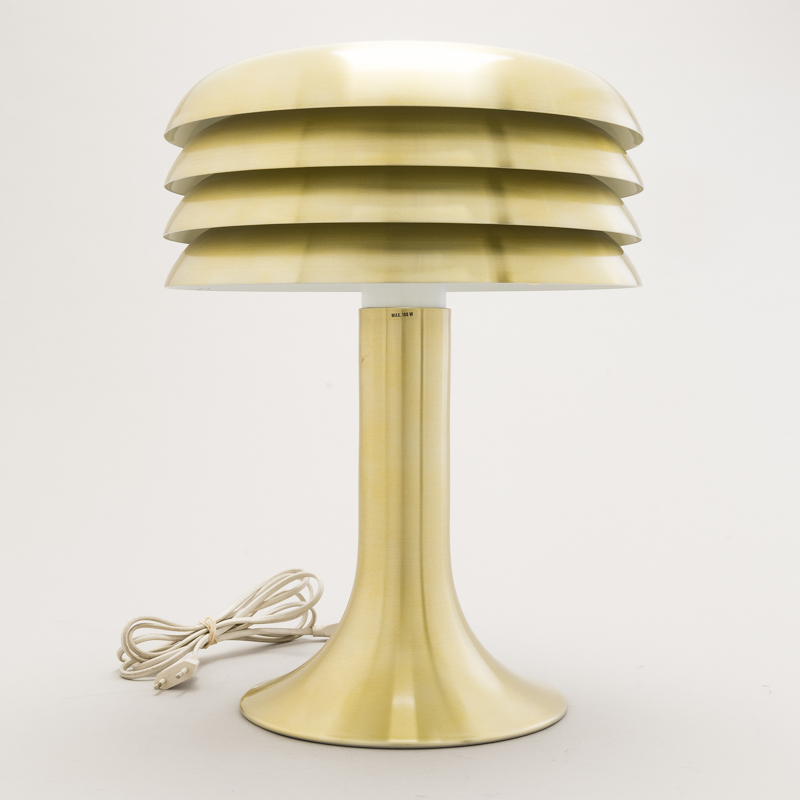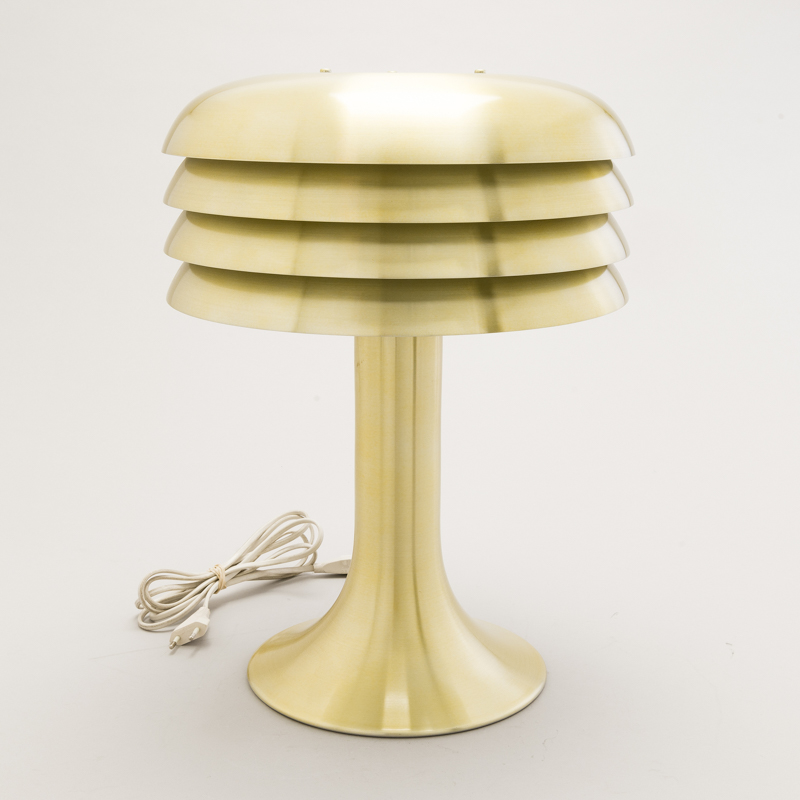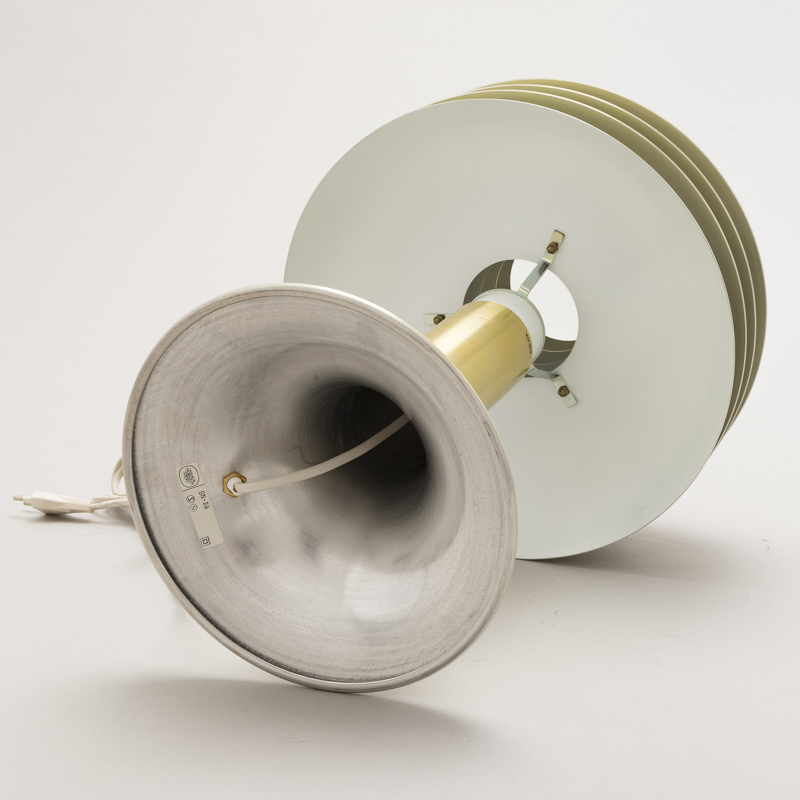 Artist
Hans-Agne Jakobsson (1919 Havdhem, Sweden – 2009 Markaryd, Sweden) was a Swedish designer, most known for his various lighting designs. Educated as an architect he founded his own company in 1951. He designed most of the lamps his company produced, often inspired by famous contemporary designers like Poul Henningsen, Alvar Aalto and Verner Panton, without losing his personal signature of creating soft, warm, subdued light.
His company produced numerous separate lamps. Jakobsson's own designs includes laminated pine lamps, numerous variants of muted lighting, large chandeliers and sconces. This table lamp, model BN-26 (1960s) is one of his most appreciated creations.
Description
Brass coloured aluminium table Lamp, model BN-26, designed by Hans-Agne Jakobsson in the 1960's and produced by AB Hans-Agne Jacobsson Markaryd ca. 1970-1980. This tablelamp is in good overall condition, minor wear consistent of age and use. The lamp is in working condition.
Price including VAT: Sold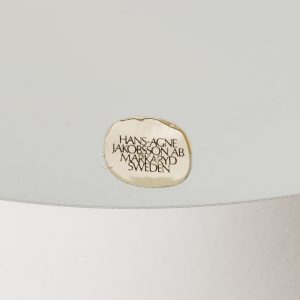 AB Hans-Agne Jakobsson, Markaryd Sweden ca. 1975