Gunvor Olin-Grönqvist – A unique stoneware sculpture of a snail shell on a glazed base – Arabia Finland ca. 1980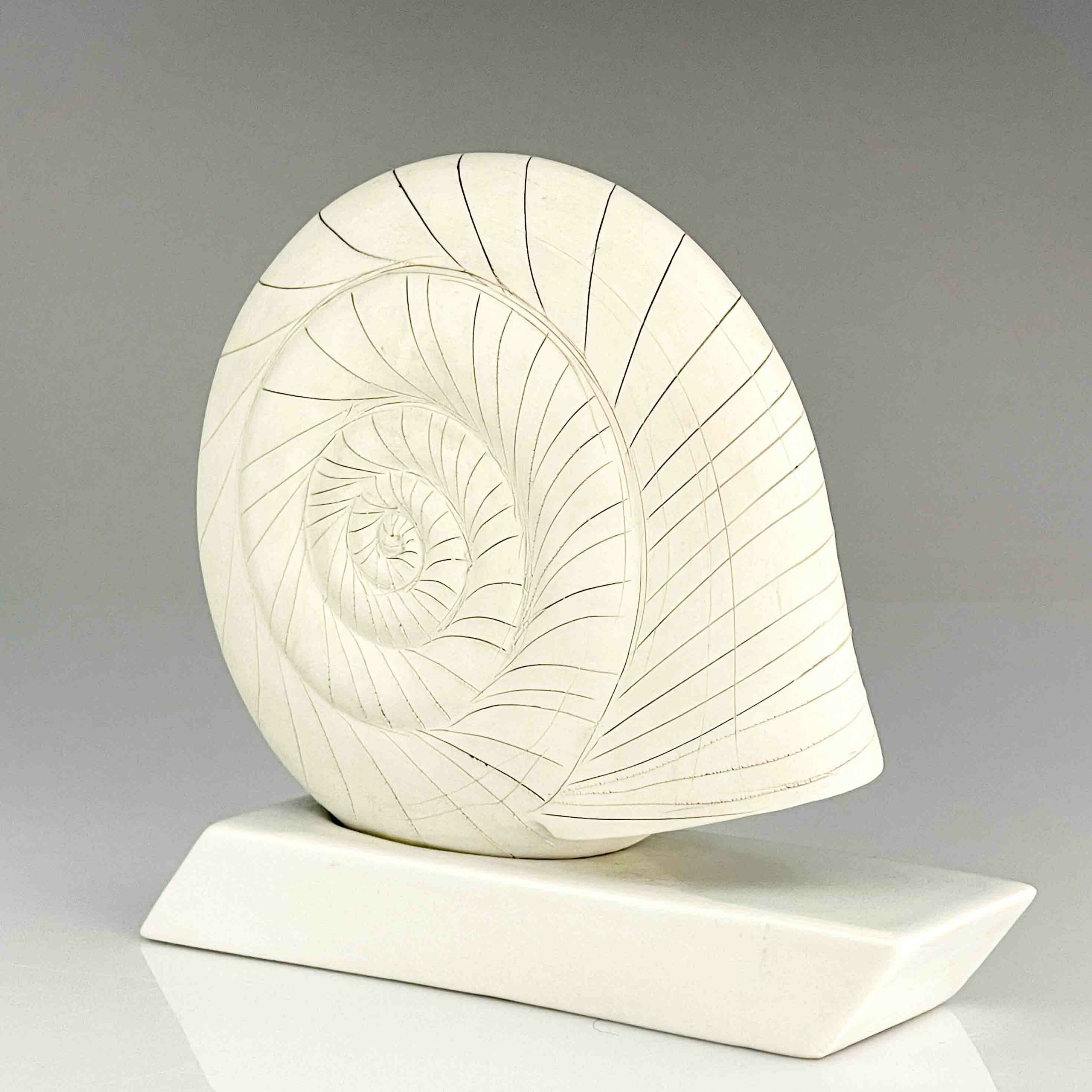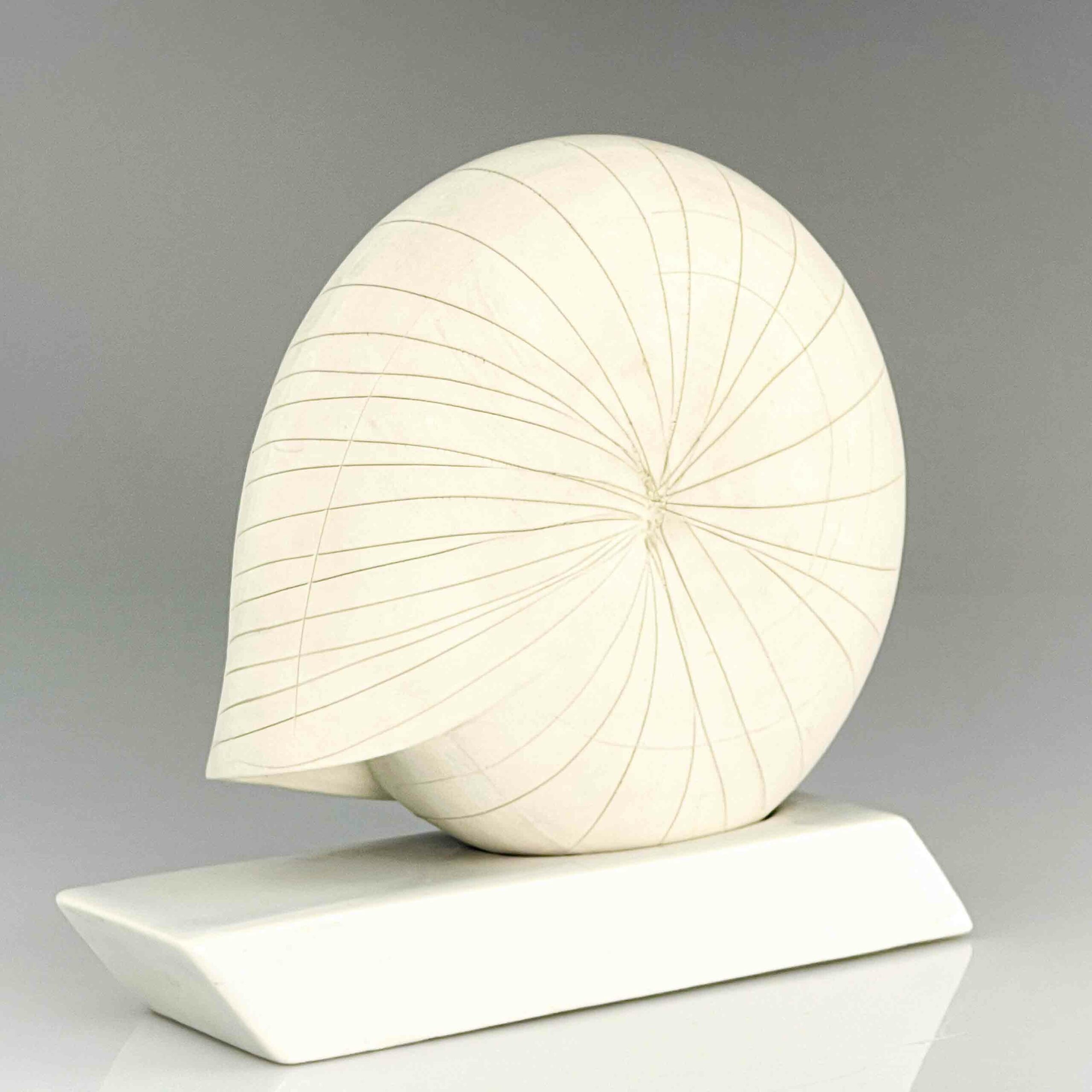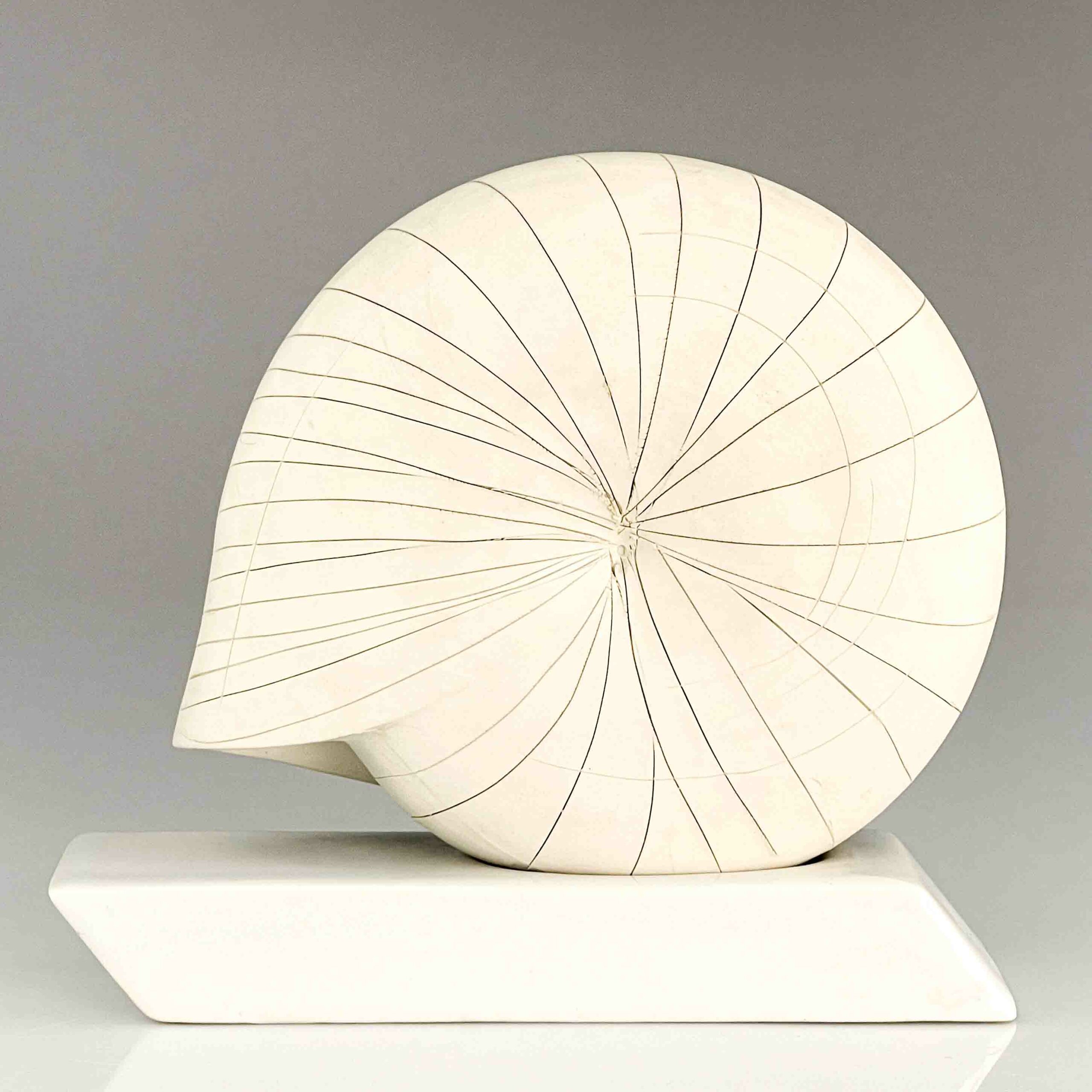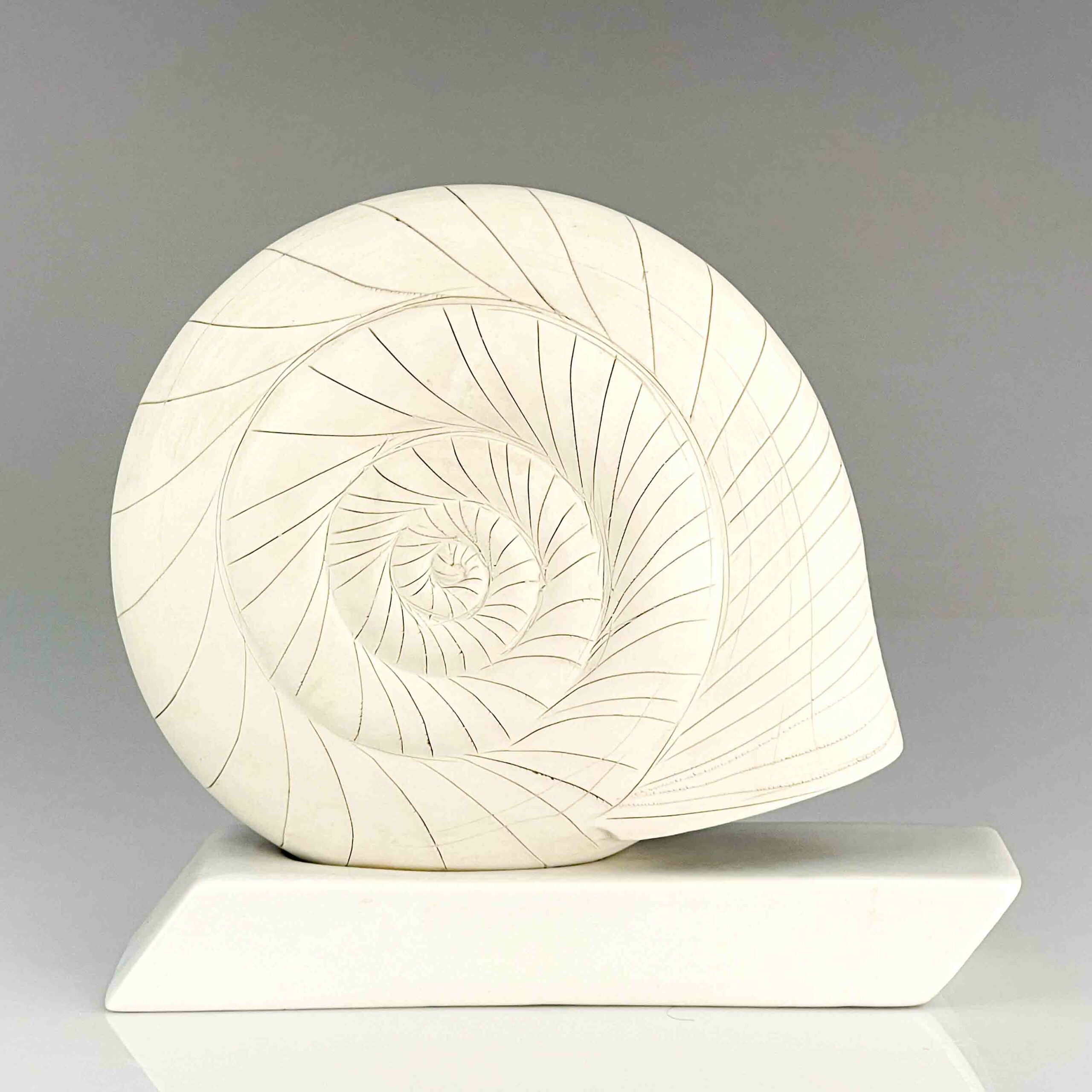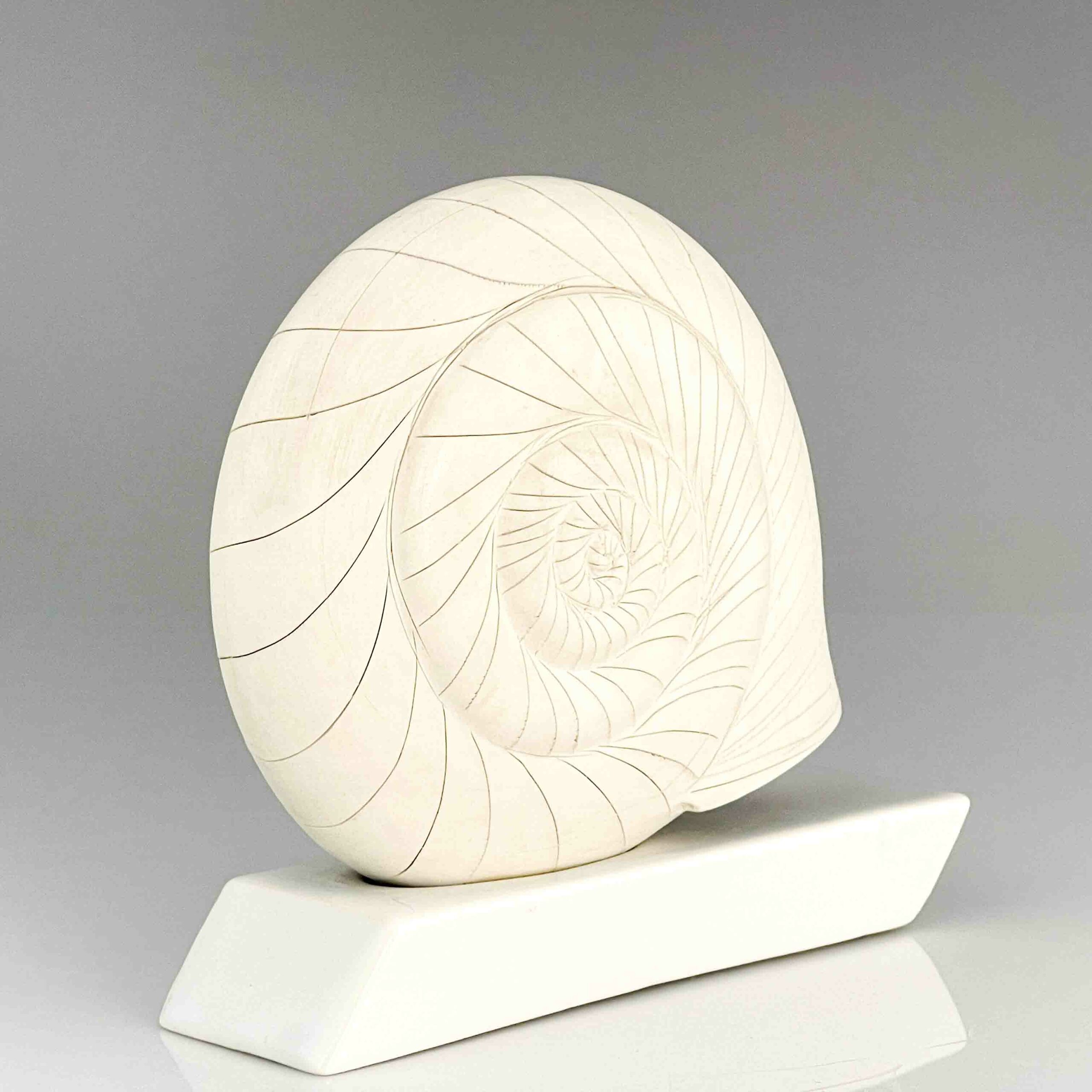 Gunvor Olin-Grönqvist – A unique stoneware sculpture of a snail shell on a glazed base – Arabia Finland ca. 1980
A unique unglazed incised stoneware sculpture of a spiral shell or snail shell on a glazed base.
Sculpted by Gunvor Olin-Grönqvist for Arabia's Art Department in the 1980s. The sculpture is signed under the base: Gunvor Olin-Grönqvist Arabia Finland.
Similar sculptures are in the collection of the NationalMuseum Stockholm and the Victoria & Albert Museum, London.
Price including VAT: Sold
About Gunvor Olin-Grönqvist
Gunvor Olin-Grönqvist (Espoo, Finland 1928 – Helsinki, Finland 2005), an esteemed Finnish artist, left an indelible mark on the world of ceramics with her exceptional talent and creative vision. Born in Espoo, Finland in 1928, Olin-Grönqvist embarked on a lifelong journey of artistic exploration that spanned several decades.
Olin-Grönqvist's artistic journey commenced at the Institute of Industrial Art, where she studied as a porcelain painter from 1948 to 1951. It was during this formative period that her passion for the craft was ignited, setting the stage for her illustrious career.
From 1951 to 1992, Olin-Grönqvist dedicated her professional life to the iconic Arabia factory, where she made remarkable contributions in the Applied Art and Art Department. With unwavering dedication and a keen eye for detail, she meticulously designed various models and decoration types for mass production. Some notable creations include Valpuri, Fructus, Kosmos, Soraya, and Noah's Ark, each bearing Olin-Grönqvist's distinctive artistic signature.
In her pursuit of excellence, Olin-Grönqvist employed a range of innovative techniques in her decorative work. Raw painting, vibrant colour glazes, and intricate engraving were her hallmarks, breathing life into her creations. Her designs often featured stylized animal, fruit, and plant motifs imbued with enchanting fairy-tale themes. Porcelein, faience, and stoneware served as her preferred mediums, each allowing her to unleash her artistic expression with grace and precision.
In the later years of her career, Olin-Grönqvist shifted her focus to the Art Department, where she delved into the naturalistic portrayal of garden plants and sea-life. Her subjects ranged from meticulously rendered apples and onions to whimsical scenes depicting a chicken coop with a lurking fox. These works showcased her ability to capture the essence of nature with astonishing realism and artistic finesse.
Among Olin-Grönqvist's notable achievements is the iconic Tea for Two, Arabia's first white stoneware tea service characterized by elegant, rounded forms. This exquisite design, a testament to her creative genius, solidified her position as a pioneer in the field of porcelain artistry.
Gunvor Olin-Grönqvist's contributions to the Finnish art scene are celebrated to this day. Her unwavering commitment to her craft and her ability to infuse life and enchantment into her creations continue to inspire artists and enthusiasts alike. Her legacy as a trailblazer in ceramics is a testament to her remarkable talent, leaving an indelible imprint on the annals of Finnish art history.
Incised underneath the base: Gunvor Olin-Grönqvist Arabia Finland