Gunnel Nyman - Amber and clear glass "Musselglas" art-object, model GN 12 - Nuutajärvi-Notsjö, Finland 1951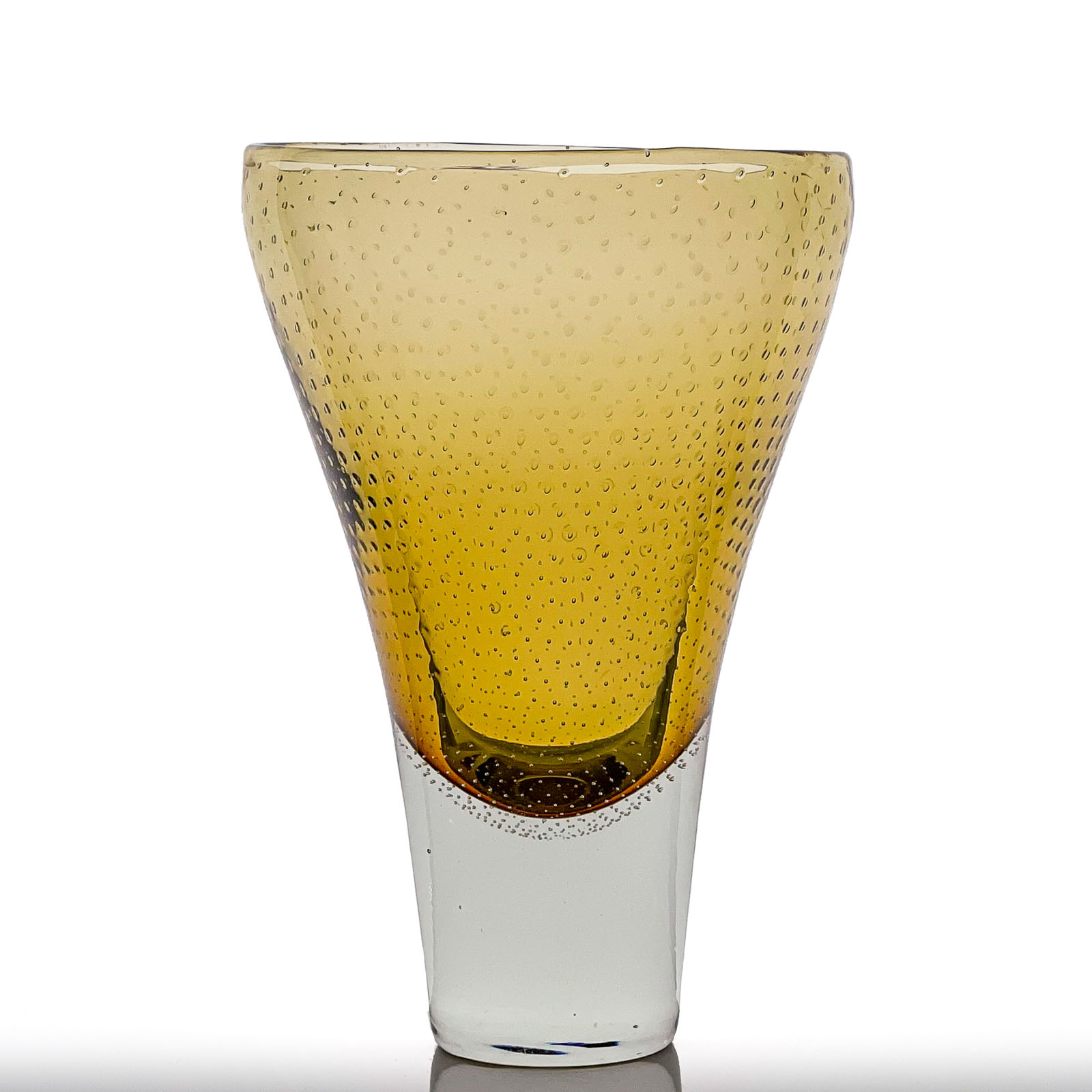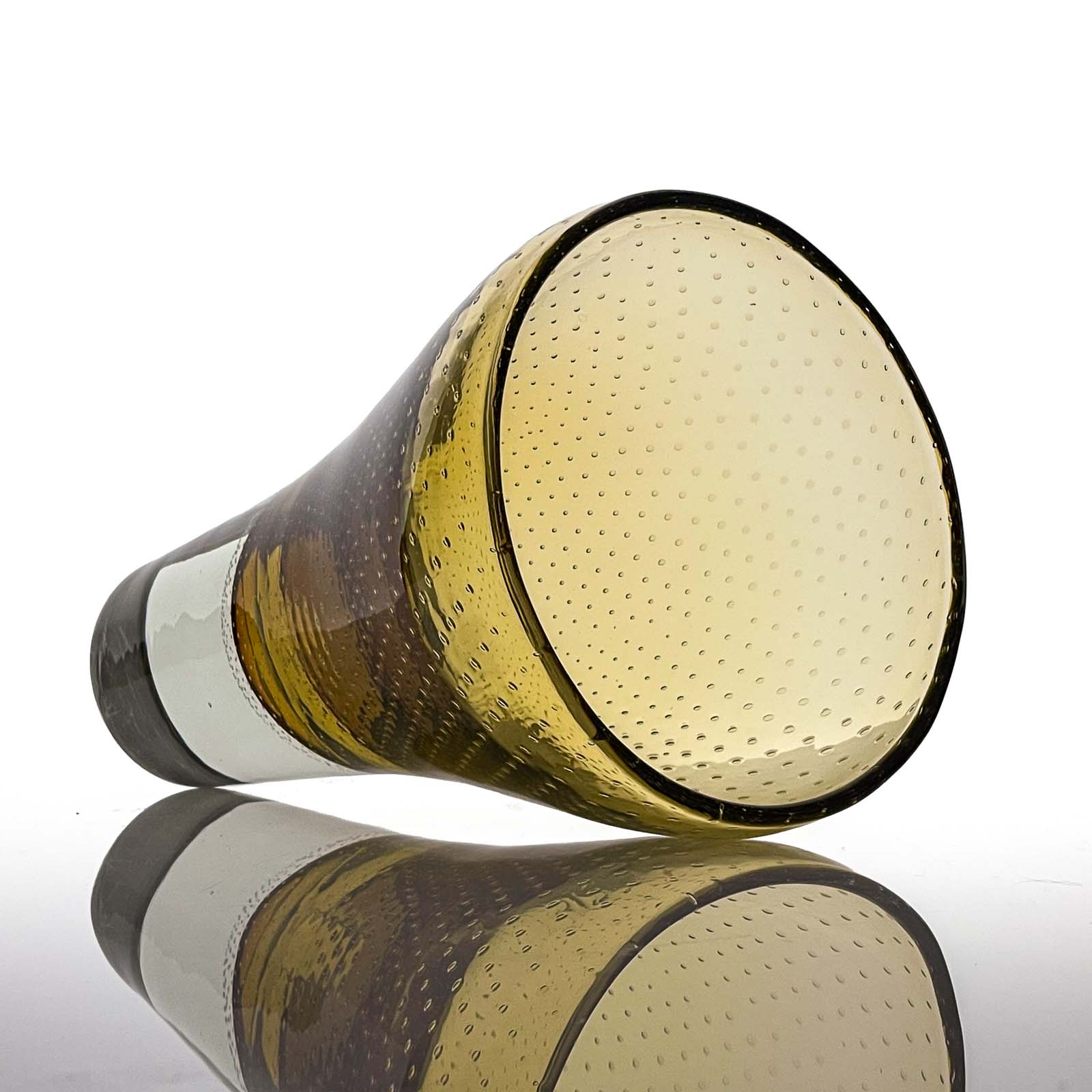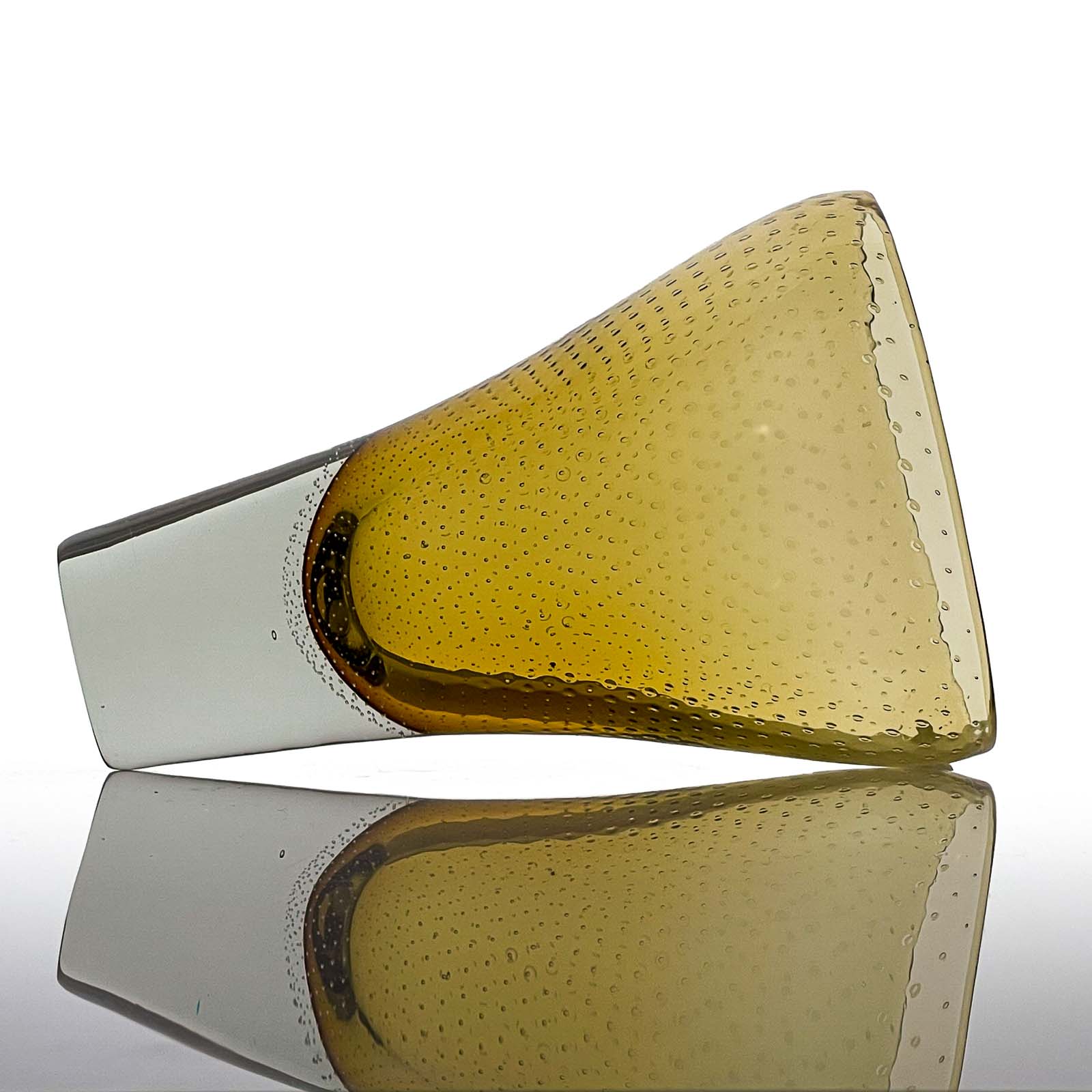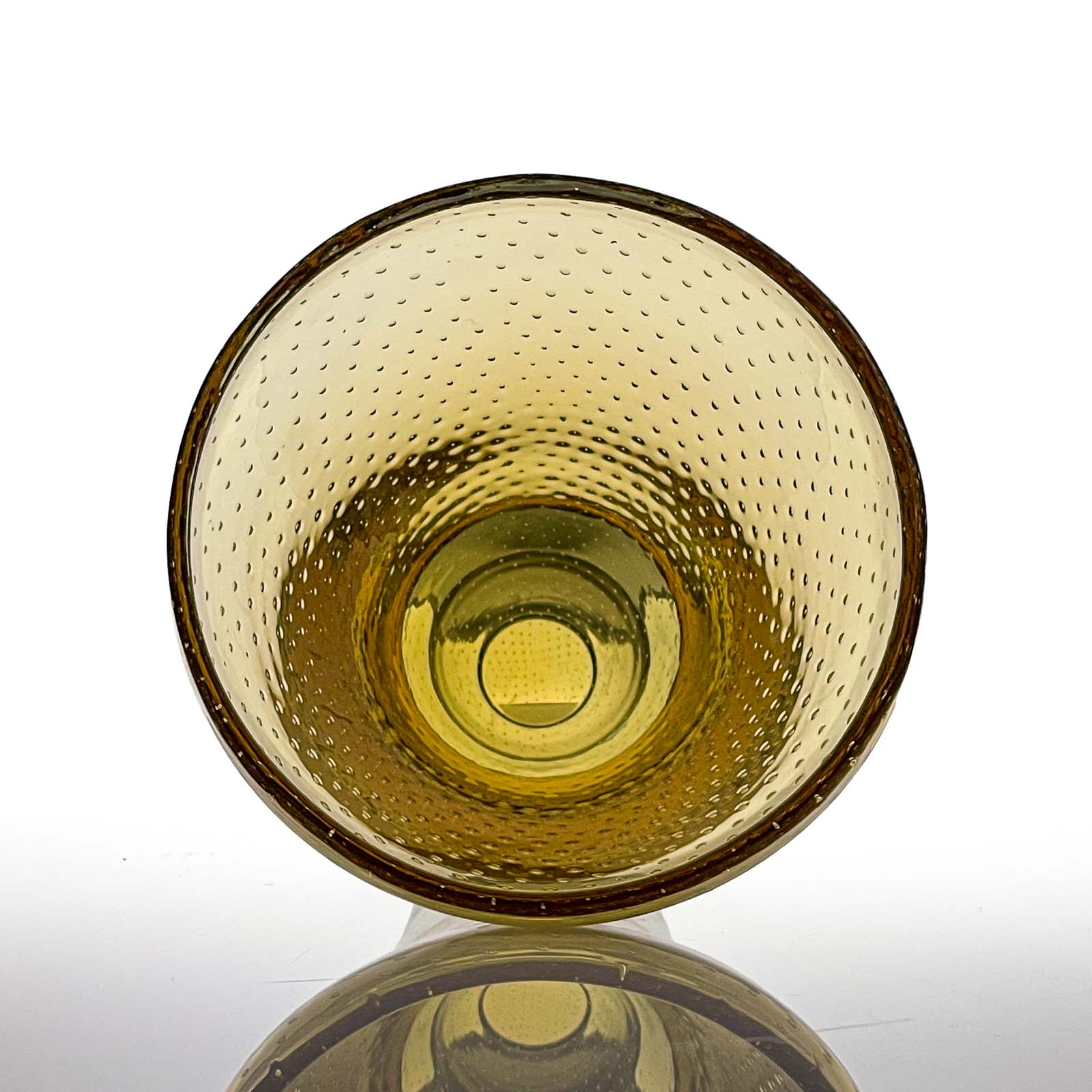 Gunnel Nyman - Amber and clear glass "Musselglas" art-object, model GN 12 - Nuutajärvi-Notsjö, Finland 1951
A spike-mould blown, clear and amber coloured, cased glass Art-object, model GN 12. Designed by Gunnel Nyman in 1947 and executed by the craftsmen of the Nuutajärvi-Notsjö Glassworks in 1951.
Model GN 12 was made between 1949 and 1953 in three different colours: clear glass, amber and lilac. It's interesting to note that the two coloured ones were more expensive than the clear glass specimen and still are more sought after by collectors.
This Art-object is acid-signed underneath the base: G. Nyman - Nuutajärvi-Notsjö - 51 (1951). The signature has faded slightly but is still perfectly readable.
Price including VAT
About Gunnel Nyman
Gunnel Nyman (Turku 1909 – 1948) was a Finnish designer most known for her modern art-glass design.
She was educated at the Central School of Arts and Crafts in Helsinki under Arttu Brummer. During her short but brilliant carreer - she died while still in her thirties - she designed glassobjects for all the major Finnish glassworks. First at Riihimäki from 1932 until 1947. Followed by Karhula from 1935 to 1937, Nuutajärvi-Notsjö from 1946-1948 and finally Iittala from 1946-1947. Besides glass-objects she also designed furniture and light fixtures for Taito in the late 1930's.
Her style was characterised by a strong sense of form and a subtle articulation of surface and mass. Ada Polak, a famous French glass-historian wrote about Nymans creations: "She had an intense feeling for the soft pliability of the material.. while the effect of inlaid colours and bubbles were exploited in a series of graceful vases" and "Whetever technique she employed, she gave to all her designs a subtle touch of true poetry".
Gunnel Nyman was awarded citations and medals in the 1933 and 1936 Riihimäki glass competition. A gold medal and silver medal at the Exposition Internationale des Arts et Technique dans la Vie Moderne in Paris. And a posthumus gold medal at the 1951 Triennale di Milano.
Her work can be seen in museums all over the world like The British Museum, MoMa and Designmuseo Helsinki.
Acid-signed underneath the base: G. Nyman Nuutajärvi-Notsjö 51 (1951).