Christo and Jeanne-Claude - Wrapped Tree (Project), colour-serigraph1970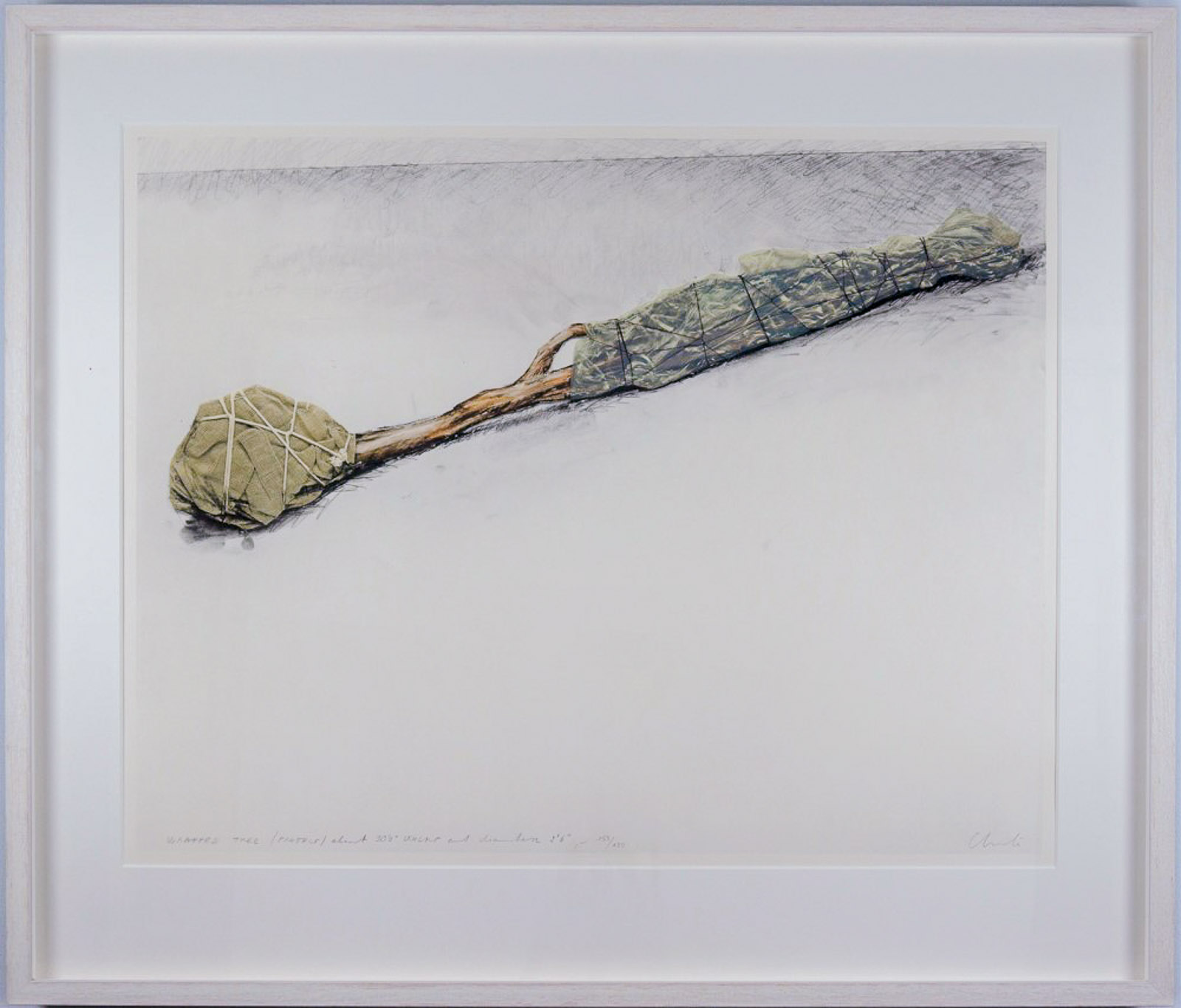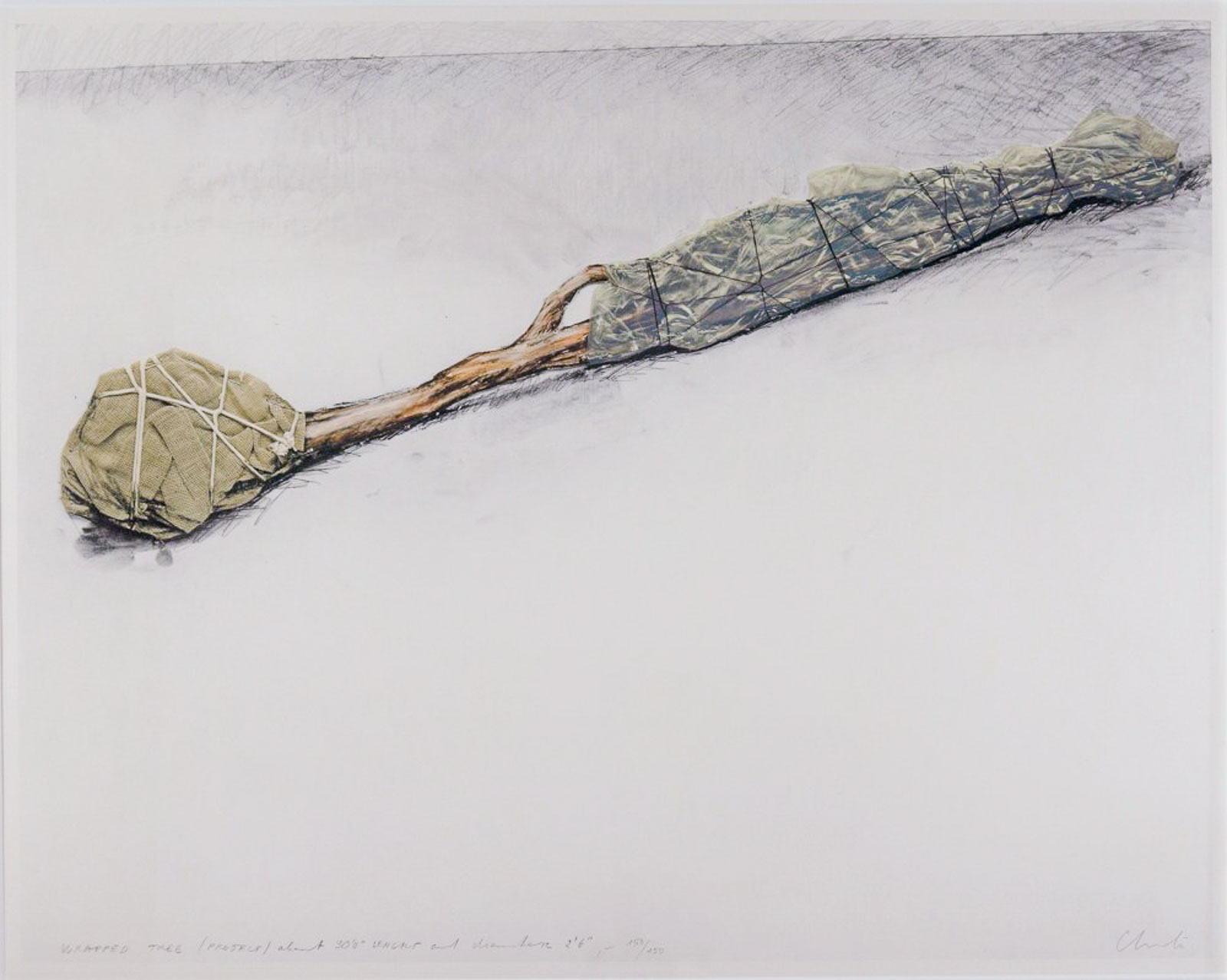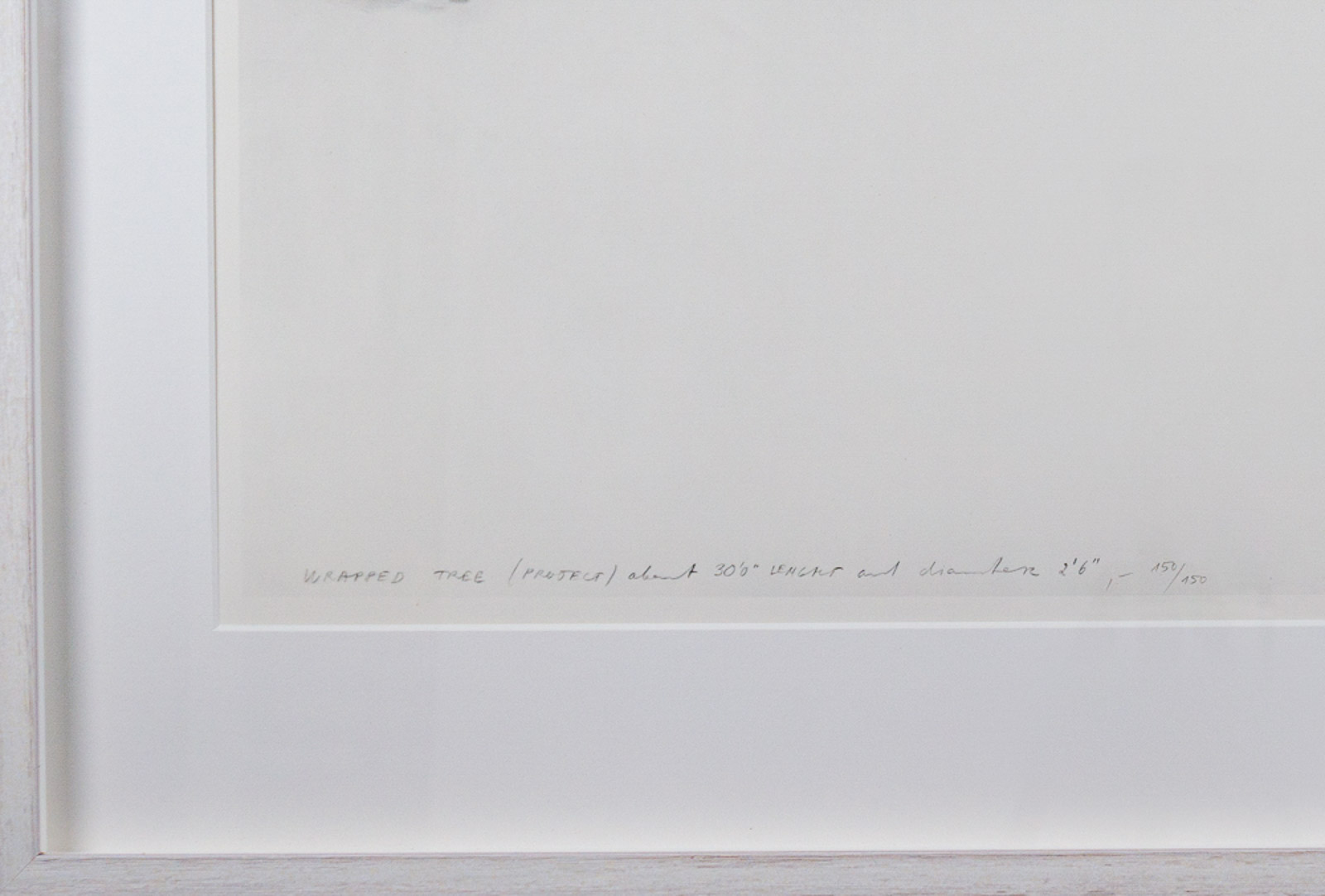 Artist
Christo Vladimirov Javacheff (1935 Gabrovo, Bulgaria - 2020 New York City) was an American artist who together with his late wife Jeanne-Claude (1935 Casablanca – 2009 New York City) gained worldwide recognition as creators of environmental works of art. Among the most recognized artworks are their wrapped Reichstag in Berlin (1995), the Pont Neuf in Paris (1984) and The Gates in New York's Central Park (2005).
Description
"Wrapped Tree (Project)", 1970. Signed in pencil Christo and numbered 150/150. Colour-serigraph on Bristol paper, framed. Image Size H. 55,9 cm x W. 71 cm. Sheet size H. 62 cm x W. 83 cm Frame size H. 77.5 cm x W. 90 cm x D. 3.5 cm.
Wrapped Trees have been in Christo & Jeanne-Claude's work since 1964. The majority of projects were rejected though (most notably Paris and Saint-Louis) and only a few – single tree projects – were completed.
It eventually took 34 years until in November 1998 a large scale project was realised in Riehen, Switserland. During the two year preparation the artists carefully selected 178 trees in the park near Fondation Beyeler and north of Basel in Berower park. The project stood for three weeks during the changing autumn weather. No Wrapped Trees project of such scale has since been undertaken.
Price including VAT:  SOLD
Printed by Hans-Peter Haas, Stuttgart (Germany). Published by Galerie Spiegel, Köln (Germany) 1970. This print was included in the portfolio Spiegel 70, published to celebrate the 25th anniversary of Galerie Spiegel in Cologne. It was published in an edition of 150 (+15 AP).