Christo and Jeanne-Claude - Wrapped Coast - colour-offset 1977, professionally framed, museumglass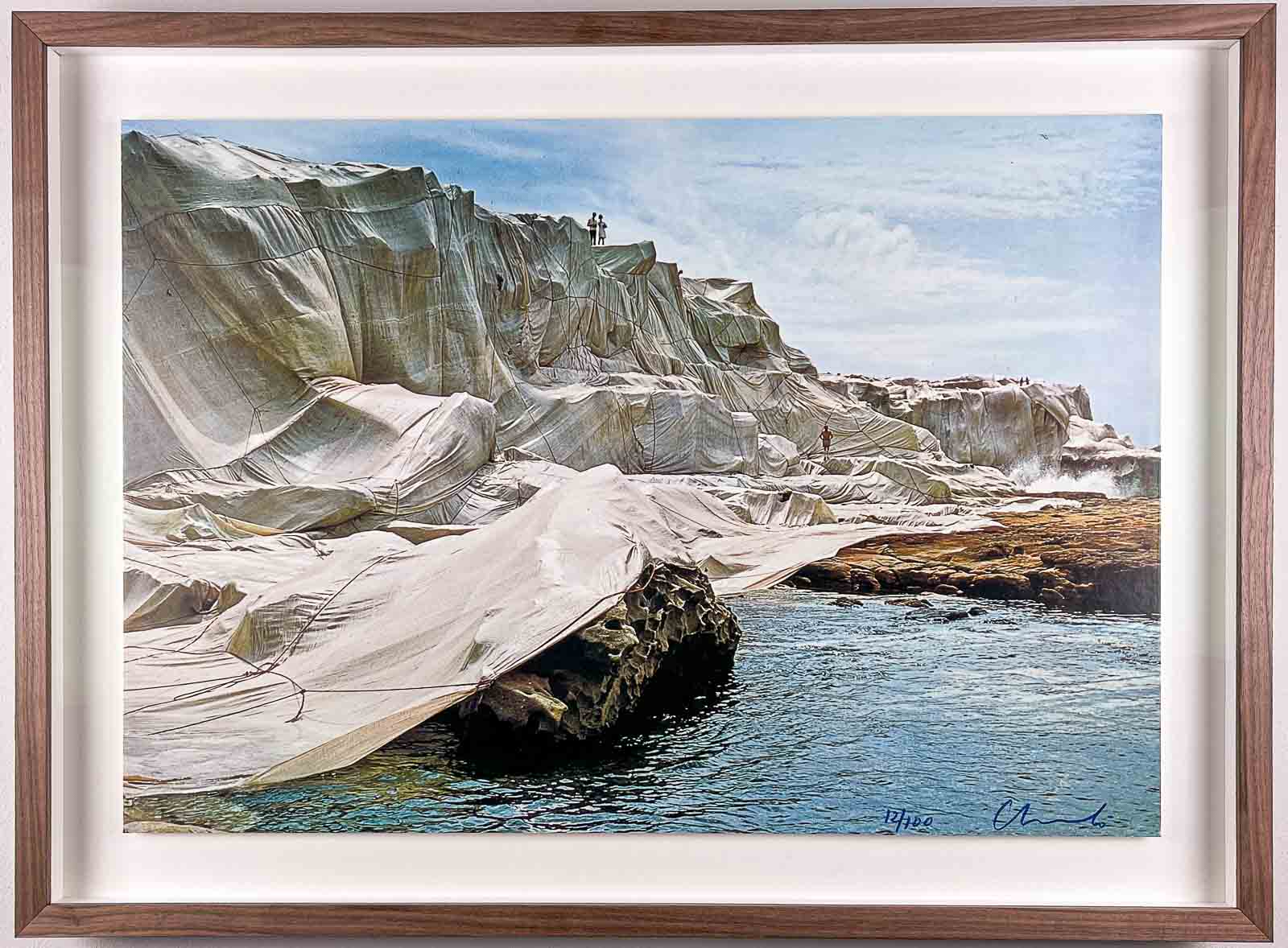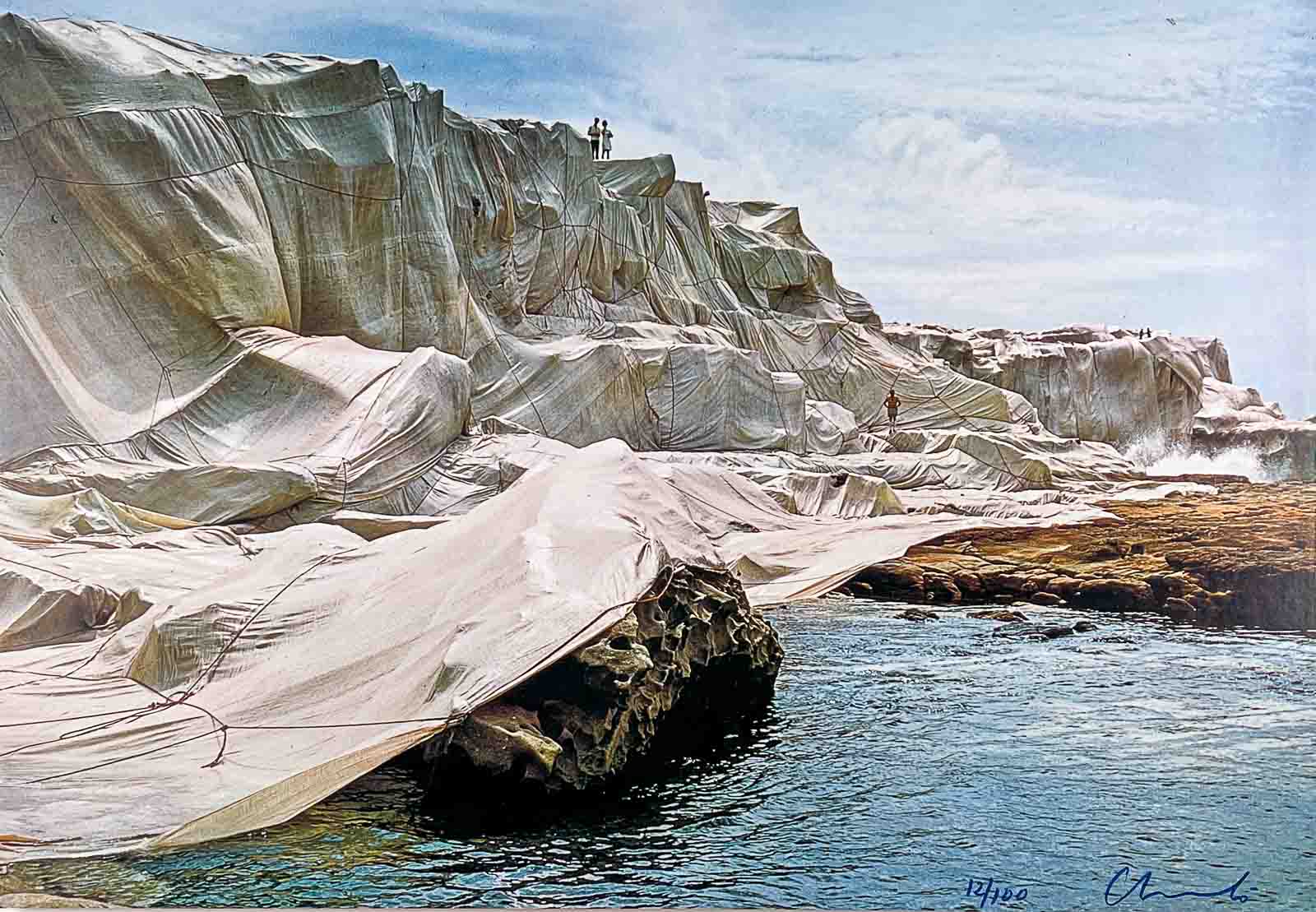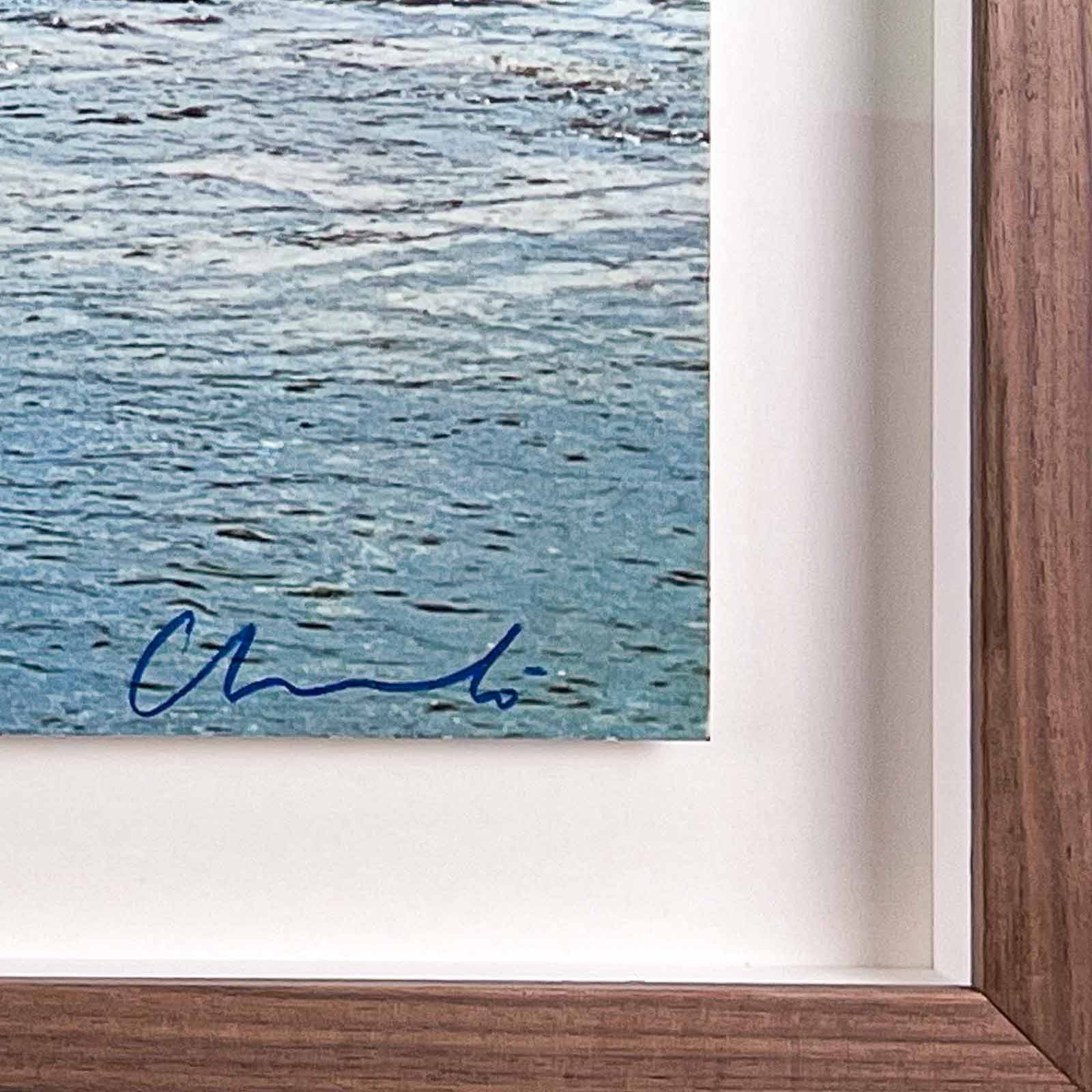 Christo and Jeanne-Claude - Wrapped Coast - colour-offset 1977, professionally framed, museumglass
Wrapped Coast, Little Bay, Australia, 1968-1969 (Schellmann 87A)
Offset print on Offsetpaper
Edition: 100
Signed and numbered (12/100) by the artist in lower right corner.
Original Photograph: Harry Shunk
Publisher: The Israël Museum, Jerusalem 1977
Professionally framed in a American Walnut veneered frame, museumglass (anti reflecting and UV filtered). Ready to hang.
The Wrapped Coast Project
Picturesque Little Bay, south of Sydney Australia was shook up in 1969 when Bulgarian born, New York based artist arrived with his wife and over a hundred workers and volunteers who brought 90.000 square meters of plastig fabric, 56 kilometers of polypropylane rope. They transformed the landscape into a gigantic work of art, by then the largest single artwork that was ever made. The artwork captured the attention of journalists around the world and it profoundly influenced the course of contemporary art in Australia.
Price including VAT
About Christo & Jeanne-Claude
Christo Vladimirov Javacheff (1935 Gabrovo, Bulgaria - New York 2020) was an American artist who together with his late wife Jeanne-Claude (1935 Casablanca – 2009 New York City) gained worldwide recognition as creators of environmental works of art. Among the most recognized artworks are their wrapping of the Reichstag in Berlin (1995), the Pont Neuf in Paris (1984),The Gates in New York's Central Park (2005) and most recent the Arc de Triomph in Paris (2021).
Published by the Israel Museum, Jerusalem 1977