Axel Salto - Stoneware Deerhead sculpture, model 20:803 - Royal Copenhagen, 1950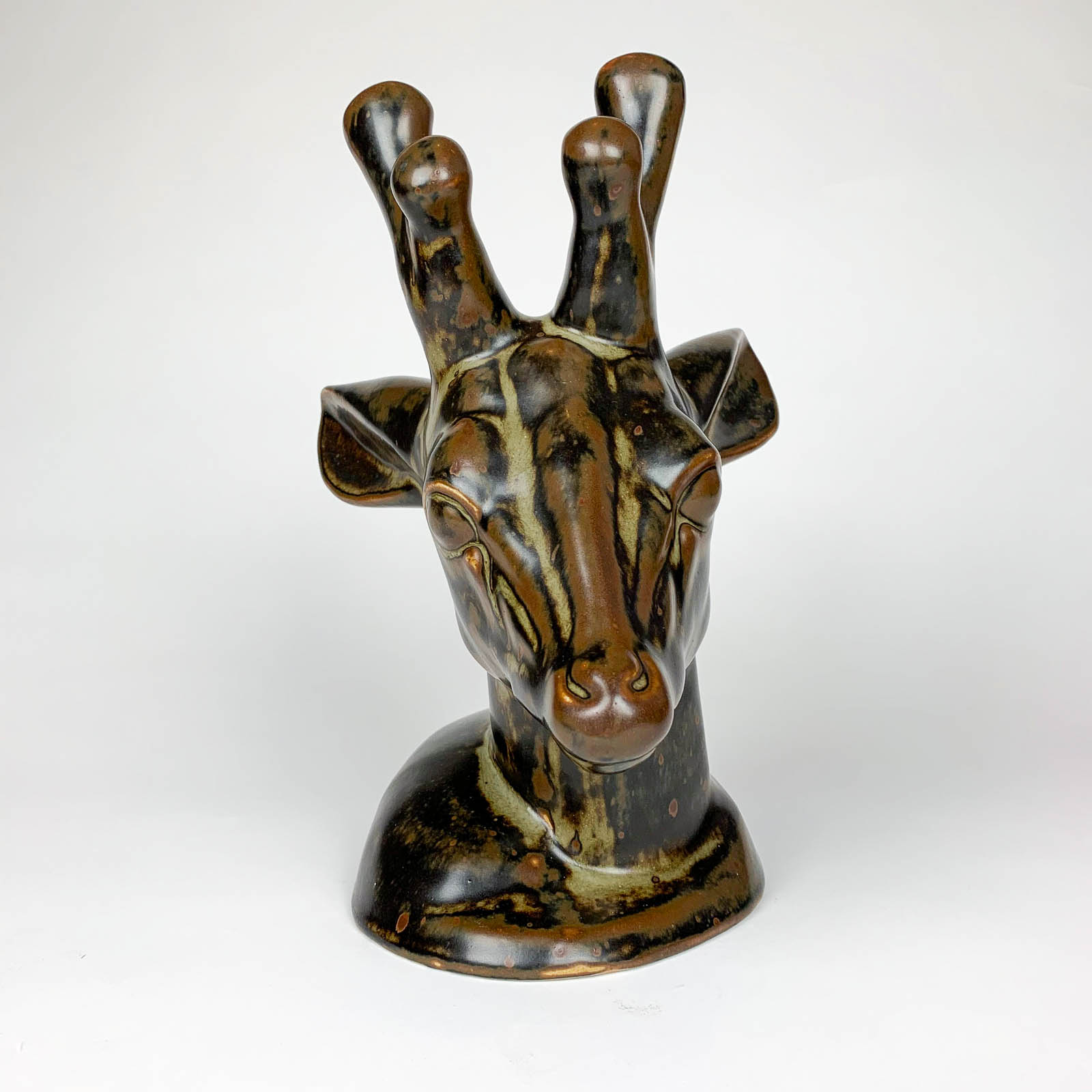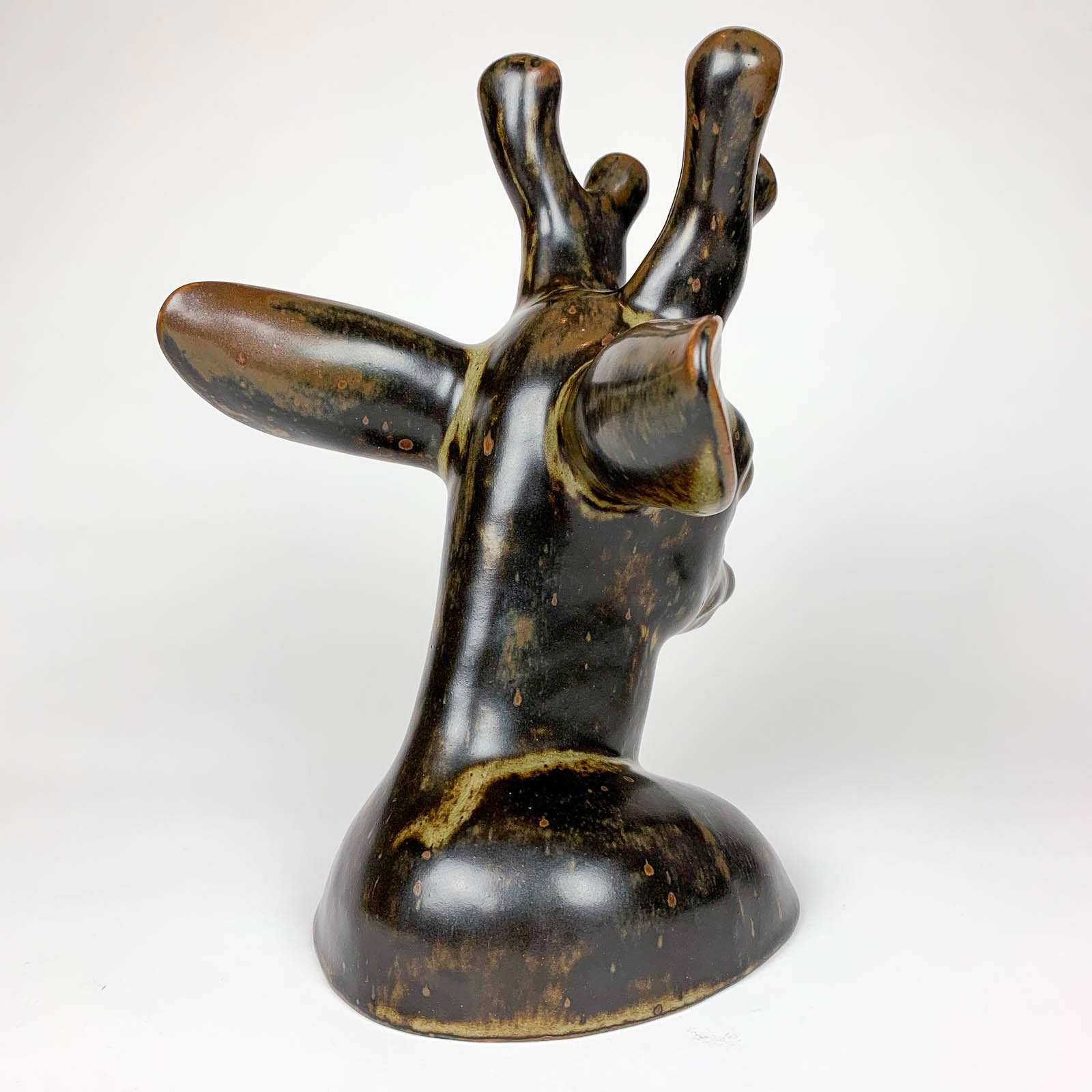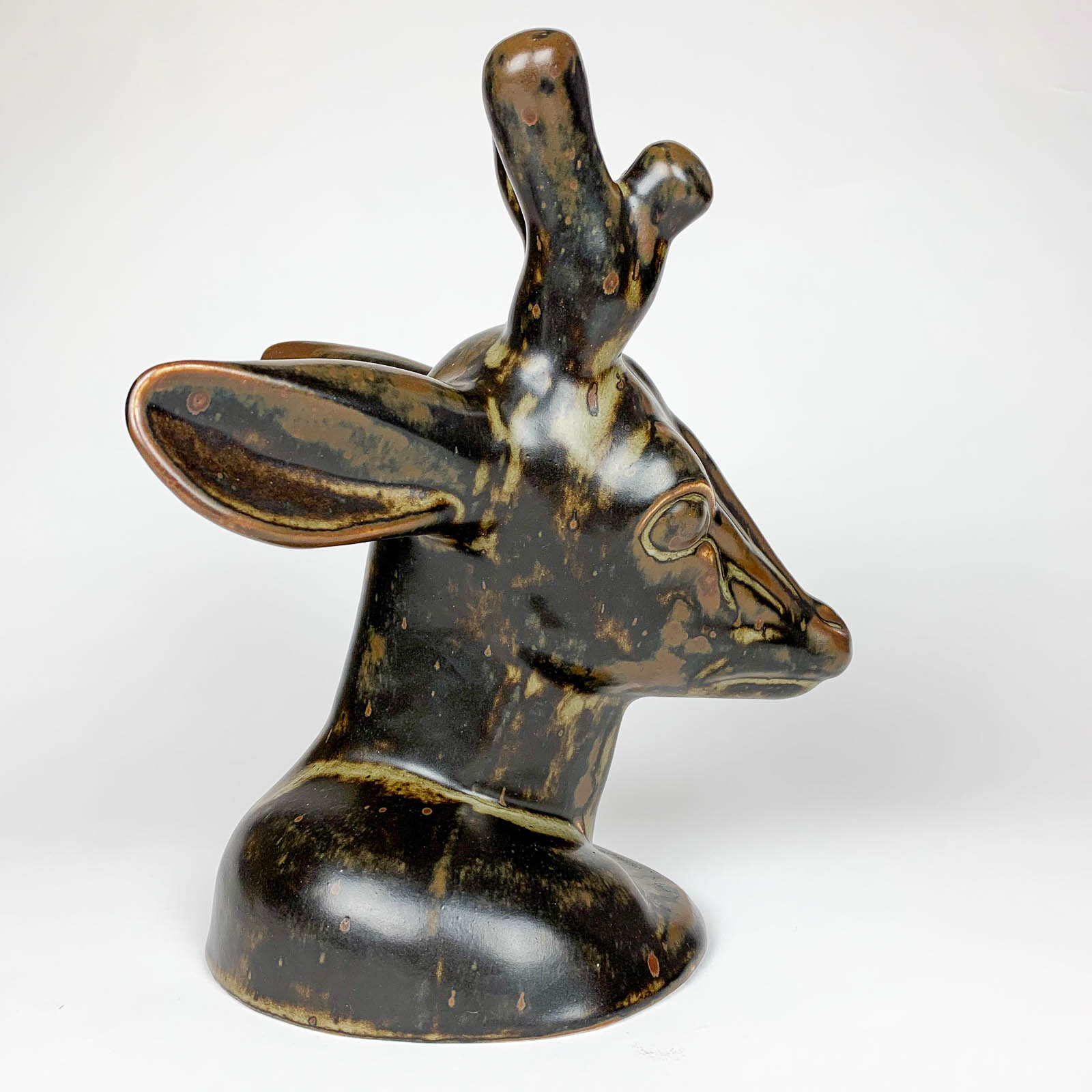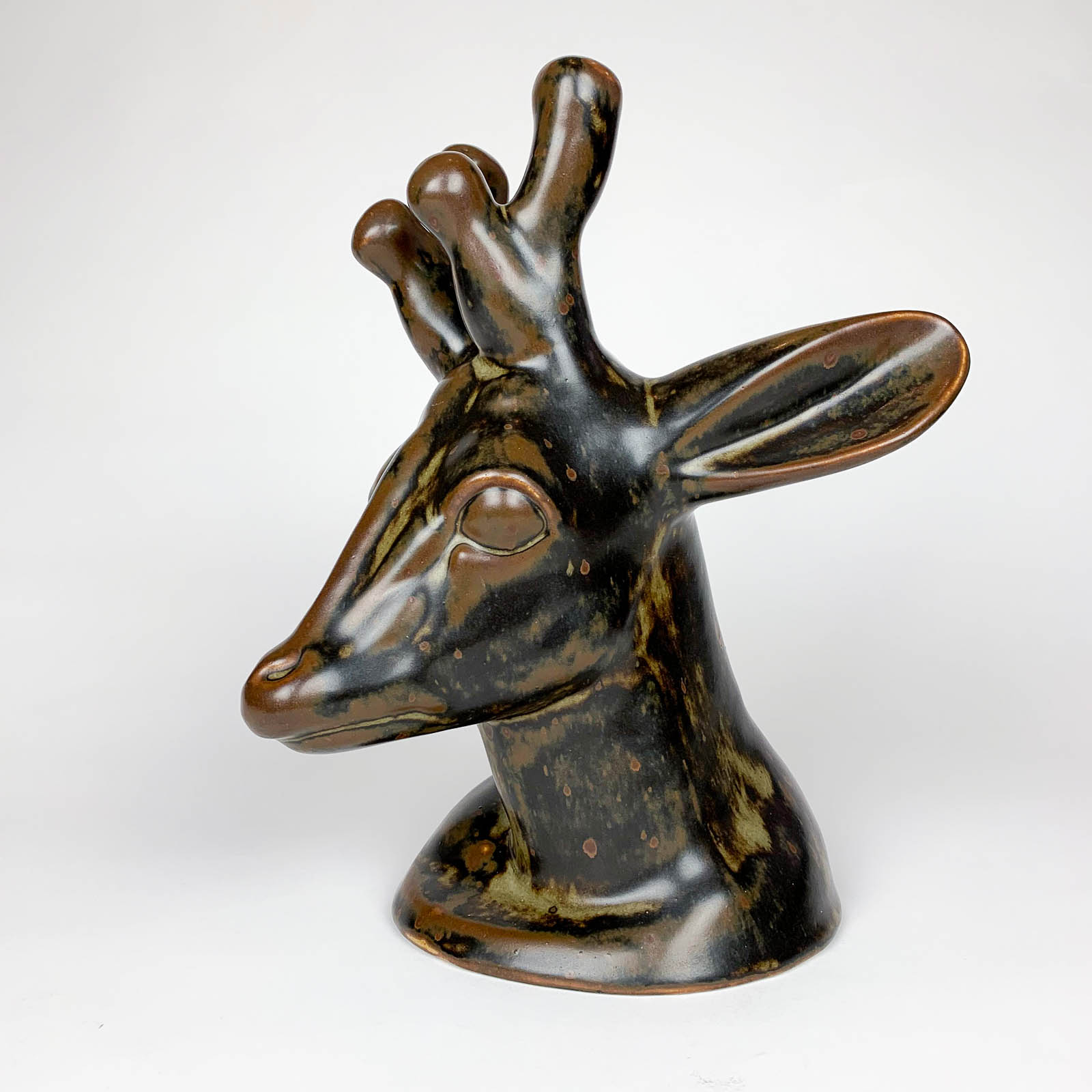 Artist
Axel Salto (1889 Copenhagen, Denmark - 1961 Frederiksberg, Denmark) was a Danish artist most known for his oeuvre of Ceramics and Works on paper. Axel Salto studied at the Royal Danish Academy of Fine Arts. After his education he visited Paris where he founded the group De Fire (The Four).
Throughout the 1920s, his artistic focus shifted from painting to ceramics. Among Salto's first works was the polycrome porcelain (Bing & Grøndahl, 1923–25), which was presented in the Danish Pavilion at the World Exhibition in 1925. Then followed stoneware in collaboration with Carl Halier (1929–30) and Saxo ceramics (1931–32). From the mid-1930s he worked mainly with The Royal Porcelain factory in Copenhagen.
Salto developed his ceramic stoneware works throughout his career and experimented with unusually rich glazes and organic shapes. He is mainly known for his three main styles characterized by ornamental simplification. 1) The rifled style, based on simple repetitive patterns. 2) The buttoned style, inspired by chestnuts and eucalyptus fruit. 3) The budding style, a reflection of naturally growing plants. Salto used Chinese and classic glazes such as solfatara and sung, among others.
Description
A stoneware Deerhead sculpture, model no: 20.803, sculpted by Axel Salto in 1946 and executed by Royal Copenhagen in 1950. These sculpture were executed in 5 different glazes, this particular piece is glazed using the Dilou glaze, which gives it a very beautiful patinated bronze look.
The Deerhead is fully marked: engraved SALTO and modelnumber: 20803. Also underglazed stamped with the Royal Copenhagen Denmark stamp (lttle stripe underneath the capital R indicates execution in 1950) and the three waves. There is also an underglazed mark: B1:1 most likely a firing number. In felt pen underneath the base on the edge a former owner wrote his name.
Price including VAT: SOLD
Royal Copenhagen, Denmark 1950