Alvar Aalto - a Vintage Model A335B pendant - Valaisinpaja, Finland 1970's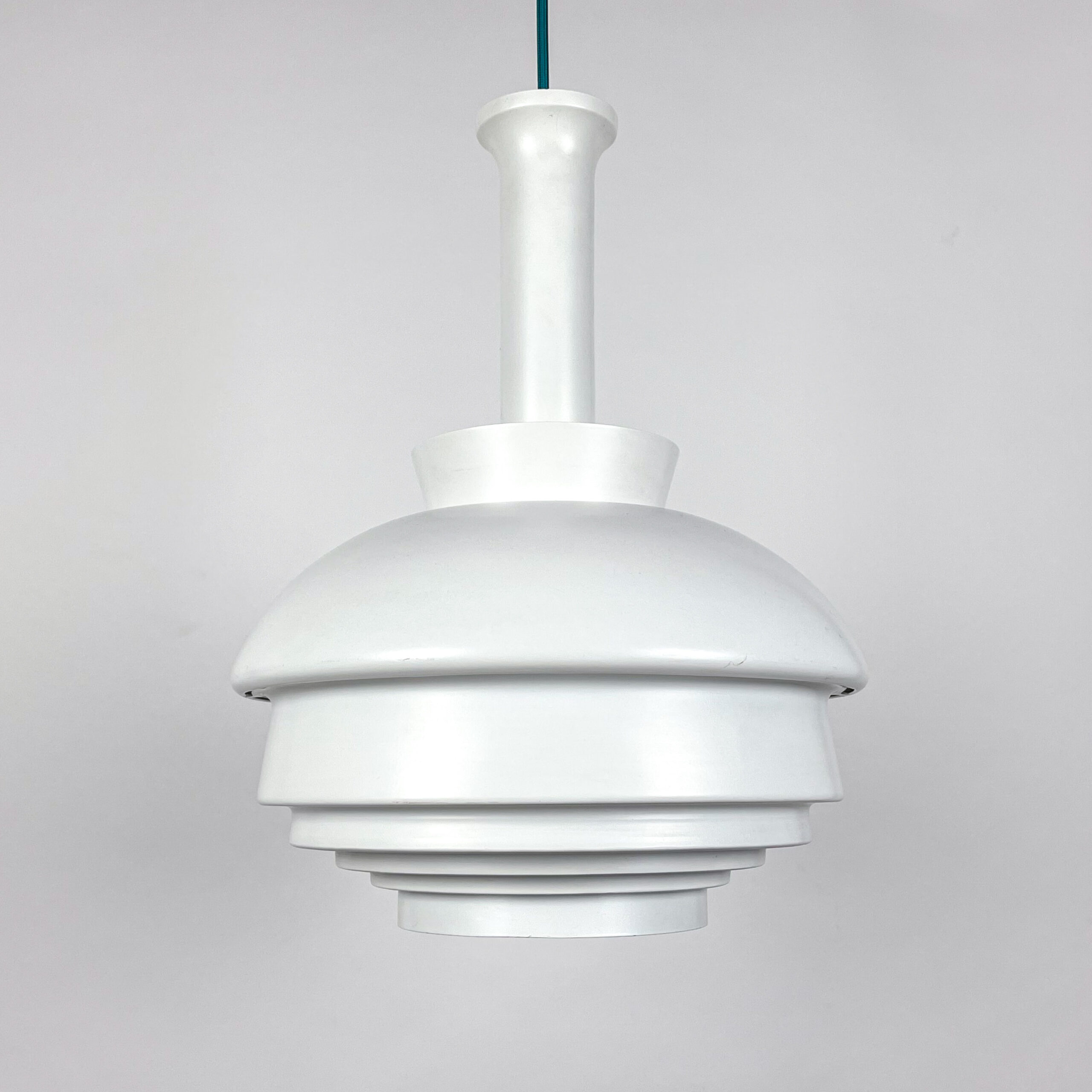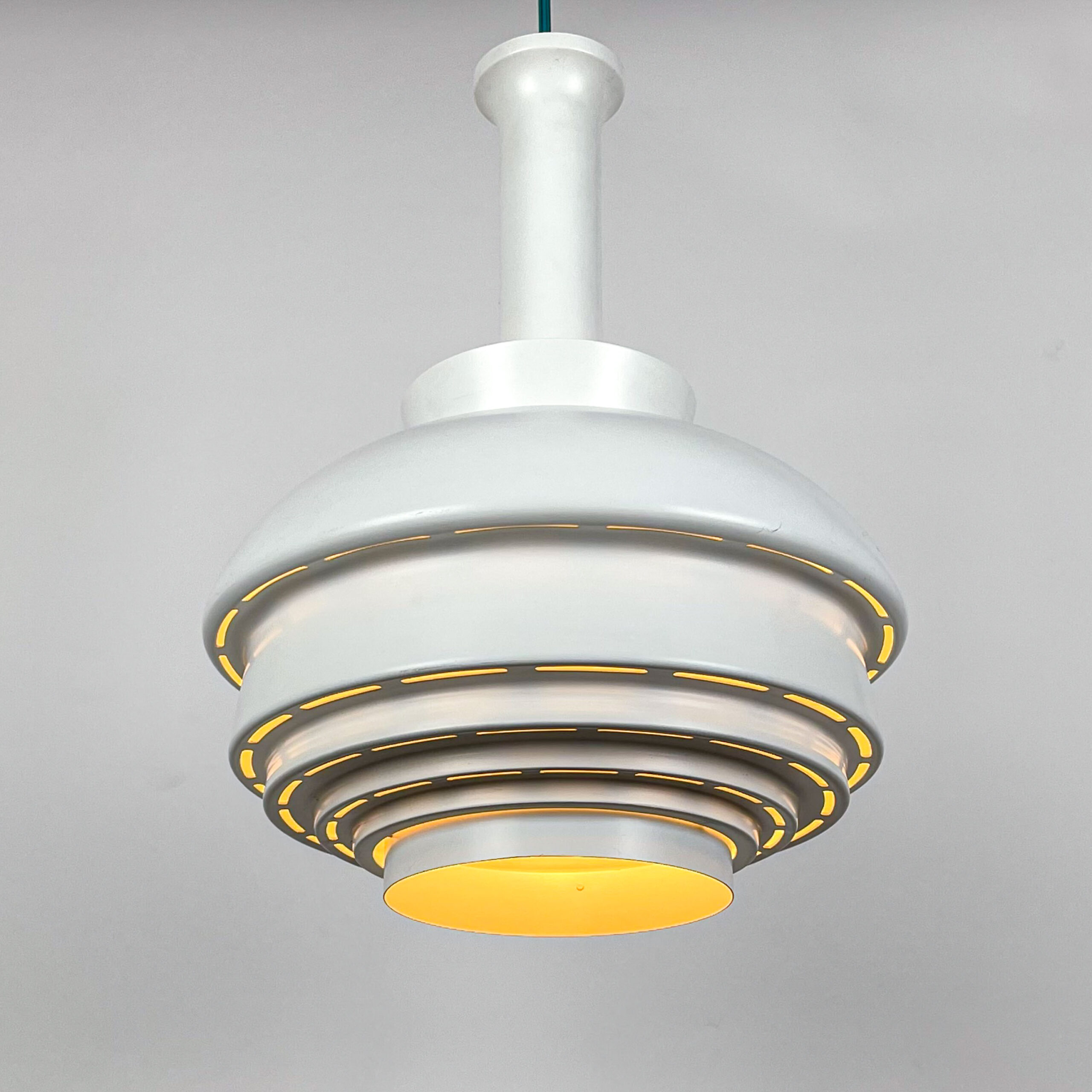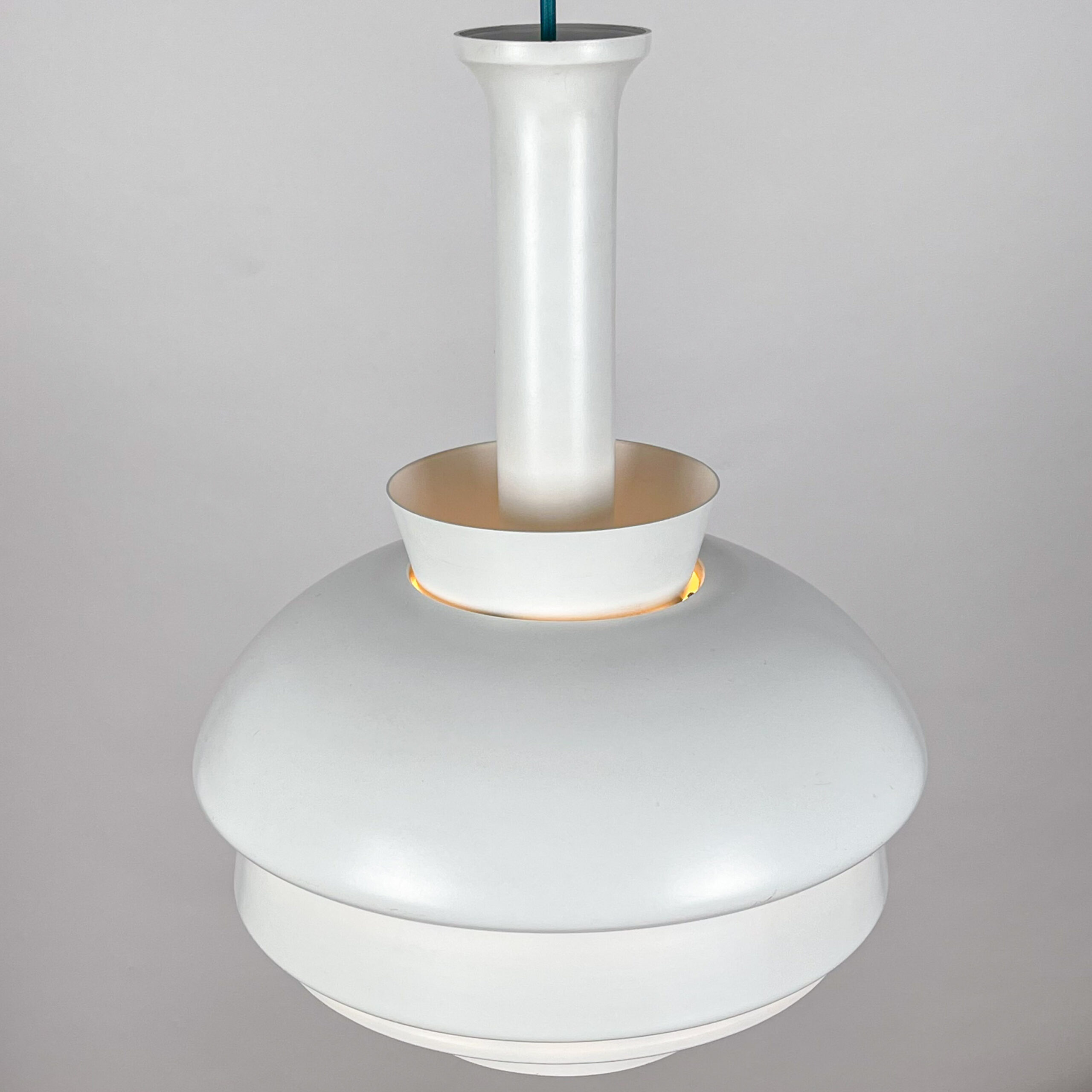 Artist
Alvar Aalto (Kuortane 1898 - Helsinki 1976) was a Finnish Modernist Architect and designer. Aalto was one of the first and also among the most influential modern architects in Scandinavia. Important works by Alvar Aalto are the Finlandia-hall in Helsinki, Säynätsalo's cityhall and the campus of the former Technical Univerity in Helsinki.
He was also famous for his furniture and industrial design. Worldfamous is his Aalto-vase (1936). This vase is based on a series of sketches he made for a designcontest  by the Karhula-Iittala glassworks. He also designed numerous furniture and lighting designs for Artek.
Aalto's work are in museumcollections all over the world, among those: Museum of Modern Art, New York City, Designmuseo Helsinki, British Museum, London and Stedelijk Museum Amsterdam.
Description
A vintage painted metal ceiling light, model A335B, the domed white enamelled metal shade with concentric perforations. Complete with the white bottom rim that is often missing.
Designed by Alvar Aalto in 1954. This example was most likely made by Valaisinpaja in the mid 1970's. Valaisinpaja Oy was a light company, founded in 1967 and it mainly produced lamps for architectural and design projects, among them many of Alvar Aalto's works.
Price including VAT: Sold
Made by Valaisinpaja, Finland in the mid 1970's.