Alvar Aalto - A vintage pair of "Golden Bell" pendants - Louis Poulsen, Denmark 1960's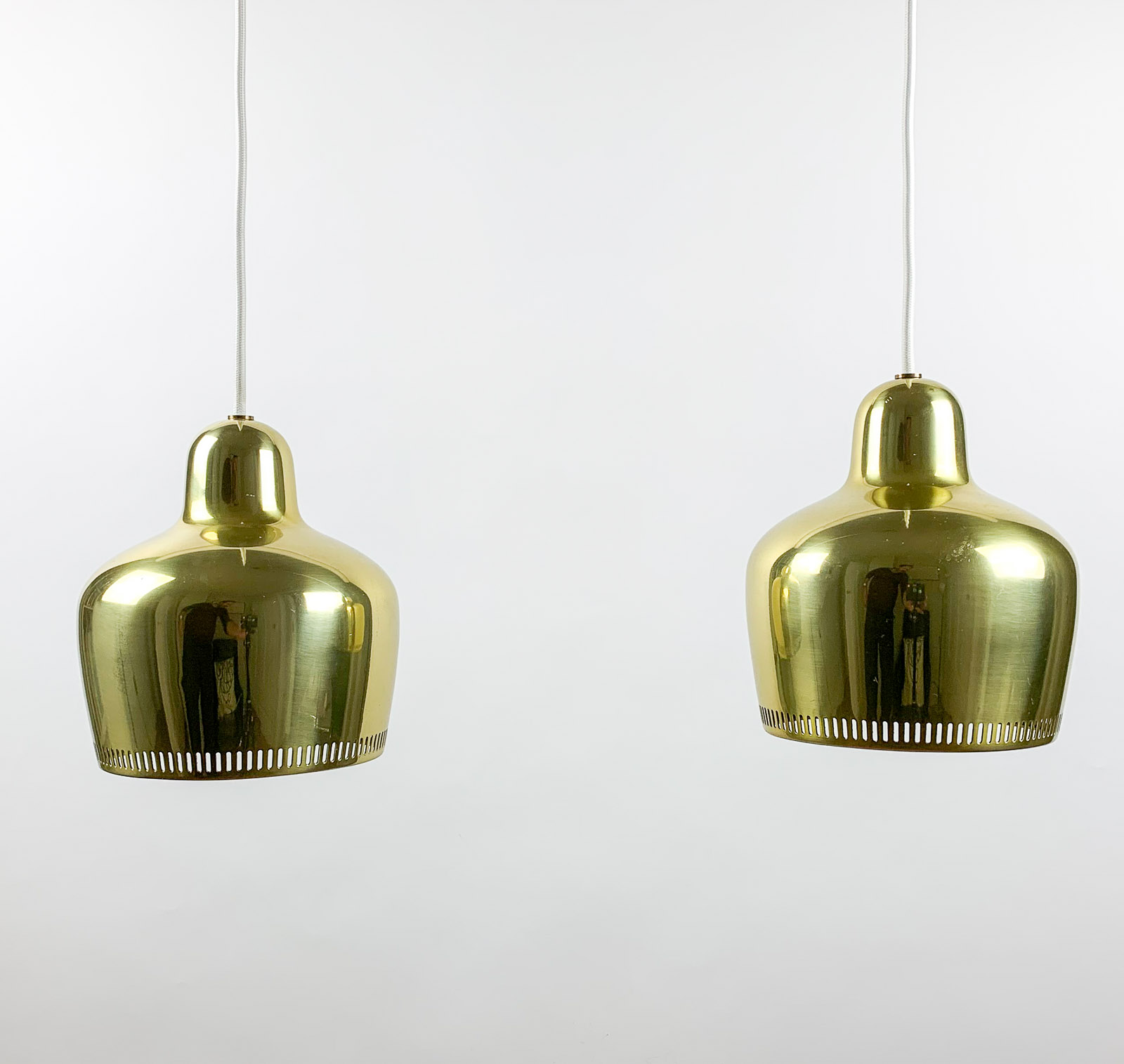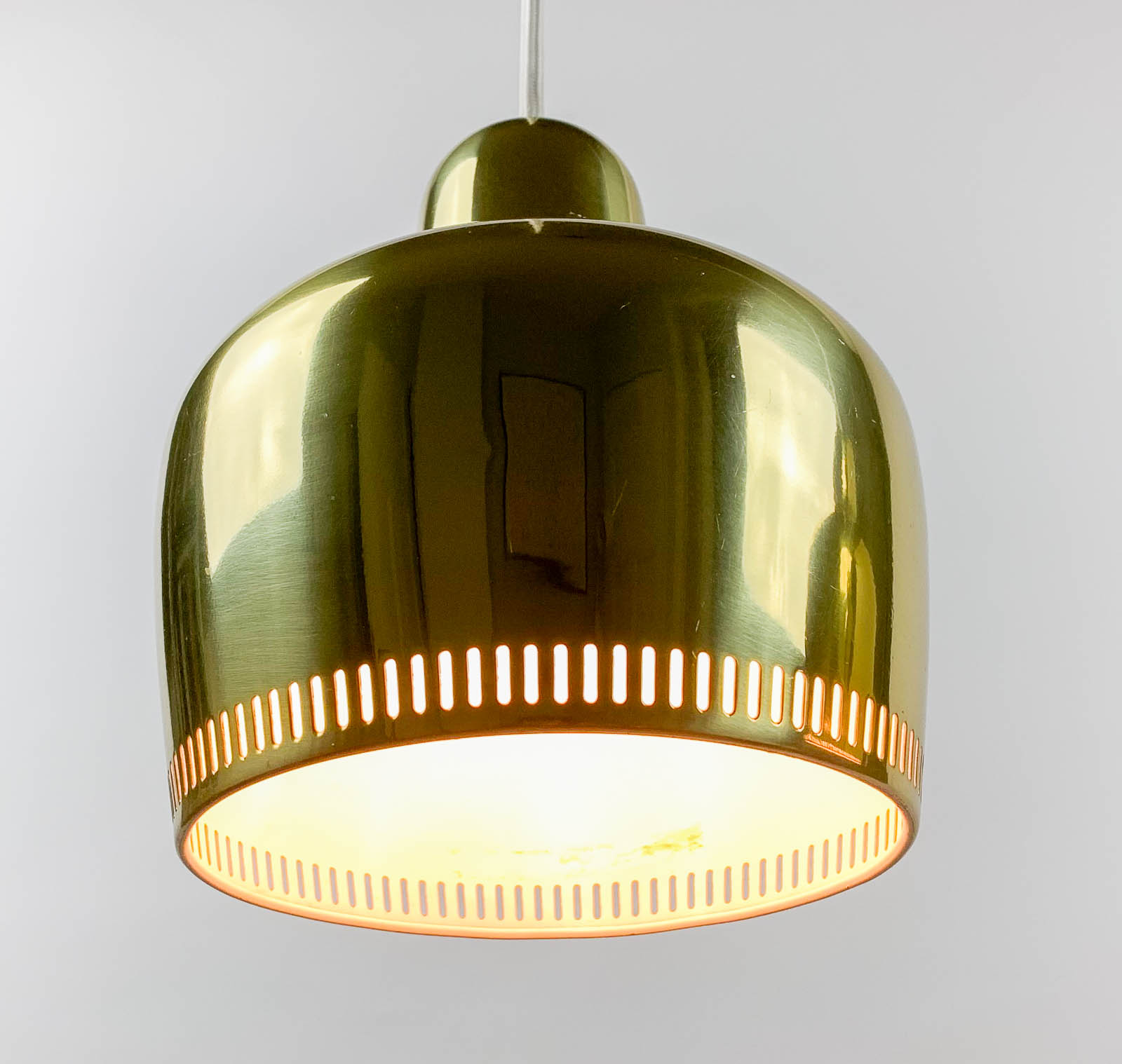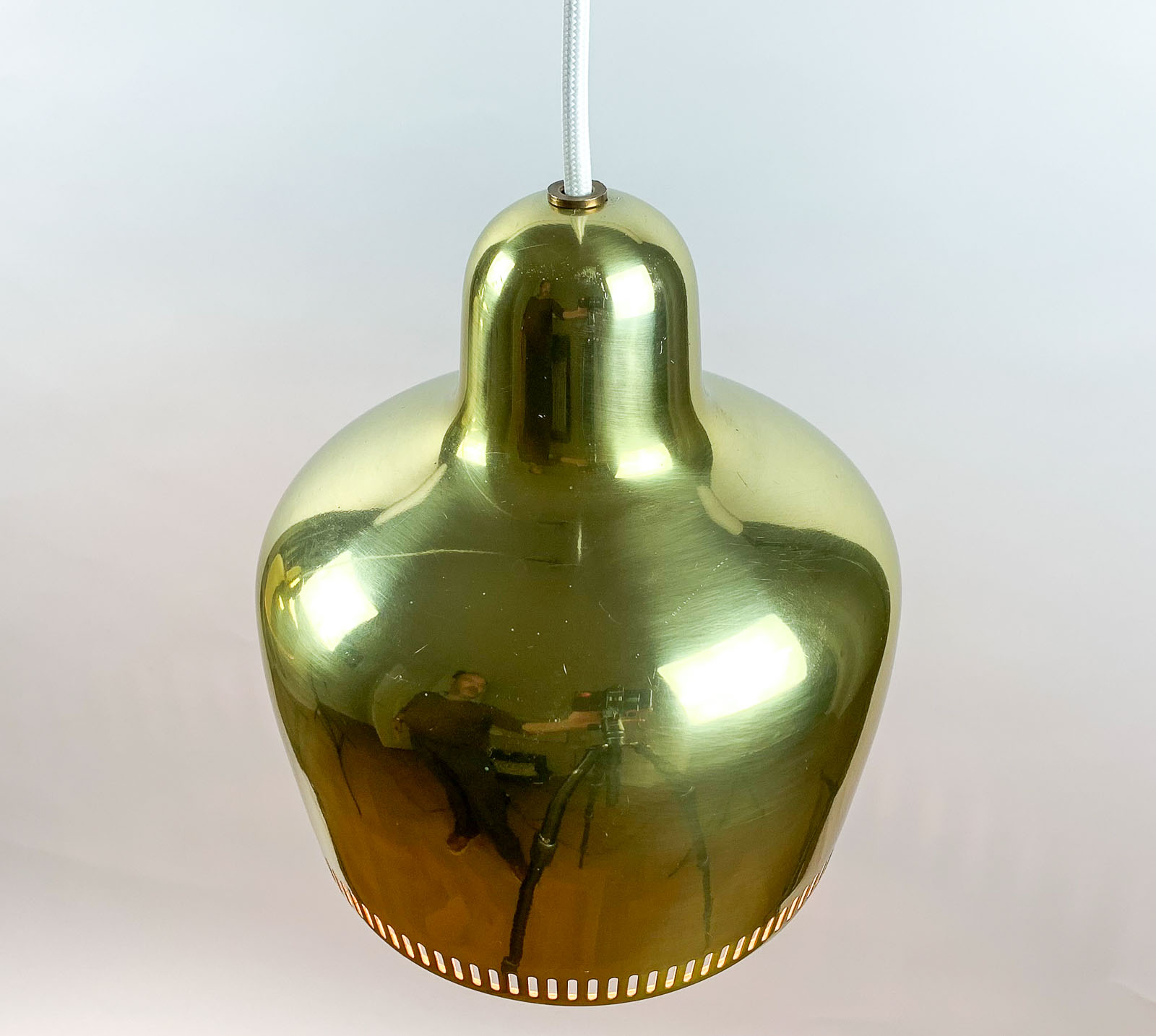 Artist
Alvar Aalto (Kuortane 1898 - Helsinki 1976) was a Finnish Modernist architect and designer. Nowadays Alvar Aalto is considered one of the most influential modern architects in Scandinavia. Important works by Alvar Aalto are the Finlandia-hall in Helsinki, Säynätsalo's cityhall and the campus of the former Technical Univerity in Helsinki.
He was also famous for his furniture and industrial design. Worldfamous is his Aalto-vase (1936). This vase is based on a series of sketches he made for a designcontest  by the Karhula-Iittala glassworks. He also designed numerous furniture and lighting designs for Artek.
Aalto's work are in museumcollections all over the world, among those: Museum of Modern Art, New York City, Designmuseo Helsinki, British Museum, London and Stedelijk Museum Amsterdam.
Description
A vintage pair "Golden Bell" pendants. Made by Louis Poulsen in the 1960's.
These pendants were designed by Aalvar Aalto in 1936 for the restaurant of the Savoy hotel in Helsinki.
Designated model A330s but more often referred to as "Golden Bell", the Finnish company Artek has been producing these pendants for a very long time and is still making them today,
In the 1960's the famous Danish lighting manufacturer Louis Poulsen produced these pendants under a licence from Artek.
Like the ones made by Artek they are made from a single sheet of brass / messing and painted white inside. The Louis Poulsen and Artek "Golden Bells" have some very slight differences in size and finish.
Price including VAT: Sold
Made by Louis Poulsen, Denmark in the 1960's.