John Chamberlain - "Bozo", 1990 - Silkscreen, professionally framed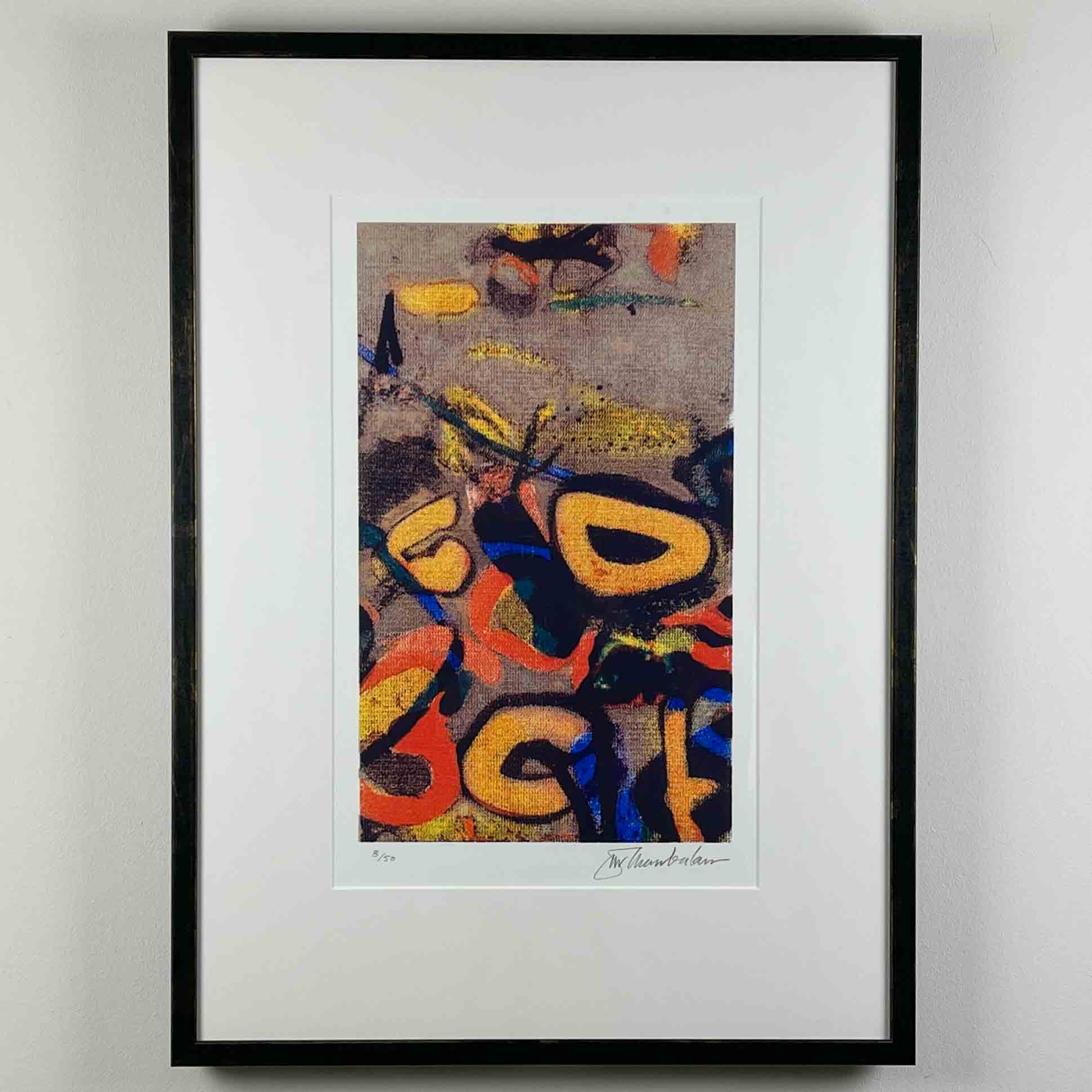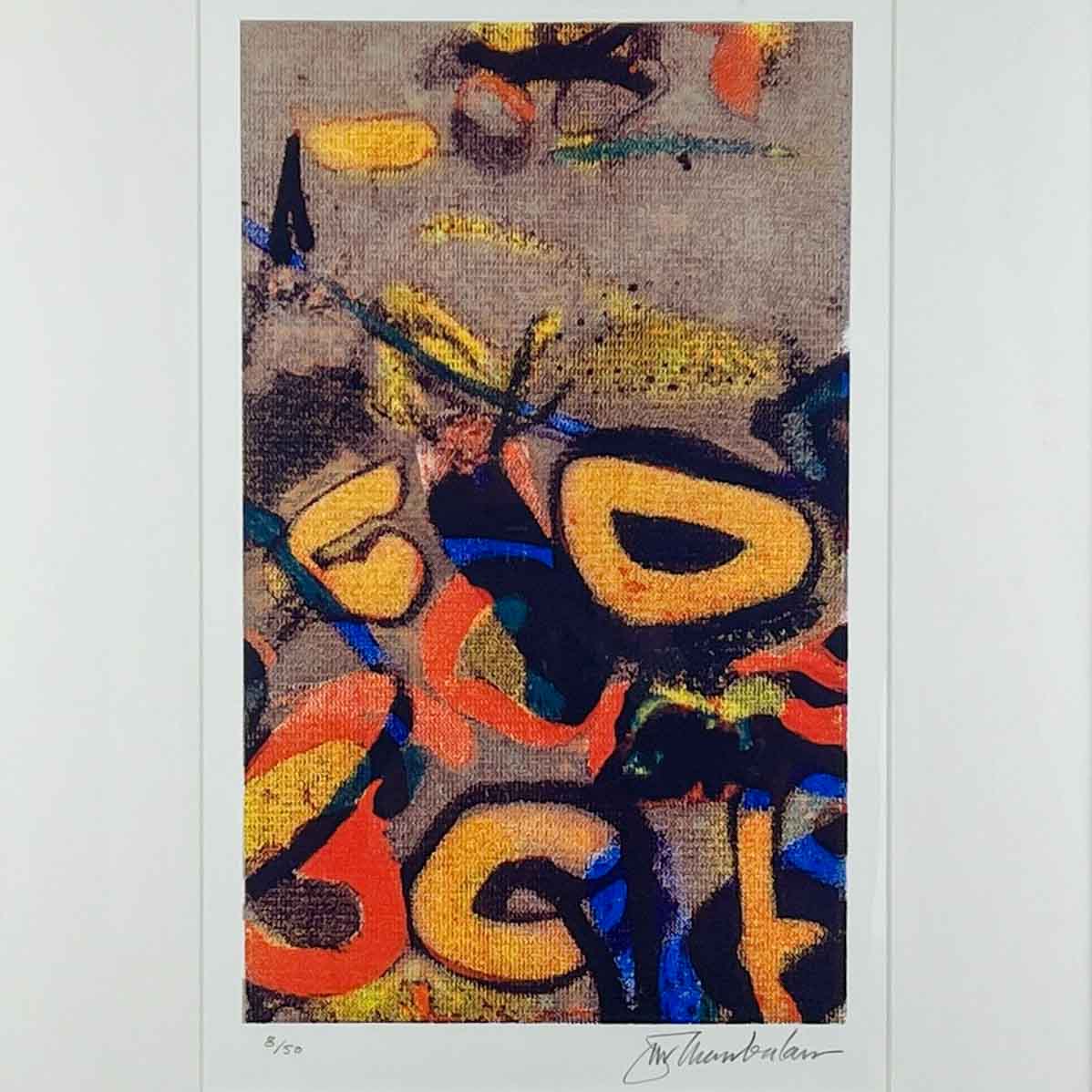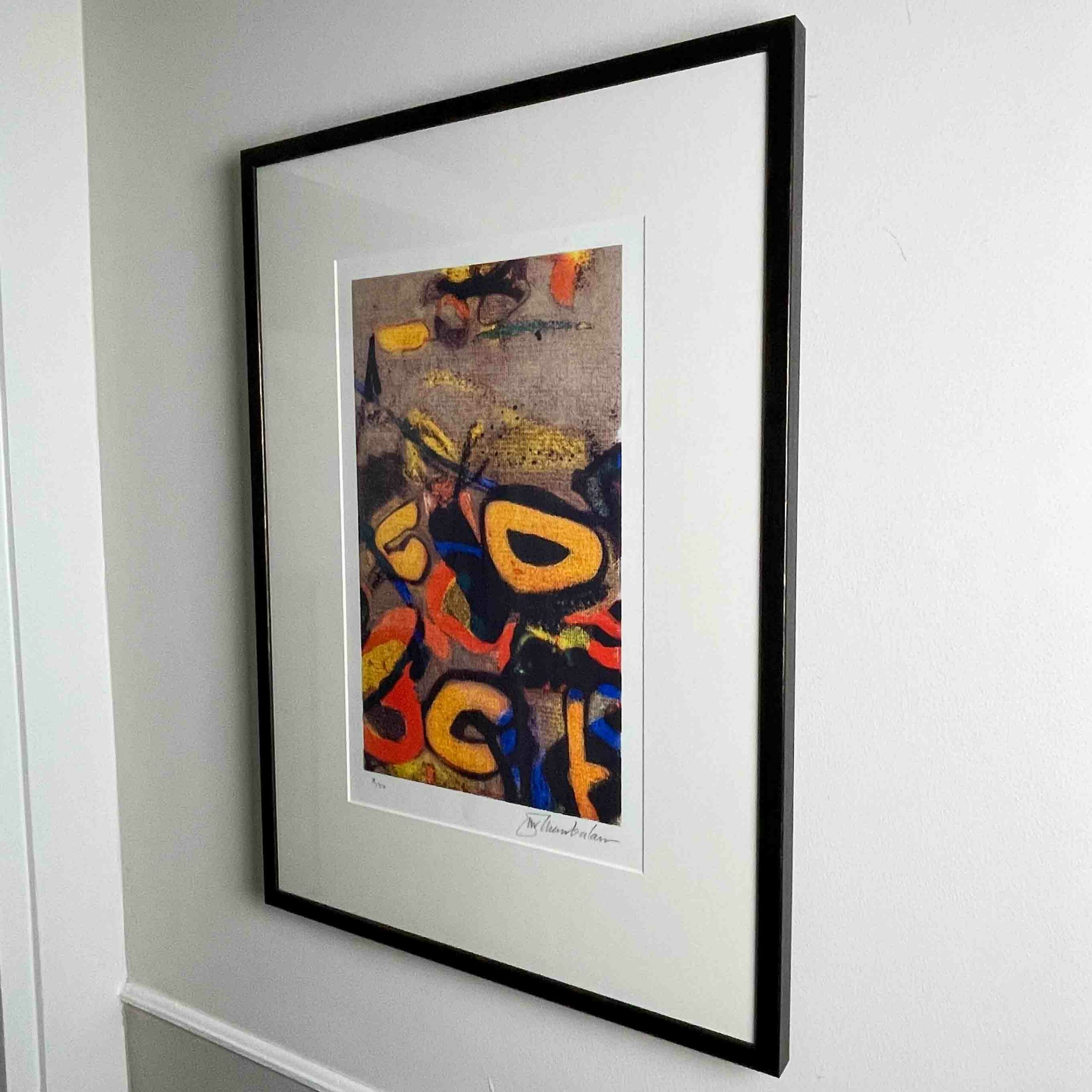 John Chamberlain - "Bozo", 1990 - Silkscreen, professionally framed
Silkscreen on paper, ed. 50 (+ 10 AP). Professionally framed, ready to hang.
This screenprint is part of the suite, entitled "Famous Last Words", a collaboration with the poet Robert Creeley, a lifelong friend of John Chamberlain.
The print is signed by the artist in pencil and numbered (8/50).
Price including VAT
About John Chamberlain
John Chamberlain (1927 Rochester, USA – 2011 Shelter Island, USA).
Hailed as one of the most influential three dimensional Abstract-expressionists, Chamberlain is most remembered for his sculptures made out of recycled automobile parts.
He studied poetry and sculpture at the renowned Black Mountain college, lived and worked on numerous places in the USA and Europe.
His works were exhibited all over the world: The Moma, New York City (1960), Venice Biennale (1964), The Guggenheim Museum (1971, 2012) and he received numerous awards during his life, including the Lifetime Achievement Award in Contemporary Sculpture from the International Sculpture Center, Washington, DC (1993), the Gold Medal from the National Arts Club, New York (1997) and a Lifetime Achievement Award from the Guildhall Academy, East Hampton, New York (2007).
Published by Ten Coconut, Shelter Island. Printed by Novak Graphics, Toronto, 1990