Kay Fisker - Sterling silver "Vinkande", 1 liter - Anton Michelsen, Denmark 1950's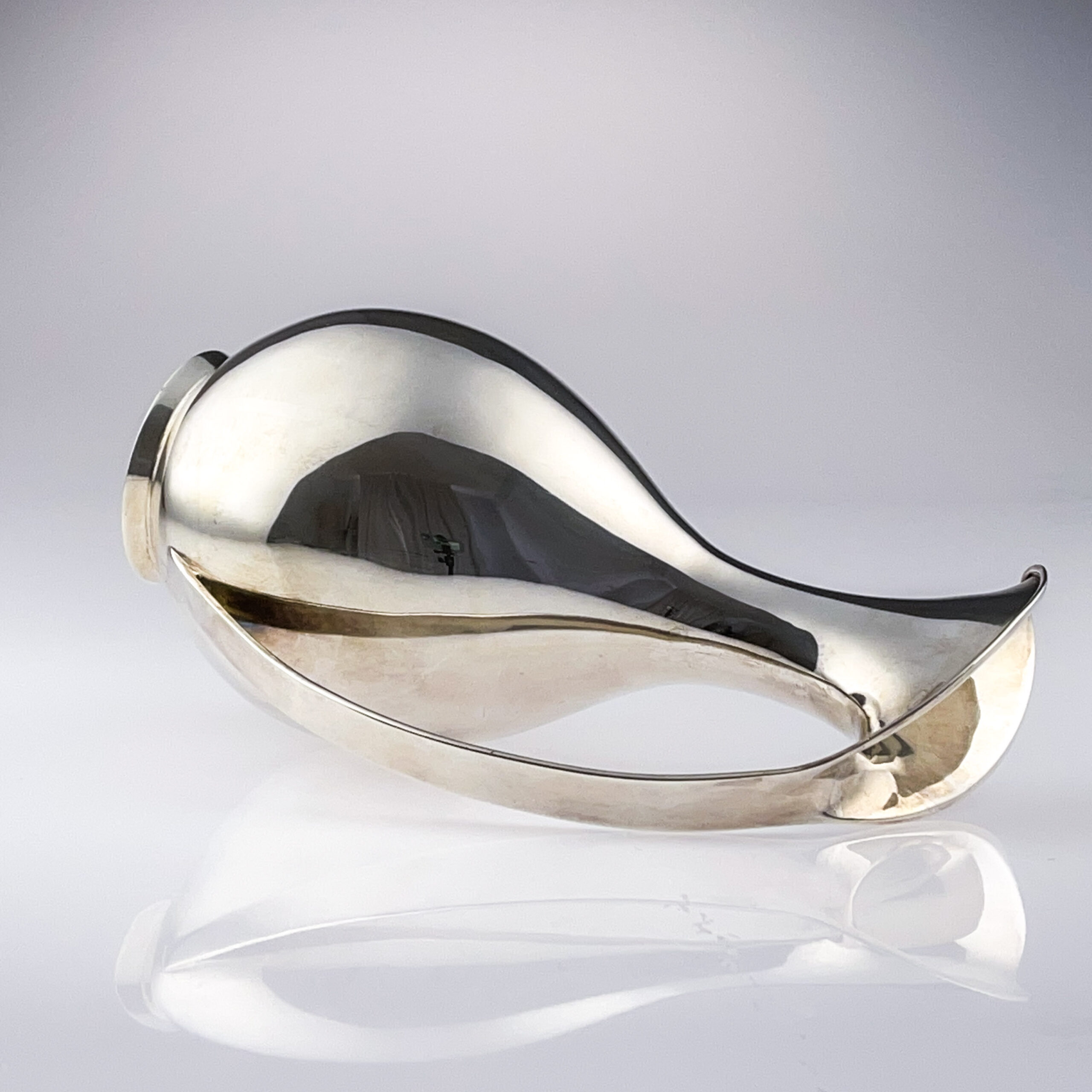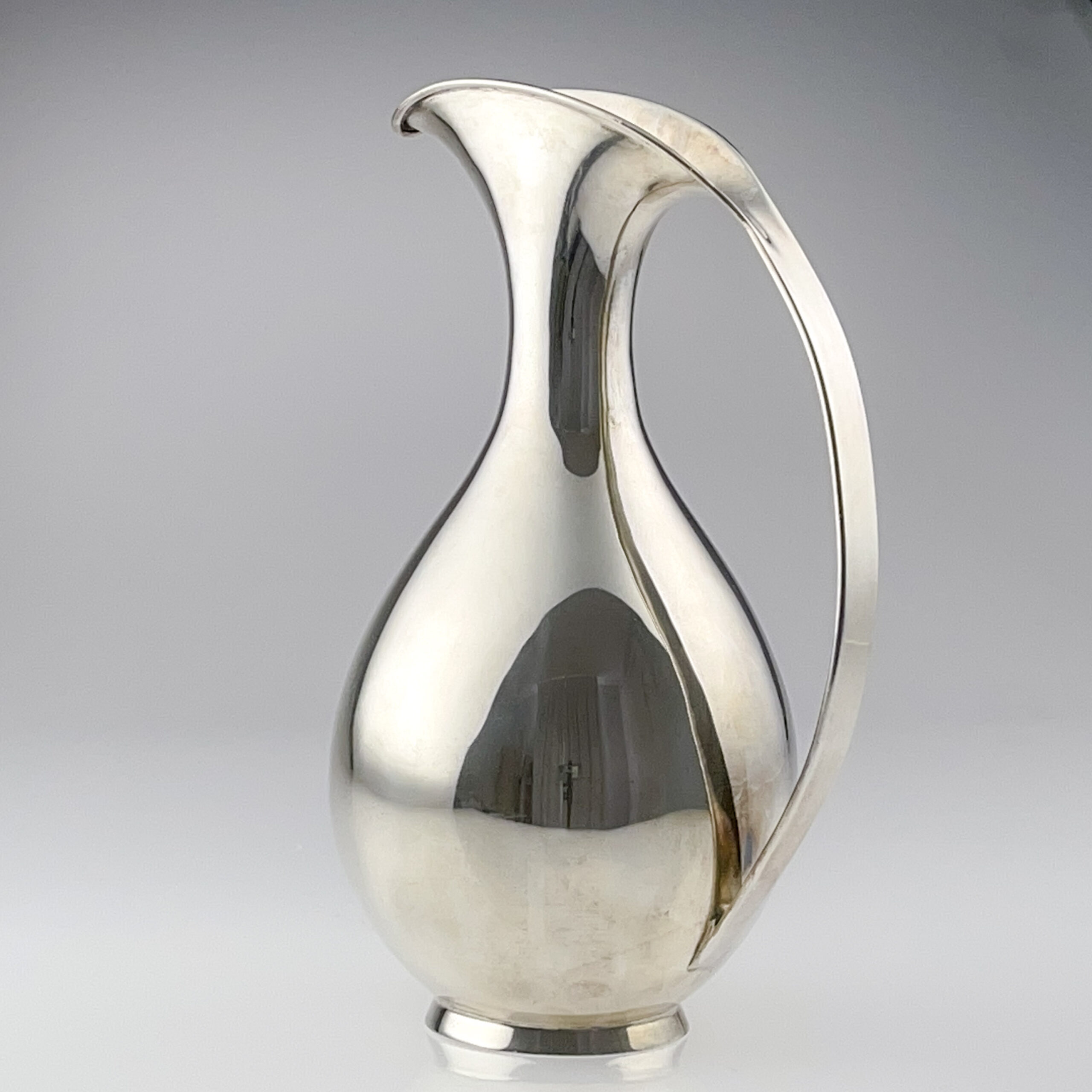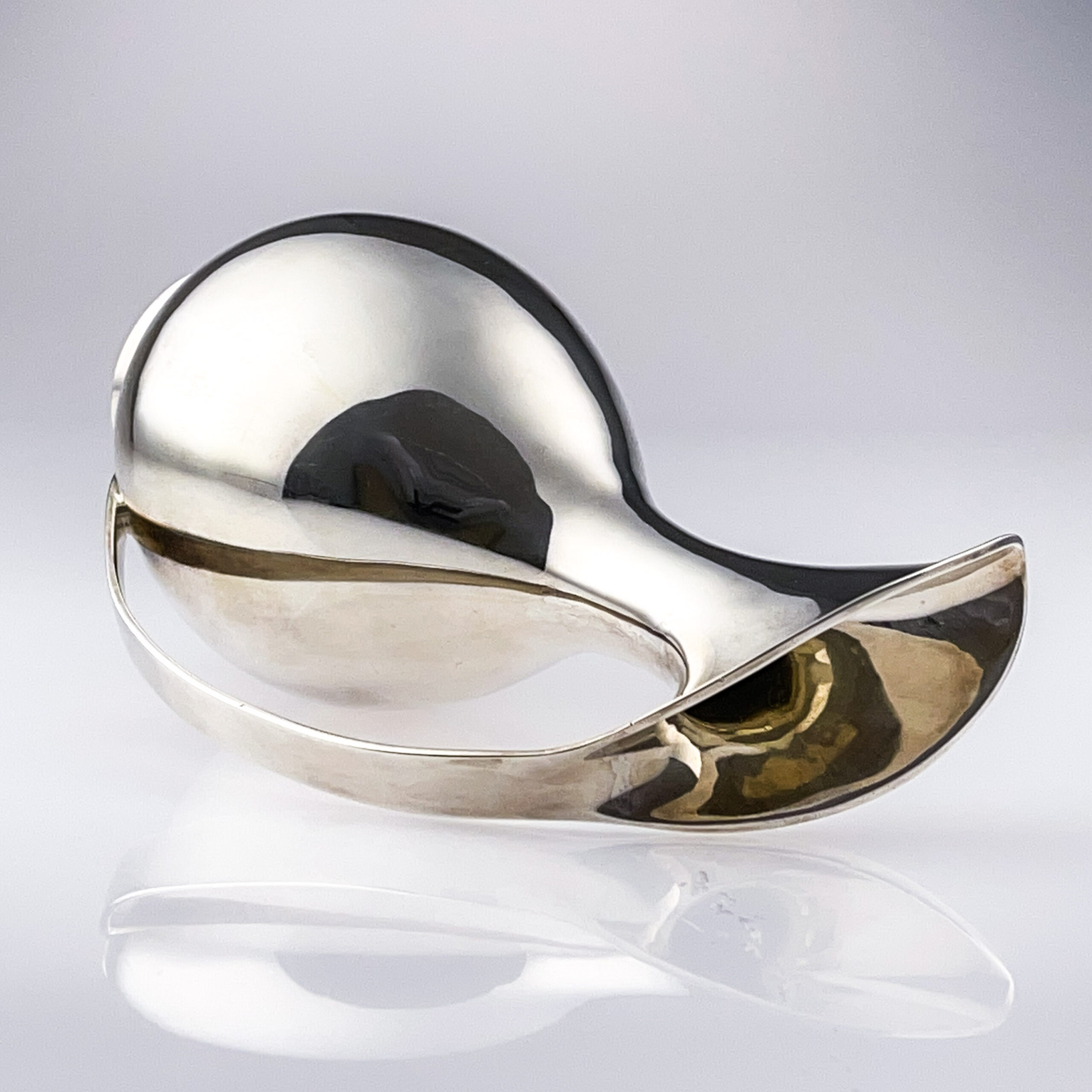 Artist
Kay Fisker (1893 Frederiksburg, Denmark – 1965 Copenhagen, Denmark) was a famous Danish architect, designer and educator.
Between 1925 and 1928 Fisker was responsible for the design of several silver objects for Michelsen.
The designs had very considerable influence on later silverwork in Denmark. Over the next decades Michelsen continued to employ noted architects (including Denmark's most famous, Arne Jacobsen) as designers of silver tablewares, and following Fisker's lead, they were responsible for introducing innovative forms into the company's products.
It was not until after 1930 that the better-known Danish firm Georg Jensen took the modern approach that Fisker and Michelsen had pioneered.
Description
Sterling silver "Vinkande" (Wine-pitcher), 1.0 liter. Designed by Kay Fisker in 1927. Made by hand by the silversmiths of Anton Michelsen, Copenhagen. Marked: Sterling (Silver fineness: 925/1000) Denmark, A. Michelsen Copenhagen (Maker), Designer stamp: Kay Fisker. And "K".
This icon of Scandinavian design was drawn in 1927 by Kay Fisker and is his best known silver design among many others. This design is considered one of the earliest example of Modernist Danish Silver, designed well before Georg Jensen became famous for it's Modernist silver. 
Although, based on the near perfection of the shape of the pitcher, one would suggest these pitchers were machine made. But they were entirely made by hand using traditional methods. An incredible feat.
This particular "Vinkande" piece bears no mark for production year - which is very common for Danish silver - the letter fond strongly suggests it can be dated to the 1950's. The "Vinkande" in the collection of Philadelphia Museum of Art, bearing identical marks and letter fond and made in the 1957, supports this dating. 
These pitchers were made in two sizes: 1,0 liter and 1,5 liter. In this case the smaller size is more desirable as it is the original design, the larger size was later added by A. Michelsen. 
Price including VAT: € 5555
Anton Michelsen Silversmith Ltd, Copenhagen, probably 1950's.
Pitcher is in very good condition, some minor scratches and marks consistent with age and use.
Kathryn B. Hiesinger and George H. Marcus, from Guides to European Decorative Arts: Design, 1900-1940 (1987), p. 34.
Sterling (Silver 925/1000) Denmark, A. Michelsen Copenhagen, Designer stamp: Kay Fisker. And "K".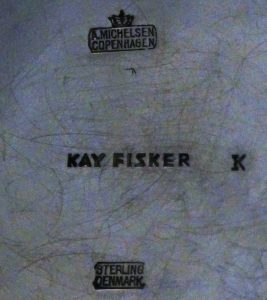 H 9.85 in. x Dm 4.73 in.
H 25 cm x Dm 12 cm
Weight: ca 634 grams