Birger Kaipiainen - Large wall platter, "Florence" - Arabia Pro Arte, Finland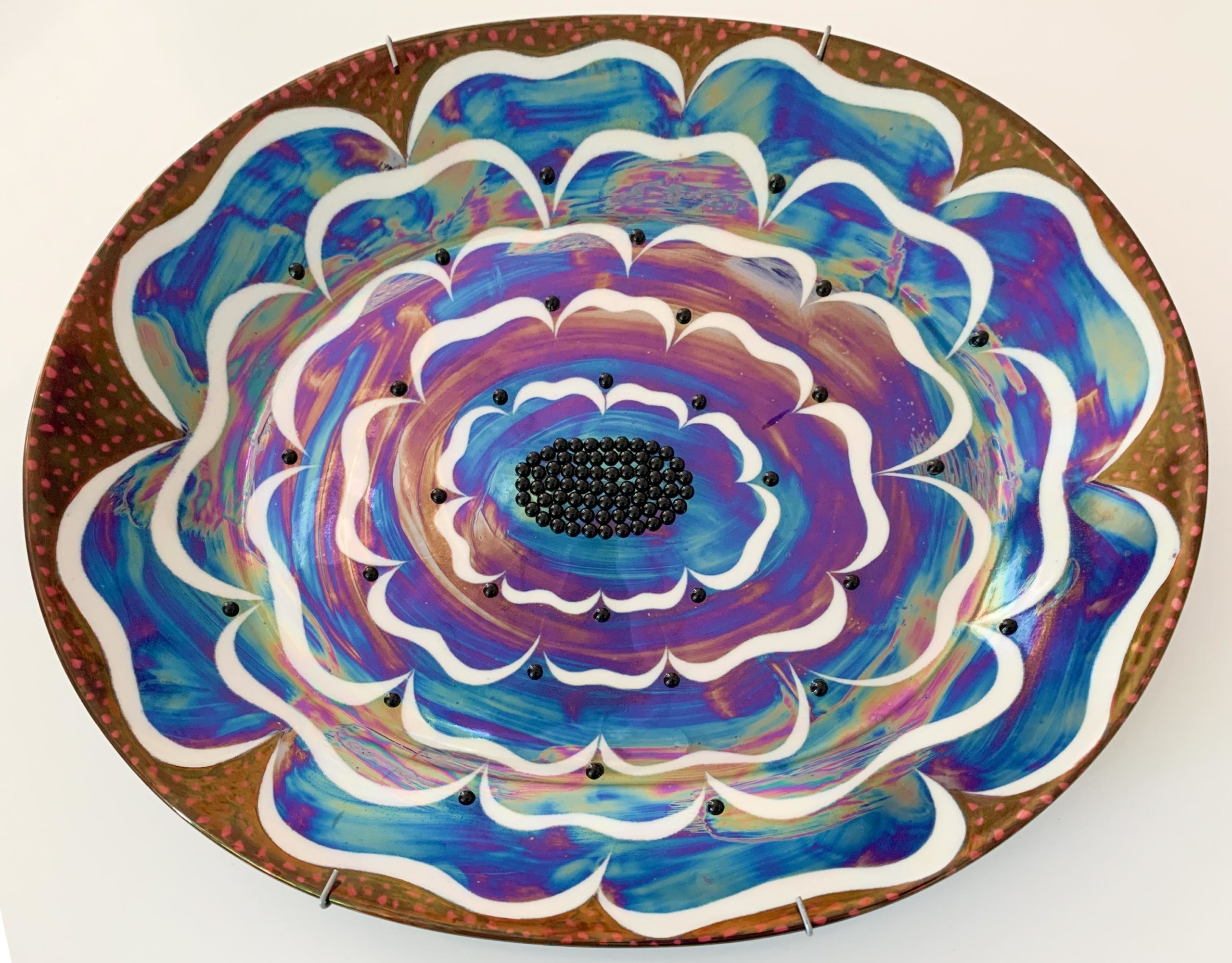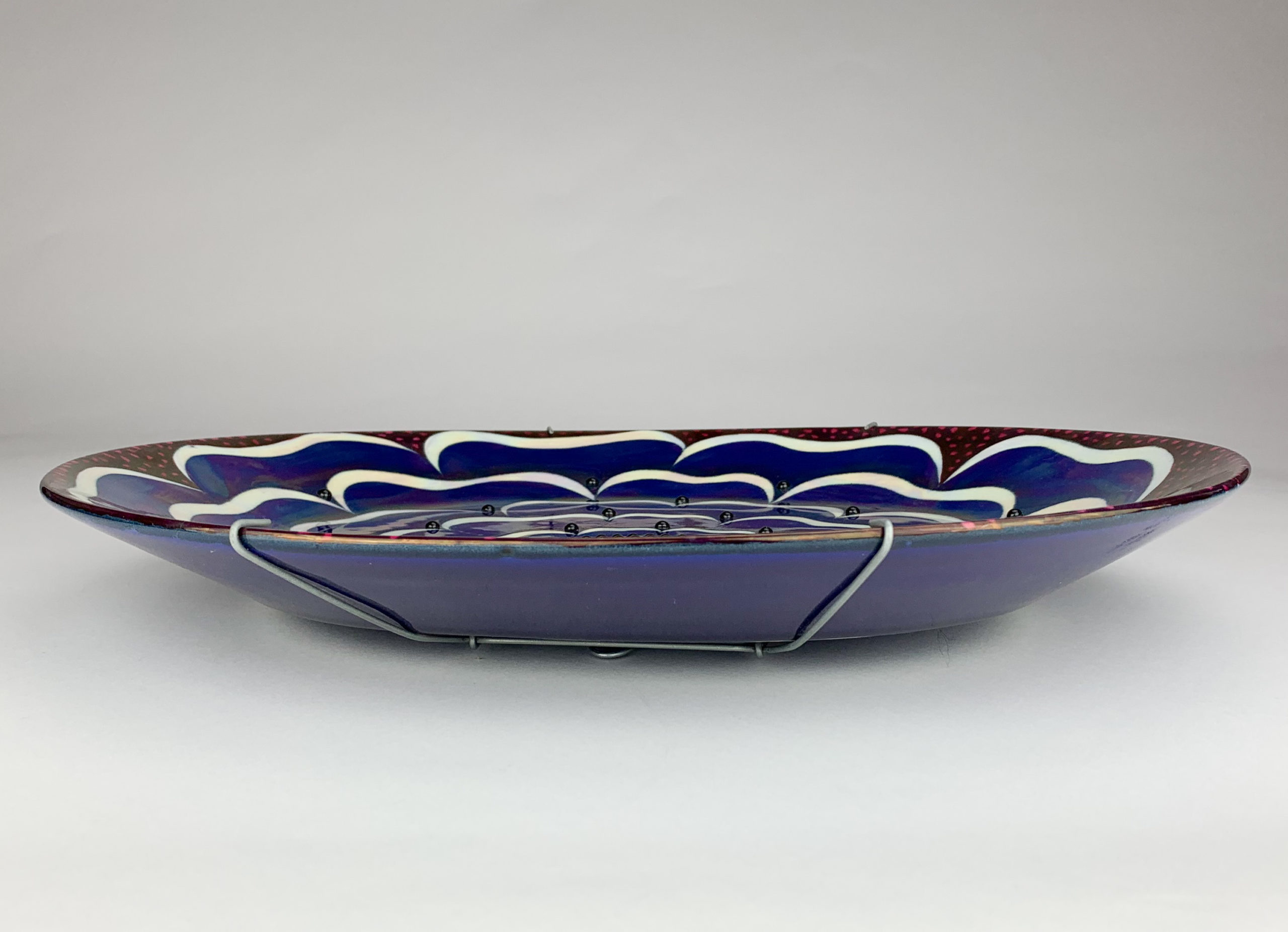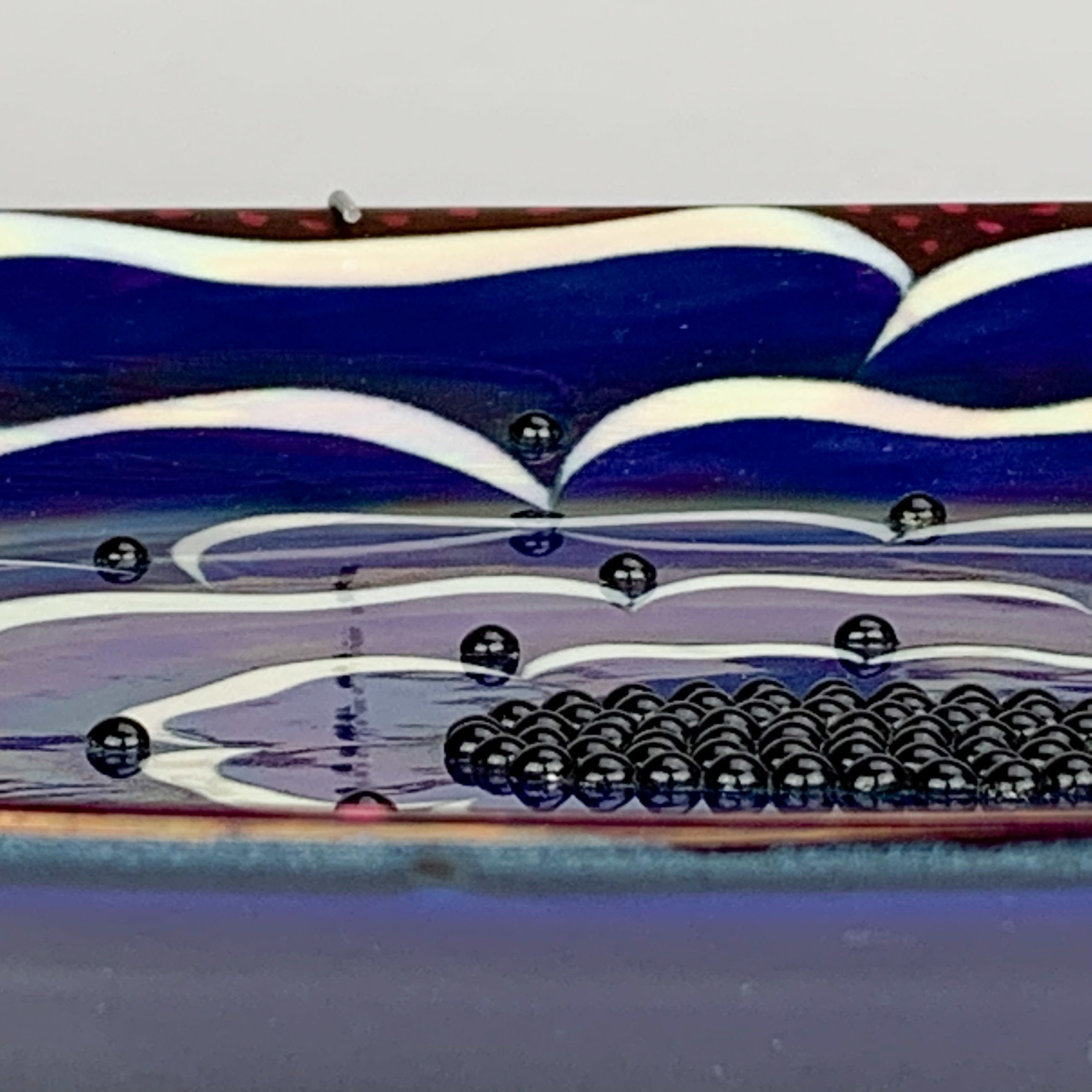 Artist
Birger Kaipiainen (Pori 1915 - Helsinki 1988) was a Swedish - Finish Ceramist and designer. He is one of the most successful and well-known ceramic artists in Finland.
Kaipiainen graduated from the School of Arts and Crafts (later known as the Aalto School of Arts of Helsinki). After graduation he went to work for Finnish ceramics company Arabia in 1937, and later in 1954 for their Swedish sister company Rörstrand.
Kaipiainen worked as a designer for Arabia over fifty years. As a child he was Kaipiainen suffered from Polio and was consequently unable to use a pottery wheel. It was said that his illness heightened his artistic sensitivity.
Kaipiainen was nicknamed "the king of decorators", for his nostalgic, romantic and highly decorative ceramic designs, at a time when minimalism was the prevailing trend in Finnish ceramics. He is known for repeatedly using the same signature nature inspired motifs, such as violets and curlews.
The recipient of many awards, honorary titles, and a doctorate, Kaipiainen won a Grand Prix at the Triennale di Milano in 1951 and was awarded the prestigious Pro Finlandia medal in 1963.
Description
Large decoration wall-platter, "Florence"-series, signed Birger Kaipiainen, Arabia. The platter is decorated with a multicolored iridescent glaze. Ceramic beads are attached to the surface. The back of the platter is glazed dark blue.
Price including VAT: € 1667
Arabia Pro Art, Finland circa 1985
The dish is in very good condition.
Marked: Birger Kaipiainen, Arabia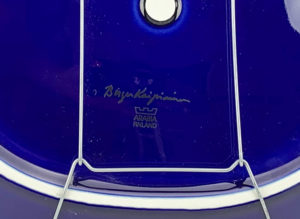 D. 36 cm
W. 41 cm
H. 6 cm
weight: 2.9 KG